Why Should I Choose Fizz as my Internet Service Provider When I Move?
Fizz is a Quebec-based telecom enterprise offering mobile and Home Internet services. Since Fizz is 100% online, you can easily select your Home Internet plan, or create your mobile plan, without having to wait on the phone. You can also change your plan every month to make sure it really suits your needs. On top of offering simplicity and peace of mind, Fizz always asks for a fair price. No need for promotional offers, their pricing is always affordable, for everyone. 
Also, with the "My Rewards" program, you accumulate points and rewards, like upgrades that increase the value of your plan. And don't forget to get yourself a referral code. Many members share theirs on social media. By activating your plan with one of these codes, you get a referral bonus that will make you save on your next payments.
Choose Fizz as your next Internet provider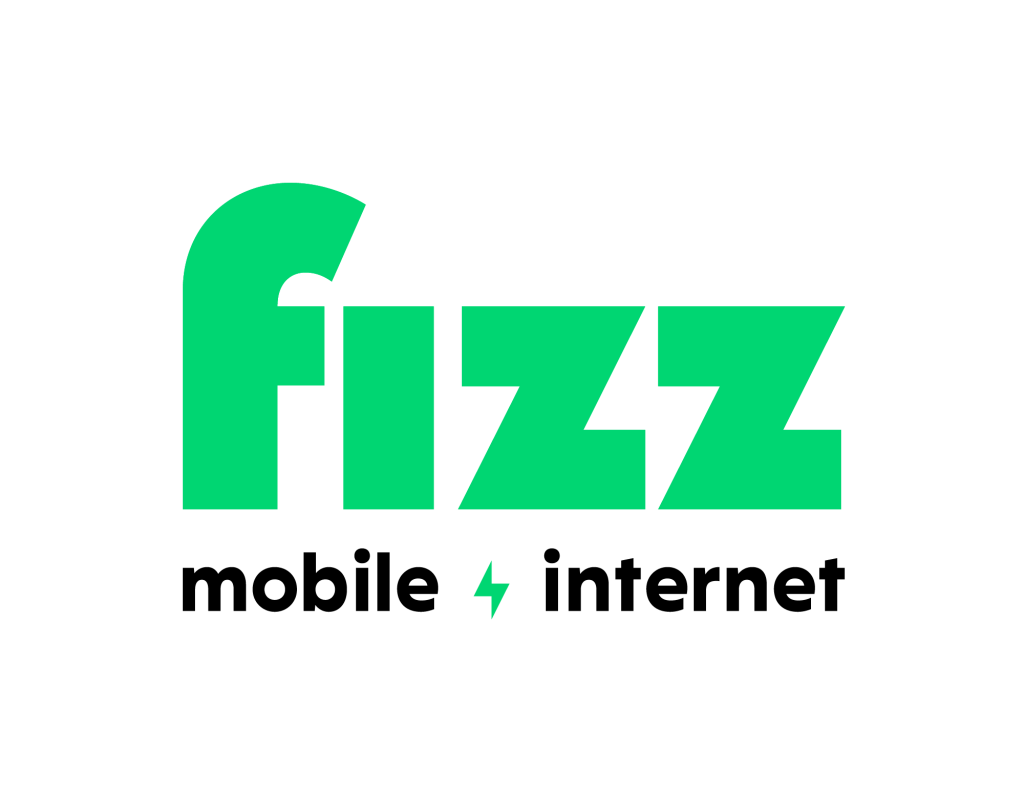 Choosing an Internet Provider for your new home can be hard with all the choices available on the market. If you are moving in an area where Fizz is available, you should consider making it your next Internet provider. There are many excellent reasons, but the one that stands out the most is their unlimited Internet plans that are truly all-inclusive, with no long-term contract attached.
Simply decide which speed you need. With every plan that Fizz offers, you get unlimited Internet and a bunch of very useful features at no extra cost. Even the Wi-Fi modem and its delivery are included.
How can I get Fizz Internet?
Step 1 - Pick your Home Internet plan with the download speed you want
Fizz currently offers 5 plans with the following download/upload speeds:
10 Mbps/1.5 Mbps

30 Mbps/10 Mbps

60 Mbps/10 Mbps

120 Mbps/20 Mbps

200 Mbps/30 Mbps
Each plan is truly all-inclusive, so you never worry about unpleasant surprises. You can even change your plan every month if you want to.
Step 2 - Schedule the date most convenient to you for the delivery of your Fizz Wi-Fi modem
While waiting for it to arrive, download the Fizz Wi-Fi app. The modem and the app are key to truly experience Fizz Home Internet. The modem and its delivery are included with your plan and the app is free to download from the App Store and Google Play.
Step 3 - Install your modem
A technician will deliver your modem on your doorstep, and you'll only be left with installing it. Don't worry, installation is extremely simple. 
Your first monthly payment will be billed to your credit card at the time of your subscription. Your plan, however, will only be activated the day your modem is delivered to your house, and that date will become the first day of your payment cycles.
What does Fizz Internet include?
On top of unlimited Internet, here are the advantages you can enjoy with any Fizz Home Internet plan:
Wi-Fi modem that also act as a router

Band steering (2.4 GHz and 5 GHz)

Automatic Wi-Fi channel optimization

Automatic Wi-Fi off schedules

Speed tests

Secured guest network
What technologies do Fizz use?
The Fizz Wi-Fi modem comes with a host of technical features that you can only get with Fizz. Others will envy the quality of your connection.
This function lets you enjoy a seamless Internet connection regardless of the device you use. It matches each device to its optimal frequency on the network, allowing each user to enjoy a smooth Internet experience.
Automatic Wi-Fi channel optimization
Wi-Fi frequencies come with several different channels. One of the remarkable features of the Fizz modem is that it can choose the optimal channel for each device, taking into account the interference from outside networks, the time of day, and other factors.
Staying online too long can interfere with sleeping hours, study time, or even household chores. You can switch off the Wi-Fi at a specific time for certain or all connected devices.
From time to time, Internet connections become slower than usual. It happens. With the speed tests available via the Fizz Wi-Fi app, you can check the performance of your broadband connection, as well as the connectivity of any of your devices.
Network security is very important. When your friends come over, you'll be able to create a guest network with its own password and a time limit.
Where are Fizz's Home Internet services available?
As of today, Fizz Home Internet services are available in certain regions of Quebec, as well as the Ottawa region. Make your way to their website for more information on their service area.
Why choose Fizz as your Internet provider?
Having just relocated to your new home, there is no doubt that you have a lot of things to take care of. You certainly don't want to add extra burden to yourself by choosing an Internet service provider that involves a long installation process. Luckily, the modem included with Fizz Home Internet is delivered quickly, and with its breezy installation procedure you'll be able to complete everything on your own without breaking a sweat.
Fizz Home Internet subscribers are happy. Wanna know why? To start with, this provider uses a well-established, highly reliable and very powerful Internet connection that is designed primarily for residential use. Also, every plan comes with unlimited Internet and a bunch of features that everyone in your household will find very useful. 
The fact that Fizz does not have long-term contracts is also a great reason to go with them. Fizz allows you to change your plan at any time so you can go with the one that is best suited for you. And let's not forget that you won't have any surprises when it's time to pay because all fees are included; there simply aren't any hidden fees.
Everything is done online
Fizz puts high priority on the satisfaction and convenience of its services for its members. From subscription to payment, to support and managing your account, everything is done online. You are the master of your network and can manage your account online from any device of your choice. Also, for any questions you may have, you can chat live with the Fizz Customer Service team.
Fizz "My Rewards" Program
Fizz services are available at very affordable rates, so promotions are not necessary. They do have a special My Rewards Program for all members, with several ways for them to earn rewards. The program is very easy to use.
Fizz members earn points for every dollar they spend on Fizz services. Members also get points by being active in the Community Hub, referring new members, gifting mobile data to a fellow member, and so on. These points allow members to go from level to level in the program and earn rewards like free mobile data, dollar discounts on the price of their plan or discounts with retail partners.
All Fizz members get a unique referral code as soon as they activate a Fizz plan. They can send this referral code to friends and family who are thinking of getting a plan for themselves. If a friend enters that code when they activate their first plan, the member and their friend each get a referral bonus when the friend celebrates their second month with Fizz. The referral bonus is applied as a reduction on upcoming Fizz payments.
Fizz aims to be a fair, easy and simple provider of Home Internet services.
Mobile - Get all your telecommunications services from Fizz
On top of their Home Internet services, Fizz also offers mobile services that will keep you seamlessly connected while you are on the go.
With Fizz, you create your perfect plan. Unlimited texts? Unlimited minutes? How much LTE data do you want? All up to you to choose. And each Fizz mobile plan includes these useful features at no extra cost:
Call display

Call waiting

Conference calling
Regardless of the mobile plan that you choose, you can select options or purchase Add-ons to further enhance your Fizz mobile experience.
Voicemail – Store up to 10 voice messages if you are not available to take calls and never miss an important message again. 
Visual voicemail* – You'll be able to listen and manage your messages without having to "call" your voicemail.
International Calls – Choose a country from the special rate list and enjoy a certain number of minutes of calls to any number in that country for only $5 a month
Data, Text and Minute Add-ons – If you see that your plan won't cover your needs for the month, you can always buy Add-ons to get extra calling minutes, texts or additional data. An Add-on will apply to your current payment cycle, as well as the following one. 
Travel Add-ons – Enjoy continuous service wherever you go when you buy Travel Add-ons, and avoid unexpected charges.
*Note that your mobile plan must include the Voicemail option, as well as data.
Where are Fizz Mobile services available?
To understand the extent of these services, it is necessary to distinguish between subscription area and coverage area. The coverage area is where you can use Fizz mobile services: Quebec, Canada or USA+Canada. However, the majority of your usage must be in the subscription area, which includes certain regions of Quebec and the Ottawa area.
Visit their website for more information about their subscription and coverage areas.
Why should I choose Fizz for my mobile plan?
There are tons of excellent reasons why you should choose Fizz for your mobile plan like the automatic roll over of your unused data to the next month, the chance to gift data to a fellow Fizz member and the opportunity to change your plan every month so you only pay for what you really need.
Can I buy a new phone with Fizz?
Fizz allows you to use any unlocked phone with their plans. They even encourage you to bring your own phone – a wise choice for the environment, and your budget. But if you really need a new phone to go with your new mobile plan, you can certainly get one with Fizz.
Fizz has different brands of new phones, each with a 1-year warranty from the manufacturer. They also have Preloved phones at discounted prices. These are in excellent condition, and come with a 6-month warranty.
You can pay for your phone upfront using Visa or Mastercard credit cards or go with PayBright to pay over several installments.  
One of the great things about buying a phone with Fizz is that there is no minimum plan required. You create the plan you want, big or small, to go with the phone you buy.
PayBright is a Canada-based financing company that lets you buy now and pay later. This helps ease the financial burden of hefty purchases by spreading the cost over several monthly payments. With the help of PayBright, you can buy any Fizz phone now and pay for it over the next 12 to 36 months, depending on the approved terms. Please note that you need to submit a request with PayBright to enjoy this payment method for your Fizz phone.
Unlimited home Internet

No long-term contracts

No surprise fees

Wi-Fi modem and delivery included

Easy subscription and installation process

Flexible plans

Visual voicemail
Only accept credit cards 

Traditional customer service on the phone is unavailable, but you can still live chat

TV services are not offered
Share this article on social media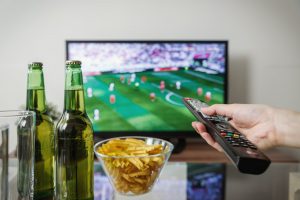 Moving tips
The Ultimate Guide to Understand Internet and TV Technologies in Canada. Nowadays, the telecommunication industry offers a large number of technologies to customers. It can be laborious to navigate through all of this before choosing the
Read more »
Check out MovingWaldo's free moving platform and find everything you need for your move. No sign up required!