11 Things to Know Before Moving From Canada To United Kingdom
In the year 2019, a total of 61,815 people migrated from Canada to another country; many of which went to the United Kingdom. It is estimated that there are more than 90,000 Canadians living in the UK and many more are under the process of migration and making preparations. If you too are one of them, then we have for you, 11 things to know before moving from Canada to the United Kingdom.
Canada and the UK have a lot binding the both states, which includes the same head of state and monarch (Queen Elizabeth), shared military history, and shared system of government. Despite the differences, people in Canada have stated the UK as one of their favourite locations to move to.
Although there are many differences and similarities, when it comes to specifications and regulations; there is a lot to consider before you make a move. We have listed down everything that you need to consider or know before you decide to move from Canada to the UK.
1. What are the first steps upon planning a move from Canada to the UK?
First thing first, you will need to apply for your immigration. There is the process of application that requires a bit of paperwork. Be sure to fill out the application form honestly and to the best of your knowledge regarding the UK's immigration law.
You will definitely need your passport, especially when you are permanently moving there. Visa is also compulsory in case you want to work. Additional documents aren't required, however having your NEXUS, FAST, and SETRI cards can be helpful. Similar is the case for the family which also includes kids. Additional certification (including medical certificates of vaccination) may be required for pets. Try to bring all the relevant documentation and approved applications for immigration. That's all there is needed to enter the UK. For complete detail on this subject, visit the given link.
2. What should I look for in a moving company?
When we say the UK, it doesn't mean Great Britain. Great Britain includes the mainland of Scotland, England, and Wales; whereas the United Kingdom includes all of the states including Northern Ireland. So when you are looking to fly abroad over such a distance, you are definitely going to look for movers; dependable and reliable movers at that.
So when you do look for movers, we advise you consider the following parameters:
Damage Insurance: Does the mover you have selected provide damage insurance in case things don't go according to plan? Those movers, who are licensed, have a proper insurance policy that states the extent of damage covered in case of an accident or mishap. As these things are quite common in overseas transportation of luggage, you should have a close look at their insurance policy so you have all ends covered from your side.
Experience: It is advised to only opt for movers that have years of experience backing their claims of safely transporting your belongings overseas. Do a little background search and go over customer reviews on different review websites. If a company seems new but has good reviews backing their claims, chances are, they were already in the moving business and have expanded it to overseas moving; as it is no easy or overnight task.
Mode of transportation: Usually, the mode of transporting luggage overseas is by air, but sea is also a viable option used by many movers.
Our pick of the Best International Moving Companies in Canada
Read our complete reviews and request free quotes to make an informed decision.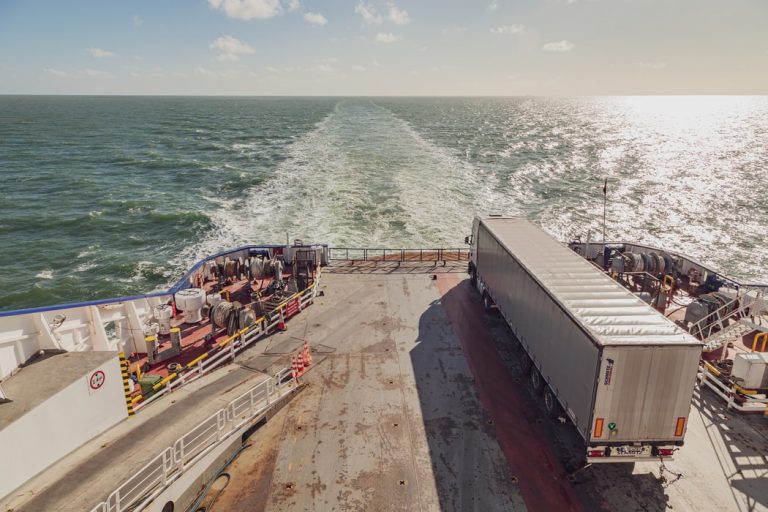 3. How should I ship my car when moving from Canada to the UK?
This is a difficult question. If you have decided you don't want to sell your vehicle, then you probably have to look for it to be shipped to the UK. That itself is quite hectic. But just like with the luggage and furniture, you will have to look for reliable movers if you want your vehicle to be shipped across to the UK. Moving companies who have an expertise in oversea moves are used to managing car shipping across the ocean.
4. First steps upon arrival in the UK
Upon your safe arrival and entry in the UK wherever you may have decided to reside, you will need to have a few things put in order and checked before moving on with your regular life. This includes the following:
Health Care: Of course, the first thing you need to consider upon you arrival in UK is to know your healthcare options. As both countries have a single-payer system but the role of government varies. In the UK, healthcare is truly socialized, this means that government, not only finances care, but it also provides it through NHS (National Health Service). It covers a broad range of services and with most of them being free for the citizens. The system is funded by taxes. If you wish to apply for healthcare services as a foreigner/immigrant, visit the UK Government website.
Driving License: If you wish to commute privately, you will definitely need a driving license. The primary requirement for obtaining a driver's license in the UK is being over the age of 17. You can get your license from DVLA by applying for a provincial license. You will have to pass a driving test in order to earn your license. To find out more on the subject and acquiring a driving license of your own, visit this link.
Financial services: If you are seeking employment then, there are a variety of financial aids you can benefit from but they are subjected to the applicant's status. Aids such as pension credit, income support, jobseeker's allowance, housing benefit, personal independence payment, attendance allowance, career allowance, and tax/universal credit.
As an immigrant, if you look to open a bank account, we suggest you choose form one of the following:
Barclay's 'New to the UK' account.
HSBC basic account.
Halifax current account.
First direct 1st
Nationwide bank account.
5. How to Set Up Utilities at Home in the UK?
Basic utilities such as water, gas, and electricity can easily be availed. You don't have to worry about them if you are living on a rental property. However, if you have or want to acquire private property, you will have to contact companies that provide those services via either a phone call or writing an email. You can also visit their offices and file an application.
6. How to Set Up Internet and Cell phone in the UK?
One of the most important requirements besides arranging for living and availing basic utilities, you will need a cell phone and internet connection. Some of the best cell service providers in the UK include:
EE
Vodafone
O2
Three
GiffGaff
Sky mobile
Tesco Mobile
BT Mobile
Virgin Mobile
Talk Talk
You can use a prepaid SIM for staring instant use and get a suitable data package that suits your needs. Cell phones can be purchased from electronics and accessories stores.
7. The Essential Insurance Coverage in the UK
The type of insurance you may need varies as per your requirements and eligibility. Some of the popular types of insurance that you should get in UK include:
Home insurance (compulsory).
Car insurance (compulsory).
Travel insurance.
Life insurance.
Medical/dental insurance.
Besides the first two, you may not necessarily need the other types of insurances. Since most of the healthcare expenses are covered by the NHS, a person only need health insurance for special treatments not covered by the NHS.
8. What is the Cost for Living in the UK?
The cost of living in the UK is significantly lower in comparison to Canada. When it comes to rent and property prices, it is almost 0.83% lower in UK in comparison to Canada, but it varies for metropolitan vs small residential dwellings in towns and villages. Cities like London and Manchester are expensive to live in. Cities in Canada are less extreme in their price difference, unlike in the UK. The national average housing price for a detached property can be around £233,124. For London, the price for a semi-detached house can be around (on an average) £580,930; for Manchester, it's £221,594; for Bristol, it's £282,000. A flat may cost around £421,438 in London.
Comparatively speaking, a one-bedroom apartment is averaged around $1500-$2,000. However, a two-bedroom rental apartment in UK is costly in comparison to its Canadian counterpart, ranging from £1800 to £700. Consumer prices in UK are 2.64% higher; the local purchasing power in UK is 20% lower than Canada.
For a family of four, the average cost of living in London can be around £2700 per month. In Manchester, it can fall as low as £2100.  
9. How to Find an Apartment or Home in the UK?
Just as with pricing, finding a place to live in the UK is quite difficult. Factors such as budget, number of people in family, long/short term rental, and state of the dwelling and neighborhood affect the prices and feasibility of locating drastically.
If you are looking for a rental, then you have the advantage of the property owner being responsible for maintain a variety of aspects of the property to keep it up to a standard. You will need to have the following documents if you wish to acquire a rental property:
ID
Work permit and VISA.
Reference letter from the previous landlord (if previously lived in a rental)
Proof of earning.
Proof of employment.
Be sure to read the rental contract carefully and clear any misunderstanding or underlying rules that you may feel need to be elaborated. If a new contract needs to be drafted, make sure all the details and responsibilities are clearly expressed. If you are looking to buy a property instead of renting one, there are numerous steps you must look after in order to ensure you can successfully buy a property without leaving any blank spaces:
It is best to hire a property dealer or solicitor as they will make things easier and simpler.
Decide on the type of property you want, where you want it, and what is your budget.
Do you want to be a freeholder or leaseholder?
Documents such as passport, driving license, residency permit/alien residency card are compulsory.
You must have been living in the UK for at least 3 months.
Proof of residential stay.
Address or proof of address (utility bill, mortgage or credit card statement, bills. Any of these for a duration of last 3-6 months).
Additional cost you may have to bear can include stamp duty, mortgage deposit, legal fees, the registry fee for the property, cost of moving from abroad, etc.
Some popular website you can visit to look for property online include:
Right move
Zoopla
On the market
Home
10. Where to Get Basic Amenities in the UK
Basic amenities can easily be purchased from grocery stores, mall chains, and supermarkets such as Costco, Aldi, ASDA, and Tesco. As for alcohol, there are a variety of pubs located across the UK where the legal drinking age is 18. The sale of alcohol at stores is subjected to local laws and timings whereas at some stores (such as Tesco) people can purchase alcohol 24/7. Since the purchase isn't regulated on government level like in UK, it is easily available and purchasable.
11. What to Expect from your new life in the UK?
Although the experience may seem tiring and it may seem difficult to adjust to new changes, things get better over time. Be sure to expect a lot rain and if you are living in a metropolitan area, crowded and packed streets where finding a spot for parking is a real hassle.
All in all, you won't be feeling much alienated (besides the English accent) and as they say, life will find a way. We are hopeful this guide was useful to get yourself prepared to move from Canada to the UK. 
Share this article on social media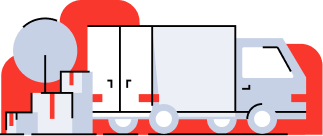 Compare the Best Moving Services available at your address!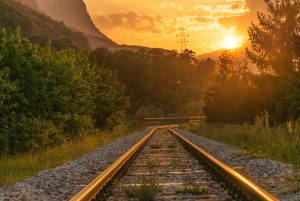 Long distance moving
If the time has come to move out and you think you are ready, it's always good to do a double-check. When we speak about a successful long-distance move, some checkpoints need to be made in order not to encounter any kind of problems.
Read more »
Check out MovingWaldo's free moving platform and find everything you need for your move. No sign up required!