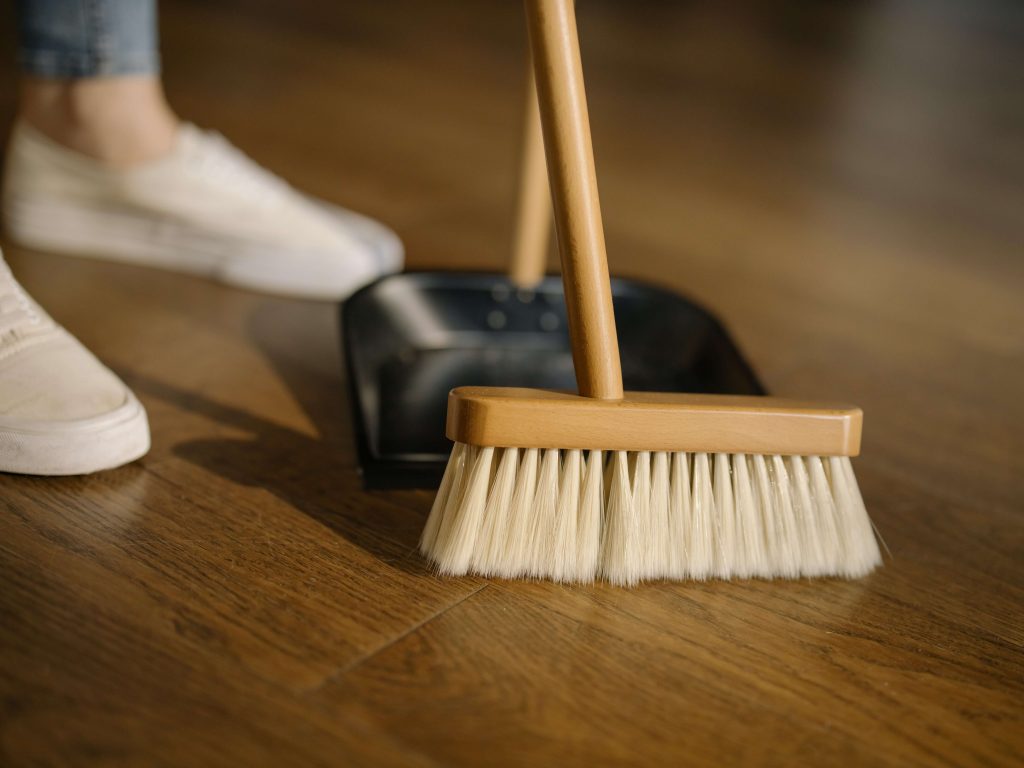 The Ultimate Spring Cleaning Checklist: The Room-by-Room Guide
Your house should be your safe haven, a place you can escape to if life ever gets too crazy. It, therefore, becomes vital to keep it clean and safe for your family. However, between work, kids, appointments, and everyday life commitments, cleaning the house can become hard to keep up with. This is why we have come up with a house cleaning checklist to help you keep track of what and when to clean. But do not forget, it is possible to hire professionals to clean your house. The Best House Cleaning Companies are there to help! Read on to know more about our house cleaning tips!
Things to do before cleaning the house
Map out areas you would like to focus on.

Make sure you have the cleaning supplies you'll need.

Read the following checklist.

Put on your favorite music and get to work.
Room by room cleaning checklist
Your kitchen is the heartbeat of your home. Not only do you get to cook and make meals there, but the state of your kitchen also says a lot about you. So, how best can you take care of this part of your home? Here are a few suggestions.
Clean countertops, cabinets, and stovetop

Wipe the surface of appliances like dishwasher, microwave, and oven

Wipe the sink, both inside and outside.

Sweep floor and hardwood surfaces.

Mop the floor with suitable cleaning products 

Disinfect doorknobs and light switches 

Wash and dry dishes

Replace dish towels (This should be done regularly)

Take out the trash and replace bin liners
Cleaning tips for living room
The living room is arguably one of the most important parts of the house. An average person spends the most time in their living room. Guests who come to visit will also spend most of their time in your living room. Therefore, it can get messy without you even noticing. Here are few things to do to ensure a tidy living room. 
Declutter and take away things that should not be in the living room

Sweep and vacuum clean the floor

Dust with a microfiber rag

Disinfect surfaces

Spot clean reflective surfaces, including glass tables, mirrors, and windows

Dust curtains and window blinds

Clean out the air conditioning and air heater vents

Vacuum clean upholstery on couches and chairs

Spot clean white furniture with distilled vinegar

Dust television screens and disinfect controls

Switch up the atmosphere with an air freshener
Cleaning tips for the bathroom
The bathroom is where you wash off dirt from your body and your hair. As such, this part of your house might be the one with the most dirt and germs. However, like other parts of the house, cleaning your bathroom can be a bit of a daunting task if you don't know what to do. For this, we have made a checklist to keep you in check.
Take out the trash, disinfect the bin and replace liners

Wipe and disinfect the toilet seat

Wash toilet bowl with a toilet brush 

Dust and wipe hard surfaces around the bathroom

Clean disinfect the bathtub and shower
Cleaning tip: Use a solution of vinegar and lemon essential oil to get rid of spots. Baking soda could also be used as an alternative.
Dust windows and blinds

Clean doorknobs and lock ledges

Clean cabinet surfaces

Sweep and vacuum floors
Booking trustworthy movers starts here
Compare multiple moving quotes calculated across the same metrics
Cleaning tips for bedroom
A clean bedroom is a great way to start your day. It sets the right tone, gets you prepared for the day's activities, and gives you an overall calming effect. Read on to learn how you can keep your bedroom organized, clean and fresh all day long.
Dust and get rid of dust off every surface.

Dust chairs and all other furniture

Vacuum rugs or carpets if applicable

Dust windows and blinds

If carpets are not available, mop and disinfect floors

Empty trash and disinfect bins

Wipe and disinfect door handle and knobs
Cleaning tips for Windows
Use a squeegee to clean and wipe large windows that are hard to reach

Clean smaller windows with a glass cleaner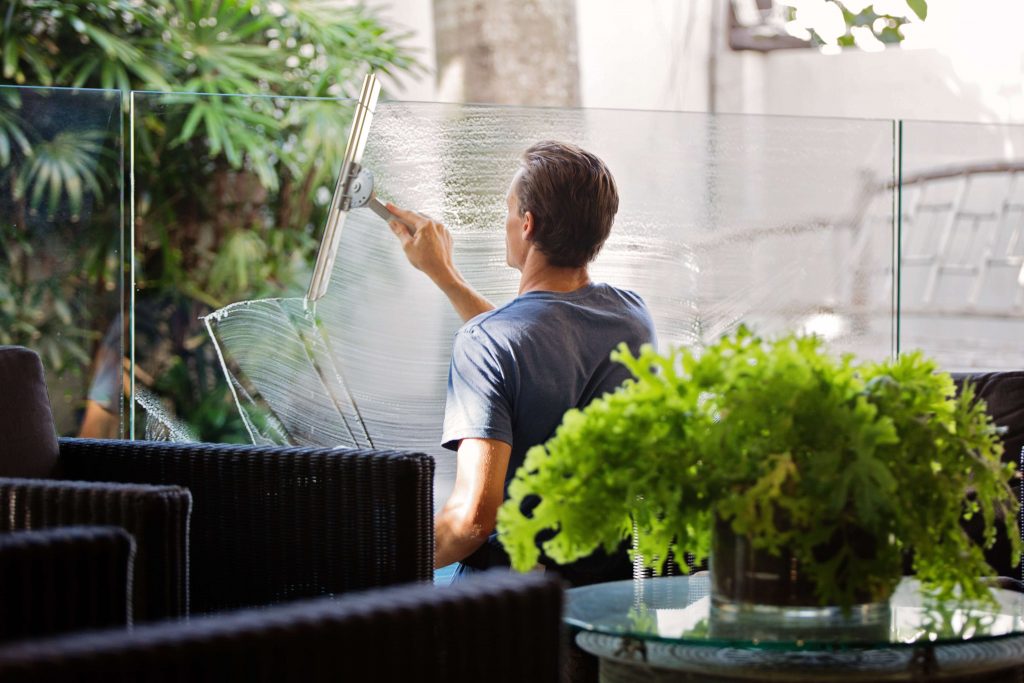 House Cleaning Schedule: How often should you clean?
While cleaning your house might not be your favorite thing to do, having a schedule makes it a lot better. Read on to get a breakdown of what to clean in the house per time.
This checklist will guide you on cleanings that must be done every day.
Lay and straighten your bed every morning 

Clean bathroom counter after every bath

Take out the trash and replace liners

Wash dirty dishes

Clean out the coffee maker and microwave

Wash and disinfect kitchen sinks 

Sweep floors

Wipe and disinfect toilet seat

Spray air freshener
Things to clean every week
This checklist simply points out things you can't get done daily but need to be done frequently regardless. Typically, it takes longer than the daily tasks. We believe taking a moment each week to mark them off your list. It is a great way to keep your environment clean for the new week ahead.
Wipe and dust all hard surfaces

Vacuum floor areas

Dust and wipe appliances around the house

Disinfect countertops

Scrub tiles around the house

Clean mirror and reflective surfaces

Do laundry

Change beddings and towels

Scrub shower and bathtub

Clean out the refrigerator and get rid of leftover foods

Clean out the coffee maker and microwave

Take out the trash, disinfect the wastebasket and replace liners
Things to clean every month
There are tasks around your house that do not necessarily have to be done daily or weekly but still need to be done from time to time. This monthly cleaning checklist will guide you on that.
Vacuum upholstery on chairs and other furniture

Wipe and disinfect light switches, doorknobs, and television remote controls

Dust ceiling fans 

Clean out vents around the house

Scrub stovetop

Wipe kitchen cabinets

Clean out the microwave
Things to clean every 3 to 6 months
Some everyday items must be given attention once in a while. You sleep on your pillow everyday and probably use your dishwasher as frequently which means you should take time to clean them every 3 to 6 months or so (or more, if necessary).
Wash pillows and throw pillows

Clean out the oven and leave it to air dry

Wash curtains and liners

Clean out your dishwasher

Clean out your washing machine

Wash shower curtains
Things to clean every year
Spring is the perfect time to clean items that do not require a scrub more than once in a year. In case you're too busy or feeling kind of lazy, you can always contact a house cleaning company to help you. Open your windows and start aerating your house with the outside air after spending many months indoors.
Deep clean carpets and rugs

Deep clean windows

Deep clean dryers and vents around the house
Either you do or a house cleaning company does the cleaning, it is not necessary to clean everything daily. Get organized and keep track of what needs to be clean. 
Are you wondering how to clean your office desk, chair or environment? Read our our Ultimate Office Cleaning Checklist.
Share this article on social media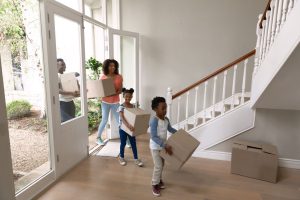 Moving Supplies
How Much Do Moving Supplies Cost? Cost of Moving Supplies What Do You Need? Moving Supplies Guide Packing With Movers Cheapest Moving Supplies Cost of Movers What Moving Supplies Do You Need to Move and How
Read more »