What You Need To Know About Your Electrical Panel
Almost every house has an electrical panel. Your home's electrical panel will usually be built into your home's wall in a corner that is not too obvious. Older homes utilize fuses instead of electric panels with certain negative attendant consequences. For security reasons, when moving into a new home, the condition of your electrical panel should top the list of things to look out for. Stay with us as we address what you need to know about your electrical panel.
Are you moving and wish you had some help? Check out our free interactive checklist.
Tackle Your Move in Minutes.
1. Save time with every task
2. Access exclusive deals
3. Track your progress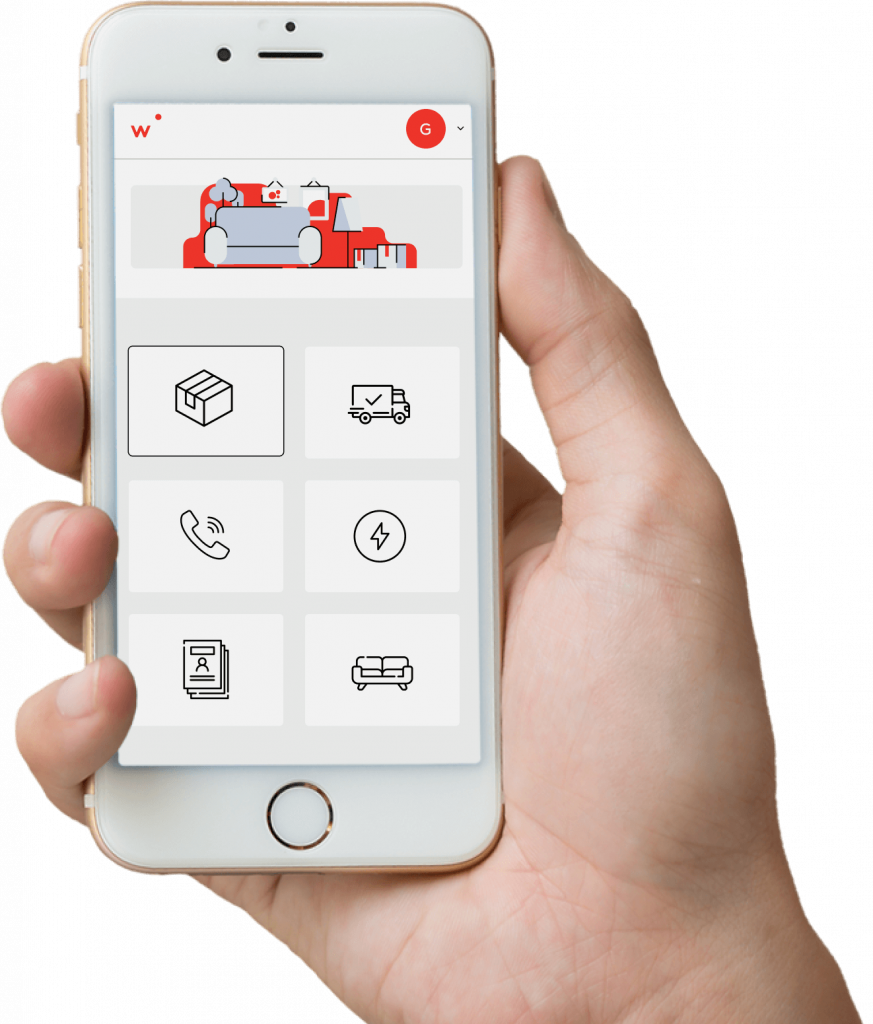 Why It's Important To Understand Your Electrical Panel
It is important to understand your electrical panel because it can help secure your appliances. Since an electrical panel determines the amount of electricity that runs through your home, it helps to protect your appliances with circuit breakers that automatically go off when the current is too high or low. Additionally, depending on your home, your electrical panel can be used to shut off electricity in certain areas. This can be particularly helpful where your home is having some issues.
Electrical Panel Basics You Need To Know
How electrical panels work
There's no denying that an electrical panel is the "brain" of the electrical structure of your home. The electrical panel is usually a metal box composed of circuit breakers with the main goal of regulating the voltage of current from external sources of power into your home. When the current supersedes what a particular breaker can bear, it shuts off to protect the appliance connected to the current. 
Different names used to refer to electrical panels
Electrical panels are known by different names. Some refer to them as breaker panels or fuse boxes. Others call them circuit boxes, junction boxes, circuit panels, or even service panels.
Different components of an electrical panel and how they work
An electrical panel is made up of different essential components such as:
1. The Main Circuit breaker: This component links the electrical panel to external sources of electricity
2. Surge arresters: This component helps reduce the effect of lightning strikes and low current
3. Terminal blocks: This component distributes electricity to various devices
4. Transformer: This component mitigates the impact of high currents.
5. Programmable Logic Controller: As a Central Processing Unit is to a Computer, so is this component to an electrical panel
6. Relays and contactors: These components respond to signals from the Programmable Logic Controller and put on or put off devices.
7. Disconnector: This component shuts off the power so that repairs can be carried out safely. It is also very useful in emergencies.
What you shouldn't touch on an electrical panel without an electrician
Generally, it is safe to touch the door of your electrical panel when it is in good condition. However, you must be cautious when handling an electrical panel as contact with current emanating from it can result in fatality. So without an electrician, you shouldn't touch anything but if you must, wear insulating gloves and avoid being grounded.
Signs Your Electrical Panel Needs To Be Replaced
There are so many factors that determine how many years an electrical panel will last. Corrosion, loose components, archaic components, and inferior material all play a role. But generally speaking, electrical panels can have a lifespan of up to 20 or 30 years.  Here are some of the signs that your electrical panel needs to be replaced:
1. Burning Smell: When you perceive a burning smell from your electrical panel, it is a call to action. As they say, there's no smoke without fire. A burning smell can only mean that something is burning. Take immediate action- shut off the power and call an electrician as soon as possible. This may help prevent a fire outbreak and loss of property.
2. Constantly tripping breakers: When the breaker of your electrical panel trips constantly, it is a clear sign that it is overloaded. To fix the issue so you can continue using the devices connected to it, you will have to replace your electrical panel.
3. Corrosion:  If your electrical panel suffers from corrosion or rust, you need to replace it. Continuing to use a corroded electrical panel can mean disaster for your appliances as corrosion makes the circuit breakers in your electrical panel unresponsive to over-current. An over-current in your home will damage all electrical appliances and could even burn cable- resulting in a fire outbreak.
4. If it is over 25 years old
5. Where your appliances overheat regularly
6. Continuous flickering of lights
7. When you notice burns on the circuit breakers
The Cost of Replacing an Electrical Panel in Canada
Replacing your electrical panel is a sure way to guarantee the safety of your home and appliances. The best way to get accurate costing for how much a replacement will set you back is to get a quotation from an electrician. And where that proves unsatisfactory, a second opinion wouldn't hurt. But ideally, the cost of replacing an electrical panel in Canada is about $2,000 to $2,500. 
Source: Squareone
It is safe to say that an electrical panel is the powerhouse of any functional home. This makes it pertinent that your electrical panel is always in good condition and that you take action to replace yours if you notice signs of corrosion or smell burning. Replacing your electric panel is in fact one of the 7 Electrical updates you should consider when moving into your new home.
FAQ - The Most Frequently Asked Questions About Electricity At Home
How much should my electric bill cost per month?
The percentage of your income that goes into paying your electric bill is determined largely by how much you earn, the part of Canada you reside in, and how many kilowatts of electricity you consume. If you live in Quebec, your average electricity bill will cost around 7.3¢ per kWh while if you're resident in Ontario it is roughly 13¢ per kWh.  British Columbia residents pay about 12.6¢ per kWh while those in Alberta will have to pay 16.6¢ per kWh.
Source: EnergyHub
How much do electricians charge per hour?
The amount an electrician would charge per hour is largely defined by the kind of work involved, the electrician's experience, and the region where the work is to take place. 
In Quebec, on average, electricians charge around $98 to $130 per hour. In Ontario, electricians charge around $90 to $180 per hour.
Do I need an electrician to install a light fixture?
If you have electrical experience, installing a light fixture should not prove to be a challenge. However, where the reverse is the case, you should secure the services of an electrician. 
How do you hide an electrical panel in a finished basement?
There are several ways to do this. The obvious way is to hide it in plain sight by painting over it. Another way is by hanging a picture frame over it. You could also construct a bookshelf to cover it.
Hydro means water. Water, that is, hydro is one of the sources of electricity. When water is utilized in the production of electricity through the use of dams, it is known as hydroelectricity. So yes, hydroelectric is electricity derived from water. 
Share this article on social media
Electricity
7 Electrical Updates You Should Consider When Moving Into Your New Home Moving into your new home can be a fun and exciting time. It allows you to exhibit your creative side. While electrical updates don't
Read more »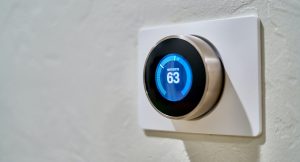 Daily Living
Canada's Best Electricity Tracking Apps By Province A fair majority of Canadian households use a large amount of energy on a daily basis. From appliances, to heating systems, to everyday Wi-Fi usage, the list grows with
Read more »
Check out MovingWaldo's free moving platform and find everything you need for your move. No sign up required!