Top 8 Safest Neighborhoods in Toronto - 2022
While Toronto is a relatively safe city to live in, some of its neighborhoods are safer than others. While many Torontonians look for an apartment near a subway station, others make security and safety their primary concern. Are you planning to move to Toronto and are looking for a neighborhood that provides the security and safety required to protect its residents? MovingWaldo has got you covered! Here are the Top 8 safest neighborhoods in Toronto in 2022!
We based our ranking on 3 criteria: the occurrence of Major Crime Indicators (MCI), the crime rate, and the assault rate. According to the Toronto Police Service, "the Major Crime Indicators categories are Assault, Break and Enter, Auto Theft, Robbery and Theft Over". The crime rate indicates the number of MCI per 100,000 population. The assault rate is also a relevant data since assaults represent 52.11% of the crimes in Toronto.
Using this data, we've ranked the 8 safest neighborhoods in Toronto while also taking into account their quality of life. The criteria used to determine the quality of life are: health, pollution, green space, entertainment, transit, education and employment.
Note: In 2020, the Crime Severity Index (CSI) in Toronto stood at 46.44, which suggests that the city is quite safe in comparison with the national rate of 73.44.
(*Statistics Canada & Toronto Police Service)
Top 8 Safest Neighbourhoods in Toronto
Located in the suburbs of Toronto, Steeles provides the safety lacking in Toronto. With a total crime rate of 386 crimes per 100,000 people and an estimate of 102 major crimes per year, Steeles tops the list of safest neighbourhoods in Toronto. The city is home to several municipal parks and recreational centers. So, if you are big on nature, this is a great place for you.  Steeles also boasts of a vibrant educational system, with its system being actively run by two public school boards. Steeles is a great and safe place to start a family.
Known as the beating heart of midtown Toronto, Yonge-St. Clair is a neighborhood where culture and commerce meet. This neighborhood offers a perfect mix of big city life with a suburban feel because of its proximity to the city's center. It has a vibrant nightlife and amazing restaurants such as Zelden's Deli and Desserts, Barnsteiners, and The Sprout. Yonge-St. Clair ranks as one of the safest neighborhoods in Toronto. Yonge-St. Clair has a total crime rate of 469 per 1000,000 people, which is 58% lower than the total crime rate of Toronto at 1117 per 100,000 people.
3. Humber Heights-Westmount
Also known as Humbervale, Humber Heights-Westmount is a neighborhood in Etobicoke, Toronto. The Humber creek divides this neighborhood into two: the northern Humber Heights and the southern Westmount. This neighborhood experiences a rich display of various forms, from many mansions to more modest, low-density single homes. Ranking as the third safest neighborhood on this list, Humber Heights-Westmount has a total Major Crime Indicator of 58, one of the lowest in Toronto. Assault rate is also very low, standing at 182 for every 100,000 people, which is three times less than Toronto's rate.
Humber Heights-Westmount, Toronto
With a total crime rate of 531, Agincourt North's crime rate is twice lower than Toronto's crime rate. Its assault rate is also 61% lower than that of Toronto, making it one of the safest places to live and work in. The cost of living in Agincourt is around 10% lower than in Toronto, and its housing cost stands at around 13% below the national average. Agincourt North has several parks with exotic green zones. For instance, Iroquois Park is a place where all ages can enjoy. The park has a kids' playground, a tennis court, a soccer ground, and a baseball diamond. You can also take a walk, have a picnic, meet with some friends, or simply rest on the grass in the famous Brimley Woods Park.
(*Area Vibes)
Kingsway South has the lowest assault rate in Toronto and one of the lowest Major Crime Indicators too. These figures put it at number 5 on our list. With an assault rate of 116, it stands 79% below Toronto's assault rate. Its total crime rate is roughly twice as low as Toronto's crime rate. The residential streets of Kingsway South are popular for their gorgeous century buildings and grand architecture. Many residents prefer to refer to their neighborhood as The Kingsway to avoid confusing it with South Kingsway, which is a street located east of the Humber River and stretching south from Bloor Street.
Living in Princess-Rosethorn offers you the chance to play golf in some of Toronto's finest golf clubs, such as St. George's Golf and Country Club and the Islington Golf Club, which greatly add to the social feel of the neighborhood. This neighborhood's real estate is well-spaced out, with many families owning grand family homes on large lots. The crime rate in Princess-Rosethorn is relatively low, making it one of the safest neighborhoods in Toronto. Its total Major Crime Indicator is 69, with an assault rate of 195, which is 65% less than Toronto's.
Princess-Rosethorn, Toronto
With an overall Major Crime Indicator of 62, Maple leaf makes it to our list of top 8 safest neighborhoods in Toronto. Maple leaf is so safe; its total crime rate is nearly half of the overall crime rate in Toronto. Its assault rate is also less than Toronto's by 51%. Maple Leaf's municipal parks are run by the Toronto Parks, Forestry and Recreation Division. They include Maple Leaf Park, North Park, and the Queen's Greenbelt. It has a slightly high cost of living due to its proximity to Niagara Falls, making it a popular spot for tourists.
8. Edenbridge-Humber Valley
Crime in Edenbridge-Humber Valley is very low. Ranking at number 8 on our list, it has an assault rate of 182, which is 68% lower than the overall assault rate in Toronto. Its total Major Crime Indicator also stands as low as 101. Real estate in Edenbridge-Humber Valley is favorable to homeowners, which is evident in the fact that there are more homeowners than renters in the neighborhood. This neighborhood also prioritizes education, owning 12 public schools, 7 catholic schools, and 3 private schools. It also has 13 parks and 10 playgrounds. Edenbridge-Humber Valley is a good place to raise kids.
Edenbridge-Humber Valley, Toronto
Safety is a very important criterion to consider when moving homes. Many other factors are negotiable, but the safety of life and properties cannot be overlooked. Our top 8 neighborhoods are some of Toronto's safest places to live. With great economic and recreational facilities, you can be guaranteed a decent and comfortable life. Choosing the right neighborhood requires patience, so ensure to go through this list carefully before making a final decision. Are you moving soon? Find out the best Toronto movers!
Share this article on social media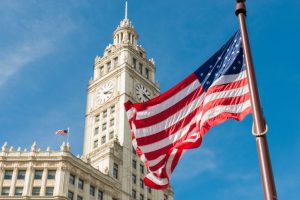 Moving States
Top 10 Best States to Live in the US with the Best Quality of Life – 2022 The United States has some of the best places in the world in terms of quality of life. In
Read more »
Check out MovingWaldo's free moving platform and find everything you need for your move. No sign up required!