Top 10 Best Places to Live in the US with the Best Quality of Life - 2022
The United States has some of the best cities in the world in terms of quality of life. In the past years, the crime rates and real estate costs have been on the rise everywhere in the US. Lots of families are looking for a place that is safe and affordable to move to, making the bigger cities less attractive to many. With that in mind, we compiled this list of the top 10 best places to live in the US that have low crime rates and an affordable housing market. These smaller cities and towns offer outstanding quality of life for those looking for a fresh start.
"Best" being a subjective word, below is our methodology to compile the best places.
Using our existing ranking of the safest and cheapest places to live in the US, we based our ranking on 3 criteria: safety, affordability and access to recreational facilities and parks. 
Safety is measured based on the 3 following criteria: the violent-crime rate, the property crime rate, and the total crime rate (the sum of both property and violent crime rates). Statistics come from the FBI Uniform Crime Reporting (UCR) Program. As a reference, the United States of America recently registered an average rate of 308 violent crimes per 100,000 people and a property crime rate of 1958.
Affordability takes into account the prices of housing and renting. Statistics come from the Council for Community and Economic Research (C2ER). 
Finally, we used the following data to rank the 10 best places to live in the US while also taking into account their quality of life. Health, pollution, green spaces and recreation, climate, education and employment are the criteria involved to determine the quality of life.
Top 10 Best Places to Live in the US - 2022
Filled with oak trees & scenic parks 
Raleigh, North Carolina, is one of the best places to live in the US. This city offers its residents a small-town feel alongside the feeling of comfort and familiarity. In Raleigh, you will encounter some of the friendliest, warmest, and most welcoming people who are quick to provide a pleasant conversation. Residents are mostly young, friendly, diverse, and educated individuals who enjoy dining out in local restaurants and gathering over craft beers in one of the city's microbreweries. This family-friendly city boasts 200-plus parks and a 152-mile greenway for safe biking and hiking. Raleigh is an excellent place for food as the city has over 1,200 restaurants in the area.
(*Niche)
Best for excellent education
Nestled in the Ozark Mountains, offering a small-town feel, Fayetteville is one of the best cities to live in the US. Fayetteville is a vibrant, progressive city with vast entertainment options and is home to the University of Arkansas. Over the years, this city has transformed from a small town to a center of higher education, culture, commerce, and entrepreneurialism. On the other hand, Fayetteville is majorly enticing to outdoor lovers.
This is because of its abundance of state parks, acres of community green space, playgrounds, parks, and walking trails. Additionally, this vibrant city boasts a first-class performing arts center, an active local food movement for residents to satisfy their taste buds, live music venues, and a dynamic festival scene.
(*Niche)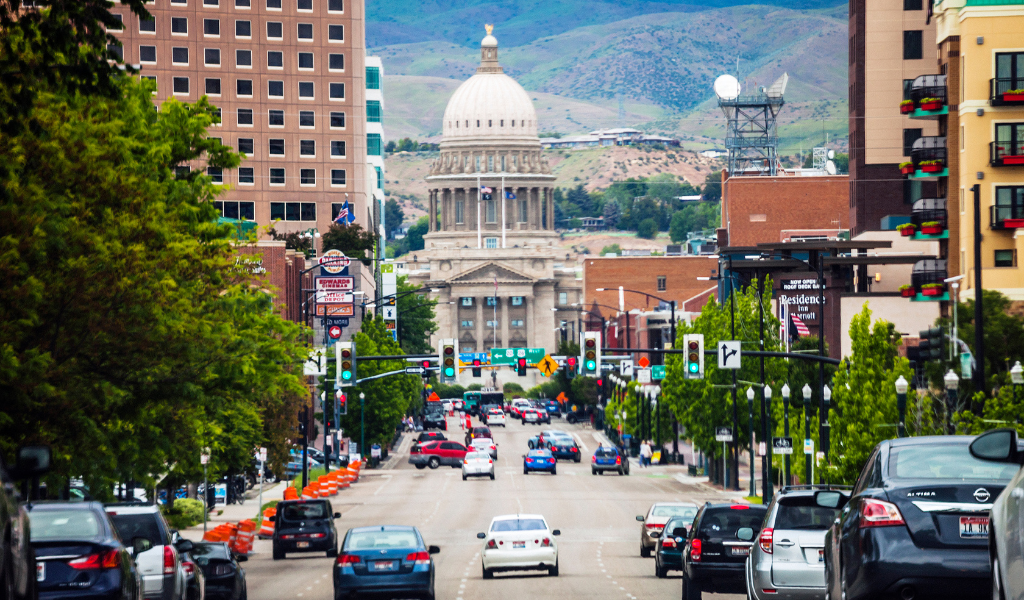 Best for employment opportunities (management, business & science industries)
Boise, Idaho, otherwise known as a recreationist's paradise, is one of the best places to live in the US. Most of its residents are young and middle-aged individuals who value the outdoors and time spent among rivers, mountains, canyons, deserts, and lakes. This is because Boise residents may spend their days enjoying nature and its activities. However, residents enjoy dining on locally sourced cuisine most evenings, enjoying an opera performance, and sipping delicious cocktails. One of the major attractions of this city is its affordability, particularly regarding housing costs. Boise offers a family-friendly environment and activities alongside a fantastic nightlife experience alongside lots of local bars and lounges.
(*Niche)
Frisco, a suburb of Dallas, is one of the best places to live in the US. The city is extremely safe, with a violent and property crime rate of 808, which means it is two times safer than the national average. Its violent crime rate is also 77% lower than the national average. "Everything is bigger in Texas" holds true in Frisco. The city has 13 schools and is home to around 80 different parks stretching over 1,300 acres. Frisco is also big in sports and fitness, with world-class courts and stadiums for golf, baseball, and football.
Best for professional opportunities for software & systems engineers
Huntsville offers a family-friendly environment, thanks to its good public schools, a wealth of outdoor activities, and affordable living costs. The climate is warm most of the year, so outdoor events are plentiful. On the other hand, residents enjoy cheap transportation costs compared to other cities. Huntsville's city has many new shopping, dining, and entertainment options alongside the largest privately owned arts facility in the south. Residents here enjoy local food, so you'll find many opportunities to get the best seasonal food possible at various farmers' markets throughout the city.
(*Niche)
Fun for the entire family
Nestled along Utah's Wasatch Mountains, Salt Lake City is one of the best places to live in the US. This city is famous for its Mormon heritage. Salt Lake City offers its residents a family-friendly atmosphere alongside many entertainment opportunities. The city is Utah's capital and has a thriving theater and restaurant scene in addition to multiple sports teams. The city is also experiencing an influx of young professionals. Salt Lakers can enjoy over 900-plus acres of public parks, including Liberty Park and Sugar House Park. During winter, residents usually ski and snowboard in the Wasatch Mountains.
(*Niche)
Best for excellent educational amenities
Ann Arbor is a mix of the rural and urban, sporty and smart, outdoorsy and high-tech city. This city is one of the best cities to live in the United States, with its historic streets lined with bookstores, gift shops, and taverns. Ann Arbor boasts excellent public schools, an increasingly diverse job market, a culturally diverse community, a robust public park system, and low crime rates. Most residents enjoy walking and biking in this city because it has over 475 miles of sidewalks, 57 ​miles of shared-use ​paths, and over 157 parks to enjoy on foot. Additionally, this city is famous for its education system. Its five unique library branches with exceptional designs and technology make the libraries easy to use for people young and old.
(*Niche)
Best for great weather & close proximity to the beach
This eclectic, calm and vibrant city is also one of the best places to live in the US. Charleston has a dynamic influx of growth and innovation that keeps this city fresh and lively. This city is famous for its award-winning dining and shopping options, all within walking distance. With its balmy weather and proximity to the beach, this vibrant city ranks highly for its plethora of outdoor activities. If you are moving to Charleston, you'll never lack exciting things to do, whether you prefer history, wildlife, shopping, or the arts. The city overflows with entertainment and outdoor activities such as outdoor yoga classes, surfing, paddleboarding, kayaking, and fishing.
(*Niche)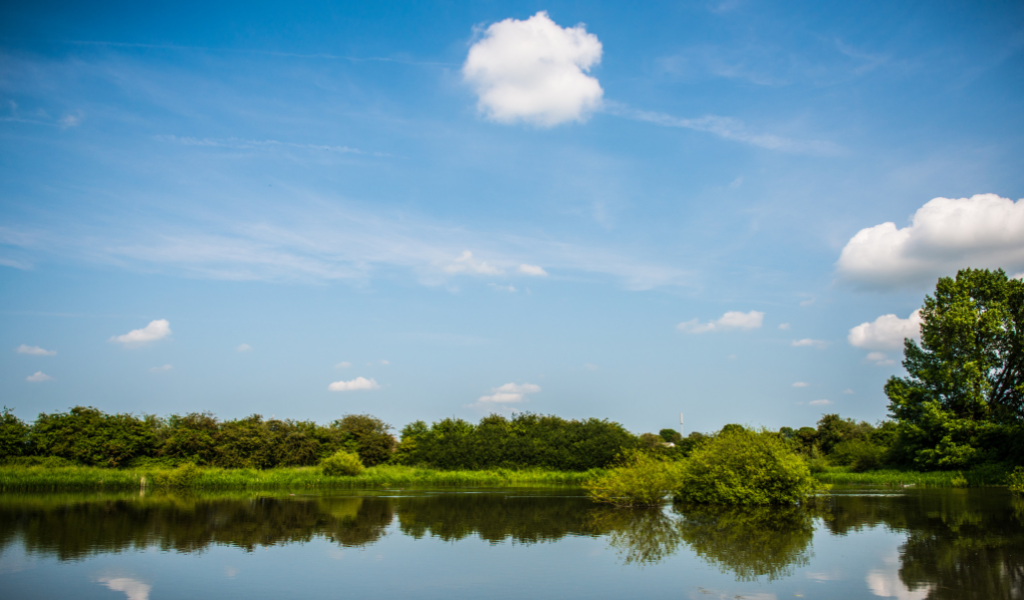 One of the best places to live in the US is Fulshear. The city is also one of the safest cities in Texas. With a violent crime rate of 0 per 1000 people, Fulshear is 100% safer than most states as it barely records any violent crime. Located less than one-hour drive from Houston, the city is home to different parks alongside miles of hike and bike trails for residents to walk their dogs, fly kites, enjoy picnics, or simply relax. More amenities include the Adventure Island Water Park and spacious fitness centers. Plus, Fulshear residents have access to two award-winning school districts: Katy ISD and Lamar ISD.
Best for low cost of living
Known for its beautiful mountains, Knoxville is certainly one of the best places to live in the US. This city embraces an array of pastimes and is famous for its natural beauty and scene. Knoxville is home to lively arts and food scenes alongside interesting shops and parks. One of the outstanding features of Knoxville is its affordability, as residents enjoy a low cost of living reflected in housing options, utility, and transportation costs. The city has many outstanding colleges and universities to meet every student's needs. With nearly 30 boarding facilities and 93 vet practices, the city is equipped to handle all your pet's needs, especially if you like bringing your dog everywhere you go.
(*Niche)
These cities are filled with an ocean of opportunities, excellent education, good health care, diverse culture, and a brilliant lifestyle. You can comfortably choose your city from this list. Just remember that the city that suits your lifestyle and taste is the best city to live in, whether one of the major cities or a small one. This list can help you make a sound decision and find the perfect city for you.
Are you moving soon? Find out the best long distance movers in America!
Share this article on social media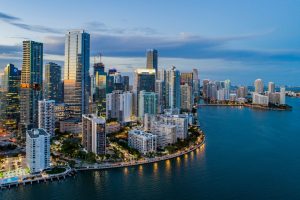 Moving States
The 8 Best Neighborhoods in Miami in 2022 Moving to a new location can be rigorous because apart from moving all your properties to a new city or country, you must find the right neighborhood that
Read more »
Check out MovingWaldo's free moving platform and find everything you need for your move. No sign up required!