What Do Millennial Buyers Want in a Home?
The expiration of COVID-19 restrictions coincides with a resumption of the millennials' appetite for homeownership. 
In 2019, millennials represented more than one-third of homebuyers and more than one-half of mortgage loans in 2020. The demand for homes even includes those with high student loans and bad credit ratings.
Millennial buyers' predominance and their preferences for specific features in a home affect the balance between buyers and sellers across the country, creating a sellers' market in some locales while depressing others. 
The trend for houses with more space has also continued, with Americans and Canadians owning the biggest houses in the world and in history. The average square footage of a home has doubled since 1960.
Are you moving and wish you had some help? Check out our free interactive checklist.
Tackle Your Move in Minutes.
1. Save time with every task
2. Access exclusive deals
3. Track your progress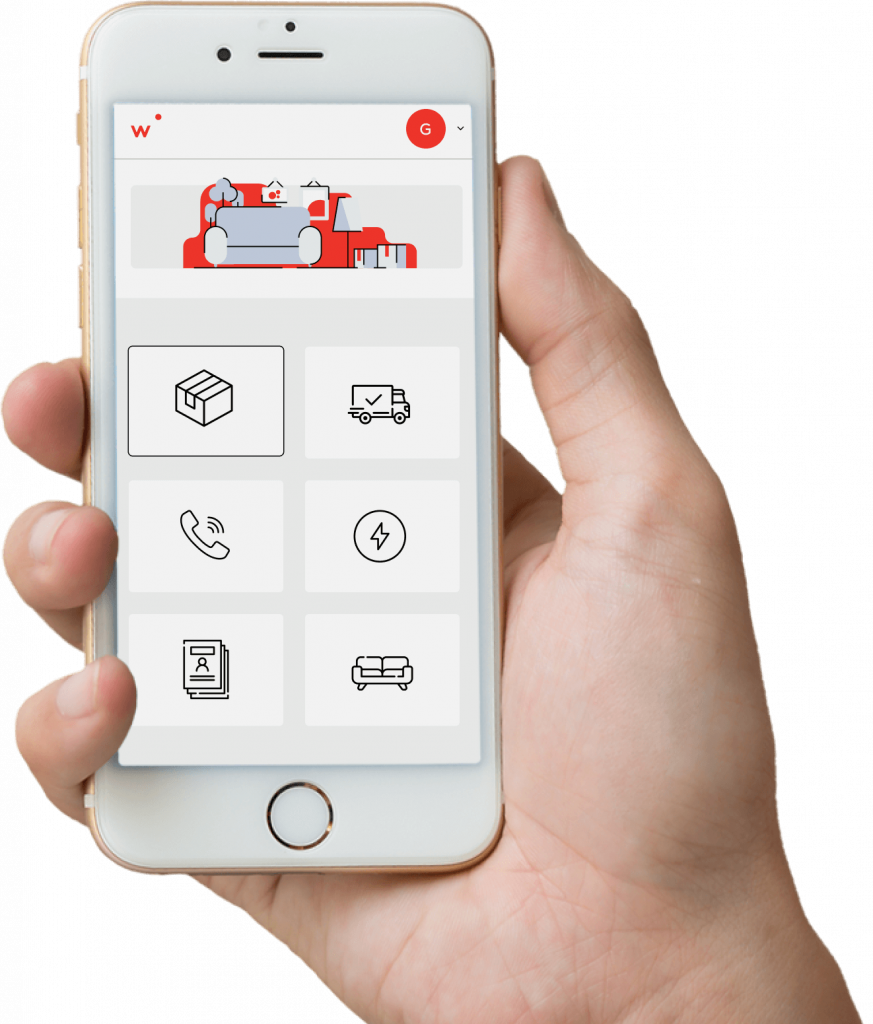 The Impact of the COVID-19 Pandemic on Housing
The pandemic's after-effects on the housing market, especially for millennials beginning to marry and start families, are profound, including:
A Desire for Larger Space
After a year of being cooped up in small spaces, buyers want more room to move around, especially having quiet areas for work and alone times. Millennials are looking for homes around 2,400 square feet — a 41% increase from before the pandemic, when they wanted a home around 1,700 square feet.
Opportunities Away From Cities
The explosion of remote work enabled people to move away from urban areas to less crowded suburbs and rural communities with larger residential lot sizes and bigger homes at lower costs.
Historically Low Interest Rates
In efforts to recover from the economic devastation of COVID-19, the U.S. and Canadian governments are actively engaged in measures to stimulate economic activity, including keeping interest rates historically low. 
In January 2020, the average rate for a 30-year fixed mortgage was 3.62%; one year later, the rate was 2.74%. A 1% difference in the rate over the mortgage's life amounts to thousands of dollars in savings. While current rates are attractive, homebuyers should limit purchases to what they can afford, not finance.
Although interest rates are low, moving comes with some expected and unexpected costs that can really add up. Moving expenses should be taken into account when budgeting to purchase a property.
Preferred Features in a House
Although millennials and their families have specific preferences for the features and amenities in a house, they share many requirements.
Six of ten millennial homebuyers want a garage (61%) and a large kitchen (60%), both reflecting a future of greater mobility and social gatherings. 
Those who expect to live away from an urban area need automobiles to accomplish routine tasks such as grocery shopping, school attendance and commuting. Few communities have robust public transportation services. Car owners naturally want a shelter for their vehicles for security, protection against violent weather, and convenience.
The kitchen has been called the "heart of the house," the room that is the center of a family's day-to-day activities. According to Forbes, the kitchen is the most scrutinized room in the house at a sale and most likely to add value with updating or remodeling. Kitchens are no longer restricted to cooking duties but function as the hub for entertaining, family meetings, and quick moments of relaxation during busy days.
More millennials are health-conscious than previous generations. They participate in outdoor activities more than any other group with a distinct difference according to the Aspen Times: "Millennials are looking for more community time in the outdoors … They want to have more hang time with each other. They're more into things like car camping and hanging around the campfire, and sharing stories." 
The affinity for nature and community accounts for other features that they want in a house: outdoor living space, lots of natural light, a basement, room to grow "into" with a family, and an open floor plan. The desire for these features is a significant influence as the demographic moves away from cramped urban spaces and rental units to stand-alone houses on larger lots in hospitable communities. The combination of lower costs and a relaxed lifestyle are major draws away from the stress of density, high taxes, and restrictions of urban areas.
Seven of ten millennials indicate they are willing to buy a fixer-upper, getting more space for a lower price and the ability to remodel the house to their specifications, i.e., their "dream homes." The ability to finance remodeling in the U.S. and Canada and performing some of the work at their own pace are factors in their decision. Even homes with "bad roofs" are candidates for purchase for those millennials knowing what to expect.
Other details that millennials consider desirable are walk-in master closets (39%), dedicated office space (31%), and eco-friendly and energy-efficient features (27%). About one-in-five hope to find a property with a pool or hot tub or extra accommodations for guests, such as mother-in-law suites.  
As millennials increase their influence over politics and laws, sustainability and energy efficiency will likely rise in importance and affect house design and construction choices to a greater degree. Millennials are the first generation to grow up with the realities of extreme weather patterns, sea level rises, rapidly increasing GMO agriculture, and species extinction (among others). The frequency and severity of extreme events such as storms, floods, droughts, hurricanes, tornadoes, and wildfires are almost exactly double what they were just a few decades ago. 
Consequently, home builders will turn to more homes designed to be resilient, durable, efficient, and autonomous. 
As each generation replaces its predecessor, fundamental changes in society, business, and culture occur. Millennials differ from their parents and grandparents with their comfort with technology, preference for family time rather than high-stress careers, and awareness of the changing environment. These characteristics change the way people live, the products they buy, and their roles in the communities they reside.
Their traits will continue to drive online retail, remote work, and migration to regions of lower costs, less density, and greater exposure to outdoor activities. Living areas will be more open and include protected outdoor space. Practicality will supplant conformity in home design, with increased demand for resilience and a smaller energy footprint. While significant changes are ahead, one theme remains constant: Homeownership is an integral part of the American Dream.
Share this article on social media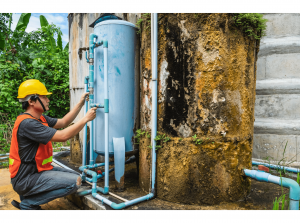 Renovation & Maintenance
A Guide to Choosing the Best Plumber Today, with tons of videos and articles about how to do plumbing, when buying a new home that needs some plumbing work done, we sometimes cut the costs of
Read more »
Check out MovingWaldo's free moving platform and find everything you need for your move. No sign up required!