How to insure yourself against damage during a move
Insurance for moving and who's liable for what
Moving is complicated at the best of times. Add to that the risk of things breaking during the move, and it can be a lot to deal with! But if you follow some good advice, make sure you have home insurance, and know your rights, you can reduce the risk of damage and limit your repair costs. Read on for the rundown of what to do when.
Booking trustworthy movers starts here
Compare multiple moving quotes calculated across the same metrics
Who is liable for damage during your move?
Accidents can happen during any move. Moving is already expensive enough—you don't want to pay for building damage or broken items on top of it all. Below we've put together a list of the most common risks and the people who would be responsible for paying for any damage.
Potential risks during a move
If you're planning to move, watch out for the risks that could ruin this otherwise exciting time. The best form of prevention is preparation, and knowing who is responsible for what. Obviously you can't do everything yourself. But don't think that simply hiring a mover is enough to limit any damage, because risks remain.
Moving means transporting all your belongings and all your furniture from one place to another. The risk of an accident is high. If you leave everything to a professional, you run the risk of seeing certain items disappear, or finding that some things have been damaged once you arrive. 
If you do everything yourself, your most precious belongings will be less at risk because you will take special care with them. But then your everyday items are more at risk. With the flurry of the move you're unlikely to be able to pay special attention to every little thing. That's why moving frequently costs more than planned.
What are your movers responsible for replacing?
You can leave the worries of moving to a specialized company to avoid making amateur mistakes. Movers can take care of almost everything: packing, storage, transportation, and moving you into your new space.
But the items you leave in the movers' hands run the risk of being damaged. In such cases it can be rather easy to determine who's liable. If the movers are at fault, they may have to pay you damages. The problem to watch out for here is the difficulty of calculating the compensation amount, depending on the type of property that has been damaged. If the mover is 100% liable, the compensation is supposed to be equivalent to the loss suffered.
But if the movers break something that's fragile or has sentimental value, sometimes no amount of money can replace it. To save yourself the heartache, task them with moving the less precious items and heavy furniture. That should make any compensation for breakage easier to negotiate.
The movers scratched my Tv when moving it. Are they supposed to pay for the replacement?
Moving a Tv is such a fragile task that even the most reputable movers may accidentally break it. The movers will only replace the Tv if they have insurance. Moving companies usually have their own insurance that may cover the cost of your scratched Tv. However, this insurance usually only covers only a certain amount of your goods so make sure to ask the company about the full details of their insurance policy. If this amount is lower than the value of your Tv, then make sure to purchase additional insurance coverage separately.
If a mover seems too expensive, you can ask your friends to help. There will always be a few willing to roll up their sleeves and give you a hand, especially with the promise of beer and pizza. That will keep your moving costs down.
That being said, working with friends is fun but can also be a distraction, which can become a problem. You may save on ordinary moving costs but the risk of breakage is real.
If your TV slips out of your friend's hands, for example, you may have a good laugh, but when you realize how much the damage costs, you won't feel like laughing anymore. It's even worse if the mishap involves a person instead of a thing. If someone falls down the stairs, you may be held liable—although it ultimately depends on the specific circumstances of the fall.
In law, every contractual relationship is examined on a case-by-case basis when the facts are presented. Liability is determined based on three criteria: fault (the act generating the incident), causation, and injury. External factors such as force majeure may also release you from liability.
These are the most common situations people experience when moving. But rest assured, you can take out a simple insurance policy to cover all that. 
What insurance covers the risks of moving?
With all the risks inherent in moving to a new home, it's wise to take out a good insurance policy. A variety of different policies can cover you, including:
The moving company's insurance
Your home insurance
Your car insurance
Different situations are covered by different policies, and there are certain formalities to complete before and after the damage occurs.
The primary guarantee that your belongings will arrive safely is the insurance provided by your movers. You will sign an agreement with the transportation company that sets out its obligations, the strict limitations of what it can reimburse you for, and what the maximum reimbursement is.
You should read the contract thoroughly before choosing your mover. Also be aware that no one can exclude themselves from liability for bodily injury or moral damage, or for property damage in cases of wilful misconduct or gross negligence. To prove this type of fault, the specific facts and circumstances of each situation as well as the clauses of the contract will be examined. If the facts are in your favour, your property may indeed be covered by your movers' insurance. 
Generally your movers will only reimburse you (through their insurer) if they did the packing themselves and you have honoured your contract. You may be able to negotiate specific guarantees in addition to that coverage.
Your home and car insurance
Whether you've decided to hire movers or suffer through it yourself with friends, you can always count on your home insurance. As long as you have the right coverage, you will be fully covered for your property as it transits to your new home, and for the next 30 days in case you discover damage after the fact.
Before you move, you can also take advantage of your car insurance. If you add Endorsement 27 to your policy, any vehicles you rent to move your belongings will be covered, whether it's a car trailer or a truck up to a gross vehicle weight of 10,000 pounds. Your property will be covered the entire way, and any damage will be reimbursed by the insurer.
How to limit the risks of damage during your move
Yes, there are a lot of challenges with moving. But you can minimize your risk. Just take a few deep breaths and follow this moving advice that will make your life easier. Even so, you may still have to take steps if damage occurs. Here are our tips.
What you should do before and after the move
Before you jump head first into a move, make sure you have a plan. To pull off a perfect move, you'll need to:
Choose a good rental truck or moving company

Check all the conditions in your moving or rental contract

Talk to your insurance company about your new home

Make a

detailed inventory of your personal property

at the time of moving

Check all items in the inventory with the movers

Check which items the movers can transport

Move extra valuable items yourself

Check your storage options carefully before leaving

Be present when the movers unload the truck and bring items in

Finish the insurance procedure for your new home
When everything is unloaded, check in with the movers and make sure everything is in order. You'll need to flag any items that have been lost, damaged, or destroyed. If you didn't use a professional transportation service, all damage will be your sole responsibility. 
How to obtain compensation
Even if you do everything right, sometimes there will be damage. There are two reasons for this: there are so many different kinds of items to transport that require different protective measures, and there are different types of accidents that can happen. As a reminder, you'll need to move:
Furniture

Clothing

Art and valuables

Computer equipment

Documents

Plants

Kitchenware

Health essentials and personal care items

Athletic equipment

Cleaning, gardening, and other household tools
Fragile items should be identified before transport. If anything gets broken, you should send a claim letter to the moving company (if you hired a professional mover). In principle you should be able to come to an amicable agreement on the compensation amount. If the company refuses, you will have to file a suit in court.
Moving comes with its fair share of hassles. But if you plan ahead and take precautions, you can limit the risk of damaging your stuff. And if worse comes to worst, you can count on Promutuel home insurance to save you.
Share this article on social media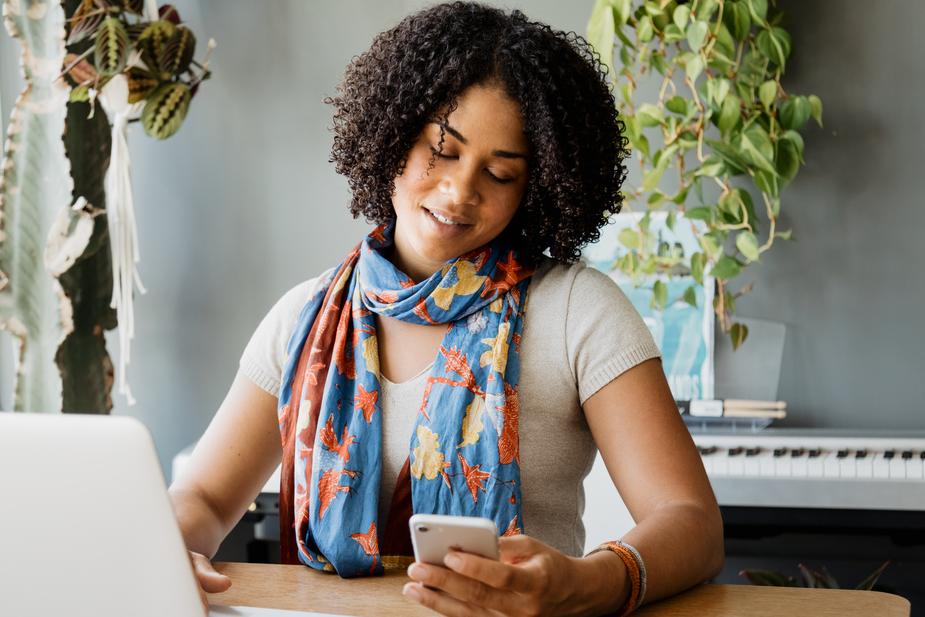 Address Change Guides
Are you about to notify your insurance company that you are moving and therefore going to change your address? Here are 5 questions they will ask you when you'll call. Who says moving says new insurance policy. Indeed, the latter will be modified (upwards or downwards), even if you live in the same neighborhood.
Read more »