5 Tips For Streamlining Your Home Sale
You've heard it's a seller's market and are ready to sell your home. You've done a little sprucing up, and you're ready to put your house on the market, right? Not so fast.
Everyone wants to expedite their transaction while selling for top dollar. A fast sale means less time on the market, less disruption in your life, and less time keeping your house in pristine condition.
But selling your home takes multiple steps and a lot of work. Consider the following strategies to streamline your sale and sell your house fast.
Are you moving and wish you had some help? Check out our free interactive checklist.
Tackle Your Move in Minutes.
1. Save time with every task
2. Access exclusive deals
3. Track your progress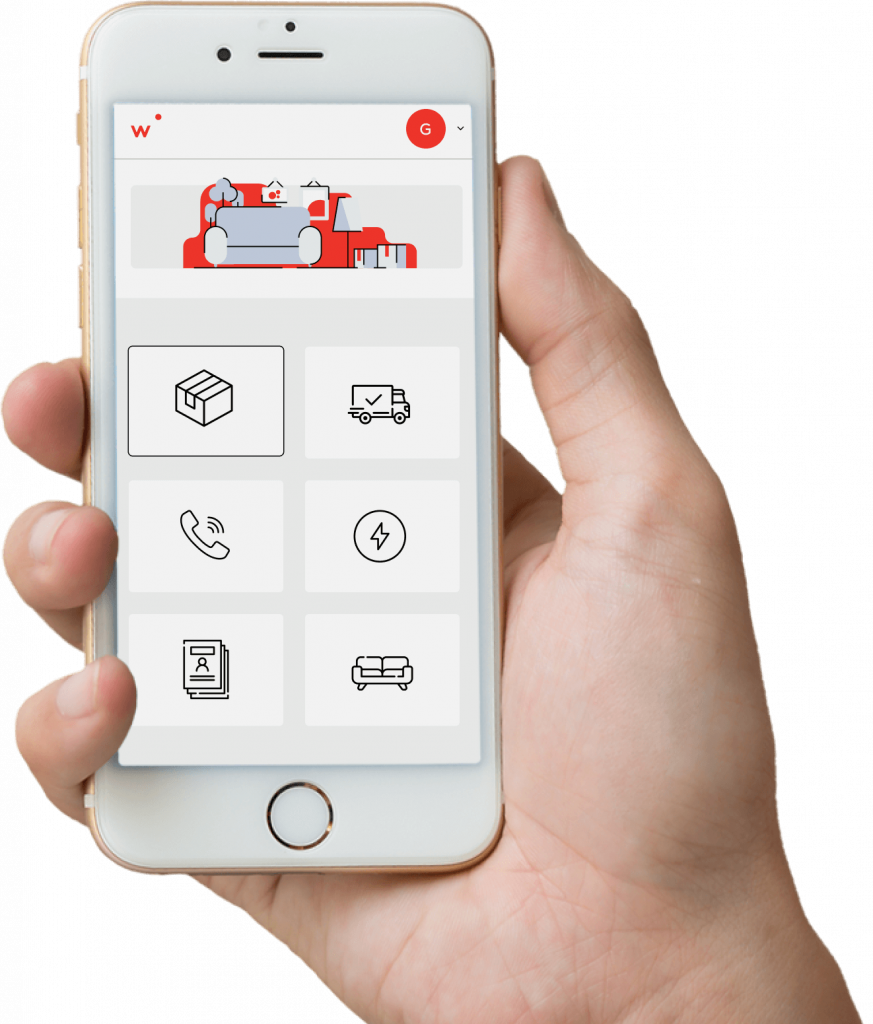 Work With a Qualified Agent
From preparing your home for listing to the final closing, an agent's expertise can be invaluable throughout the home-selling process. Partner with an experienced, knowledgeable real estate professional. Work with someone who's highly recommended and familiar with your local market.
An agent can provide important details about your local market, including:
The best strategies for pricing and marketing your home
The difference in listing price and purchase price for comparable homes in your area
The average number of days on the market
Market trends that may affect how you list your home
Understanding how to correctly price their home is one area where for sale by owner (FSBO) sellers often struggle. FSBO sellers tend to price their homes above market value, which may cause their properties to sit on the market longer. As a result, sellers may have to reduce the asking price before buyers are interested.
You might think that selling FSBO will save you money on realtor fees, but some research shows that FSBO homes sell for about 6% less than homes sold through an agent.
In addition to pricing support, a real estate agent can help with paperwork that you'd otherwise have to do yourself. Their expertise can keep you from making a mistake in your contracts that could cost you down the line.
Selling a House out of State
If you're inheriting a home, moving for a job, or selling an investment property using a 1031 exchange, you may be selling a home out of state.
If you're not familiar with the market where the home is located, finding a real estate agent you can trust is a priority. Your agent can act as your "boots on the ground" when it comes to making decisions that will affect the outcome of your sale.
If possible, spend a few days in the house to make sure it's clean and ready to show. Determine if repairs or upgrades could secure a higher price for the home. Your agent may be able to work with contractors on your behalf in your absence.
Be Flexible With Showings
Be as flexible as you can, even if the requests are last minute. Sellers who regularly refuse to vacate their homes for showings because it's not convenient risk hamstringing their sales. Buyers will most likely move on.
Although it can feel disruptive and stressful, keep the home clean and show ready so those last-minute viewings feel less taxing.
Talk with your agent about offering a virtual home tour. Virtual stagings are becoming standard practice, spurred in part by the pandemic, but also because advances in technology have made creating a high-quality 3-D drone tour affordable and accessible.
Deep Clean, Declutter, and Depersonalize
Once your home is listed, it's fair game for buyers' scrutiny, online and in person. It's essential that you present your home in a flattering light.
Consider investing in a professional cleaning service to give your house a thorough top-to-bottom scrubbing. If you have time to do it yourself, a deep cleaning checklist should include:
Kitchen countertops
Inside cabinets and appliances
Floors, baseboards, shelves, and corners where dust collects
Bathroom countertops, toilets, tubs and showers, and anywhere with mildew and mold
Inside closets
Stained carpets
Windows, inside and out
Scuffed walls and doors
Basement and garage
Once your house is deep cleaned and ready to list, keep it looking show worthy by spending a few minutes each day doing mini maintenance to keep it neat and tidy.
Take a minimalist approach and declutter your home. Remove large pieces of furniture to maximize the feeling of spaciousness. Rent a temporary storage unit if necessary.
Clear kitchen and bathroom countertops of all but the most necessary appliances. Remove extra throw pillows and knickknacks. Pack books, memorabilia, and other items you don't use daily into boxes.
You'll also want to depersonalize your home so potential buyers can visualize their own family in the home. Remove photographs, religious artifacts, political paraphernalia, and framed degrees or certificates. Take down personalized artwork that features your name or family initials.
A general rule of thumb is to pack anything that could be interpreted negatively or prevent a buyer from picturing themselves in your home.
Consider Professional Staging
Advocates for home staging say it's worth the cost because professionally staged homes spend less time on the market and often garner higher offers.
Nationally, the average cost of home-staging ranges between $646—$2,364, with sellers typically paying around $1,496. Costs can run higher if furniture is needed to stage an empty house, while working with a home stager to showcase furniture and accessories you already own is cheaper.
More than 93% of buyers use the internet when home shopping, so staging and professional photography can help your house stand out online.
Your agent is trained and experienced to handle the nuances of negotiation, so let them. Negotiating is part of every real estate transaction, and an offer is just that—an offer. You can accept, counteroffer, or decline based on your timeline and goals. By keeping an open mind and considering all the options, you're more likely to reach an agreement that works for you and the buyer.
Share this article on social media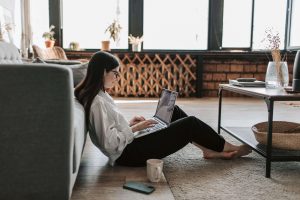 Real Estate
Old-school house-hunting techniques don't work very well with a pandemic and recession going on. Luckily, today's technology allows Canadian home buyers to complete contact-free (or nearly contact-free) real estate purchases safely.
Read more »
Check out MovingWaldo's free moving platform and find everything your need for your move. No sign up required!