3 Best Hacks When Booking a Moving Clean
If you're moving, you might be trying to find ways to save time. A moving concierge can help you in many different ways, but some tasks remain time and energy consuming, such as cleaning your home. Fortunately, cleaning companies can assist you with this sometimes overwhelming task. 
When it comes to moving (especially a move out or move in cleaning) time and efficiency are very important. Below are our 3 best hacks for getting a smooth, worry-free move out cleaning experience.
Are you moving and wish you had some help? Check out our free interactive checklist.
Tackle Your Move in Minutes.
1. Save time with every task
2. Access exclusive deals
3. Track your progress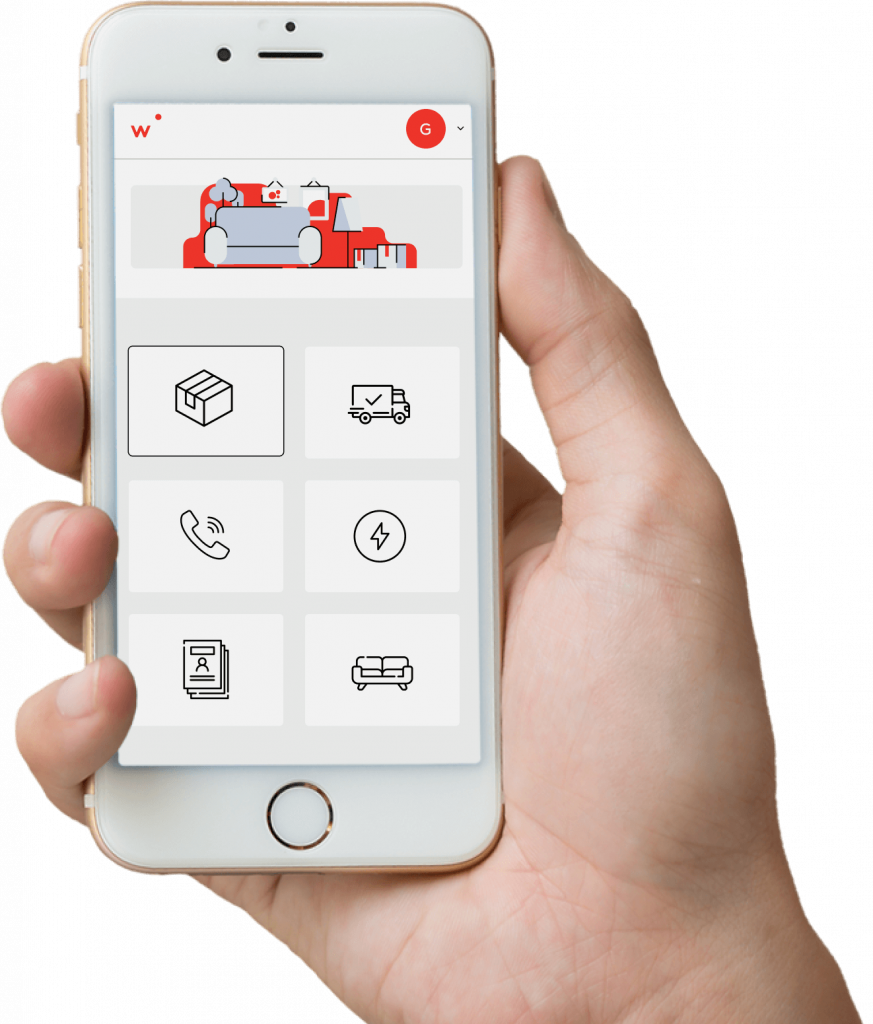 If cleaning companies got a nickel every time they heard someone say "I need the cleaning for tomorrow" they'd be hanging out with Jeff Bezos on his mega yacht. 
The end of the month and the beginning of the next month are some of the busiest times on the cleaning companies calendar. So if you want to make sure that you get any cleaning service at all, let alone the one that you really want, you'll want to start calling a week before your move at the very latest. 
Even then, you might have to go with one that isn't your first choice because the more reputable ones book up fast unfortunately. To avoid any issues, make sure you call as soon as you can.
Book for Two Days Before your move
When it comes to the actual cleaning day and time, try to book it a day or two before you hand over the keys. Leaving the cleaning to the day of the key hand-over is not only stressful, but you're testing Murphy's Law to the fullest. 
All kinds of things can happen on the day of the clean. From power outages to the water being shut off, even to having no keys to get into the house, anything can happen.
Not to mention that some homes might need a little more work. You wouldn't know however until you start moving stuff out of the way and getting in behind that heavy bookshelf that you haven't moved in 10 years. 
This is the main reason why we always recommend you book the actual cleaning two days before you have to officially hand over the keys. 
Two days gives you a little bit of a buffer for those inevitable hiccups. 
Another, but less seldom reason is that some cleaning companies will actually charge you more towards the end of the month. 
Think of it as "premium pricing". Appointment slots are scarce during moving out time and so, thanks to supply and demand, they know they can get away with charging more at the end of the month. 
Booking a week or two in advance will help minimize that or at least give you more options to choose from.
2. Move First, Clean After
Book Your Cleaning for the Day After
As much as possible, try to schedule your cleaning after you or your moving company has moved everything out. 
We realize that this may not work out all the time for you. Schedules can be tight and it's hectic during a move. 
But there are a lot of good reasons to schedule the cleaning after your move, such as: 
If your home is blocked with stuff, your cleaners can't get to all the corners of the home; 

You or your movers are probably not removing shoes while you carry stuff out, soiled shoes will leave behind dirt and streaks; 

Time is money and if your cleaners are waiting around for you to move things, that's money wasted; 

An empty home is faster to clean than a home full of things. 
Moving almost always takes longer than what you thought, there are always delays, and you just don't want to have to stress about hurrying to finish the move in time for the cleaners.
If you were to book the cleaning before the move, be prepared to re-do some of the floor cleaning yourself or pay for someone to come back and touch up what was dirty again. 
As mentioned earlier though, it's a busy time of the month and you could run into trouble finding a cleaning company to come in and at a reasonable price. The best case scenario is to avoid all that and book your cleaning service the day after you move all your stuff out of your home and before handing the keys, if possible. 
3. Watch Out For "Man Hours"
"$25 per man-hour" is not the same as "$25 per hour"
If a company is charging you $25 per man-hour, they're charging you $25 per hour for every person that they send. That means if they're sending a team of 4 to your home, they're actually charging you $100 per hour (or $25 x 4 people), not $25 per hour. 
This might work if you get the dream team of cleaners and all 4 are no-nonsense, extremely hard-working professionals, but unfortunately, there is some definite inefficiency in bigger teams. 
And at $100 per hour (for our example), every minute wasted is compounded because each minute is worth more. 
While "man-hours" is not as common as before, we still see it from time to time so it's best to double-check at the time of booking with your cleaning company to have a better idea of what you're paying
To solve this problem,  companies such as Scrubbi, charge you a flat rate for your cleaning so you never have to worry about them going over the estimate.
Bonus Hack: Do a Final Walkthrough
Once your cleaner lets you know that the cleaning is done, there's one last important step that you'll want to do before they go offsite: perform a walkthrough with the cleaner! 
What you're looking for in a walkthrough is that nothing was missed or not properly cleaned.
Sometimes it's stuff as simple as streaky mirrors or stainless steel or a garbage can that wasn't emptied. But once in a while, some areas get entirely missed, especially in a larger home. 
If you're using an independent cleaner this is especially important because many do not have a service guarantee, which means that once they leave your property, to them the service is done and so is their obligation to you. 
Look For That Cleaning Guarantee
If you can't be there for the walkthrough, try to get someone you trust to do it for you or use a cleaning company with a cleaning service guarantee. Just keep in mind that the cleaning guarantee usually means they'll come back to clean at no cost to you, but they need to come back into the home. That's why, as we said earlier, it's important to book your cleaning a couple of days before you hand in the keys. 
For example, Scrubbi, a cleaning company, provides a 24-hour service guarantee for all appointments: regular monthly or weekly appointments, and move out or one-off cleaning services.
Cleaning your home for your move can be a hassle, and it can be tricky to plan your move perfectly. However, with these cleaning hacks, we hope that your moving-out clean process will go as smoothly and efficiently as possible. 
Professional cleaning companies such as Scrubbi can be a really useful resource to make sure you left your home squeaky clean.
Share this article on social media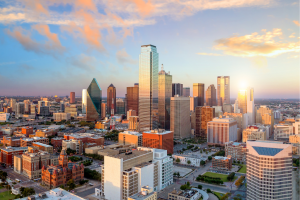 Moving States
The 8 Best Neighborhoods in Dallas in 2022 Dallas is the third-largest city in Texas and the ninth-largest city in the U.S. If you are thinking about moving to Texas, Dallas is the right place for
Read more »
Check out MovingWaldo's free moving platform and find everything you need for your move. No sign up required!