How do I change my address with the RAMQ?
The Régie de l'Assurance Maladie du Québec (or RAMQ) is a government body located in Quebec. It is charged with the administration of health insurance, which covers almost the entire population of Quebec.
Those who are registered with the public health insurance plan, as well as those who move to Québec must notify the RAMQ, either before their move or within 30 days of the move. Notify the RAMQ today and check this off of your moving checklist!
How do I change my address with the Régie de l'assurance maladie du Québec (RAMQ)?
In order to change of address with the RAMQ, two options are available:
The Régie de l'Assurance Maladie du Québec (RAMQ) deals with the Service Québécois de Change d'Adresse (SQCA) to keep citizens' files up to date following a move. You must communicate with them directly to change the address with the RAMQ.
Changing your address just got simple
Never forget an account. Save time changing your address for over 1000 organizations in just a few clicks.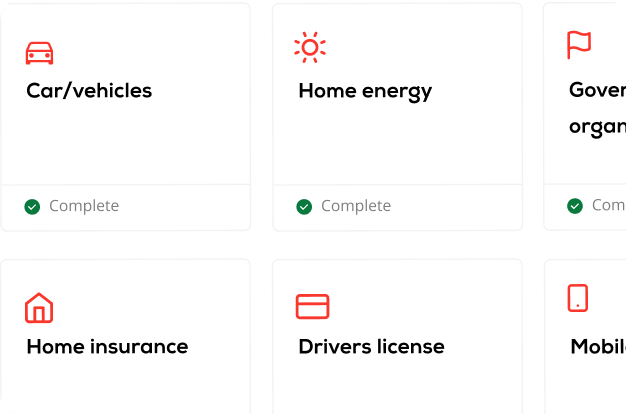 What information do I need to provide?
When conducting an address change make sure to have the following information on hand.
Old and new address;
Social Security number;
Mother's maiden name; and your Health insurance card number.
Frequently asked questions:
Is the change of address valid for the drug insurance? 
Yes, when you change of address with the RAMQ also covers drug insurance!
I'm moving outside of Quebec, what should I do?
If your stay outside Quebec lasts for 183 days or more, you must inform the Régie by sending them a "Temporary Departure from Quebec" form. To obtain this form, you must contact the Régie in order to make a request.
If your stay lasts less than 183 days, and if your eligibility is maintained, meaning you will be able to benefit from covered services outside Quebec. However, it is important to note that in most situations, the Régie will only partially reimburse these services.
Moving is often synonymous of stress, long administrative tasks and a significant waste of time and money. MovingWaldo helps you solve all these problems in just a few clicks! After some shameless self-promotion, we invite you to discover our free moving tools available to all.
Update accounts
Connect Hydro-Quebec
Connect Internet, TV and Phone.
Secure home and auto insurance
Find resources, checklists and more.
We bring together more than 700 organizations across Canada with a single and simplified form.
Share this article on social media
Related questions from the community
Have a question about your move? Ask our community.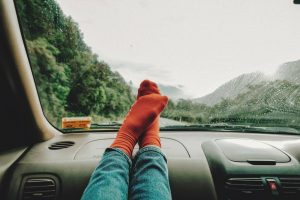 Address Change Guides
The Quebec Automobile Insurance Corporation (SAAQ) goal is to protect car owners from potential risks, as well as likely violations to rules and regulations. By law you are obliged to advise the SAAQ of your move. If you do not communicate to the SAAQ that you have, you could receive a hefty ticket.Here is how you can inform the SAAQ about your new address.
Read more »