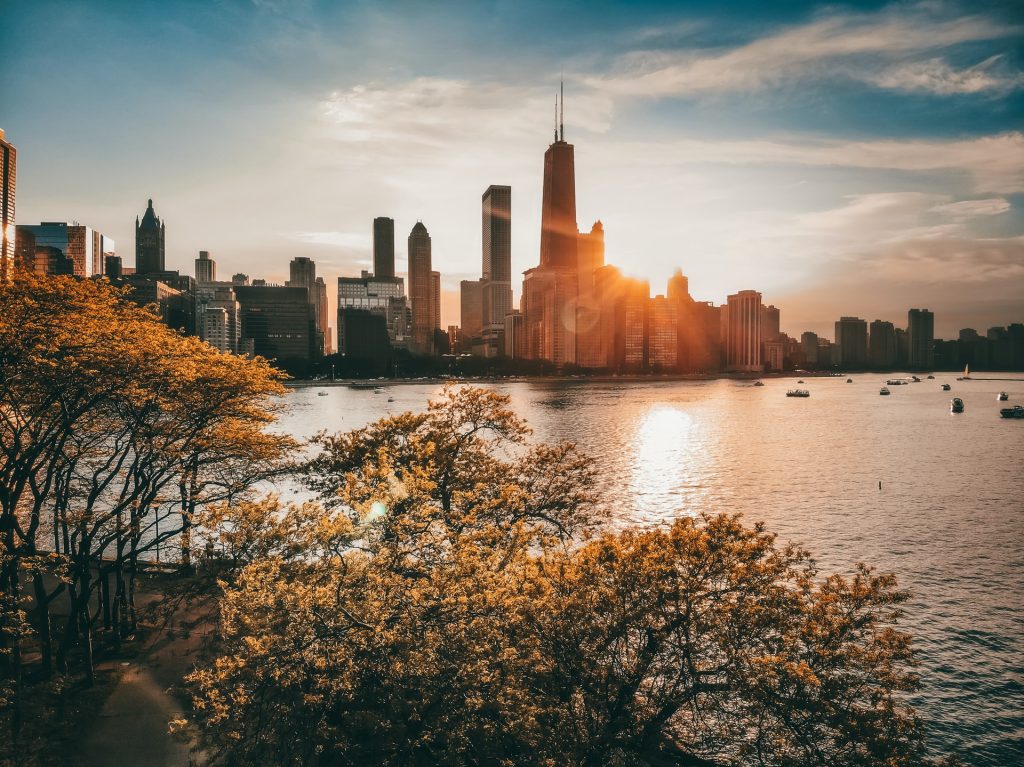 All Your Burning Questions Answered About Moving to Chicago
Chicago is known for its jazz music, Chicago-style (deep dish) pizza, Chicago-style hot dogs, Maxwell Street Polish Sausage, and 1920s architecture. However, the major reason many people consider moving to Chicago is its affordability. Unlike major cities like New York and Los Angeles, Chicago offers vibrant city life with a much lower cost of living, good jobs, effective public transportation, and plenty of diversity. Want to know more about the beautiful city of Chicago? Here are the answers to all your questions about Chicago.
Chicago is a big city with a moderate cost of living.

Chicago is extremely walkable and bikeable.

The City of Chicago is the third-largest commercial city in the U.S.

About 2.7 million people live in Chicago.

Some of the best-ranked universities in the U.S. are in Chicago.

Chicago takes sports very seriously.

There are 8,800 acres of green space, 70 nature and bird sanctuaries, and 800 parks in Chicago.
What is The Cost of Living in Chicago?
The cost of living in Chicago is 23% higher than the national average.
Is it Expensive to Live in Chicago?
Chicago may seem like an expensive city to live in, partly because of the state, local, and food taxes; however, Chicago is extremely affordable compared to other major cities like San Francisco. It offers excellent value for your buck.
Some facts about expenses in Chicago.
Chicago has the second-highest property state tax in the U.S.

Chicago ranked 11th in average rental price among large American cities in 2019. 

Chicago has an abundant supply of houses, which makes the average price of owning a house cheaper than the national average. Very unusual for a major city that has so much to offer.
(*Get Bell Hops, Bungalow)
How Much Does It Cost to Live in Chicago?
The cost to live in Chicago is $2,100 for one person per month.
Expense

Cost 

Rent 

1-bed outside city centre

$1,200

Utilities 

Gas, water, electricity, phone & internet

$150

Groceries

Fresh produce & refrigerated items x2

$300

Entertainment & Leisure 

5 beers, 1 regular meal + 1 mid-range meal at a restaurant, 1 cinema visit & 1 gym membership

$200

Transportation & Material Goods

1 pair of jeans, 1 dress & 1 monthly transit pass

$250

Total 

$2,100
How Much Does the L Train Cost in Chicago?
Getting around in Chicago is extremely easy. The L-train is one of the most reliable ways to do so. You can get a reloadable Ventra Card at any L-station or a Ventra retailer in town. You can also reload the cards where you bought them from, online or on the Ventra app. Here's a summary of the different L-train fares:
Type of fare

Cost

L-train fare

Full: $2.50

Reduced: $1.25

Student: $0.75

1-Day CTA Pass

$10

3-Day CTA Pass

$20

7-Day CTA Pass

$28

7-Day CTA/Pace Pass

$33

30-Day CTA/Pace Pass

Full: $105

Reduced: $50
How much is gas in Chicago?
In Chicago, Illinois, one liter (1/4 gallon) of gas costs $0.72  (*Expatistan)
How much does an apartment in Chicago cost?
If you are moving to Chicago; here's how much it costs to rent apartments in and outside the city center:
1-bedroom apartment in the city center: $1,800

1-bedroom apartment outside of center: $1,200

3-bedrooms apartment in the city center: $3,500

3-bedroom apartment outside of center: $2,200
(*Numbeo)
How Much is Rent in Las Vegas?
If you are moving to Vegas, here's how much it costs to rent apartments in and outside the city center:
1-bedroom apartment in the city centre: $1,200

1-bedroom apartment outside of centre: $950

3-bedrooms apartment in city centre: $2,000

3-bedroom apartment outside of centre: $1,600
(*Numbeo)
How much does it cost to build a house in Chicago?
On average, it costs between $400,000 to build a single-family home in Chicago  (*Chicago Tribune)
How much do movers cost in Chicago?
The cost of hiring movers in Chicago varies, depending on the size of the house/apartment, number of hours, and number of movers. On average, the cost of hiring two movers for a 1-bedroom apartment is $415.
What's There to Do in Chicago?
It will be fun and exciting to live in Chicago. You can tour world-class museums, explore shopping districts, and visit beautiful parks and gardens.
What to Do in Chicago at Night?
Here are a few ways to enjoy Chicago's nightlife:
What to Visit in Chicago?
These are the top places to visit in Chicago, Illinois:
The Art Institute of Chicago

Field Museum

Navy Pier

Millennium Park

Shedd Aquarium

Museum of Science and Industry

Lincoln Park Zoo

Cloud Gate

Adler Planetarium

Skydeck

Grant Park

Brookfield Zoo

Buckingham Fountain

The Chicago Theater

Maggie Daley Park Ice Skating Ribbon
What to Do in Chicago with Kids?
Kids can enjoy a variety of activities in Chicago. Visit the Chicago Botanic Garden. Kids will enjoy climbing the roly-poly hills in the Nature Play Garden and walking over the arched bridges in the Japanese Garden. The Peggy Notebaert Nature Museum provides hands-on exhibits to learn about the natural history and ecology of Illinois. The kids will enjoy the butterfly greenhouse and water tables as they explore the way rivers work.
What to Do in Chinatown Chicago?
Chinatowns exist all over the world, from the U.S. to France to Australia. Chinatown Chicago has the reputation of being the second biggest Chinatown in the U.S. When you move to Chicago, you must visit Chinatown. Here are a few things you'd find interesting:
Chinese American Museum of Chicago, which offers a great way to learn about Chinese culture in America. 

PopKTV, Chinatown's go-to karaoke bar. At PopKTV, you can rent one of 11 private rooms for $38 an hour, which can hold up to 15 people, allowing you and your friends to sing your inebriated hearts out in peace.

The Food! Enjoy traditional Chinese delicacies at

Cai

,

Golden Bull Restaurant

, and

Emperor's Choice Restaurant

.
What to Do in Chicago in The Winter?
Although the winter months may not seem like the most suitable time for outdoor activities in Chicago, snow will not keep most locals from finding amazing things to do. Here are a few things to do in Chicago in the winter:
Enjoy skating the ice ribbon in Maggie Daley Park.

You can find resorts in neighboring Wisconsin's hilly Driftless Area for skiing.

Enjoy a ride on the zipline at The Forge.

Go sledding on the hills.

Bask in the Christmas spirit at Millennium Park.

Visit the Morton Arboretum and enjoy cross-country skiing.
What to Do in Downtown Chicago?
Downtown Chicago has a lot to offer when it comes to fun and entertainment. The Loop in Downtown Chicago is celebrated for its dynamic architecture and big-city buzz. It is named after the circular path or "loop" that cable cars made in the 1800s in this area and today are followed by elevated trains. Here are some interesting things in the Loop and Downtown Chicago:
Go on The Loop and Millennium Park tour.

Enjoy the Birth of the Skyscraper-Architecture Tour.

Visit the Theatre District or the Movies.

Take a tour of Chicago's tallest building, The Willis Tower.

Head to the 7th Floor of the old Marshall Field's building for the famous Walnut Room for lunch.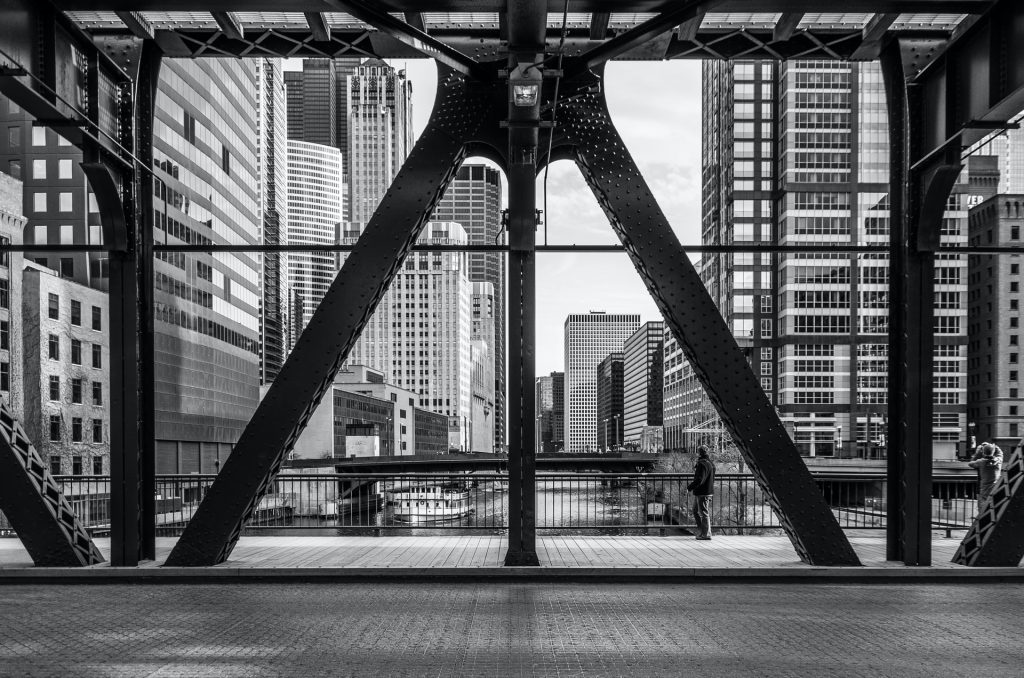 What's It Like to Live in Chicago?
There are few better places to live in Illinois than Chicago. This city offers residents an urban experience. The city of Chicago has many bars, coffee shops, restaurants, and parks. It's home to many families and young professionals who tend to be liberal.