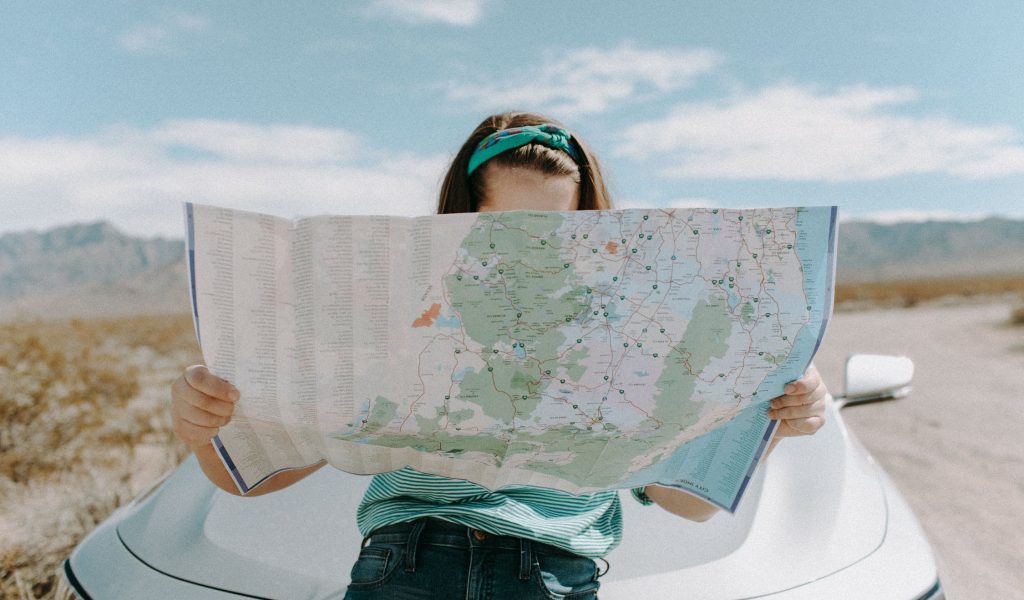 AAA Change of Address: How to Notify the American Automobile Association of Your Move?
How to update your address of your AAA record?
When looking to update your address with the American Automobile Association (AAA) after a move, you have four options to pick from:
Online by sign-in to your

AAA Account

.

On the mobile App.

In person by visiting your local branch

By phone calling 800-222-4357
*Keep reading for more details!
Founded in 1902, the American Automobile Association (AAA) is a not-for-profit organization serving over 60 million members in the United-State and Canada. Known as a leader and advocate for safe mobility, the AAA counts 32 regional clubs in North America. Through branch office locations and online services, each local club provides its members with emergency roadside service, member reward savings, travel, automotive and insurance services.
Your move could modify your membership details and conditions. At MovingWaldo, we understand that it is important to notify the AAA of your address change as it may involve your insurance policies. 
Fundamentally, the AAA allows you to change your address online by logging into your membership account, on the Mobile App, by phone or in person. However, each AAA Club has its own way of working and its own website, so you must find the AAA that serves you.
Read on to find out how to change your address with the AAA!
Select your favorite AAA change of address method:
1. Online via your AAA account.
You can easily change your address with the AAA online by following the steps below:
Sign-in to your

AAA Account

.

Click on "Edit Account Details"

(you will find it on the right side of your account home page.)

Select "Edit" and change your address.

Save changes
*Please note that only Primary members can change the address on the household account.
2. Using the AAA mobile app.
To change your address with the AAA on the mobile app, go to "Settings" and replace your address with the new one.
AAA Mobile is a free App that you can download on your smartphone. The App allows you, among other things, to access your AAA membership card and AAA proof of insurance electronically. It is probably the easiest way to change your address with the American Automobile Association.
How to get the AAA Mobile App?
3. In person by visiting your local AAA office.
You can also notify the AAA of your change of address in person. Find an AAA branch office near you with the AAA Office Locator by entering your location. 
Before visiting a branch office, we recommend you to call to make sure the location is open.
There are 2 options available to change your address with the AAA by phone. 
Option #1: Call the National AAA: Simply call the National AAA at 800-222-4357. Their Customer Service will take note of the information you provide to update your address with the right AAA location.  
Option #2: Call the AAA club you're registered with: Simply enter your Zip Code  on the AAA website. You will be redirected to the website of your local AAA Club. Once you're on the website,  select "Contact Us" to find their phone number.
Frequently Asked Questions about AAA Change of Address
Can all AAA members update their membership information?
Not all members are allowed to use certain features. To update your membership information, whether online, by phone or in person, you must be the Primary member of the account.
Is my AAA membership still valid if I move out of state?
Rest assured, your current AAA membership is still valid if you move out of state. In fact, your AAA membership is valid until it expires, no matter what address it has on it. Call the AAA at 800-222-4357 or stop by your local AAA to change your address on your membership.
Can I change my DMV address and my driver's license at AAA?
Some states allow their residents to change their DMV address and their existing driver's license in AAA offices. You can skip the long DMV line and renew your driver's license at an AAA office if you live in one of the following states:
Connecticut

Florida

Indiana

Kansas

Maine

Massachusetts

Minnesota

Nevada

Rhode Island
Note that not all AAA locations in the states mentioned above offer license renewal. You must contact your local branch to find out if it's an option. Some locations also require an appointment to get driver's license services.
Share this article on social media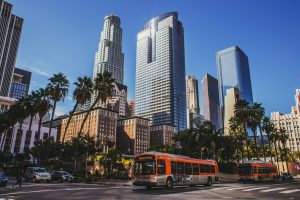 Moving States
Moving From New York to California: Everything You Need to Know Moving from New York to California can be quite a unique experience. New York has cold weather during winter whereas California has warm weather year-round.
Read more »
Check out MovingWaldo's free moving platform and find everything you need for your move. No sign up required!