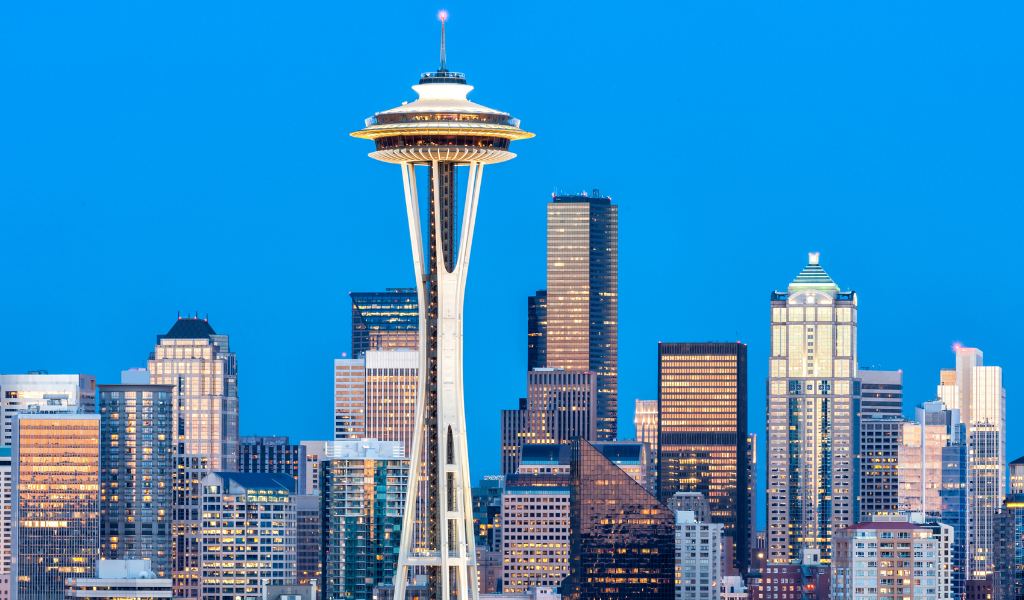 The 8 Best Neighborhoods in Seattle in 2022
Moving to a new city is always challenging and overwhelming because it involves settling in a comfortable, peaceful, and affordable neighborhood. Seattle is consistently ranked among the 10 best places to live in the state of Washington and the United States due to its highly respected artisan coffee culture, gorgeous natural landscapes, and diverse lifestyle activities. Seattle has over 100 suburban neighborhoods and districts to choose from, with amazing features such as a low crime rate, affordable housing, top-notch education, and access to public transit. Therefore, if you are moving to Seattle, here is a comprehensive list of the 8 best neighborhoods in Seattle to consider.
With many neighborhoods across Seattle, the city has something for everyone. Whether you're a young professional, a student, a head of a family, or a retiree, our list of the 8 best neighborhoods in Seattle will help you make a decision. We've built our ranking of the best neighborhoods based on a study from niche.com, who considered the following criteria: education, affordability, public transit, and safety. We've also taken into account the population and the vibe of the neighborhood.
MovingWaldo's list of the 8 best neighborhoods in Seattle - 2022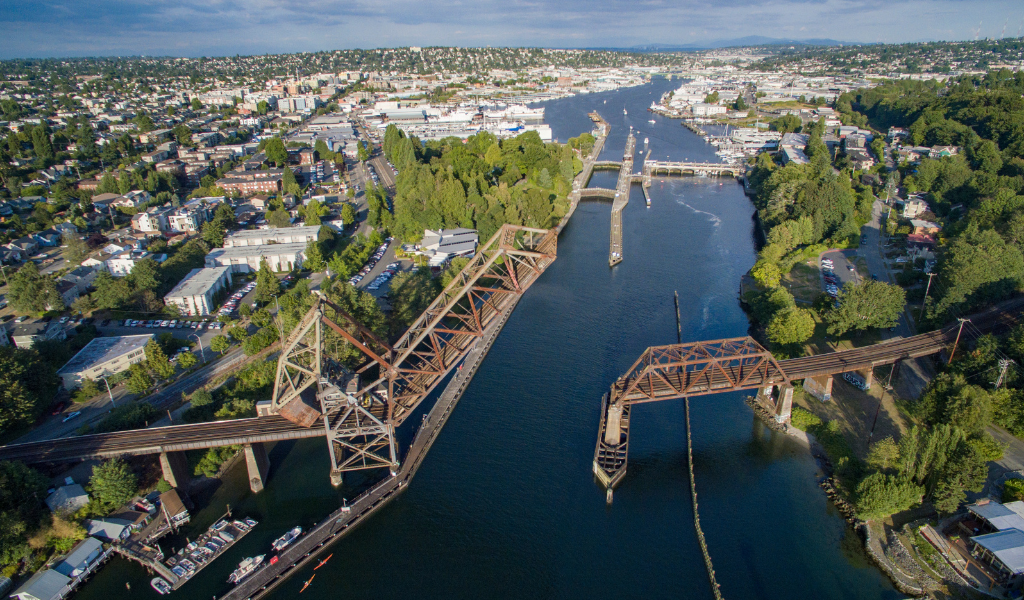 Population: 28,025
Ballard is one of the top-ranked best places to live in Seattle. It is a seafront neighborhood with a rich Scandinavian history that has oozed into the culture. This neighborhood offers its residents a combination of low-density, quiet leafy streets, high-density living, a bustling Old Town center, and some great outdoor spaces to escape to. Strikingly, Ballard is home to the most awarded brewery in the whole state of Washington, alongside amazing restaurants and seafood spots. Residents enjoy community-oriented activities like farmers' markets, craft breweries, coffee shops, and indie stores. This neighborhood is self-contained and has everything you need without jumping in a car to get it, as they are all within walking distance of the residential areas.
(*Bungalow)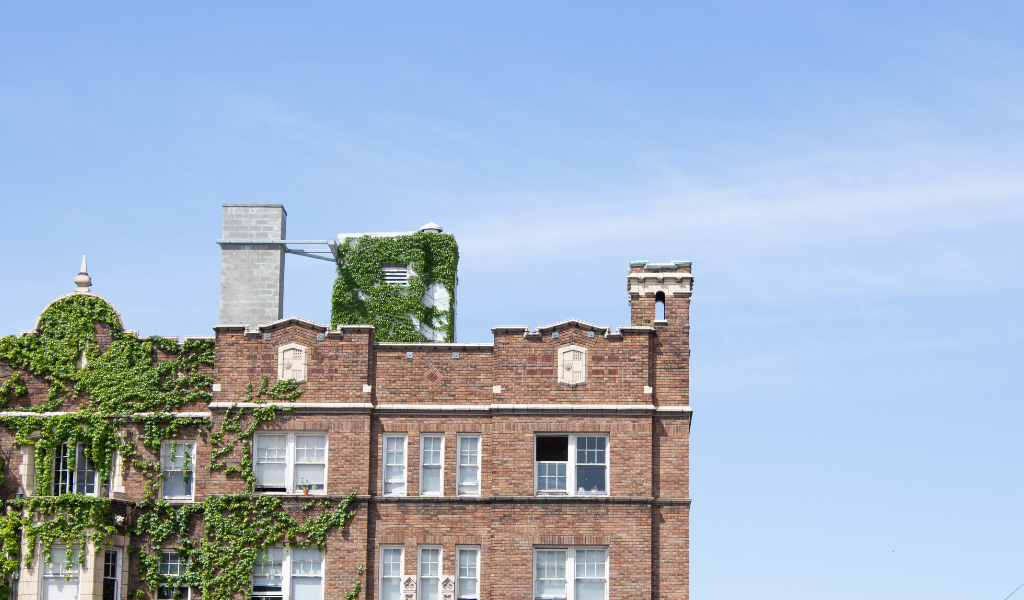 Population: 32,270
Capitol Hill is one of the best neighborhoods to live in Seattle, with a dominating counterculture, eccentric influences, and the most magical nightlife alongside a colorful and inclusive neighborhood. Capitol Hill is one of the largest and most densely populated residential neighborhoods in Seattle, with a varied combination of residents you might not find elsewhere. The neighborhood is home to artists, musicians, and Seattle residents searching for a unique experience right in the center. Residents here embrace the unique culture and are always ready for something new since the neighborhood is environmentally friendly. Packed with locally-owned cafés, restaurants, and independent stores, Capitol Hill is the perfect example of a trendy and hipster neighborhood where hard work is still taking place.
(*Point2 & Bungalow)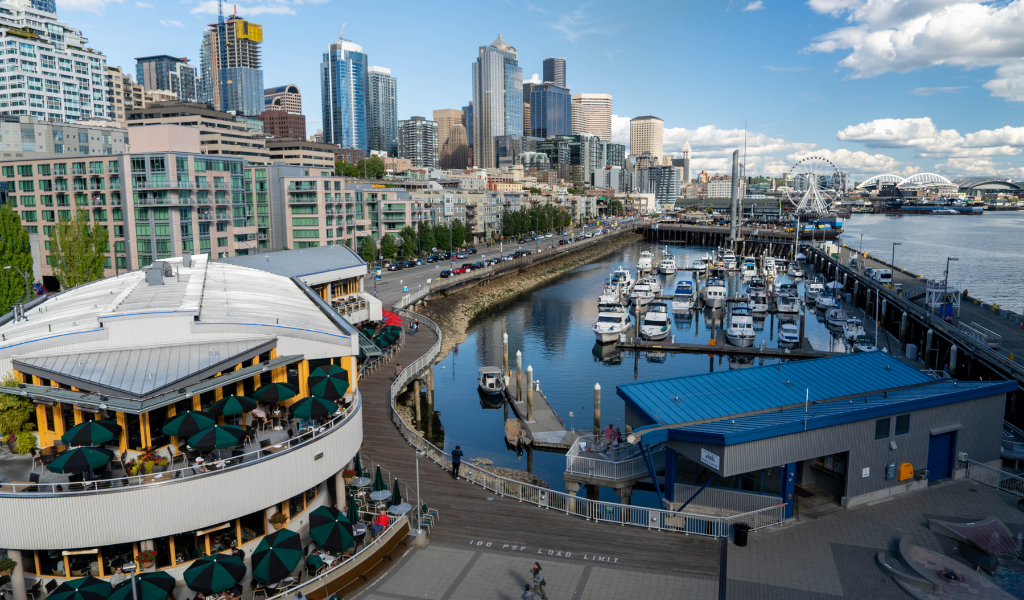 Best for transport & walkability
Population: 11,979
This downtown waterfront neighborhood is one of the most trendy and desirable locations for new residents to call home in the Seattle area. Ballard is one of Seattle's neighborhoods described as a world on its own. This neighborhood is ranked as one of the best and most youthful neighborhoods in Seattle, with an exciting mix of people. Belltown is famous for its boutiques, art galleries, restaurants, nightclubs, trendy shops, eateries, cafes, and bars. This neighborhood is walkable as everything its residents need is within a short distance and very accessible. Belltown is not only a paradise for those who prefer to travel by foot, but it has some of the best public transportation and bike path options in Seattle.
(*Point2)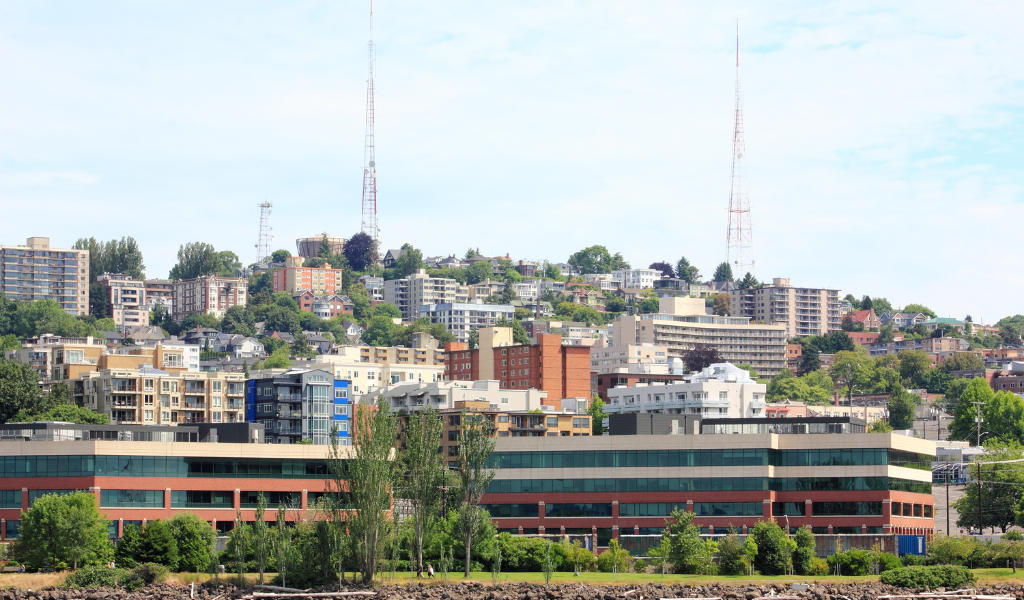 Best for high-tech workers
Population: 10,765
Lower Queen Anne is one of the best neighborhoods in Seattle, located on a giant hill, giving its residents amazing views from their homes. This neighborhood is a hotspot because of its food scene, and it is a highly sought-after place to live for families and young adults. Lower Queen Anne is not just home to various eating and drinking options but also home to numerous high-tech companies. Residents in Lower Queen Anne enjoy the feel of an established city as this neighborhood is filled with many bars, restaurants, coffee shops, and parks. Undoubtedly, Lower Queen Anne is a prime place to call home as its centrality and a degree of commercial resilience display a unique mix of work-life balance. 
(*Niche)
Lower Queen Anne, Seattle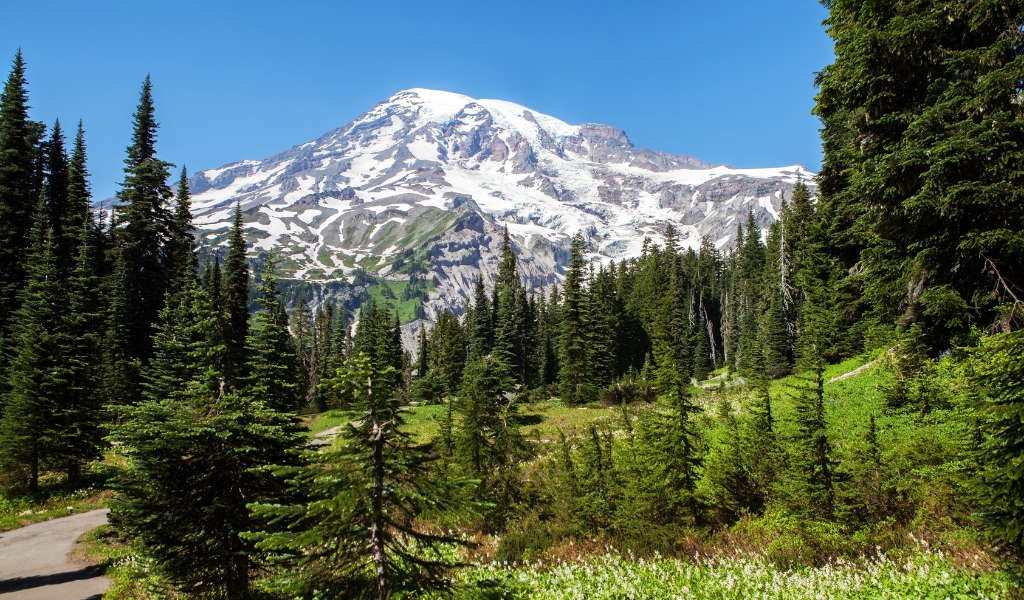 Best for the outdoors/nature lovers 
Population: 10,294
Madrona is one of the best places to live in Seattle, on the shore of Lake Washington, giving its residents various incredible views of the lake or Mount Rainier in the distance. This neighborhood is scenic, with lovely outdoor spaces to enjoy, including Madrona Park and Madrona Beach. Madrona is home to business hubs, top-rated schools, and everything you might need at your fingertips. One of the exciting things about Madrona is how close "city" amenities are to nature. Additionally, residents enjoy an urban-suburban mixed feel, and most residents own their homes. Generally, Madrona sums up what living in Seattle is all about: great location, surrounded by nature, and tidy craftsman homes filling up the streets. 
(*Bungalow)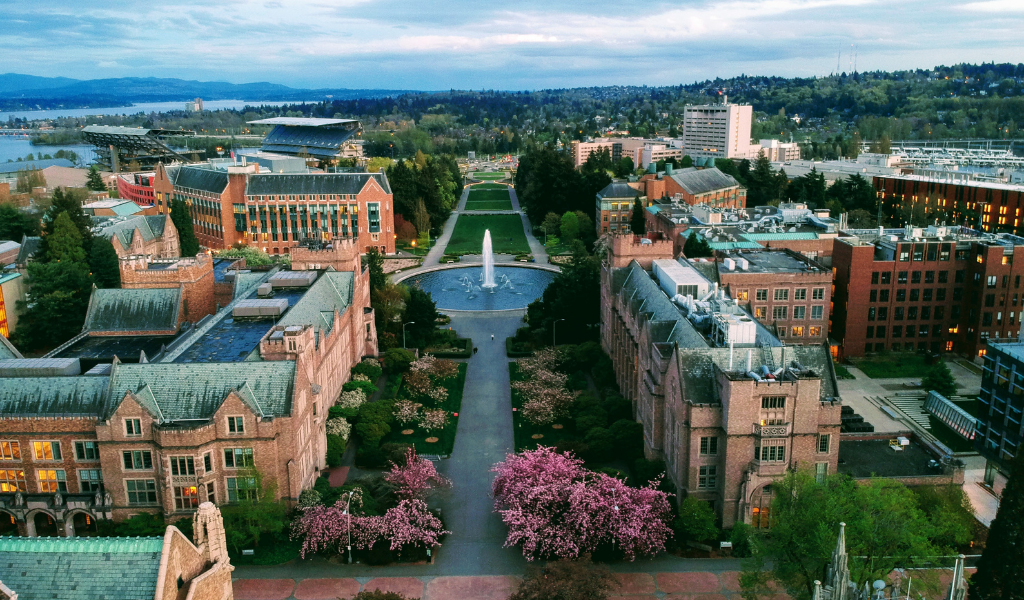 Population: 19,006
Ravenna is a quiet neighborhood in northeast Seattle and one of Seattle's most desirable neighborhoods. This area is filled with cozy tudors and bungalows with good schools, beautiful parks, and athletic fields, making it one of the best neighborhoods to live in Seattle. The streets are quiet and tree-lined, making this a dreamy little pocket of Seattle living. This neighborhood has also earned itself a reputation as a beautiful community to call home. Most of its residents are young families, students, and professors from the University of Washington. Unlike other neighborhoods in Seattle, Ravenna has a limited number of restaurants and specialty shops within walking distance. Additionally, a few parks and playgrounds in Ravenna provide excellent recreational facilities for kids and adults. 
(*Niche)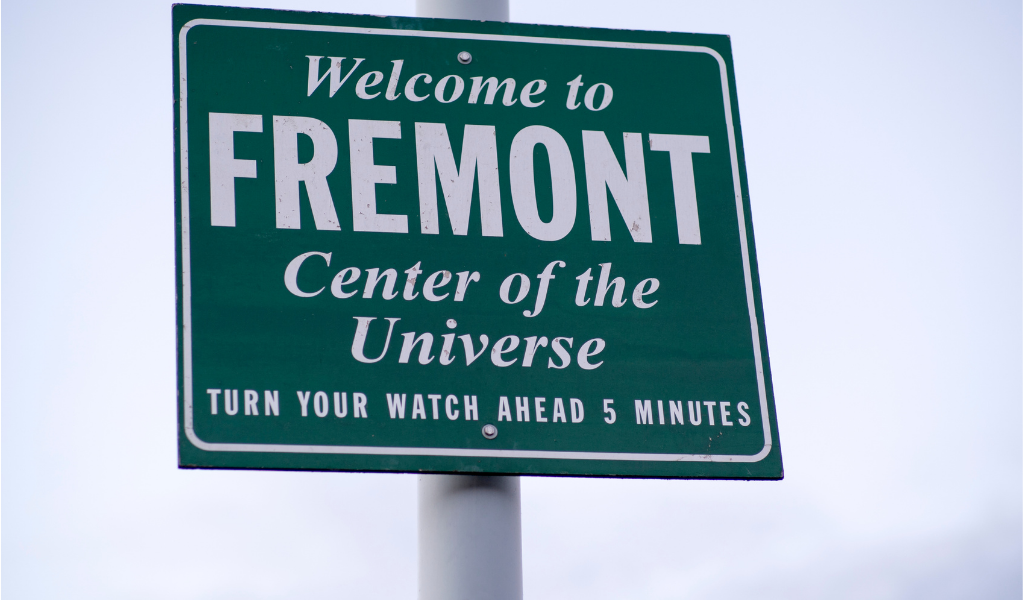 Best for proximity to downtown
Population: 10,478
Fremont is one of the best places to call home in Seattle; it is located just north of downtown in the city's center. This neighborhood offers a bohemian vibe with indie shops, hip bars, and quirky outdoor sculptures for arty residents and tech workers. Fremont is a neighborhood with a perfect space for those that love funky art with outdoor pursuits, proximity to the water, foodie delights, unique shopping, exciting architecture, and a bit of quirk. Fremont offers its citizens bohemian vibes with a broad offering of things to do that will make boredom a thing of the past. This neighborhood is small enough to explore on foot but has a lot packed into that small space, such as larger-than-life art and fantastic sculpture.
(*Point2 & Bungalow) 
8. The International District (ID)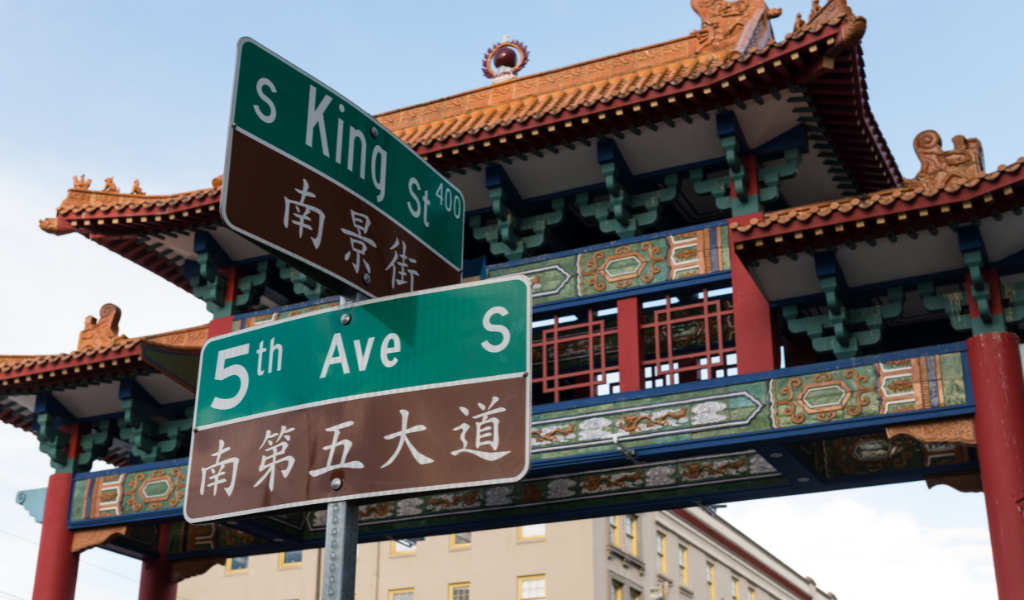 Best for cultural diversity
Population: 7,324
The international District is ranked as one of the best neighborhoods in Seattle due to its culture and cuisine. Previously known as Seattle's Chinatown, the International District is still the heart of the city's Asian American culture and cuisine. Residents in the International District enjoy a wide range of cuisines from Chinese dishes to Vietnamese, Japanese, Malay, Filipino, and Cambodian stores and restaurants. The International District is unarguably one of the best neighborhoods because it has more attractions than its residents can handle, alongside amazing culture and diversity. This famous cultural hub has many attractions such as an Asian grocery store, food court, bookstore, and restaurants for its residents to enjoy.
(*Niche)
The International District (ID), Seattle
Seattle is a fantastic place to live in with excellent neighborhoods, good education, diverse culture, and a wide range of residents. Each of these neighborhoods has its unique distinguishing features. These neighborhoods are filled with coffee shops and some of the best nature and outdoor activities at your doorstep. Therefore, whether you want to experience a different lifestyle than in a typical US city, a progressive city focused on sustainability, or you just want to reside close to a natural friendly environment, this list will aid you in making the best choice.
Are you moving soon? Find out the best Seattle movers!
Share this article on social media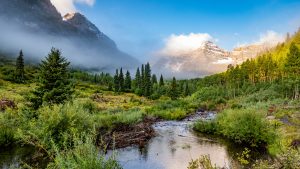 Moving States
Moving to Colorado From Texas: Everything You Need to Know If you're planning a move to Colorado from Texas, there's a lot that needs to be done. From hiring professional movers to changing your address, the
Read more »
Check out MovingWaldo's free moving platform and find everything you need for your move. No sign up required!