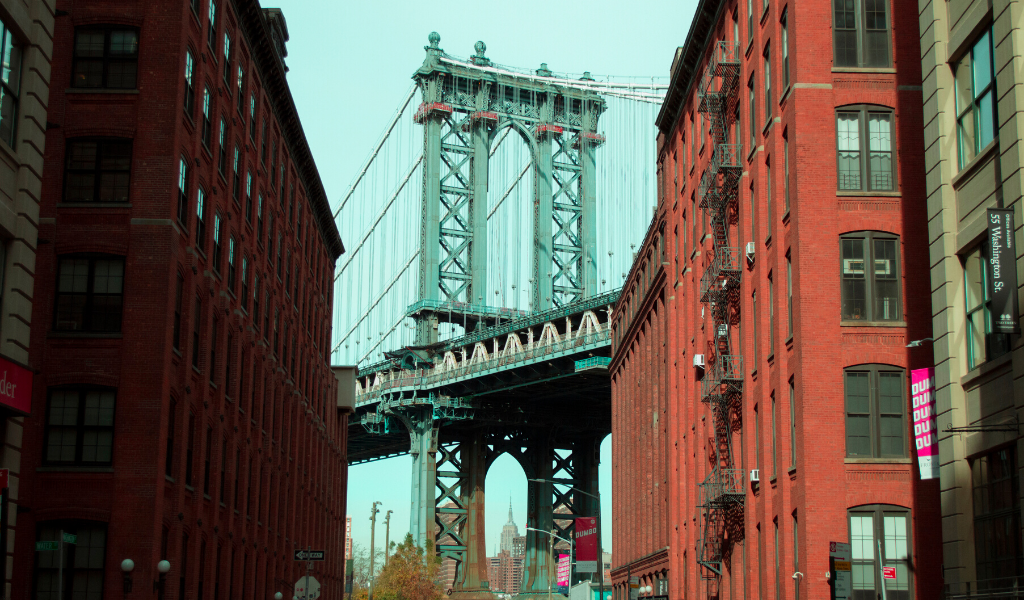 The 8 Best Neighborhoods in Brooklyn in 2022
Moving to a new location can be grueling, spending hours of research, sifting through hundreds of listings, contacting different agents, and figuring out your budget. Brooklyn is arguably the most desirable and oldest outer-borough area to live in New York State, with historic neighborhoods, creative home styles, and diverse culture and architecture. Finding the best neighborhoods in Brooklyn can be challenging, especially considering that it is in the heart of the world's business and entertainment scenes. There are many neighborhoods to consider when looking for a place to live in Brooklyn. To help you find the perfect area, here are the top 8 neighborhoods in Brooklyn.
With many neighborhoods across Brooklyn, the city has something for everyone. Whether you're a young professional, a student or a retiree, our list of the 8 best neighborhoods in Brooklyn will help you make a decision. We've built our ranking of the best neighborhoods based on a study from Niche.com, who considered the following criteria: education, affordability, public transit, and safety. We've also taken into account the population and neighborhood vibe.
MovingWaldo's list of the 8 best neighborhoods in Brooklyn - 2022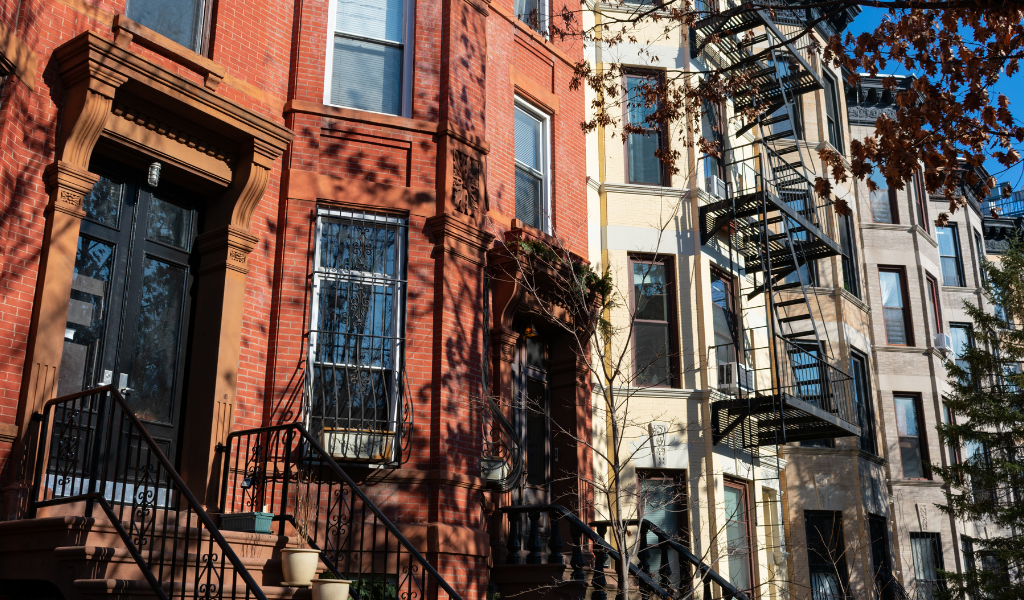 Population: 22,751
Despite being one of the smallest Brooklyn neighborhoods in size, Prospect Heights has become one of the best neighborhoods to live in Brooklyn. Prospect Heights is a regal neighborhood with elegant brownstones and leafy streets, giving a family-oriented feeling. The neighborhood offers the perfect array of housing options alongside historic townhouses, quaint co-ops, and new luxury condos for its residents. Residents in Prospect Heights enjoy access to a "starchitect"-designed tower, new restaurants, and bars, making this neighborhood increasingly attractive to young professionals. Crime rates in Prospect Heights are extremely low. There is also convenient access to public transportation, making it a wonderful place to live. In Prospect Heights, you'll find lots of walking and running paths, a fishing lake, athletic fields, playgrounds, and a green market.
(*Good Migrations & Point2Homes)
Prospect Heights, Brooklyn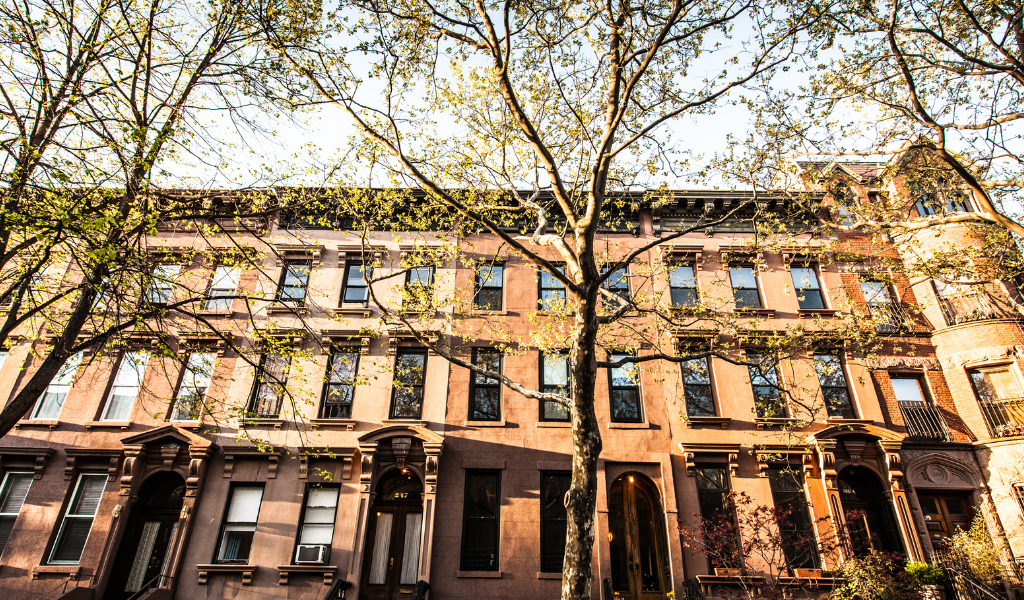 Population: 37,796
Carroll Gardens, situated in a leafy enclave of southern Brooklyn, is ranked as one of the best places to live in Brooklyn. Carroll Gardens, known as "Little Paris" or "Little France," has long been one of the best places for affluent families seeking a safe and quiet environment with a distinctly European ambiance. The neighborhood is a quaint residential neighborhood that offers its family-oriented residents an abundance of artisanal shops, boutiques, and restaurants. The village-like atmosphere has a wide range of shops and restaurants, from French bistros and patisseries to Italian groceries and gourmet food emporiums. The residents in this neighborhood are predominantly upper-middle class consisting of business professionals and elderly residents who have lived in the neighborhood for a long time.
(*Christie's International Real Estate & Point2Homes)
Carroll Gardens, Brooklyn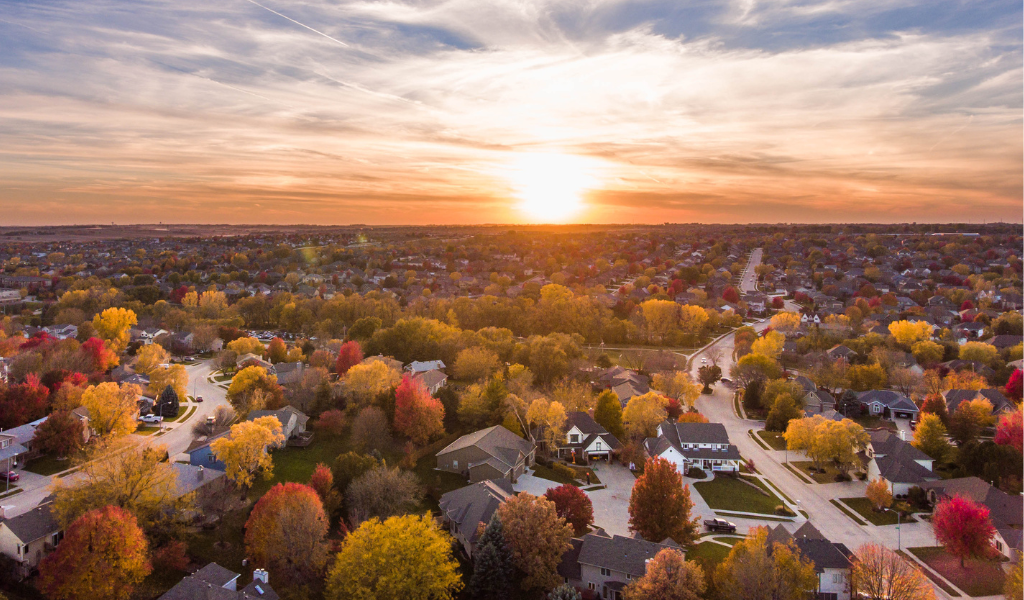 Population: 36,710
Greenpoint might not be the most accessible section of town to get to, however, it has earned a name for itself as one of the best places to live in Brooklyn. Some consider this quiet, tree-lined, vibrant neighborhood an upscale, hipster neighborhood with high-end boutiques. Greenpoint, just like other neighborhoods in Brooklyn, used to be farmland, where some of the streets take their names from past farmers. Greenpoint is home to some of the best Polish restaurants in New York City, and its public schools are some of the highest-rated in Brooklyn. Most of its residents are families choosing to settle down and raise their kids alongside many singles. Greenpoint is the best neighborhood to meet and talk to young, like-minded people.
(*Property Nest & Point2Homes)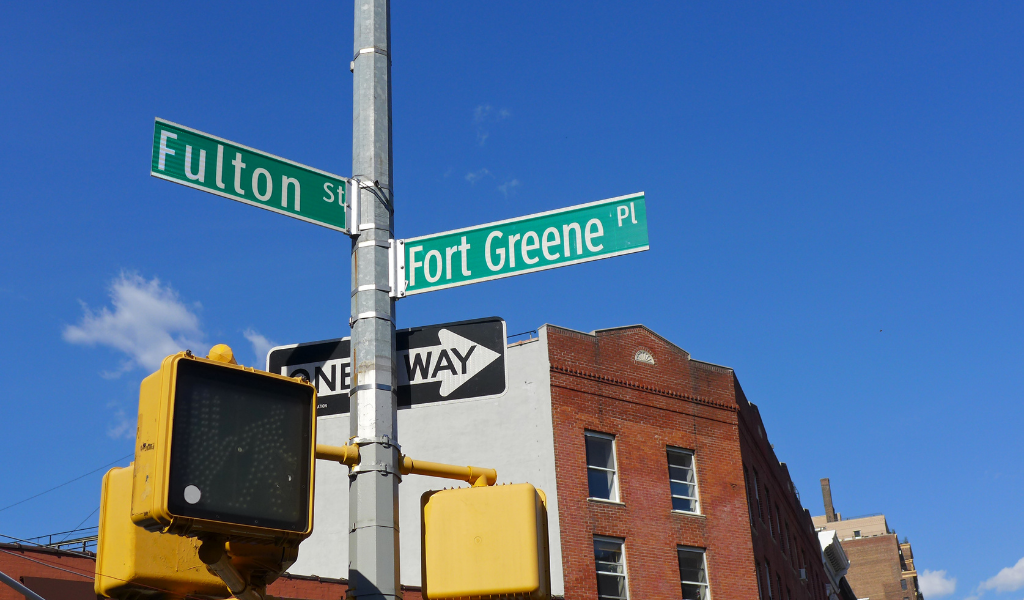 Population: 28,582
This vibrant, thriving, accessible, and diverse neighborhood, which is about 15 minutes from the city, is one of the best neighborhoods to live in Brooklyn. Fort Greene is a tight-knit diverse community famous for its vast cultural history and significance. The neighborhood is home to major art institutions, bustling flea markets, renowned vast cultural institutions, and a thriving entertainment scene. Culture plays a huge role in Fort Green. However, the neighborhood creates a balance between these vast cultural institutions that make the neighborhood perfect for living. Fort Greene offers residents delightful cafes and eateries of many cuisines alongside local bars and restaurants. Residents enjoy fantastic access to public transportation, the subway, and the rest of New York City.
(*Point2Homes)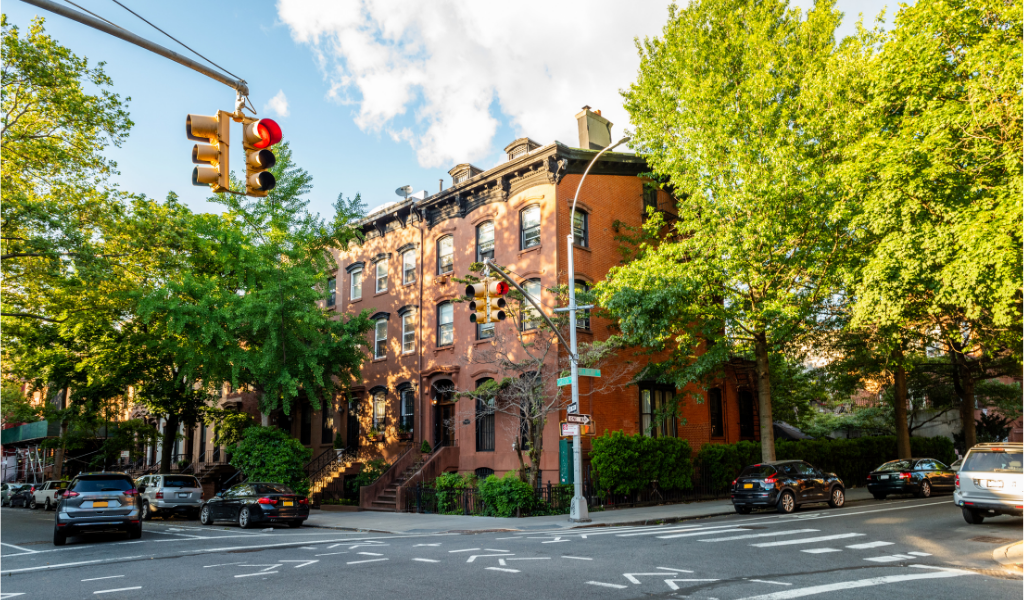 Best for architecture lovers & diversity
Population: 32,466
The young upscale Clinton Hill, nestled between Downtown Brooklyn to the west and Bed Study to the east, is one of the top-ranked best neighborhoods in Brooklyn. This neighborhood has charmful attraction sites, and most people like it for its architectural variety. Over the years, Clinton Hill has become a popular neighborhood for millennial professionals. Hence, most residents are young professionals and young families who want convenient city access, a relaxed but lively culture, and a vibrant food scene. The neighborhood's multicultural demographics contribute to its dynamic culture and food scene that is diverse and exciting. Clinton Hill is home to great restaurants (you will find different varieties of food), bars for wines, cafes, and coffee houses, among others. 
(*Apartment Guide & Niche)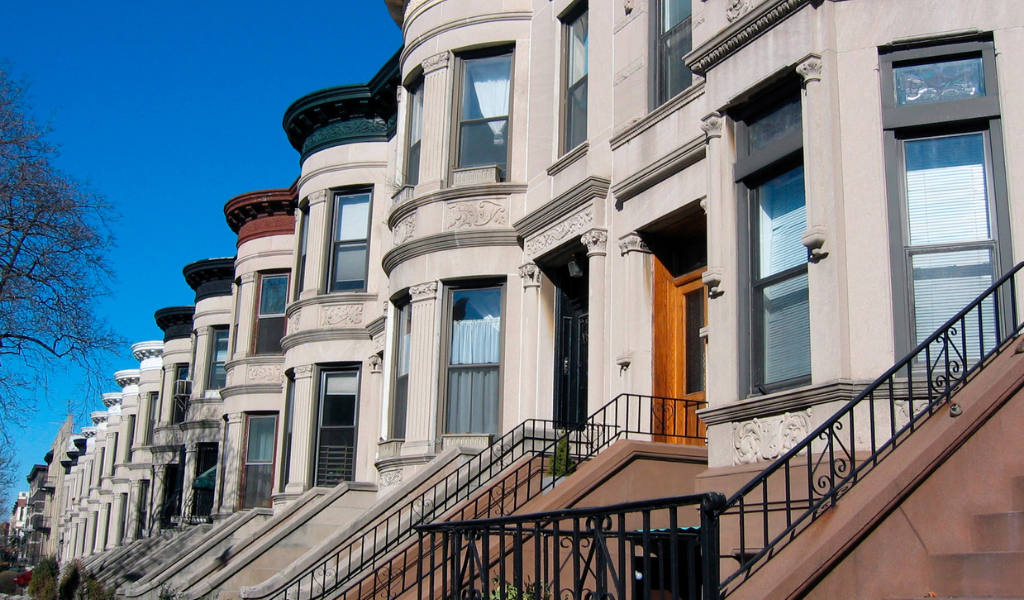 Best for families with young children
Population: 39,123
Coined as one of the best neighborhoods in Brooklyn, Park Slope sits on the northwestern edge of Prospect Park. Filled with idyllic, tree-lined streets with picturesque, historical brownstones housing and an open-minded community of young professionals and local families, Park Slope is indeed one of the best neighborhoods in Brooklyn. This neighborhood is home to amazing gardens, international cuisine restaurants, townhouses, and Victorian mansions built in the 1880s. Park Slope Brooklyn is a well-rounded neighborhood with excellent public and private schools, making it a lively family setting. It's home to all the different categories of residents ranging from families to people with corporate careers, musicians, tech workers, artists, and many other professions.
(*Bungalow & Point2Homes)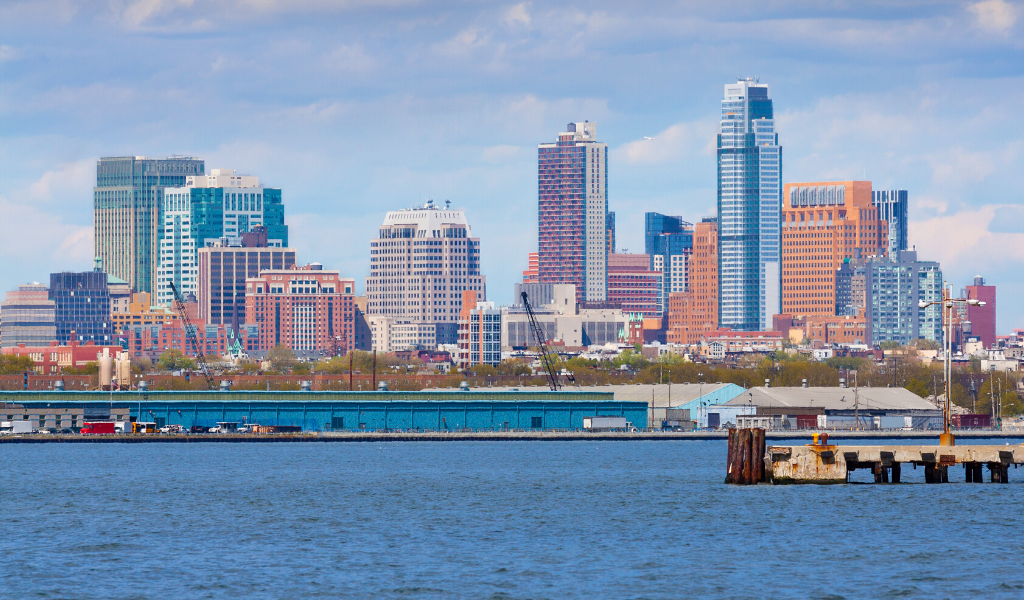 Best for young professionals
Population: 64,798
Conveniently located just to the west of Brooklyn Heights across from Cadman Plaza Park, this fast-growing neighborhood is one of the best places to live in Brooklyn. Downtown Brooklyn is a commercial, cultural, educational, and residential destination. This neighborhood is also home to New York City's largest financial district outside Manhattan. The neighborhood boasts world-class art, rich architecture, cultural organizations, 11 higher education institutions, outstanding entertainment, recreation, and nightlife. Residents enjoy vast dining and shopping options, with various events such as pop and classical music concerts, opera, musical theater, art exhibitions, and cinema. Downtown Brooklyn is an educational hub and a Central Business District with financial towers and office buildings.
(*Apartment Guide & Point2Homes)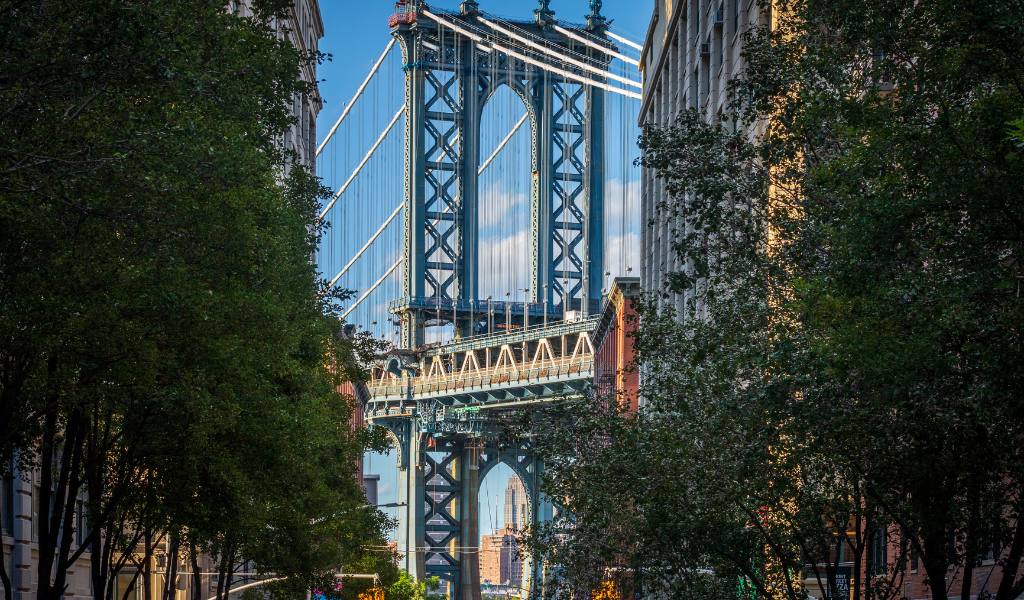 Best for entrepreneurs and tech workers
Population: 5,106
Dumbo, otherwise known as Brooklyn Heights, is an acronym for Down Under the Manhattan Bridge Overpass. This picturesque neighborhood filled with cobblestone streets, brick row houses, and a charming environment makes Dumbo arguably one of the best neighborhoods, thanks to sweeping views of the Manhattan skyline. Dumbo is also home to nearly 25% of New York City's technology firms and has the highest concentration of tech start-ups in one neighborhood. Hence, most of its residents are entrepreneurs and tech workers residing in Dumbo to find opportunities to flex their creative marketing knowledge at the digital consultancy. In Dumbo, there is a confluence of luxury living, arts, business, and leisure.
(*Bungalow & Niche)
There are dozens of neighborhoods in Brooklyn, and they are pretty comfortable to reside in for young professionals and families. Amazingly, these neighborhoods offer a little bit of everything when it comes to dining, education, public transportation, and nightlife. There's something for everyone, whether you're looking for great nightlife or a quieter residential area. Finding the safest neighborhood in Brooklyn might seem like a daunting task. However, with this list, there is no reason for you not to find the perfect neighborhood for yourself and your family!
Are you moving soon? Find out the best Brooklyn movers!
Share this article on social media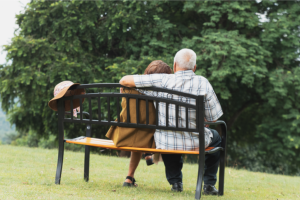 Moving States
Top 10 Best States to Retire in the US Moving to a new location plays a significant role in a happy and fulfilling life because it affects your finances, social life, health, and overall quality of
Read more »
Check out MovingWaldo's free moving platform and find everything you need for your move. No sign up required!