Safest Cities in Texas with the Best Quality of Life - 2022
People are attracted to Texas for many reasons, such as a vibrant job market, moderate cost of living, and affordable housing. Texas is also popular because of its country vibes, low taxes, and warm weather. Safety is another big reason people consider moving to Texas. Texas recently registered 415 violent crimes and 2363 property crimes reported per 100,000 people. If you'd love to move to Texas and are looking for a state that offers a high level of security and safety, here are the Top 10 safest cities in Texas with the best quality of life.
We based our ranking on the 3 following criteria: the violent-crime rate, the property crime rate, and the total crime rate (the sum of both property and violent crime rates). Statistics come from the FBI Uniform Crime Reporting (UCR) Program. According to the Federal Bureau of Investigation (FBI), The UCR Program "includes data from more than 18,000 city, university and college, county, state, tribal, and federal law enforcement agencies. Agencies participate voluntarily and submit their crime data either through a state UCR program or directly to the FBI's UCR Program".
We've used these data to rank the 10 safest cities in Texas while also considering their quality of life. To support our ranking, we thought it would be relevant to compare the statistics of the cities concerned with the rates of the state of Texas.
(*FBI & National Incident-Based Reporting System)
Top 10 safest places to live in Texas
Horizon City is one of the top-ranked cities in Texas. Horizon city offers a rural feeling to its residents, with most residents being homeowners. Horizon City is a centralized city offering its residents access to nearby parks, playgrounds, daycare centers, dining, coffee shops, and highly rated preschools. Residents can enjoy a nice picnic under the shade in the summer months or walk along the trail for a weekend activity with the kids. Horizon City registers a violent crime rate of 0.35 per 1000 people, which means it is 91% safer than the Texas average.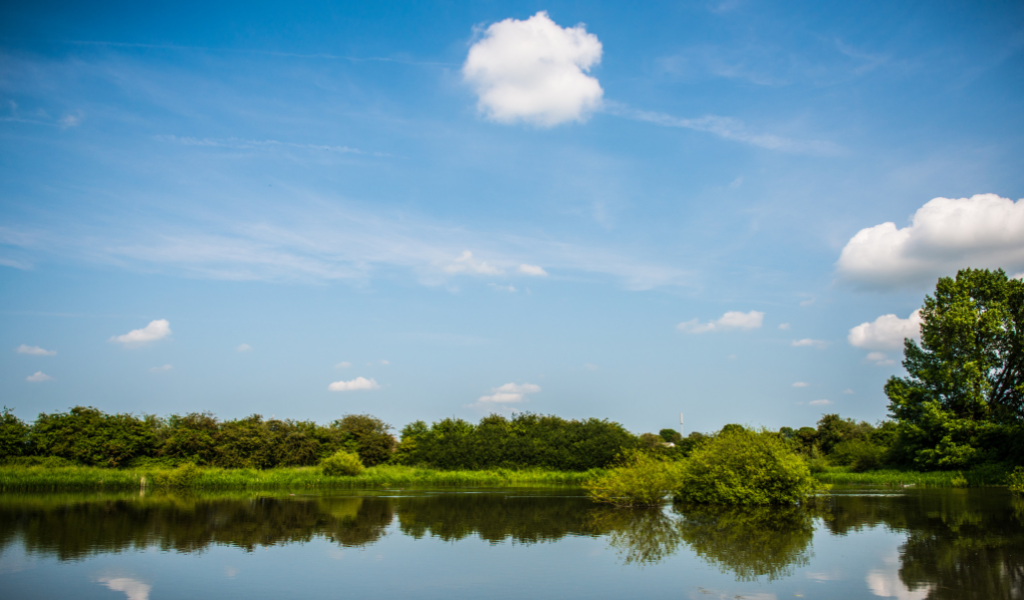 One of the safest states in the USA
One of the safest cities to live in Texas is Fulshear. With a violent crime rate of 0 per 1000 people, Fulshear is 100% safer than most states as it barely records any violent crime. The city is home to different parks alongside miles of hike and bike trails for residents to walk their dogs, fly kites, enjoy picnics, or simply relax. More amenities include the Adventure Island Water Park and spacious fitness centers.
Access to various free indoor and outdoor facilities
The next City to make the list of safest cities in Texas is Colleyville, located in northeast Tarrant County. Colleyville city continues its legacy of safety by placing in state and national rankings based on the city's safety. Colleyville crime rates are much lower than in the other dense urban areas, statewide and nationally. With a violent crime rate of 0.18 per 1000 people, which is 94% safer than Texas's average violent crime rate. Various parks and facilities, public libraries, and restaurants are accessible to its residents.
Memorial Villages is a dense urban cluster of six independent cities (Spring Valley, Hillshire, Hedwig, Bunker Hill, Hunters Creek, and Piney Point). In some cases, memorial Villages can be considered the safest community in Texas due to their structure and total population. Residents in the Memorial Villages still enjoy its small, forested areas and take advantage of the high-end shops and critics-pick restaurants surrounding the neighborhood. Memorial Villages is also known to be safe and registers a violent crime rate 84% less than the Texas average.
Fairview is a calm and quiet city located in central Collin County, approximately 32 miles north of downtown Dallas. In Fairview, the total crime rate is 75% lower than the Texas average. Fairview is an eclectic mixed city with high-end boutiques, fantastic coffee shops, gourmet restaurants, and upscale furniture stores. This city is an ideal spot for young urbanites, as they get to have a world of culture and shopping at their fingertips, allowing residents to enjoy all that living in a world-class city has to offer.
One of the safest cities in Texas is Elgin city with a crime rate that is noticeably lower than the average. With an overall crime rate of 10.02 per 1000 people, Elgin is 63% safer than most cities across America. Recreation is at its peak in this city as residents explore several parks and playgrounds in Elgin. Elgin provides its residents with the urban feeling with lots of places nearby like stores, restaurants, coffee shops, schools, and more.
Job opportunities in insurance, finance and healthcare
The last city to make our list of safest cities in Texas is McKinney. McKinney offers a dense suburban experience to its residents, with many residents owning their own homes. McKinney has a diverse economy with a thriving tech scene and a long history of manufacturing. It also offers excellent job prospects in insurance, finance, and healthcare. McKinney is also known to be very safe and registers a violent crime rate that is 65% less than Texas' average. Its violent property crime is also 52% below the state's average.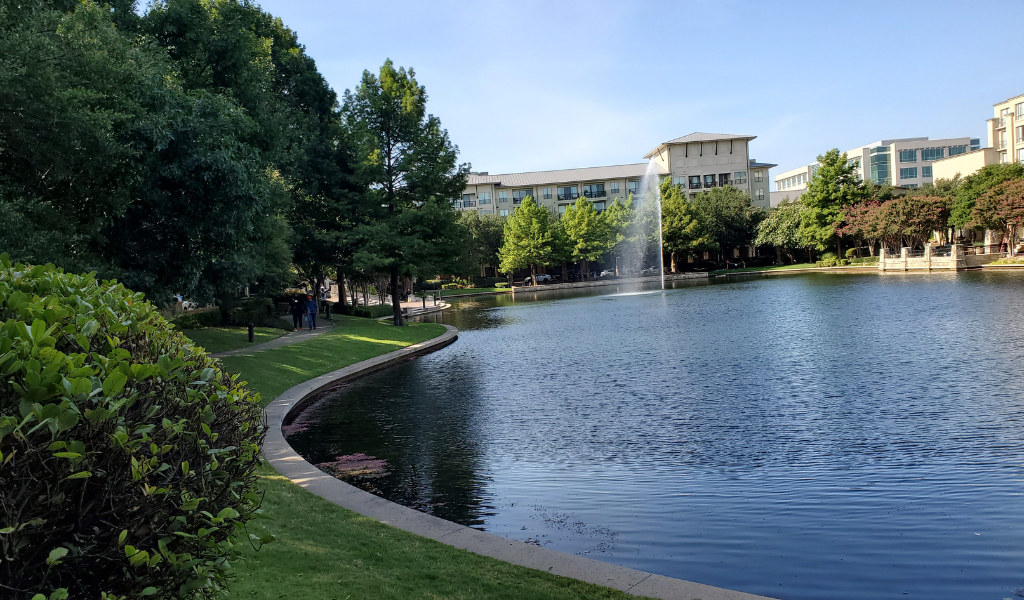 Texas has many of the safest cities to live in the US. Frisco is one of them and has a violent crime rate of 0.8, which means it is 81% safer than the Texas average. Its total crime rate is also twice as low as Texas' average rate. "Everything is bigger in Texas" holds true in Frisco. The city is home to around 80 different parks stretching over 1,300 acres. Frisco is also big in sports and fitness, with world-class courts and stadiums for golf, baseball, and football.
Sugar Land is a dense urban mid-sized city in Fort Bend County. Sugar Land's crime rates are much lower than in the other dense urban areas, statewide and nationally. With a violent crime rate of 0.57 cases per 1000 people, Sugar Land is 86% safer than most of the states, securing its place on our list of safest cities in Texas, as well as in the USA. Besides the low level of crime, Sugar Land offers a lower cost of living than the national average and most cities in Texas. Recreation is also a strong selling point for this city. There is always a new restaurant to explore and a vibrant nightlife to be a part of.
Pearland is one of the fastest-growing cities in Texas. The city also ranks as one of the safest places to live in Texas, with a violent crime rate of 0.89 per 1000 people. This means it is 79% safer than the average city in Texas. Pearland is a short distance away from Texas' capital, Houston. You can get to Houston from Pearland in around 23 minutes when driving nonstop. For this reason, many people prefer to live in Pearland and visit Houston for different cultural and social amenities.
There we have it, the Top 10 safest cities in Texas. While some cities rank high in crime rates and some have varying levels of safety, this list provides you with the safest options if you are looking for a new city in Texas to move to. Before moving, consider your preferences and ensure they align with your choice before moving. Another thing to consider is affordability. Ensure you check out some of the cheapest places to live in Texas when deciding.
Share this article on social media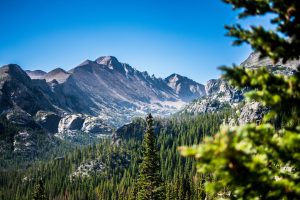 Moving States
Moving From California to Colorado: Everything You Need to Know Colorado has become one of the most desirable places to reside for many Californians. The beautiful views of Colorado's state and hospitable culture have tempted many
Read more »
Check out MovingWaldo's free moving platform and find everything you need for your move. No sign up required!