Moving From New York to California: Everything You Need to Know
Moving from New York to California can be quite a unique experience. New York has cold weather during winter whereas California has warm weather year-round. New York is known for its vibrant city life in the Big Apple, but it doesn't have 
those picturesque nature views that California has to offer. If you're thinking about moving to California from New York, there's a lot you need to know. Keep reading to find out.
Get Ready for Your Move to California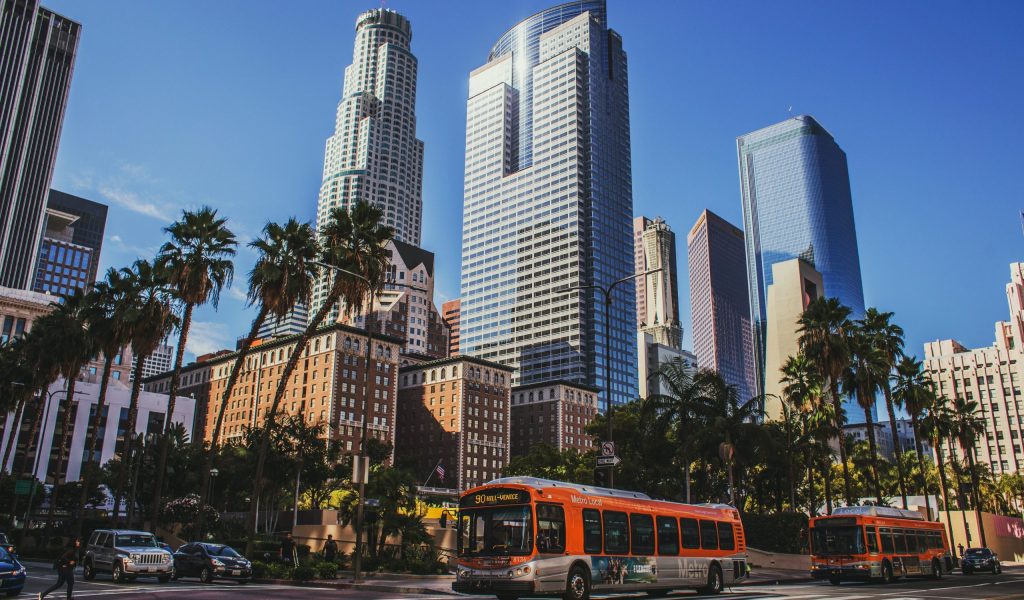 When you are moving, it's important you take care of your paperwork and complete some administrative tasks.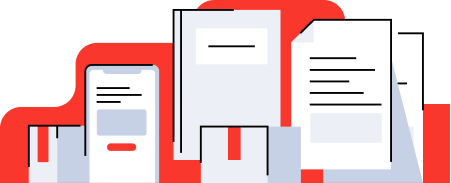 How Do I Change My Address With the DMV in California?
It's important to notify the California DMV of your change of address so that you can legally drive a vehicle in California. When moving to California from New York, you'll get 10 days to apply for a new driver's license and to register your vehicle.
For more information, check out our article on how to notify the California DMV of an address change. 
Home Services in California
Electricity, Water, and Gas in California
Due to the large population, California imports a part of its electricity, making it a bit more expensive than other states. Electricity providers will vary depending on what county you live in California. You can find the electricity providers in your county on the California Public Utilities Commission's website. Water will need to be set up at least a day before you arrive so make sure you contact the water company in your county at least a few days before you move. Water companies by county can be found on the California Water Association's website. To set up gas in California, start by applying on the SoCalGas website. 
Internet and Cell Phone in California
California has high-quality internet at reasonable prices and high speeds. You may need satellite internet if you live further away from the main cities. To save money on the internet and your cell phone plan, it's a great idea to bundle your internet service with your cell phone provider. The best internet providers in California will have bundling options, various speeds, and multiple package options at reasonable prices. 
Car Insurance in California vs New York
The average annual car insurance cost in California is $1700 per year whereas the average cost in New York is $2200. Car insurance in New York is expensive due to the high fraud rates, high risk of theft rates, the fact that it's a no-fault state and because of the highly dense population. 
Source: The Zebra
Health Insurance in California
Property Insurance for Forest Fires in California
Home insurance is not mandatory in California. However, if your property is mortgaged with a lender, the lending company may contractually obligate you to purchase insurance to safeguard the amount outstanding on the loan. With the weather constantly warming up, California is prone to forest fires. Along with forest fires, earthquakes are quite common too. Getting insurance to protect you from spending on the damages caused by these natural disasters is a great way to get peace of mind when it comes to your home. 
Don't Forget to Change Your Address Before Moving to California!
It's important to change your address with all the providers listed in our complete change of address checklist to avoid delays in the reception of your benefits and in the set up of your home services. If you're thinking about changing your address with USPS, don't forget that mail forwarding does not actually change your address, it simply redirects mail. Mail forwarding will begin 7-10 business days after you sign up. There are two ways to change your address (set up mail forwarding) with USPS: online and in person.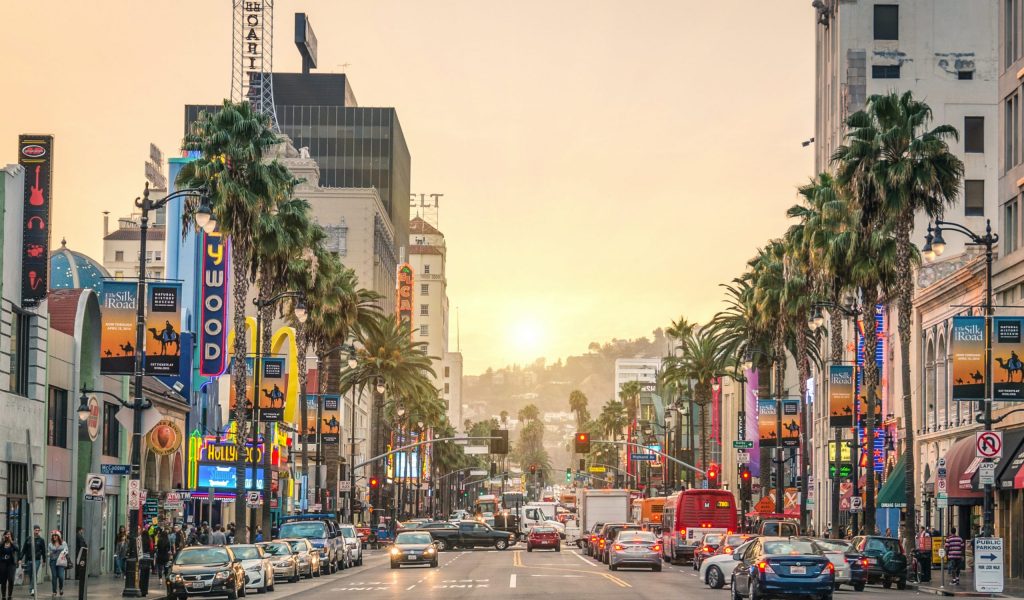 Moving from Ney York to California is quite an important move. Get prepared by planning how you and your belongings will get there.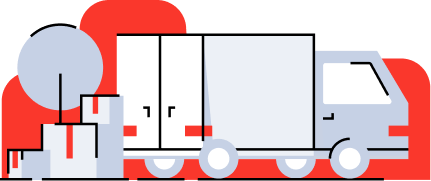 How Far Is California From New York?
There are 2883 miles from New York to California. Driving to California from New York will take you approximately 45 hours and will cost you around $500 in gas. 
When driving from New York to California, you'll pass through a scenic route:
Chicago

where you can walk on the waterfront or check out the Willis Tower Skydeck.

Iowa

where you can camp at the beautiful Lake Okoboji. 

South Dakota

where you can see Mount Rushmore.

Wyoming

where you can visit the Yellowstone National Park. 

Idaho

where you can visit the Twin Falls.

Nevada

where you can take a swim in Lake Tahoe. 
How Long Is a Flight From New York to California?
A flight from New York to California is 6 hours long and will cost you around $150.
If you're taking a flight for your move from New York to California and don't know how to transport your belongings, check out the best long-distance movers to California below.
The Best Long-Distance Movers to California
The best long distance movers to California will have good reviews, insurance, great customer service and a straightforward booking procedure. Here are the 5 best long distance moving companies for your move from New York to California.
Allied Van Lines
Adams Van Lines
North American Van Lines
Atlas Van Lines
American Van Lines 
Ship Your Car From New York to California
Shipping your car from New York to California is an efficient way to save the time and money you would otherwise spend driving it down. The cost to ship your car from New York to California is expected to be around $2200 depending on the size, traffic and time of year.
To ship your car from New York to California, search for the best car shipping company that has excellent reviews, is fully bonded and insured, has great customer service and has many years of experience. Make sure you leave the gas tank ⅓ full and follow all the company's recommendations and regulations.  
While California is for many things, here is what you should prepare yourself to.

Pros and Cons of Living In California Vs New York
Year-round warm weather.

California is a vibrant place where you will never get bored.

You'll find some of the most beautiful beaches in California.

California's beauty attracts people from different parts of the world, leading to a diverse culture.

You can stay healthy and fit in California as it has access to many facilities and recreational spots.
Wildfires are common.

Cost of living is high, especially in and around Los Angeles.

California is known for its bad traffic.

The crime rate is high in California.

California is quite crowded, especially in the big cities. 
While LA and NYC are both trendy bustling cities, they are quite different in terms of population, vibe and weather.
| | |
| --- | --- |
| LA  | NYC  |
| Most people prefer to travel by car rather than use the subway.  | Over half of the NYC population uses the subway.  |
| Summers are dry and winters are wet.  | Summers are hot and humid. Winters are chilly and snowy.  |
| It's more of a place to enjoy outdoor activities like hiking, camping, etc.  | A place for foodies and nightlife lovers.  |
| Slower-paced life | An energetic and diverse lifestyle |
Cost of Living in New York vs California
The average cost of living in Los Angeles, California, for a couple is $4500 per month whereas the average cost in New York City is $5650. 
| | | |
| --- | --- | --- |
| Expense | Los Angeles | New York City |
| Rent – House | $2300 | $3000 |
| Average cost of utilities  | $330 | $450 |
| Groceries | $830 | $800 |
| Entertainment  | $300 | $400 |
| Insurance (home, car, health) | $625 | $600 |
| Other (transportation, material goods) | $170 | $400 |
*Cost of living is not reflective of the entire states, but of their respective major cities. 
Sources: Numbeo 1, Numbeo 2, Insurify, Valuepenguin and Ehealthinsurance1
How Much Is a House in California?
A house in California typically costs around $800 000 in 2021.
Source: CISION
How Much Is Rent in California?
A 2-bedroom apartment in California typically rents for $1500.
Source: RentCafe
What Is the Sales Tax in California vs New York?
How Much Is the Property Tax in California?
The property tax in California averages at 0.73%.
Source: SmartAsset
The Best Places To Live in California
A lot of people dream about moving to California, after all, it's filled with adventure and a lot of opportunities. Some of the best places to live in California include: 
San Francisco

– It has some of the most iconic landmarks and a good cultural scene.

San Jose –

It's a diverse area with high-spirited people.

Sacramento –

Some of the exciting outdoor activities and good housing facilities. 
Best Places To Retire in California
The best places to retire in California include: 
San Diego –

San Diego has a lot of retired communities and a robust healthcare system. 

Redondo Beach –

If you're retired and boating is your passion, Redondo Beach is a great place for you. 

Los Gatos

– It has a warm climate and a lot of activities to choose from. 

Santa Barbara

– A lot of history and cultural scene, as well as retirement communities.

Salinas –

You'll never get bored in Salinas, there are a lot of recreational activities and beaches.
Best School Districts in California
The top 5 school districts in California include: 
Los Gatos-Saratoga Joint Union High School District

 

Palo Alto Unified School District 
Louisville High School
Carmel Unified School District 
San Marino Unified School District
The Weather in California
Most parts of California have weather that varies from dry summers to wet winters. In the coastal areas, the average daily temperature is about 70°F. This could, however, go up, reaching as high as 80°F on some days. In this part of the United States, freezing weather is rarely seen, even in the cold winter season.
Fun Facts About California
There are more people leaving California everyday than there are people moving in.

It is the only state which has hosted both Summer and Winter Olympics. 

There is an avocado festival every year in California
Share this article on social media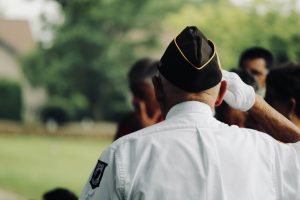 Moving tips
How to Change Your Address with Veteran Affairs (VA) In recent years, more than 18 million veterans aged 65 and older were counted in the US. Veterans receive their benefits through The Department of Veteran Affairs
Read more »