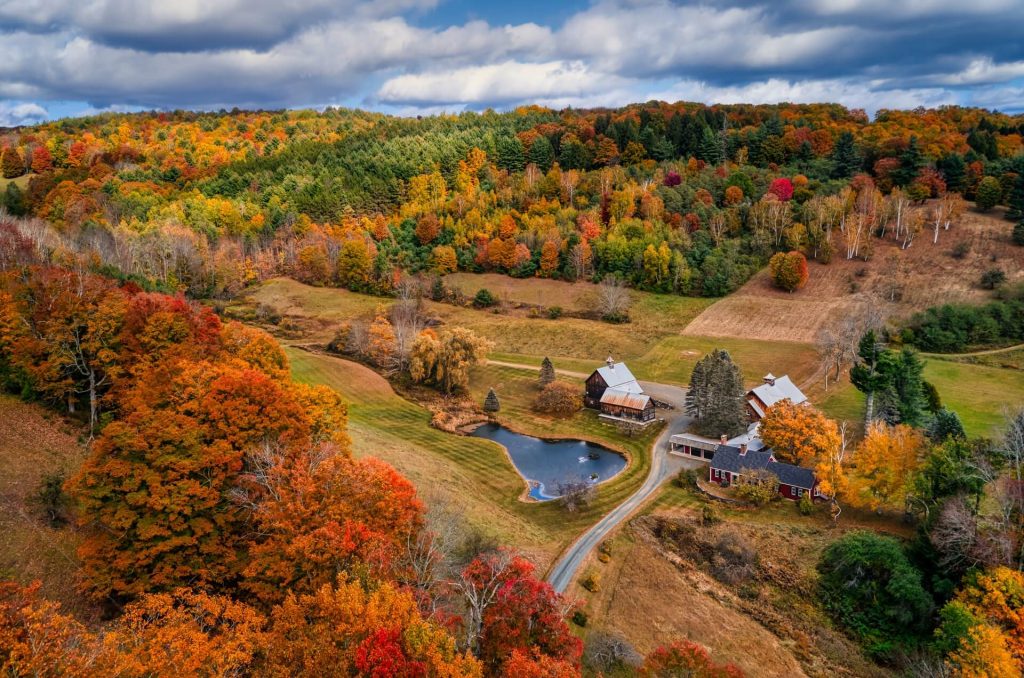 11 Things to Know When Moving to Vermont
Vermont is known for the iconic Ben and Jerry's Factory, delicious cheese, maple syrup, along with its exquisite wineries and breweries. Let's not forget the stunning nature views that Vermont highlights due to its mountains. Before moving to Vermont, there are several things you need to know about and prepare. Here are the 11 things to know when moving to Vermont.
What to Know Before your Move to Vermont
1. Before you Arrive in Vermont
Find a reliable moving company, truck rental or moving container
For your move to Vermont, you will need to hire a reliable moving company or take on the move yourself. To find the best moving company in Vermont, look for helpful reviews, a professional-looking website, and years of experience.
Planning a move to Vermont? Have a look at our selection of the Best Moving Companies in Burlington.
If you are moving to Vermont permanently and you receive a lot of mail (excluding packages), you may want to sign up with USPS's mail forwarding service. Mail forwarding will allow your mail to be redirected to the right address for a given period. The fee for regular mail forwarding is only a little over a dollar for 6 months. If you want to extend the service, you will have to pay around $20 for 6 months more. You can begin your mail forwarding process by signing up on USPS's website or directly at your local Post Office.
Sell or donate goods you won't need in Vermont
Getting rid of items, you don't need will go a long way in making your moving process to Vermont easier. It does snow during winter months so you might not want to donate that big coat you have been storing away. Pick out the items that will not be useful for you in Vermont, then decide if you want to sell them on websites like Craigslist or Facebook MarketPlace or donate them to a non-profit organization.
2. What are the First Steps to Take When Arriving in Vermont?
Along with mail forwarding, you will also have to update your new address with the concerned authorities in Vermont like The DMV and your voter registration. You should also change your address with your employer, bank, doctor, insurer, and service providers so that you can avoid any complications further down the road.
Get driver's license and register your vehicle
When arriving in Vermont, you will have 60 days to get your driver's license. To get your driver's license fill out this application form and bring it with you to your local DMV office. You will have 15 days upon arrival in Vermont to register your vehicle at a Licensed Inspection Station.
Consider getting health insurance
Consider getting home insurance
Home insurance is not mandatory in Vermont. However, if your property is mortgaged with a lender, the lending company may contractually obligate you to purchase insurance to safeguard the amount outstanding on the loan. The state of Vermont is quite prone to storms and floods. Getting insurance to protect you from spending on the damages caused by these natural disasters is a great way to get peace of mind when it comes to your home.
3. Best Places to Live in Vermont
If you are moving to Vermont with your family, you should consider Shelburne because of its low crime rates, good safety score, high quality public schools and family-friendly activities.
As a single person, you should consider moving to Burlington due to the many dating opportunities and exciting nightlife.
If you are moving as a couple, Newport is perfect for you as the cost of living is affordable and the overall quality of life is great.
4. Housing and Renting in Vermont
How to find an apartment in Vermont?
The following websites will help you with your apartment search in Vermont:
How to find a house in Vermont?
The following websites will help you with your house search in Vermont:
5. How to Set Up Utilities in Vermont?
Electricity, water, and gas in Vermont
Electricity bills in Vermont are lower compared to the rest of the US, and not because of the cost but because of the lower usage. People use less electricity in Vermont as the summers are not too warm and winters are not too cold either. To set up electricity, create an online account with Green Mountain Power. For water set up you will need to contact your local municipality or city. For gas set up, click on start service on the VGS website.
Internet and cell phone in Vermont
The cost of the internet and cell phone plans in Vermont is a bit pricier than the rest of the US. The internet and data speeds are fast in cities but slower in off grid areas where satellite internet is needed. To save money on the internet and your cell phone plan, it's a great idea to bundle your internet service with your cell phone provider. The best internet providers in Vermont will have bundling options, various speeds, and multiple package options at reasonable prices.
6. Cost of Living in Vermont
The average cost of living in Burlington, Vermont, per month for a couple is $3475.
Cost of living for a couple in Burlington
| | |
| --- | --- |
| Expense | USD $ |
| Rent – Mortgage | $1300 |
| Utilities (gas, water, electricity, phone, internet) | $275 |
| Groceries | $800 |
| Entertainment  | $250 |
| Insurance  (home, car, health) | $600 |
| Other (transportation, material goods) | $250 |
Source: Bankrate, Numbeo, Insurify, Ehealthinsurance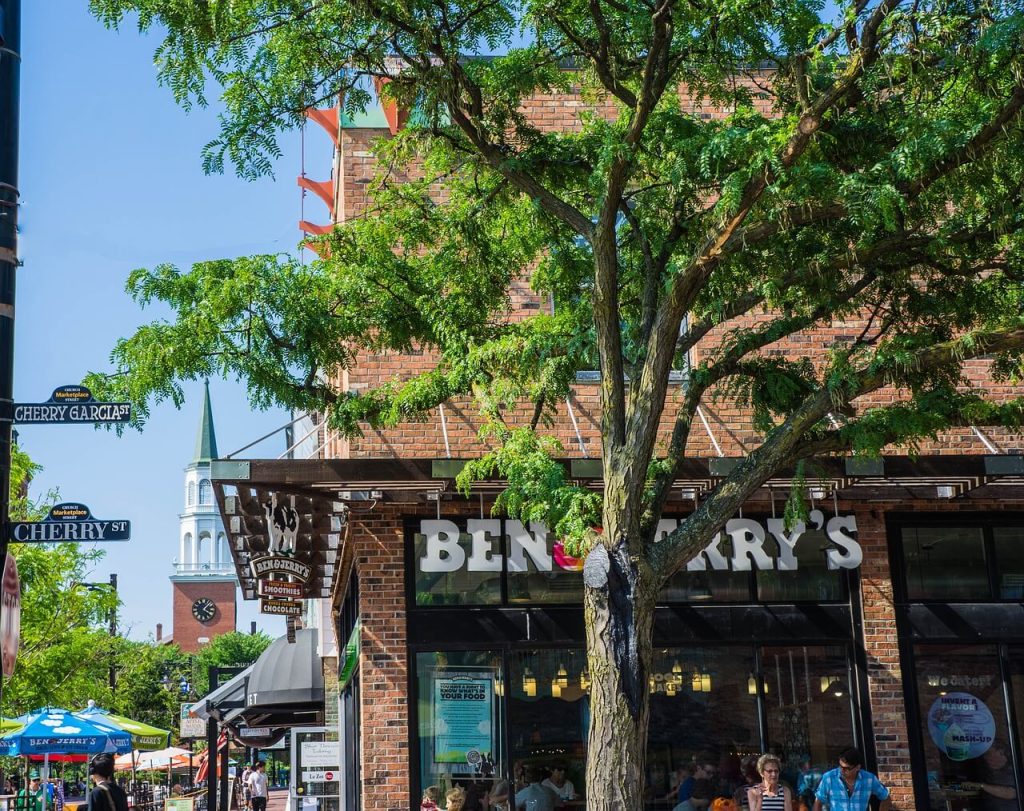 7. What's the Weather like in Vermont?
In the summer, Vermont gets quite humid. Temperatures in the summer months range between 75°F to 82°F. Winter in the state is very snowy and gets chilly. The average temperatures in January can be as low as 2°F. When it snows in Vermont people love to go skiing, skating and sledding.
8. How to Get Around in Vermont?
Most people get around Vermont by car. In cities like Burlington, it is preferable to walk or even ride your bike. In Burlington you can ride the multiple bus lines, some of which are for free. The public transportation system in Burlington is called the Green Mountain Transit (GMT). The best way to get around Vermont remains by car due to the distances between houses and shopping centers.
9. Places to Shop and Eat in Vermont
10. What's There to Do in Vermont?
Vermont is very famous for its magnificent green mountains, adventurous skiing, forested natural beauty, as well as beautiful hiking trails for residents and visitors to enjoy. For fun activities, you can go to Ben & Jerry's Ice Cream Factory in Waterbury, hike to Camel's Hump, Ski at Killington Ski Area, and visit the Sugarbush Resort.