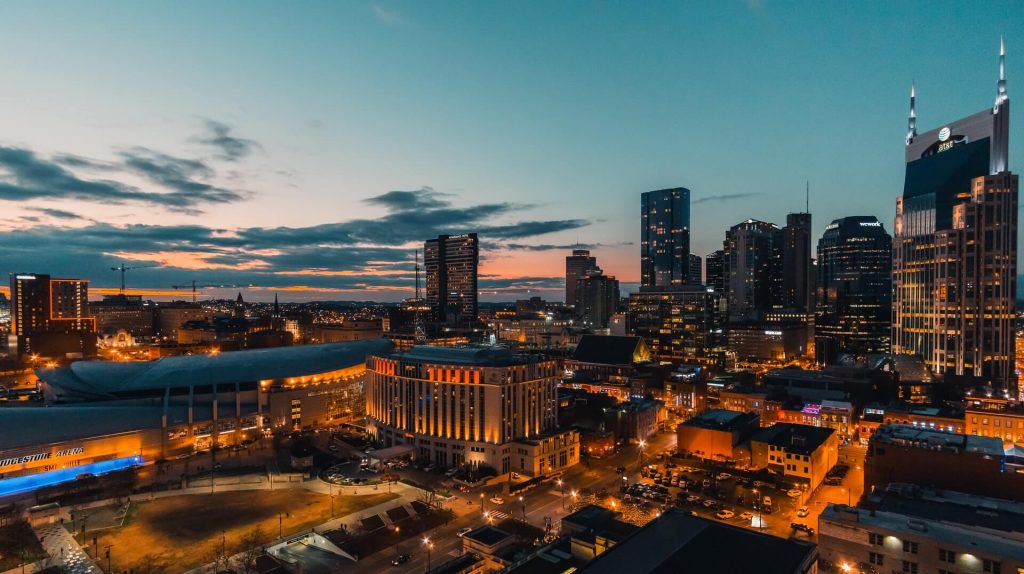 11 Things to Know When Moving to Tennessee
Tennessee, also known as the country music state, is a state in the Southeastern region of the United States. It is the 16th most populated state in the USA. It is a state that is popular for its country music and the Grand Ole Opry. Apart from the music and the captivating sights to see, there's one thing that Tennessee has in abundance, i.e., exquisite food. This is not it; you'll be awed by the fall season in Tennessee. It's breathtaking! Tennessee also has a low cost of living and a good job market. If you are considering moving to Tennessee, there are several things that you need to be prepared for. Here are 11 things you need to know when moving to Tennessee.
What to Know Before your Move to Tennessee
1. Before you Arrive in Tennessee
Find a reliable moving company, truck rental or moving container
For your move to Tennessee, you will need to hire a reliable moving company or take on the move yourself. To find the best moving company in Tennessee, look for good reviews, a professional-looking website, and years of experience.
Planning a move to Tennessee? Have a look at our selection of the Best Moving Companies in Nashville and Memphis.
If you are moving to Tennessee permanently and you receive a lot of mail (excluding packages), you may want to sign up with USPS's mail forwarding service. Mail forwarding will allow your mail to be redirected to the right address for a given period of time. The fee for regular mail forwarding is only a little over a dollar for 6 months. If you want to extend the service, you will have to pay around $20 for 6 months more. You can begin your mail forwarding process by signing up on USPS's website or directly at your local Post Office.
Sell or donate the items you won't need in Tennessee
Getting rid of items you don't need will go a long way in making your moving process to Tennessee easier. It does get a bit chilly in winter so you might not want to get rid of that coat you've been storing away.  Pick out the items that will not be useful for you in Tennessee, then decide if you want to sell them on websites like Craigslist or Facebook MarketPlace or donate them to a non-profit organization.
2. What are the First Steps to Take When Arriving in Tennessee?
Along with mail forwarding, you will also have to update your new address with the concerned authorities in Tennessee like the DMV. To exercise your right to vote in Tennessee, you can register to vote in person or by mail. You should also change your address with your employer, bank, doctor, insurer, and service providers so that you can avoid any complications further down the road.
Exchange your driver's license
You must exchange your driver's license within 30 days of moving to Tennessee. If you don't exchange it within 30 days, you may be fined. To exchange your driver's license, you can apply in person at your local DMV Office or online by using the Driver's License Application service.
If you've just moved to Tennessee, you'll have to register your out-of-state vehicle in person at your local County Clerk's Office. If you're moving to a county that requires emission testing, you will need to take care of that before applying for titling and registration. Visit the DMV's Website for more information.
Consider getting health insurance
Consider getting home insurance
Getting home insurance is a critical type of financial protection from any expected damages caused mainly by natural disasters. Your home will be covered in case it is damaged by bad weather, burglary or natural disasters such as tornadoes, hailstorms and wildfires (some common one's in Tennessee).
3. Best Places to Live in Tennessee
If you are a couple, you might want to consider living in Signal Mountain. Crime rate is low and it's a good place in terms of housing, safety and environment.
If you are a family, you might want to consider Brentwood. It has a lot of greenery and some top-notch schools. 
If you are single, you should consider moving to Spring Hill. Many young professionals live in Spring Hill. It has a diverse environment and is great in terms of safety, education and employment.
4. Housing and Renting in Tennessee
How to find an apartment in Tennessee?
If you are looking for an apartment for rent in Tennessee, these websites will help you out: 
How to find a house in Tennessee?
5. How to Set Up Utilities in Tennessee?
Electricity, water, and gas in Tennessee
Tennessee Municipal Electric Power Associated is an association of 60 county electric providers and municipalities that provide services to over 2.4 million homes and businesses across Tennessee. You can visit their website to find out about the electricity providers available in your county. For gas and water supply, the Tennessee Public Utility Commission can be contacted, or you can visit their website to get information. TPUC is responsible for setting the service standards and rates of privately owned natural gas, telephone, electric, and water utilities.
Internet and cell phone in Tennessee
The state of Tennessee has a total of 66 internet providers available. It is the 29th most connected state, having access to broadband speeds of 25 Mbps or more. There are a wide variety of options such as: cable, dsl, fiber and satellite in many areas. The best internet providers in Tennessee will have bundling options, various speeds, and multiple package options at reasonable prices.
6. Cost of Living in Tennessee
The average cost of living in Nashville, Tennessee for a couple per month is $3275.
Cost of living for a couple in Nashville
| | |
| --- | --- |
| Expense | USD $ |
| Rent – Mortgage | $1300 |
| Utilities (gas, water, electricity, phone, internet) | $275 |
| Groceries | $550 |
| Entertainment  | $300 |
| Insurance (home, car, health) | $600 |
| Other (transportation, material goods) | $250 |
Source: HomeOwnersInsuranceCover, Numbeo, SmartAsset, SmartFinancial, Ehealthinsurance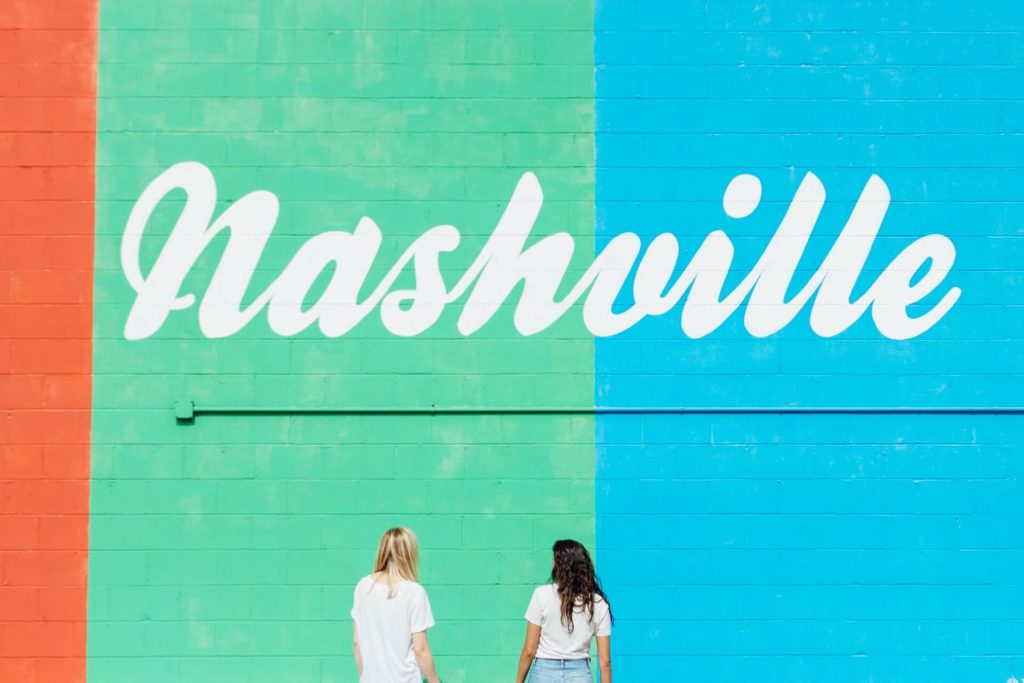 7. What's the Weather like in Tennessee?
On average, there are 207 sunny days per year in Tennessee. The highest temperature in Summers is 88° and the Winter low is 27 degrees. Tennessee averages 5 inches of snow per year and 53 inches of rain. Fall seems to be the favorite season of people residing in Tennessee. It has a breathtaking feel. It's colorful and vibrant. People visit Tennessee from miles away to experience the memorable fall. Spring in Tennessee is probably the most attractive season because humidity is low, temperatures are mild, and nights are chilly.
8. How to Get Around in Tennessee?
It is quite easy and convenient to get around in Tennessee. Cities like Nashville are easily walkable. Nashville also has a convenient bus system known and limited light rail that is operated by Nashville MTA. In the city called Gatlinburg, there's a trolley that operates throughout the year and offers service to nearby attractions. This trolley is very economical so it's a good way to get around Gatlinburg.