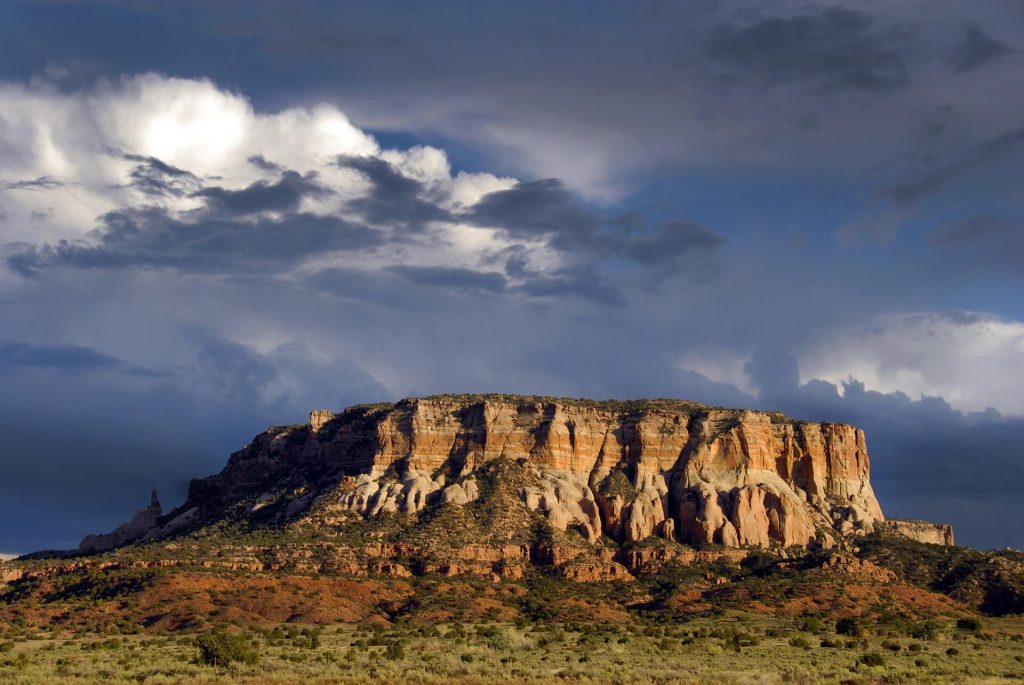 11 Things to Know When Moving to New Mexico
New Mexico is a state in the Southwestern United States. It is a state with a rich history, some scenic landscapes, and a unique and diverse culture. In New Mexico, you'll get to experience all four seasons throughout the year. If you're a fan of Breaking Bad, this might not come as a surprise to you; Albuquerque in New Mexico is where AMC's Emmy Award-winning series Breaking Bad was filmed. Not just this, part of the filming of Marvel's Avengers also took place in Albuquerque. In addition to this, New Mexico has a booming job market and a strong economy which is basically driven by Tourism, Agriculture & Mining, Food Processing, Digital Media and Film Production. So, if you are considering moving to New Mexico, there are several things you need to know and prepare. Here are 11 things you need to know before moving to New Mexico.
What to Know Before your Move to New Mexico
1. Before you Arrive in New Mexico
Find a reliable moving company, truck rental or moving container
For your move to New Mexico, you will need to hire a reliable moving company or take on the move yourself. To find the best moving company in New Mexico, look for helpful reviews, a professional-looking website, and years of experience.
Planning a move to New Mexico? Have a look at our selection of the 5 best moving companies in Albuquerque.
If you are moving to New Mexico permanently and you receive a lot of mail (excluding packages), you may want to sign up with USPS's mail forwarding service. Mail forwarding will allow your mail to be redirected to the right address for a given period of time. The fee for regular mail forwarding is only a little over a dollar for 6 months. If you want to extend the service, you will have to pay around $20 for 6 months more. You can begin your mail forwarding process by signing up on USPS's website or directly at your local Post Office.
Sell or donate the items you won't need in New Mexico
Moving to a new place is an opportunity to start afresh. If you're moving to New Mexico, selling, or donating the items you won't need will go a long way in making your move easier. You can sell your household items and personal possessions, and anything that will not be useful. Pick out the items that will not be useful for you in New Mexico, then decide if you want to sell them on websites like Craigslist or Facebook MarketPlace or donate them to a non-profit organization.
2. What are the First Steps to Take When Arriving in New Mexico?
Along with mail forwarding, you will also have to update your new address with the concerned authorities in New Mexico like the DMV. You can change your address by email, fax, mail, or in person at an MVD office. You will need to fill out and submit the Change of Address form at a MVD location . To exercise your right to vote in New Mexico, visit your local county clerk's office and fill out the voter registration form. You can also submit a completed Voter Registration Application and mail it to the office of the New Mexico Secretary of State (SOS). You should also change your address with your employer, bank, doctor, insurer, and service providers so that you can avoid any complications further down the road.
Exchange your driver's license
Once you move to New Mexico you must transfer your out-of-state driver's license as soon as possible. There is no grace period provided as per the law. In order to transfer your out-of-state driver's license, you'll need to visit your local MVD office and submit the documents outlined in Applying for a NM Driver's License Page. You will also have to surrender your out of state license. You can also schedule an online appointment to skip the lines at the MVD office.
If you have just moved to New Mexico, you'll have to register your out-of-state vehicle with MVD as soon as possible. To get your car registered in New Mexico, you need to submit your vehicle title, proof of insurance, completed Application for Vehicle Title and Registration (Form MVD10002) and other documents to any MVD location. For out-of-state vehicles, you'll be asked for a vehicle identification number for an inspection, this service is provided by most MVD field offices. Before you begin the registration application, take your vehicle to a state-approved VIN Inspection station.
Consider getting health insurance
Consider getting home insurance
Getting home insurance is essential, whichever state you are residing in. It is a kind of financial protection that will cover for your expenses if a natural disaster damages your home. Residents in New Mexico are at a risk to numerous small land spouts, tornadoes, severe thunderstorms, flash floods and hailstorms. Therefore, getting home insurance is a must.
3. Best Places to Live in New Mexico
If you are a couple, you might want to consider living in Rio Rancho. It offers a rural feel, a thriving nightlife, good housing, a diverse culture, and a lot of amenities. A lot of young professionals live here.
If you are a family, you might want to consider Los Alamos. Los Alamos offers good housing facilities, some highly rated public schools, recreational facilities, and it's a beautiful place to raise a family. 
If you are single, you should consider moving to Santa Fe. Santa Fe offers a lot of amenities, a booming job market, a diverse population and plenty of outdoor activities. This is the reason a lot of young professionals live here too.
4. Housing and Renting in New Mexico
How to find an apartment in New Mexico?
If you are looking for an apartment for rent in New Mexico, these websites will help you out. 
How to find a house in New Mexico?
5. How to Set Up Utilities in New Mexico?
Electricity, water, and gas in New Mexico
New Mexico Public Regulation Commission is responsible for the regulation of electric, natural gas, renewable energy resources, and water and wastewater systems. They ensure that consumers are provided with accessible, safe, and reliable telecommunication and energy services at reasonable rates. 
You can visit their website and search for electricity, water, and gas providers and even reach out to them if you have any inquiry. The main purpose of PRC is to keep the customers well informed regarding the services they are getting from the utility providers.
Internet and cell phone in New Mexico
Getting a reliable internet service provider is what everyone desires. The state of New Mexico has some of the best internet providers and is the 40th most connected state in the USA with 36 internet providers and 91% residents having access to 25 MBPS internet service. Internet providers in New Mexico offer a wide range of prices, speed, and connection types. 
When it comes to a high-speed internet connection, there is a wide variety of options to choose from in New Mexico, including cable, DSL, Fiber and Satellite. The best internet providers in New Mexico will have bundling options, various speeds, and multiple package options at reasonable prices.
6. Cost of Living in New Mexico
The average cost of living in Albuquerque, New Mexico per month is $2175 for a couple. 
Cost of living per month for a couple in Albuquerque
| | |
| --- | --- |
| Expense | USD $ |
| Rent – Mortgage | $700 |
| Utilities (gas, water, electricity, phone, internet) | $250 |
| Groceries | $375 |
| Entertainment  | $150 |
| Insurance (home, car, health) | $550 |
| Other (transportation, material goods) | $150 |
Source: TheZebra, Numbeo, Numbeo (Food Prices)