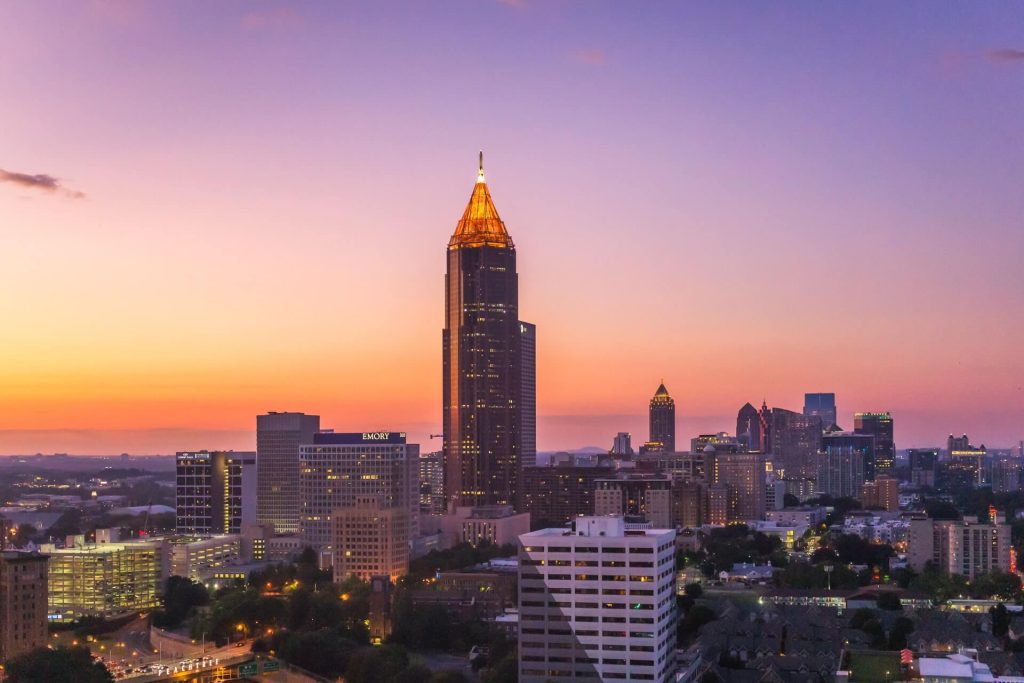 11 Things to Know When Moving to Georgia
Are you considering relocating to Georgia? You're in the right place. Georgia is home to lots of beautiful nature sights, white sand beaches, thriving business, sports events, and much more. Not to mention the great weather and affordable cost of living! To make your relocation smooth and less complicated, here are 11 things to know when moving to Georgia.
What to Know Before your Move to Georgia
1. Before you Arrive in Georgia
Find a reliable moving company, truck rental or moving container
For your move to Georgia, you will need to hire a reliable moving company or take on the move yourself. To find the best moving company in Georgia, look for honest reviews, a professional-looking website, and years of experience.
Planning a move to Georgia? Have a look at our selection of the Best Moving Companies in Atlanta.
If you are moving to Georgia permanently and you receive a lot of mail (excluding packages), you may want to sign up with USPS's mail forwarding service. Mail forwarding will allow your mail to be redirected to the right address for a given period. The fee for regular mail forwarding is only a little over a dollar for 6 months. If you want to extend the service, you will have to pay around $20 for 6 months more. You can begin your mail forwarding process by signing up on USPS's website or directly at your local Post Office.
Sell or donate goods you won't need in Georgia
Getting rid of items, you don't need will go a long way in making your moving process to Georgia easier. It does get a bit chilly during winter months so you might not want to donate that coat you have been storing away. Pick out the items that will not be useful for you in Georgia, then decide if you want to sell them on websites like Craigslist or Facebook MarketPlace or donate them to a non-profit organization.
2. What are the First Steps to Take When Arriving in Georgia?
Along with mail forwarding, you will also have to update your new address with the concerned authorities in Georgia like The DMV and your voter registration. You should also change your address with your employer, bank, doctor, insurer, and service providers so that you can avoid any complications further down the road.
Get a Georgian driver's license and Register your vehicle
As a new resident, another thing you need to know is to get a new driver's license within the first 30 days of moving to Georgia. You are to visit the Department of Driver Services and show them proof of identification, current license, two proofs of residency, and your social security number. Drop the out-of-state license and pay the license fee. If you have a vehicle, you are to complete the vehicle registration application and provide proof of ownership.
Consider getting health insurance
Consider getting home insurance
Home insurance is not mandatory in Georgia. However, if your property is mortgaged with a lender, the lending company may contractually obligate you to purchase insurance to safeguard the amount outstanding on the loan. The state of Georgia is quite prone to tornadoes, tropical storms, floods, wildfires, and landslides. Getting insurance to protect you from spending on the damages caused by these natural disasters is a great way to get peace of mind when it comes to your home.
3. Best Places to Live in Georgia
If you have a family and you all are moving to Georgia, consider settling in Milton. Milton is a suburb of Atlanta with top-rated schools, affordable cost of living and low crime rates.
As a single person, you should consider Atlanta as it is the state's capital, and it is so full of life. With a booming economy and exciting nightlife, Atlanta is the perfect option for a single person.
If you're moving as a couple, Johns Creek is perfect for you because the cost of living is quite affordable and there are many parks with trails to take walks on as a couple.
4. Housing and Renting in Georgia
How to find an apartment in Georgia?
The following websites will help you with your apartment search in Georgia:
How to find a house in Georgia?
The following websites will help you with your house search in Georgia:
5. How to Set Up Utilities in Georgia?
Electricity, water, and gas in Georgia
Internet and cell phone in Georgia
Georgia is one of the most connected states in the US. If you live further away from big cities like Atlanta, you may need satellite internet. To save money on the internet and your cell phone plan, it's a great idea to bundle your internet service with your cell phone provider. The best internet providers in Georgia will have bundling options, various speeds, and multiple package options at reasonable prices.
6. Cost of Living in Georgia
The average cost of living in Atlanta, Georgia, per month for a couple is $3375.
Cost of living for a couple in Atlanta
| | |
| --- | --- |
| Expense | USD $ |
| Rent – Mortgage | $1300 |
| Utilities (gas, water, electricity, phone, internet) | $325 |
| Groceries | $700 |
| Entertainment  | $200 |
| Insurance (home, car, health) | $650 |
| Other (transportation, material goods) | $200 |
Source: Bankrate, Numbeo, Insurify, Ehealthinsurance
7. What's the Weather like in Georgia?
The weather in Georgia is hotter than cold as its climate is a humid subtropical one. The state experiences long hot summers and short mild winters. Georgia experiences precipitations with the average temperature being 70°F to 82°F. The state is prone to droughts, floods, and thunderstorms.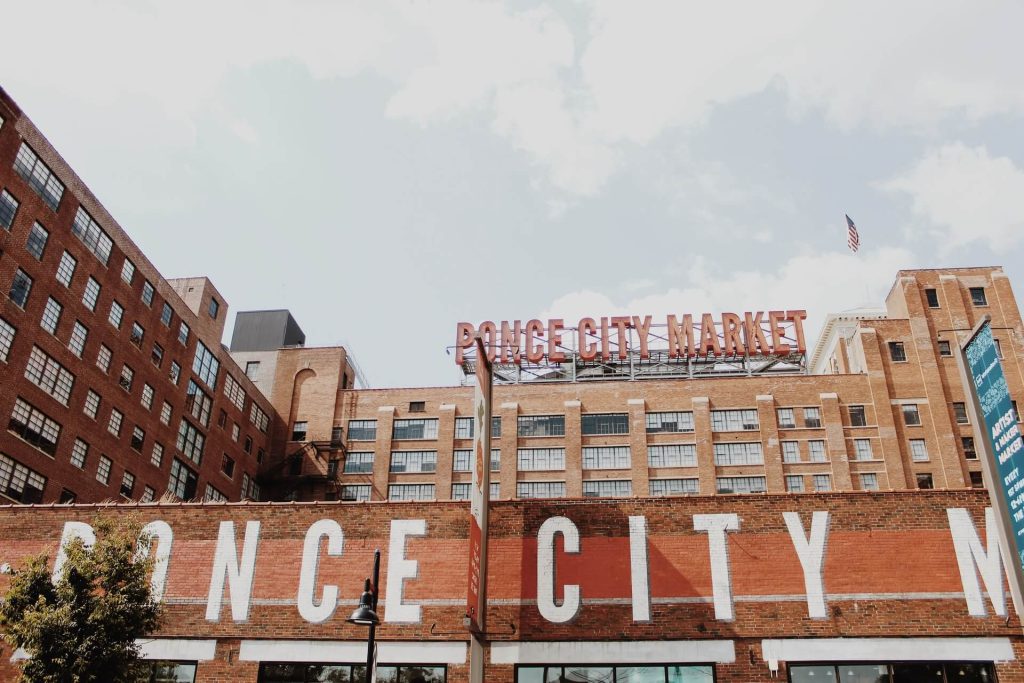 8. How to Get Around in Georgia?
Atlanta, Georgia, is known for its major traffic jams. While having a car is practical, if you work downtown, you may want to get around using public transportation. The public transit system is called MARTA which includes various modes of transportation like buses, rails, and streetcars.
9. Places to Shop and Eat in Georgia