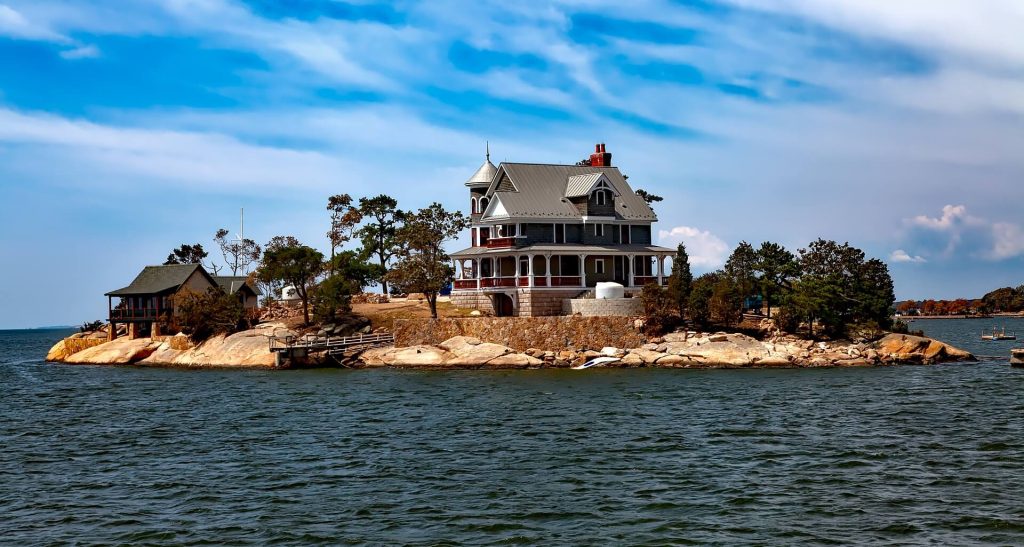 11 Things to Know When Moving to Connecticut
Connecticut is the southernmost state in the New England region of the United States. It is known by a lot of names such as 'The Provisions State', 'The Land of Steady Habits', 'The Constitution State' and 'The Nutmeg State.' Interesting, right? Connecticut has a vintage feel to it, its people are well-educated, and the job market is booming. You will also get to enjoy the scenic beauty in all four seasons in this state. Every season has its own charm. On top of all, Connecticut has some of the top-rated educational institutes, it's home to Yale University (one of the best Ivy League Schools). So, if you are considering moving to Connecticut, there are several things you need to know and prepare. Here are 11 things you need to know before moving to Connecticut.
What to Know Before your Move to Connecticut
1. Before you Arrive in Connecticut
Find a reliable moving company, truck rental or moving container
For your move to Connecticut, you will need to hire a reliable moving company or take on the move yourself. To find the best moving company in Connecticut, look for helpful reviews, a professional-looking website, and years of experience.
Planning a move to Connecticut? Have a look at our selection of:
If you are moving to Connecticut permanently and you receive a lot of mail (excluding packages), you may want to sign up with USPS's mail forwarding service. Mail forwarding will allow your mail to be redirected to the right address for a given period of time. The fee for regular mail forwarding is only a little over a dollar for 6 months. If you want to extend the service, you will have to pay around $20 for 6 months more. You can begin your mail forwarding process by signing up on USPS's website or directly at your local Post Office.
Sell or donate the items you won't need in Connecticut
If you're moving to Connecticut, selling the items you won't need will go a long way in making your move easier. Connecticut experiences extreme weather conditions (summers and winters both). It can get extremely cold in winters and it's hot and humid in summers. You can sell or donate old clothes, appliances, furniture, and anything that will not be useful. Pick out the items that will not be useful for you in Connecticut, then decide if you want to sell them on websites like Craigslist or Facebook MarketPlace or donate them to a non-profit organization.
2. What are the First Steps to Take When Arriving in Connecticut?
Along with mail forwarding, you will also have to update your new address with the concerned authorities in Connecticut like the DMV. To exercise your right to vote in Connecticut, you can register to vote online, by mail and in person. To register by mail, you need to fill  the Out the State Mail-In Voter Registration Form and mail it to your local town hall. To register in person, you can fill out the same form and bring it to your voter registration office. You should also change your address with your employer, bank, doctor, insurer, and service providers so that you can avoid any complications further down the road.
Exchange your driver's license
Once you move to Connecticut, you must transfer your out-of-state driver's license within 30 days of your move. In order to transfer your out-of-state driver's license, you'll need to visit your local CT DMV office and submit the Application for Driver's License form.
If you have just moved to Connecticut, you'll have to register your out-of-state vehicle within 60 days. Failure to do so might result in penalties and additional charges. Before you get your car registered in Connecticut, you will need to get your emissions tested at an emission testing center and your vehicle identification number (VIN) verified. You might be exempted from emission testing depending upon the type of vehicle you have. You need to fill out the registration application and submit it to a local CT DMV office. You can visit the Car Registration Page to check out all the documentation requirements and details.
Consider getting health insurance
Consider getting home insurance
Getting home insurance is essential, whichever state you're residing in. A home insurance plan is created to cover for any damage caused to your home due to several reasons. The most important one being, damage caused from natural disasters.  Two of the most common natural disasters that Connecticut faces are floods and snowstorms. Residents are also at a risk of severe thunderstorms, tornadoes, and hurricanes. 
3. Best Places to Live in Connecticut
If you are a couple, you might want to consider living in West Hartford. It offers a dense suburban feel and has some of the best coffee shops, parks, bars, shopping malls and housing facilities. It is also good in terms of safety and diversity.  
If you are a family, you might want to consider Ridgefield. It has some highly rated schools, a lot of parks, coffee shops, a low crime rate and it's good for raising a family. 
If you are single, you should consider moving to New Haven. New Haven is home to Yale University (One of the best Ivy League Schools) which is why you'll find the majority of young professionals living here. In addition to this, it's a lively and vibrant city to live in.
4. Housing and Renting in Connecticut
How to find an apartment in Connecticut?
If you are looking for an apartment for rent in Connecticut, these websites will help you out. 
How to find a house in Connecticut?
5. How to Set Up Utilities in Connecticut?
Electricity, water, and gas in Connecticut
The Public Utilities Regulatory Authority (PURA) is responsible for regulating the rates and quality of services provided by Connecticut's investor-owned electricity, water, natural gas and telecommunication companies. 
You can visit their website and compare rates, search for water, electricity, and gas providers and even reach out to them if you have any inquiry. The website includes all the forms, FAQs, rules and regulations and price comparisons, the purpose of which is to keep the customers well informed regarding the services they are getting from the utility providers. 
Internet and cell phone in Connecticut
Getting a reliable internet service provider is what everyone desires. The state of Connecticut has some of the best internet providers and is the 3rd most connected state in the USA with 13 internet providers and 100% residents having access to 25 Mbps. Internet providers in Connecticut offer a wide range of prices, speed and connection types. When it comes to a high-speed internet connection, there is a wide variety of options to choose from in Connecticut, including cable, DSL, Fiber and Satellite. The best internet providers in Connecticut will have bundling options, various speeds, and multiple package options at reasonable prices.
6. Cost of Living in Connecticut
The average cost of living in Bridgeport, Connecticut per month is $3200 for a couple.
Cost of living per month for a couple in Bridgeport
| | |
| --- | --- |
| Expense | USD $ |
| Rent – Mortgage | $1200 |
| Utilities (gas, water, electricity, phone, internet) | $300 |
| Groceries | $700 |
| Entertainment  | $250 |
| Insurance (home, car, health) | $550 |
| Other (transportation, material goods) | $200 |
Source: SmartFinancial, Numbeo, Nomadlist, QuoteWizard