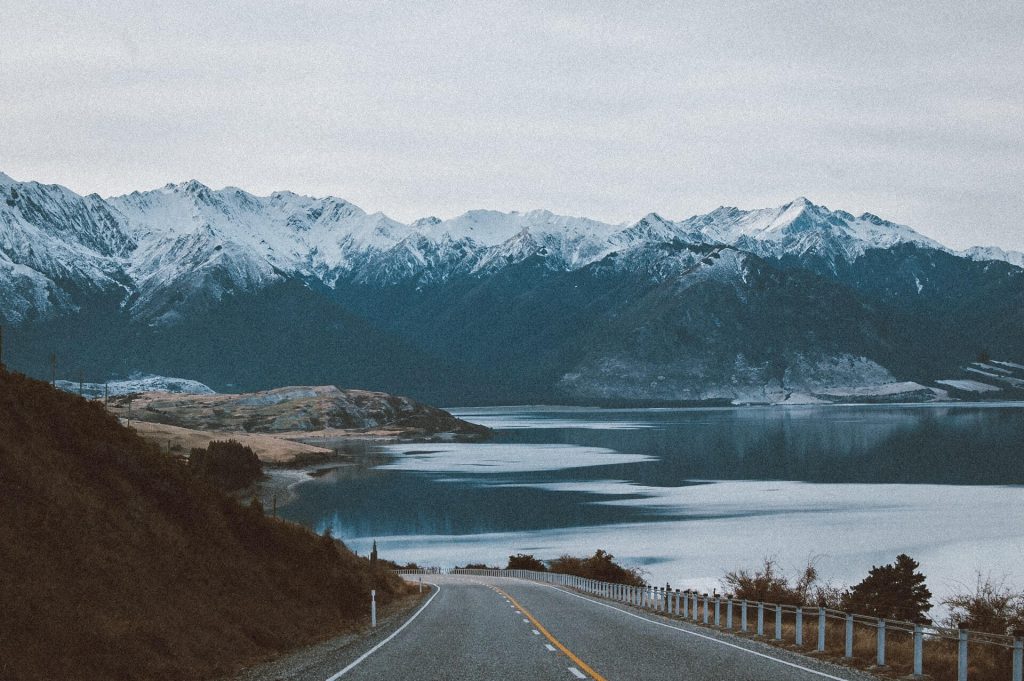 11 Things to Know When Moving to Alaska
Alaska is a truly breathtaking American state. It boasts a natural beauty like no other place in the world. Alaska is known for its abundance of wildlife; on land, in the water and in the skies. This state is the largest of the American states and still has wide-open spaces. Using dogs to get around is not only a sport in Alaska it is also an actual mode of transport. Despite this natural beauty; if you are considering moving to Alaska, you could be concerned that it is too big a change or not right for you.
In our article; 11 Things to know when moving to Alaska; we are going to go through a few things you should be aware of when you are considering moving to this state.
What to Know Before your Move to Alaska
1. Before you Arrive in Alaska
Find a reliable moving company, truck rental or moving container
Your furniture and other belongings are important to you, that is why you need a professional and dependable moving company to keep your belongings safe on the move to Alaska. When you are browsing for the best moving companies, make sure you read the Google reviews on the company before committing, notice their years of experience, and acknowledge the quality of their customer service. You definitely want a professional company to move your belongings; especially if it is a long-distance move.
If you are moving to Alaska permanently and you receive a lot of mail (excluding packages), you may want to sign up with USPS's mail forwarding service. Mail forwarding will allow your mail to be redirected to the right address for a given period of time. The fee for regular mail forwarding is only a little over a dollar for 6 months. If you want to extend the service, you will have to pay around $20 for 6 months more. You can begin your mail forwarding process by signing up on USPS's website or directly at your local Post Office.
Sell or donate goods you won't need
Life in Alaska can get pretty chilly so you might want to stock up on some winter clothes and get rid of some of your summer clothes. Also, the fewer things that you have to take with you, the fewer things you have to pay to move. You can simply put your items on Facebook Marketplace or Craigslist or donate them to your local charitable organization.
2. First Steps to Take When Arriving in Alaska
It is a good idea to get a head start on changing your address before you move. This is not always possible. There are times that you notify people of your change of address and it takes some time to take effect. Anyone you have accounts with will have to be notified of your new address, as well as the Department of Public Safety by filling out this form, your bank, your employer, your doctor and your insurer. Every registered voter that moves needs to update their address. You can go online to update your voter registration.
Update your drivers' license and car registration
When you are moving to a new state you need to have your driver's license and your car's registration updated. To change your driver's license, you will need to pay a visit to your local DMV. Take $20 with you. You will also need the completed license application, your social security card, proof of identification and proof of address. You have to do this within 90 days of your move. Registering your vehicle needs to be done within 10 days of moving. To complete the registration of your out-of-state car, you need to have your registration and title, a completed application and bring it to your local DMV. 
Consider getting health insurance
Health insurance is a good way to put your mind at ease for any potential injury or illness. Your health insurance is a great way to keep you from spending a lot of money. You do not want to be caught short in the case of an emergency. The state regulates healthcare in the US, if you are looking for health insurance you can visit the healthcare government website. Simply choose Alaska as your state and create your account.
Consider getting property insurance
Your new property is something you want to take care of. It is your home. You do not want to lose everything that you have worked so hard for; especially when you have just moved to Alaska. If your house is mortgaged then you may be obligated by contract through your lender to have insurance. You may be obligated to have purchased insurance, this will make sure that in the event that you can no longer pay the account due to illness or death the outstanding amount is paid. Depending on where you live it is possible that the lender could mandate natural disaster insurance too. Your property may not be mortgaged but that does not mean that you should not get property insurance. If a natural disaster does hit, you want to be sure that you will have the means to find a new place to stay.
3. Best Places to Live in Alaska
Moving to Alaska as a couple? You should consider moving to Fairbanks. It is considered a fairly high-income bracket zone. This makes it a good place for couples. The city of around 33000 has a lot of things that couples can do together including a great museum and a fun theme park.
Your family deserves to live in a safe place. Haines is one of the safest cities in the state. A great place to raise your children. Haines is not only safe but they still have a lot of fun things to do and are home to the Southeast Alaska state fair. 
As a single person moving to a place like Alaska, you will have a wonderful choice of places to go, you should consider Wrangell, Alaska. This beautiful city is waiting to welcome singles. It is a fun and interesting place to live due to its many hiking trails.
4. Housing and Renting in Alaska
How to find an apartment in Alaska
To find an apartment in Alaska, use websites like:
How to find a house in Alaska
To find a house in Alaska, use websites like: 
5. How to Set Up Utilities in Alaska
The cost of utilities is higher than the US average but is not so high that it should prevent you from moving to this beautiful state.
Electricity, water, and gas in Alaska
You would need to visit your utility department and set up your billing department to be able to set up your utilities in your new home. They will be able to give you information on what is required every step of the way. It will be beneficial for you to contact them prior to going to the offices to know what you need to take with you. This will save you a lot of time.
Internet and cell phone in Alaska
Alaska has surprisingly good internet at reasonable prices and speeds. You will most probably need satellite internet in Alaska. To save money on the internet and your cell phone plan, it's a great idea to bundle your internet service with your cell phone provider. The best internet providers in Alaska will have bundling options, various speeds, and multiple package options at reasonable prices.
6. Cost of Living in Alaska
The average cost of living in Anchorage for a couple is $3625 per month.
The individual expenses are listed below:
| | |
| --- | --- |
| Expense | USD $ |
| Rent – Mortgage | $1450 |
| Utilities (gas, water, electricity, phone, internet) | $375 |
| Groceries | $875 |
| Entertainment | $172 |
| Insurance (home, car, health) | $550 |
| Other (transportation, material goods) | $200 |
Source: Smartassets, Akhomeshow, Numbeo, Bestplaces, Payscale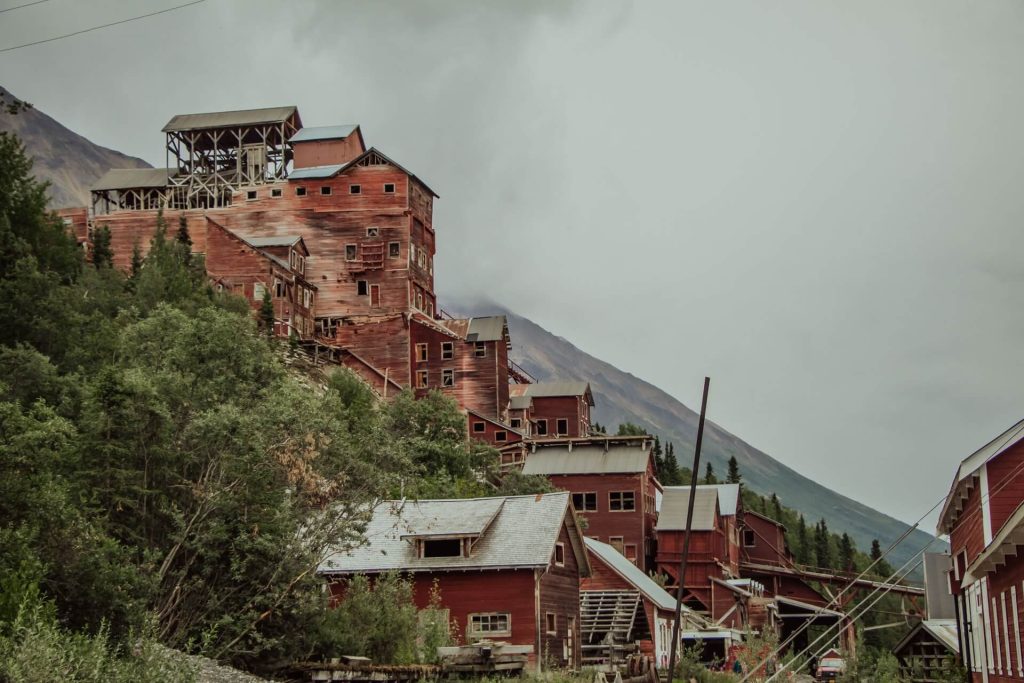 7. What's the Weather like in Alaska?
Alaska is known for having a cooler climate. That does not mean that it is always cold. The average weather and daylight time does vary quite a bit, depending on the season and which area of the sizable state you are in. The classic belief that when you go to Alaska you should be prepared for freezing temperatures is only true for the winter months.
You will find that in summer you can comfortably wear short sleeves. In summer you can expect average temperatures of 40°-80°, Autumn will bring you to 18° to 45°, in Winter you can expect 0° to around -35° and in Spring the temperatures will slowly rise again.
8. How to Get Around in Alaska?
Alaska is a great place when it comes to transport. They have efficient and economical public transport. The people mover busses are a great way to get around from the outskirts of the city. Your own car will not be as expensive to run as in some areas. It would not be very common in Anchorage but dog mushing is a fun way to get around in smaller towns and out of the city.
9. Places to Shop and Eat in Alaska
Top three grocery stores in Alaska:
Two most popular chain stores in Alaska:
This list of five unique restaurants will see you enjoying a variety of cuisines:
10. What's There to Do in Alaska?
For the tourists: Seeing the grizzly bears and walking on the ice glaciers. See the northern lights. Take a ride on the Alaska Railroad. Visit a number of popular glaciers. Visit the Running Reindeer Ranch. 
For locals: Dog mushing is really fun for locals. Enjoy local craft beers and eating out in the many restaurants. Attend the Alaska Museum of the North. Hike some of the most scenic trails in the world.
11. Fun Facts about Alaska
You can see the northern lights from most places in Alaska.

Alaskan locals still use dogs and dog sleds as transport.

There are about 1 bear to every 21 people.
Moving is often synonymous of stress, long administrative tasks and a significant waste of time and money. MovingWaldo helps you solve all these problems in just a few clicks! After some shameless self-promotion, we invite you to discover our free moving tools available to all.
Update accounts.
Book movers, find storage or rent a rental moving truck.
Connect Internet, TV and Phone.
Secure home and auto insurance.
Find resources, checklists and more.
Share this article on social media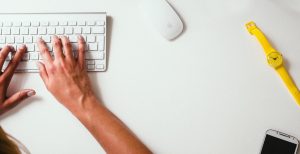 Internet Service Providers US
There are various internet providers in Alaska, and it's not always easy to find the right one. These providers offer different package deals on the internet, telephone connectivity, and television streaming services depending on each user's
Read more »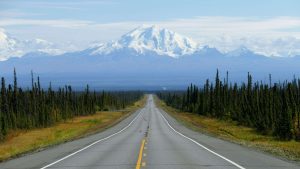 Moving States
How to Notify the Alaska DMV of an Address Change? How to change your address for your Alaska DMV? When looking to change your address for your Alaska DMV, you have three options to pick from:
Read more »