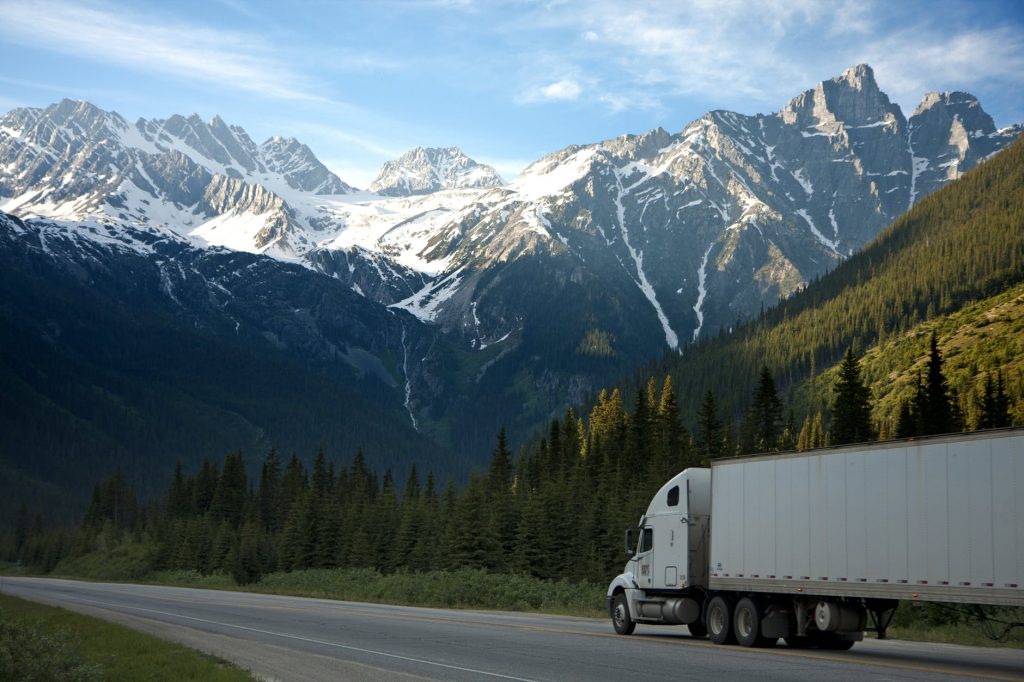 Top 4 Military Moving Companies: The Best Solution for PCS Moves
When you are in the military, moving can be a handful in addition to getting to know your new location and environment. Moving from one place to another is never easy. With several moving companies in the market that offer services to militaries, it might take hours to filter those that offer excellent services and the best offer for you. This article will simplify everything you need to know about your next military move – from the companies to their military moving services and benefits. 
MovingWaldo's list of the 4 best military movers
MovingWaldo is Canada's #1 Free Moving Concierge Service. Since 2016, we help millions of Canadians tackle moving tasks in minutes. We care to take the stress away from moving by offering free tools, tips and tricks and referral of service providers that you can trust. MovingWaldo is everything moving under the same roof!
How are moving companies selected?
Our network of movers you can trust is carefully built based on professionalism, years of experience, accreditation, awards and social proofs from customers. We care to help you through the maze of information the web provides about this unique industry. You can trust the movers listed here to guide you and your family safely into moving day!
Are you a good moving company?
4 stars based on 948+ reviews from ConsumerAffairs

Allied Van Lines is part of an internationally known group called SIRVA. Their incredible 90+ years of experience has made them a key player in the long distance moving industry. Their impressive network of over 1,000 agents in more than 135 countries spanning the globe makes them a highly resourceful company. They offer 24h customer services to answer your questions day and night. Allied Van Lines believe that no other companies possess their ability to customize your long distance move to your unique needs and requests about your cross country move. Allied Van Lines support the service members of the United States armed forces, including their families, in moving to new assignments in the US and other parts of the world. Their unique knowledge and global network make them a great choice for your upcoming adventure!

Services offered in the United States
Full value moving coverage

Packing and unpacking

Cross country move

Auto transport

Loading and unloading

Full-service or fragile-item packing

Storage

Online tracking

Custom Crating

Car Shipping


Piano Moving

Labor certification 

Shipment tracking technology 

Safety Compliance, including DOT regulations concerning truck transportation

Door-to-door international shipping
Get a quote online today!
Fully licensed and insured

Online Tracking


In-house vehicle relocation options

In-transit storage for up to ninety days

GPS tracking for shipments
Prices can be higher compared to other providers
Why Do We Recommend Allied Van Lines for Your PCS & Military Move?
If you want complete moving services that are tailored exactly for your needs, then Allied Van Lines can help you. The company's experience and expertise in this industry will benefit you as they understand that every move is unique. Allied Van Lines aims to cater to military moves with GPS tracking and labor certificates to ensure that all its employees are background checked. Also, the 90-day transit storage that they offer can always come in handy if things are not ready at the new location yet.
Moving coordinators work with you to help extensively plan your move, so that you know exactly what is happening, and you can be certain it is happening the way that you plan. Allied Van Lines is a reputable company that offers custom long distance moving services for all its clients, no matter what their needs are.

4 stars based on 681+ reviews from ConsumerAffairs

Atlas Van Lines is largely established in North America as a leading moving company. It has more than 430 agents across the U.S. and Canada to make it easy for everyone to find services around them. The agents must graduate from Altas Academy to guarantee they meet the Atlas standard for consumers. The company offer local, long-distance/cross-country and international moves for individuals as well as companies.
When it comes to Permanent Change of Station or PCS moving, the company prides itself on moving over 13,000 military members and families each year. Besides domestic military moving, the company also offers global relocation with Atlas International.
We also love the fact that Atlas Van Lines has an web based app called movr which helps consumers to track their move and manage paperwork, allowing you to keep track of your move.

Services offered in the United States
Local Moving

Long Distance Moving

Canada to U.S Moving

US to Canada Moving

Overseas Moving

Moving Containers


Storage

Well versed on Personally Procured Move (PPM) policy

Provides protection options in cases of damaged items

Satellite tracking access of shipment location, 24/7
Get a quote online today!
A+ (Accredited since 1982)
Aeroplan members get 3,500 points on their international move *some restrictions apply



movr – web based budgeting tool for your move


Great resources available on their website

Labor certification for all their professional movers

Secure storage options

Assistance in filing and completing your forms for reimbursement if requested
Storage availability can vary sometimes. So you need to confirm with your local agent if you need to have secure storage.
Why Do We Recommend Atlas Van Lines for Your PCS & Military Move?
Military members get an incentive payment of about 95% of the estimated cost to the government for the PPM, and Atlas will assist you in processing and completing your reimbursements. If you are looking for a company that has the experience to help your international move go smoothly, then Atlas Van Lines should be one of your first choices.
The company has been in the business for years, and new staff learn from the best. Atlas Van Lines provides a variety of services including packing and unpacking, as well as storage. This company knows exactly how to plan ahead for every possible situation, so that you get your belongings safely and on time, no matter where in the world you are moving to.

4 stars based on 717+ reviews from ConsumerAffairs

North American Van Lines is one of the country's most prominent long distance moving companies. They have more than 80 years of experience in long distance moving services. With locations in over 40 countries across the world, including USA, UK, Canada, and Australia, they are "must consider" for your upcoming move. Their experience and resources made available to you will help you throughout your moving journey. They can help you move cross-country with success with their customize solutions and moving agents across the country. They have easy-to-use claims and extensive coverage plans for your military move. You'll be in good hands.

Services offered in the United States
Packing

Loading and Unloading

Specialty Moving (Piano, Car Shipping)

Storage

Installation and Assembly

International Moving

Insurance

Long distance moving


Corporate Moving

Shipment tracking

PPM option for your move

Offers short and long-term storage options
Get a quote online today!
A+ (Accredited since 1984)
Many moving resources on their website

Full, end-to-end, moving services from start to finish


24h customer service

Transparent and detailed claims process

Service members who use the PPM program can receive a payment equivalent to 100 percent of the estimated cost until December 31
Storage and agent availability can vary sometimes. So you need to confirm with the provider before scheduling and reservation.
Why Do We Recommend North American Moving Services for Your PCS & Military Move?
North American Van Lines is one of the most reputable moving companies that can help to make your long distance move as stress-free as possible. The company has a rigorous process that they go through to ensure that their services meet your needs exactly and that all of your belongings are taken care of at all stages of the move, from assembling and packing the actual transportation, to unpacking and reassembling at your new location.
One of the perks, if you are an Armed Forces member, is the Personally Procured Move or PPM. Instead of offering only a portion of the payment, North American Moving Services provide 100 percent of the estimated cost the government will pay to move your items. It also has custom contents and binding estimates on protection plans. 
They have the experience you want from a moving company, so that you can be certain they know exactly what they need to do, in order to provide the results that you are looking for.
4 stars based on 19 reviews from ConsumerAffairs

U-Pack is a moving company specialized in self serve container. Unlike the other companies listed here, U-Pack is a hybrid moving service that only charges you the services you actually need for your move. For example, you can save money by packing, loading and unloading, and leave the transportation to U-Pack. Or add moving labor and storage to customize the move to meet your needs.
Services offered in the United States
Military moves

Cross country moves

Senior moves

Student moves

Job relocation

Small and large moves

Door-to-door delivery

Storage


Guaranteed transit

No driving is needed for you. 

Shipment tracking

PPM reimbursements
Get a quote online today!
A+ (Accredited since 2001)
Charges only for the services you actually need for your move

Exceptional customer service

Known for their very affordable fees


Comes with carrier negligence liability coverage and catastrophic liability coverage

No deposit required upon reservation

Provides online resources for PCS moving

Bundles and discounted rates
Services do not include packing, loading and unloading but you can have moving labor included at an additional cost.
Why Do We Recommend U-Pack for Your PCS & Military Move?
U-Pack provides superior moving services that will take all the stress away from your moving experience. From the flexibility and comprehensiveness of their moving services to the professionalism and competence of their moving crews and the surprising affordability of their fees, there is nothing that will disappoint you at all. They also have a wide coverage of locations that reach all the way north to Canada and all the way south to Puerto Rico.
The pay-for-what-you-use rule from U-Pack allows you to stay on your budget. You will never pay for the empty trailer space; instead, you will be charged for the area you used. After you load your belongings, U-Pack will pick up the container and deliver it to your new station, instead of you driving your things to your new location.
Military moving, just like any other move, is not always easy and requires many steps to make it happen. Even if you are given enough time to process your relocation, there are many factors to take in consideration. That's why you can never go wrong with seeking help from a professional to help you manage the complexities of relocation.
Frequently Asked Questions about Military Moving
What Is a Military Move Called?
The military move is also called Permanent Change of Station (PCS).
How Many Days Does the Military Give You to Move?
As part of your military move, you are given a permissive 10-day TDY (Temporary Duty).
What's the Difference between a Government and a PPM Military Move?
The difference between a Personally Procured Move (PPM) and a government move is that the PPM gives you the luxury to be reimbursed by the government for moving your items by yourself. Meanwhile, the government move refers to managing and paying for your household items instead of doing and transferring your things by yourself.
Does the Military Pay for Moving Expenses?
The Department of Defense offers relocation and travel allowances for your moving expenses.
What Documents Do I Need to Get Reimbursed for my Military Move?
You need to present the following documents to the Personal Property Transportation Office:
A document copy of travel orders

DD 1351-2 (Travel Voucher)

DD 2278 (Application for Counselling checklist and DITY Move)

Weigh tickets

Paid Rental Agreement document copy

When utilizing privately owned vehicles, boats, or trailers, you must present a copy of vehicle registration.
Are Military Moving Expenses Tax-deductible?
Yes, military moving expenses are tax-deductible.
What Is a TSP Military Move?
A TSP military move is when the Transportation Service Provider (TSP) is held to pay the lesser repair/replacement/repair if something is lost or damaged during the relocation. When you move with the military, your belongings are insured and protected at "Full Replacement/Repair Value (FRV)" with no additional cost to you.
What are 5 tips for a perfect military move in the United States?
Plan your move. The more planning, the better.

Take measurement at your current and new address. Make sure everything fits.

Create a Google Drive with all reservations, quotes, lists, insurance, and documents related to your move.

Label your boxes!

Always double confirm every reservation.
For MovingWaldo's ultimate printable moving checklist, click here!
Share this article on social media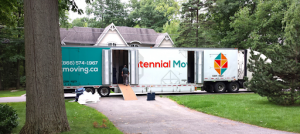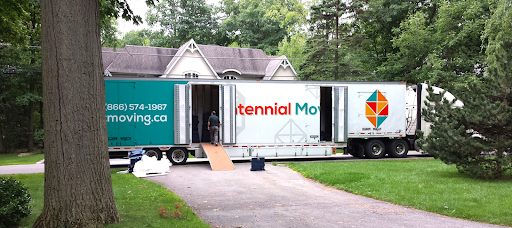 Movers
Centennial Moving: Reviews, Pricing, Services & More! Centennial Moving is a highly trusted long-distance moving company serving clients across Canada and the Northeastern United States since 1995. They are known for their extensively trained and experienced
Read more »
Check out MovingWaldo's free moving platform and find everything you need for your move. No sign up required!