10 Tips for Moving from an Apartment to a House
Whether it's access to a community pool or the convenience of a landlord handling repair, apartment living does have advantages. 
Nevertheless, getting the keys to your first home is an exciting rite of passage. In addition to having more space, you'll enjoy the freedom to paint and decorate as you please. Your first house is a place to call your own!
If you're going from renting an apartment to owning a home, it's time to prepare for a little more responsibility (in a good way). Read on for 10 tips that will help make the transition smooth and enjoyable.
Are you moving and wish you had some help? Check out our free interactive checklist.
Tackle Your Move in Minutes.
1. Save time with every task
2. Access exclusive deals
3. Track your progress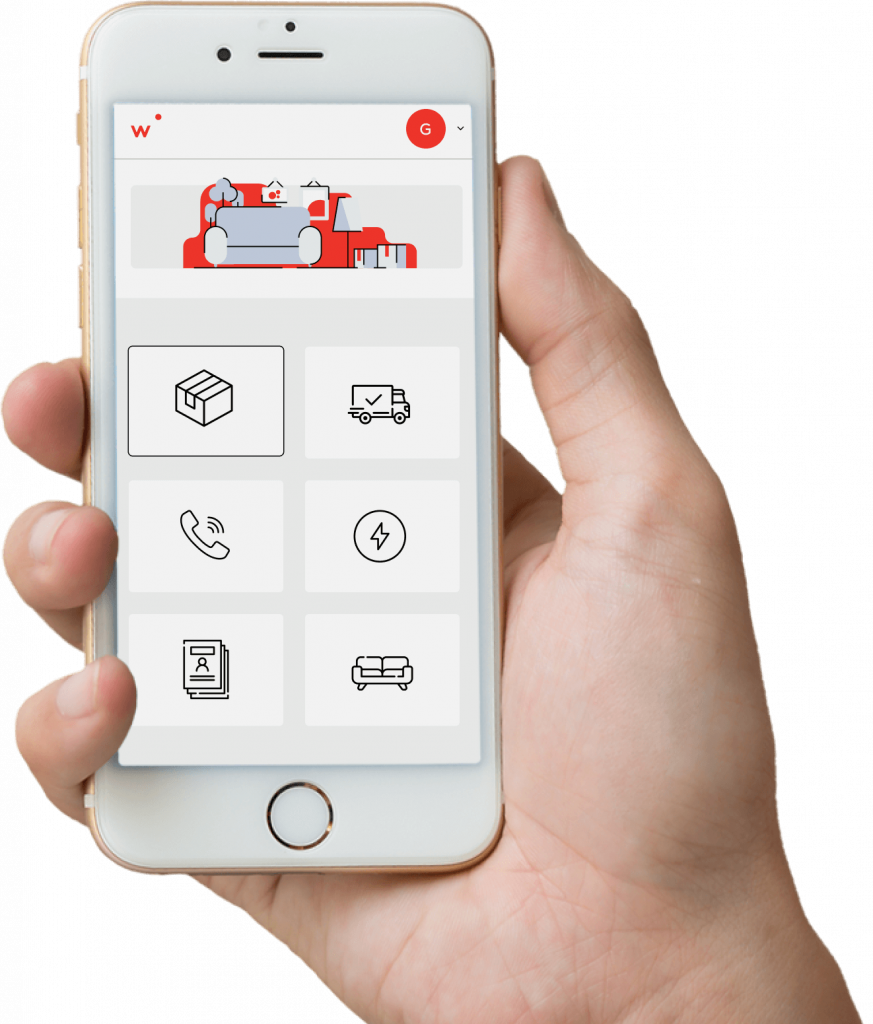 1. Plan for pre-move projects
Unlike an apartment that is cleaned and prepared for new tenants, the prior owner of a house doesn't owe you much. Moving is hectic, so they may not have a chance to do a deep clean before handing over the keys. Be sure to get in and clean before the movers arrive with your belongings (or hire a professional cleaning crew to get it done). 
Further, schedule any projects or chores that would be easier to complete while the house is empty. Does the house need a fresh coat of paint or new carpet? Perhaps your inspection revealed that you need to tent the house for termites. There are a lot of things that are easier to check off your list before you move in. Get started on these projects before you do anything else. 
Changing the locks on your new home is important and relatively affordable. Homeowners often give out spare keys to people who regularly visit their house, such as pet sitters or family members. Protecting yourself with new locks will guarantee that you don't have any unwanted visitors. Ask for at least one spare key to keep on hand for family or friends who you want to have access to the house.
3. Purge unwanted or unnecessary items
Moving from an apartment to a house usually results in more space, but that doesn't mean you should hold on to everything. 
If you're hiring movers, you can cut down on your total moving cost by purging items you don't need. This isn't the time to load down the truck with items you plan on pitching anyway. Moving? Giving away things you don't want anymore will lighten your load and make the move a lot easier.
No matter which route you go, a move is a perfect time to assess what you have and make a few adjustments.
4. Locate important functions around your new house
Get to know your new house and the important aspects of how it functions. Not sure where to start? A handyman or home improvement professional can help you locate the following:
The main water valve and how to shut it off in the event of a pipe burst or appliance leak

The circuit breaker and how to locate/reset various electrical outlets in your home in the case of an outage

 The heating and air unit, controls, and the filters that need routine replacement
This is also a good time to locate smoke alarms and carbon monoxide detectors. Test them to make sure they are powered and functioning properly.
5. Consider a security system
Your new home is a big investment that deserves protection. Unlike an apartment, some more windows and doors serve as points of entry. This can lead to higher chances of burglary. 
A home security system is one of the best ways to keep your house and family safe. The company you choose will place sensors on various doors and windows to set off the alarm whenever it is set. You may even want to consider motion sensors and a doorbell camera as an added layer of security. 
There are many security system tools and capabilities available for a relatively affordable monthly price.   
6. Ensure the safety of kids or pets
Moving into a home means more square footage for your kids and/or pets to roam around freely! Although this is a good thing, it also means you need to make sure this new environment is safe.
Outlets should be covered and electrical cords should be out of reach. Plus, doors and windows should be properly closed and locked. If you opt for a security system, consider door chimes that alert you every time a door is opened or closed. 
Additionally, if your home has a pool, you should consider installing a gate or pool cover to prevent drowning accidents. For two-story homes with a staircase, baby gates are also helpful.
7. Make various maintenance checklists
When you live in an apartment complex, the management company stays on top of routine maintenance. You may not even know what they're taking care of behind the scenes! When you own a home, these chores are yours to track. Make a checklist that is divided up into three different categories: monthly, bi-annually, and annually. 
On the monthly checklist, include things like cleaning the garbage disposal and inspecting HVAC filters. When it comes to testing smoke detectors and inspecting your water filtration system, this can be done twice a year. On an annual basis, try to spread out various inspections and required maintenance throughout the year. This may include plumbing or termite inspections, in-depth HVAC service, and chimney cleaning.
8. Schedule preventive maintenance
After you create your maintenance checklist, make appointments for the year ahead. This "set it and forget it" method of preventive maintenance will help you stay on track. 
Whether it's the plumber doing an inspection of your pipes or the HVAC company replacing filters, having it on the books will ensure it gets done on time. Taking care of your home throughout the year is the best way to prevent an issue that could lead to costly repairs.
9. Keep records and maintain insurance coverage
As you make big purchases for your new home, remember to keep records of everything. 
For example, did you install a new air conditioner? In addition to improving the value of your home, this may also serve as a tax write-off at the end of the year. 
What's more, it's important to keep track of all the big changes you make to your home to ensure you have the insurance coverage you need. Do a quick inventory check every six months to make sure you have the right amount of coverage.
10. Don't be afraid to ask for help
Moving takes an incredible amount of time and energy. 
While it may be the pricier option, full-service movers will pack and transport all of your belongings, making it a breeze. For a more affordable option, consider a hybrid model. Some companies will simply handle those big items like your bed, couch, and heavy furniture. This is a good option if you feel like you can handle the boxes on your own. The cost of buying a new home can add up quickly, so it's also a good way to save some cash. 
Finally, don't be afraid to ask for help if you're not sure about something in your new house. Looking for a plumber or electrician? Lean on your neighbors for high-quality referrals. This will help you find reputable professionals, putting your new home in good hands.
Share this article on social media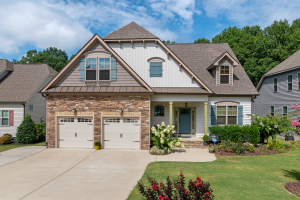 Moving tips
What to Expect When Buying a Home in 2023 There's good and bad news if you're looking to buy a home in 2023. After the booming market that saw skyrocketing prices in 2021, this year's prices
Read more »
Check out MovingWaldo's free moving platform and find everything you need for your move. No sign up required!