Yorkshire Water Change of Address: Online & By Phone
How to change your address with Yorkshire Water
When looking to change your address with Yorkshire Water, you have 2 options to pick from:
When moving from Leeds or any town in Yorkshire, it's essential to update your address with all the utility providers, including your water service provider. It's essential to inform them as soon as possible so they can update their records and ensure a smooth transition for you. 
You can either update your address with Yorkshire Water online on their website or by phone. MovingWaldo has got you covered with a step-by-step guide to help you complete your Yorkshire Water change of address!
When should I notify Yorkshire Water of my move?
It is recommended to notify Yorkshire Water of your move up to 7 days before moving. If you update your address with Yorkshire Water too late you may experience delays in setting up your water service. 
How to change your address with Yorkshire Water
The process of changing your address with Yorkshire Water is easy. You can choose to update your address via phone or online. Let's learn more about it in detail.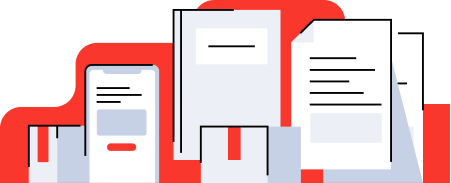 The most efficient and easy way to change your address with Yorkshire Water is online. Follow the steps below: 
Step 1: Visit the Yorkshire Water moving page. 
Step 2: Choose the "Existing Customer" option. 
Step 3: Enter the postcode of the address you're moving from, click "Lookup address" and select your property from the list OR enter your account number and other details manually, including your complete address. 
Step 4: Select the date of your move. 
Step 5: Fill out the existing customer form with your new address details, including your email address, date of birth and postcode.
Step 6: Click on "Submit" to finish.
You're now ready for the move! The change of address will get updated immediately and effective within 24 hours!
You can also call Yorkshire Water to update your address, especially if you are not tech-savvy.
There are 2 ways to reach the Yorkshire Water team: by requesting a call back or by dialling the number yourself. 
To request a callback:
Visit the

Yorkshire Water website

 

Request a callback

by selecting a reason from the dropdown menu. Their customer service agents will give you a call back within no time.
To call the Yorkshire Water team yourself: 
Dial 0345 124 2424
They'll ask for your name, date of birth and the address to which you want your water bill redirected. 
You will need to provide your account number as well as your postcode and new address.

After the final confirmation of the address, the changes will be made immediately, effective within 24 hours of the transaction.
FAQ - Frequently Asked Questions about Yorkshire Water
What time does Yorkshire Water open and close?
Yorkshire Water is open and reachable at 0345 1 24 24 24 every day of the week from Monday to Sunday, 24/7. 
Through this line, you can manage your account, change your address, pay and view your bills and get an up-to-date balance.
How can I know who my water provider is?
The water industry in the UK is privatized. This means that several different companies provide water services to customers. You can check your company by using the Water UK postcode checker. 
You may also check your local authority website for details of who provides the service in your area or contact your local council and ask for more information about their water supplier.
How can I create a new account with Yorkshire Water?
It is effortless to create an online account with Yorkshire Water. If you don't have an Yorkshire Water account, you can set one up with this link. By setting up an online account with Yorkshire Water, you will be able to manage payments, access bills, change of address and keep up to date on important information.
What services does Yorkshire Water provide for customers?
Yorkshire Water services include water supply,sewerage, building and developing, wastewater treatment services, blocked drains and sewage leaks, water pressure and much more.
With relocation come the responsibilities of packing, planning, and updating various elements. We agree that moving is stressful but changing the address of your water provider shouldn't be.  There are two ways to do so — online or by phone. The only thing you just have to pick is the method that is the most feasible for you! At the same time, do not neglect other changes of address that need to take place, like for HMRC!
Share this article on social media
Daily Living
How Much Does It Cost to Live in London? – 2023 What is the average cost of living in London?   The average cost of living in London for 1 person is £2,538.08 per month.  Moving to
Read more »
Check out MovingWaldo's free moving platform and find everything you need for your move. No sign up required!