Welsh Water Change of Address: Online and by Phone
How to change your address with Welsh Water
When looking to change your address with Welsh Water, you have 2 options to pick from:
*Keep reading for more details
When moving from Cardiff or any other town in Wales, updating your address with all the utility providers, including water service providers is crucial. It is essential to inform them as soon as possible so they can update their records and ensure a smooth transition for you. 
Welsh Water supplies drinking water and wastewater services to most of Wales and parts of western England that border Wales. The overall process of Welsh Water change of address is easy. You can either update your address with Welsh Water online on their website or by phone. Read on to learn more about the full procedure!
When should I notify Welsh Water of my move?
If either your current or new properties

have a water meter

, you

should notify Welsh Water of your move

on your moving day or the following day.*


If either your current or new properties

do not have a water meter and live chat or call Welsh Water,

you can let them know up to 14 days before you move home.
*Don't forget to take a final or opening reading on the day you move, so they will bill you for what you used whilst you were occupying the residence. If you are unable to take a reading yourself, you'll need to notify Welsh Water 10 working days before you move. 
How to change your address with Welsh Water
The process of changing your address with Welsh Water is easy. You can choose to update your address online or by phone. Let's learn more about it in detail.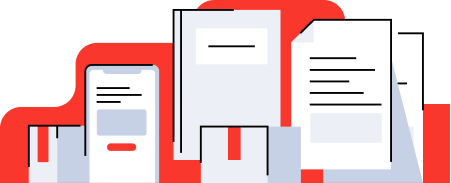 To complete your change of address with Welsh Water online, you have 3 options to pick from:
Option #1: By login into your online account
The most efficient and easy way to change your address with Welsh Water is online. Simply follow the steps below:
Go to the

Welsh Water moving page

.  

Select the "My Account" tab at the top of the screen or click on "Login and move online" under "Already a customer?"  

In the "My Account" section, enter your email ID and password to sign in. 

Fill in all the fields required for changing your address, including your postcode, house number, street name, and town where you are moving from.
Click on "Update", and your address will be updated in their records effective immediately.

 
Option #2: Via Direct Message on Facebook or Twitter

Simply send a Direct Message to Welsh Water on Facebook or Twitter, explaining that you're moving home and want to complete a change of address.
Option #3: Via Live Chat
You can also update your address with Welsh Water by using their Live Chat. You can get in touch with a customer service agent from Monday to Friday, between 8am and 8pm Monday and on Saturday between 8:30am and 1:30pm.
If you prefer, you can also choose to change your address with Welsh Water by phone, especially if you are not tech-savvy. Contact Welsh Water and speak to a customer service representative by dialling 0800 052 0145 (8:00am – 6:00pm Mon-Fri / 9:00am – 1:00pm Sat).
The customer service representative will ask you for your account number and postcode. They will then ask you for your new address details and the property owner's name. Once this information is confirmed, they will update your account with the new address details.
FAQ - Frequently Asked Questions about Welsh Water
What time does Welsh Water open and close?
Welsh Water is open and reachable at 0800 085 3968 8:00 am to 6:00 pm on Monday to Friday. 
Through this line, you can manage your account, change your address, pay and view your bills and get an up-to-date balance.
How can I know who my water provider is?
The water industry in the UK is privatized. This means that several different companies provide water services to customers. You can check your company by using the Water UK postcode checker. 
You may also check your local authority website for details of who provides the service in your area or contact your local council and ask for more information about their water supplier.
How can I create a new account with Welsh Water?
It is effortless to create an online account with Welsh Water. If you don't have a Welsh Water account, you can set one up using this link. Once your account is created, you can keep track of billing statements, invoices and change of address.
What services does Welsh Water provide for customers?
Welsh Water services include water supply, water quality, leakage, flooding, drains and returns. Welsh Water above all prides itself in providing healthy and clean water to protect the environment.
It is not only stressful but also time-consuming to pack, plan, and update when you move. Although moving can be stressful, changing your water provider's address shouldn't be. You can use either an online or telephone method to do so. Your only task is to decide which method is the most convenient for you! At the same time, it's important to not put aside other changes of address that need to take place, especially with the DVLA!
Share this article on social media
Self Storage
The process of choosing the best self-storage company in Nottingham can be difficult since there are tons of aspects to consider. Online feedback, complaints, professionalism, awards won, and the type and number of services a storage
Read more »
Check out MovingWaldo's free moving platform and find everything you need for your move. No sign up required!