Change of Address with Nationwide Bank: A Step-By-Step Guide
How to change your address with Nationwide
When looking to change your address with Nationwide, you have four options to pick from:
Online

in the

Banking app

or in the

Internet Bank

By calling

03457 30 20 11 

By post to

Nationwide Building Society, Swindon SN38 1NW

In person at the nearest branch


*Keep reading for more details
Moving to Liverpool or any place in United Kingdom can be overwhelming as there are so many tasks to complete. One of the most important ones is to update your address with several organisations, such as your financial institution. You surely would not want to miss out on any monthly credit card statement, or other important documents your financial institution sends!
If you're moving home and are a Nationwide Bank customer, updating your address with them is an important step. Here is a step-by-step guide to help you complete your change of address with Nationwide!
When should I notify Nationwide of my move?
It is recommended to notify Nationwide of your move as close to your moving date as possible, at the earliest one week before.
How to change your address with Nationwide Bank
Nationwide gives its customers 4 ways to change their address. Below, you will find details on how to complete your Nationwide change of address via each option.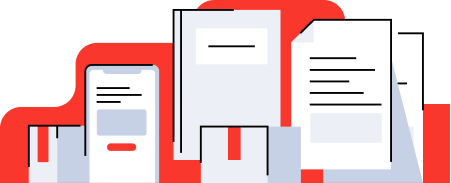 Option #1: In the Banking app
Step 1: Go to your Banking app and log in using your customer number.
Step 2: Click on the menu and then select the option of "Details & Settings".
Step 3: Click on "Your details".
Step 4: Then click on "View or change your address".
Step 5: Tap "Edit" and follow the instructions.
Step 6: Don't forget to hit the save button.
Option #2: In the Internet Bank
Step 1: Log in to the Internet Bank.
Step 2: Once logged on, choose the option of "Manage my details & settings".
Step 3: Go to "My personal details", then click on "View or change my personal details".
Step 4: Follow the instructions to update your address.
Step 5: Save your changes.
Changing your address with Nationwide by phone is also a good option if you want immediate changes. You simply need to call 03457 30 20 11 and provide the Nationwide representative with the requested details. The line is reachable from Monday to Saturday (from 8 am to 6 pm).
You might prefer to complete a change of address with Nationwide by post, especially if you can't visit a branch and do not have an online account with Nationwide Bank. To do so, follow the instructions below: 
Step 1: Open the change of address form provided by Nationwide.
Step 2: Fill in all the required details on the form.
Step 3: Mail the copy of this form to the address given below:
Nationwide Building Society
Swindon
SN38 1NW
Step 4: You may get a call from the bank to provide proof of identification before updating your address.
Finally, you can also visit your nearest branch to update your address with Nationwide in person. Note that you will have to bring a valid ID such as your driving licence or your passport. Your details will be updated immediately.
FAQ - Frequently asked questions about Nationwide Bank
Once I change my address with Nationwide, when will the changes take place?
Once you've changed your address with Nationwide, the changes will take place immediately if you've done it online, by phone, or in branch. If you've chosen to update your address with Nationwide by mail, you can expect a few business days (usually 3 to 5 working days) for the changes to take place.
What time does Nationwide open & close?
To find out what time Nationwide opens and closes, the best solution is to locate your nearest branch using the Nationwide branch locator as it varies for every branch.
How do I update my address for insurance and investment products?
You don't need to do anything to update your address for insurance and investment products if it's connected with Nationwide Flex Account or FlexPlus account: your contact details are updated automatically once you update your details with Nationwide. If not, you will have to contact your service provider to update your address.
How do I create a profile online with Nationwide Bank?
To create a profile in your online bank with Nationwide, simply get yourself registered by visiting this web page. Keep your identification and account details at hand. Also, as a part of the registration process, you will get a text message on your registered mobile number. So, make sure that your phone is handy at the time of registration.
It is crucial to update your address with your financial institution during your move. Completing a change of address with Nationwide Bank is a pretty straightforward and quick process with an option for everyone: online, by phone, by post, and in branch. Our step-by-step guide for change of address Nationwide will give you a crystal-clear overview of all the methods available. At the same time, make sure to update your address for upcoming elections!
Share this article on social media
Van Hire
Numerous factors need to be considered when searching for the best van hire company in Coventry. It is especially important to search for positive and negative reviews from past clients, the size of the lorry fleet
Read more »
Check out MovingWaldo's free moving platform and find everything you need for your move. No sign up required!