Anglian Water Change of Address: Online & By Phone
How to change your address with Anglian Water
When looking to change your address with Anglian Water, you have 2 options to pick from:
*Keep reading for more details
Moving house is probably one of the most stressful tasks in life. The last thing you want to worry about is a huge water bill used by someone else such as a new tenant staying at your old address. To avoid this, it's important to notify Anglian Water when you move so that they can transfer your account to your new address. Anglian Water serves more than 7.5 million people in the UK. It's the largest of the ten water and sewage companies that make up the non-profit organisation Water UK. 
You can either update your address with Anglian Water online on their website or by phone. Read on to discover the full Anglian Water change of address procedure!
When should I notify Anglian Water of my move?
It is recommended to notify Anglian Water up to five weeks before you move.
Note: In case you are moving to another country, it's all the more important to notify them so that you are not charged despite nil usage.
How to change your address with Anglian Water
The process of changing your address with Anglian Water is easy. You can choose to update your address online or by phone. Let's learn more about it in detail.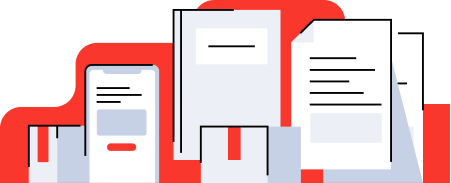 The most efficient and easy way to change your address with Anglian Water is online. Follow the steps below to do so: 
Visit the official

Anglian Water website

Fill in the form

with your new address details and postcode – this is mandatory

Choose "

I am an existing Anglian Water customer

" from the given options. 

Then log in to make the changes.

 
*Alternatively, you can also go to My Account. Under your profile section, click update address, enter details and save. 
Updating your address by phone is also a simple process to choose, especially if you are not tech-savvy. To do so, call 0345 791 9155.
You'll have to confirm that you are the property owner or have permission from the property owner to make changes to their account. You will also need to provide your existing account details along with your new address.
FAQ - Frequently Asked Questions about Anglian Water
What time does Anglian Water open and close?
Anglian Water is open and reachable at 03457 919 155 from 8:00 am to 8:00 pm on Monday to Friday, 8:00 am to 4:00 pm on Saturday and 10:00 am to 4:00 pm on Sunday. 
Through this line, you can manage your account, change your address, pay and view your bills and get an up-to-date balance.
How can I know who my water provider is?
The water industry in the UK is privatized. This means that several different companies provide water services to customers. You can check your company by using the Water UK postcode checker. 
You may also check your local authority website for details of who provides the service in your area or contact your local council and ask for more information about their water supplier.
How can I create a new account with Anglian Water?
It is effortless to create an online account with Anglian Water. If you don't have an Anglian Water account, you can set one up with the online form. In order to keep track of billing statements and invoices, Anglian Water also offers a set up for eBilling accounts so change of address has never been easier to manage.
Note: All eBilling accounts will no longer receive paper bills however this setting can be changed via the website.
What services does Anglian Water provide for customers?
Anglian Water services include water supply, water quality, leakage, flooding, drains and returns as well as other practical help. Anglian Water above all helps keep your water flowing to make your life as easy as possible.
Relocation comes with a lot of responsibilities, such as packing, planning, and updating. It's stressful to move, but it shouldn't be stressful to update your address with your water provider. Online or over the phone are the two ways to do so. The only thing you need to decide is which method is most convenient for you! At the same time, do not neglect other changes of address that need to take place, especially for upcoming elections!
Share this article on social media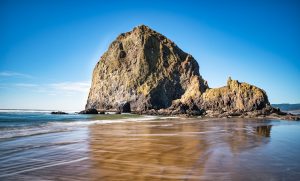 Moving States
Moving from California to Oregon: Everything You Need to Know Are you planning to move out of California? Looking for a place where life is simple, peaceful, and affordable? Hoping to get as far away from
Read more »
Check out MovingWaldo's free moving platform and find everything you need for your move. No sign up required!