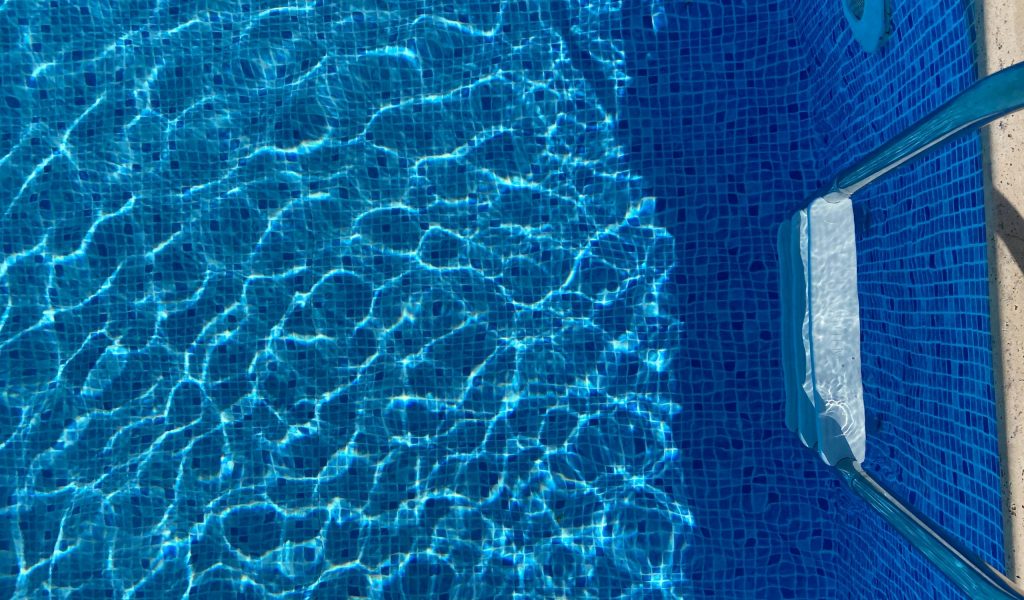 What Type of Swimming Pool Is Best for You?
Pools are great ways to entertain and cool off in the hot weather. Swimming pools also make your yard look good and feel like paradise.
There are a myriad of swimming pool options depending upon the type, design, size, and use. Budget, availability of materials, and soil compatibility also play an essential role in deciding which swimming pool to go for. The preparation phase is the trickiest, especially if it is your first time buying a pool.
Buying a pool is an investment, from maintenance to installation. Inform yourself on how much a pool cost before going forward with this big purchase.
You have a lot of questions you want to be answered. You are excited and anxious at the same time. Don't leap in without doing your homework! Here are all the questions you have about swimming pools, answered.
Other Factors to Consider
Booking trustworthy movers starts here
Compare multiple moving quotes calculated across the same metrics
What Is an Above-Ground Pool?
An above-ground pool does not require any excavation to be installed. It is "above" the ground, making it portable and easy to use. You still want your yard to be the same level.
Above-ground pools are portable ─ allowing you to take them with you if you move to a new address.

It is the most affordable option for families and can fit in a small backyard.

Easy to maintain and install.
Above-ground pools are not for exercise and diving. 

They can get damaged due to severe weather conditions.
Due to the limited usage, above-ground pools are mostly suitable for families on a budget. You can get your feet wet in it, but fitness swimming or diving should not be on your list with them.
Type of Above-Ground Pools
Steel above-ground pools are the least expensive but the heaviest. They are the most durable ones on the market as the steel is coated with zinc metal or galvanized to avoid corrosion.
Aluminum Above-Ground Pools
Aluminum above ground pools are lighter than the steel ones but are more likely to corrode and oxidize. They are more flexible, portable, and easy to disassemble.
It does not matter whether you are spending $1000 or $10,000 on a pool; you want it to last. Resin above-ground pools do not rust or corrode, hence being much more durable than the last two options. They are a bit more expensive and can crack or flake if no proper UV coating is applied.
Hybrid Above-Ground Pools
Hybrid above-ground pools are made from steel and resin both. They are robust and can last for years if proper care is taken.
What Is an Inground Pool?
Inground pools require a permanent hole in your backyard. It is costly compared to an above-ground pool, but the breathtaking view from inside the house is truly worth it. Imagine waking up to this view every morning!
Increases your home value by

5 to 8 percent.

It can be used for exercise, recreation, and pool parties.

Lasts for more than 50 years.
Extremely expensive to install and maintain.
Inground pools are a good fit for homeowners living in warmer climates. They are great for kids and adults alike, as due to their versatility, they can be used for entertainment, exercise, diving, and lounging.
Most of the inground pools are made from steel-reinforced concrete. These pools are durable, and the shell can last for more than 50 years. However, the interior finish is to be checked every 4-8 Years. Concrete gives you endless design options, including vanishing edges and beach entries.
Unlike concrete pools, fibreglass inground pool shells are fabricated in the factory. The ready-to-install shell arrives at your home and is placed in the hole. Although these are also great in terms of longevity and durability, you do not have many options for the design, shape, and size.
Vinyl inground pools are the cheapest ones on this list. Pools that are lined with vinyl are smooth to touch. It also inhibits the growth of algae, hence saving costs for chemicals and filters.
Alternative finishes are used to give a pool an aesthetic look. These finishes include stone, tile, human-made textures, Primera Stone, Pebble Tec, etc. Although these finishes are appealing to the eyes, they only last for 8 to 12 years.
What Is a Semi-Inground Swimming Pool?
A semi-inground pool offers the benefits of both an above-ground and inground pool. They can be installed inground or partially inground, hence a perfect option for any sort of terrain.
Offers the same durability that of an inground pool at a lower price.

It can be quickly installed and requires less digging.
You are only limited to basic designs and shapes. 

Water is not as cool as it would be in an inground pool.
If you have a sloped backyard, a semi-inground pool is your best bet. People also go for these pools due to their dazzling looks and customization options. Semi-inground pools are made from extruded aluminum interlocking walls with a robust corrosion-free frame.
Types of Semi-Inground Swimming Pool
Sturdy aluminum or 14-gauge galvanized steel wall panels are used to install a semi-inground pool. The interior is lined with vinyl to hold the water.
A fibreglass pool can be used as an optimum pool with a few differences in the installation process. Although, you should go with aluminum interlocking walls.
Semi-inground pools are also made of concrete, glass, stone, and brick. It all depends on what type of look and durability you are looking for.
What Is an Infinity Pool?
Infinity pools or infinity edge pools are truly a work of art. These pools give you an illusion of a disappearing edge, creating an astonishing view where it seems like the edge is merging with the ocean or the sky. A holding pool catches all the water falling off from the edge and pumps it back to the main pool.
It is excellent for landscaping and offers stunning views of the surroundings.

Water is constantly circulating and hence remains cleaner than usual.
They are only good if your house is surrounded by beautiful scenery.

Infinity pools are costly, making them a luxury not everyone can afford.
Infinity pools are suitable for people who want a modern look in their backyard that matches the house's aesthetics. Moreover, it is only a good option if you have a large backyard and a scenic view. 
All infinity pools are custom-made, and the construction material is the same as an inground pool.
Concrete and stone are commonly used to construct an infinity pool due to their durability and longevity. Sometimes the vanishing edge is made of fibreglass to have a more stunning view.
Some infinity pools are made from see-through materials like fibreglass to have a seamless view.
What Is an Exercise Pool?
Exercise pools or swim spas are smaller than an Olympic-size pool but enough for you to practice swimming strokes with the help of a current generator. 
Great for swimming practice at home.

Some exercise pools also have a separate hot tub tank for relaxing.
Exercise pools are smaller than full-sized swimming pools.
If you are a swimming enthusiast, chances are you go to the local recreation centre to practice. What is better than having your own exercise pool right in the backyard? 
The construction is similar to that of an inground pool. The only difference is using a propeller or a swim current generator to create water currents to swim against. Some manufacturers like Hydropool and Endless Pools provide swim spas made of acrylic shell and finished resin cabinet with built-in swim current generator and filtration systems.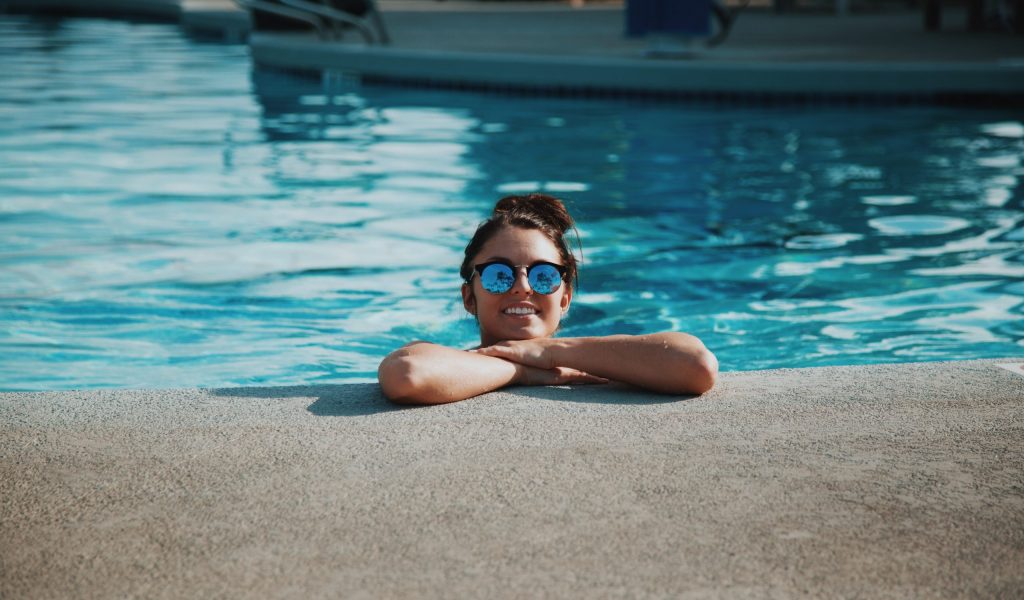 The Types of Swimming Pool Waters
What is a Saltwater Pool?
Traditional chlorine pools can cause chlorine hair phenomenon, skin infection, and eye irritation. Saltwater pools use a salt-chlorine generator, which converts the added salt into chlorine. The salt levels are barely noticeable as they are a fraction (3000 to 4000 ppm) of what you observe in an ocean. In most cases, you cannot even taste the salt. As the chlorine level is much lower, the water is gentle on the eyes and skin. It does require an upfront investment of installing a salt-chlorine generator ($1000 to $1500), but you will not have to buy or store chlorine anymore. Saltwater is excellent for fibreglass and resin pools, concrete tools with titles interior, and polymer wall pools with vinyl lining. Using a saltwater system with a steel or aluminum pool will cause it to erode. Saltwater pools are perfect if you are irritated by chlorine water. Saltwater feels smooth and silky, making it extremely gentle on the skin. If you are a beginner, a saltwater pool should be your priority.
Cost-effective and reduces exposure to chlorine.

Gentle-feeling water for kids and beginners.
Requires upfront investment.

The complex saltwater system may require a technician for maintenance.
Untreated pool water can accumulate harmful bacteria that can cause health complications for swimmers. Some amount of chlorine is added to sanitize the water and kill the waterborne germs.
Although there are many sanitizing options available (bromine, ozone, and UV), chlorine is the most readily available option. Chlorine can be added in tablet, powder, or liquid form. Liquid chlorine is the cheapest of all and can be poured directly into the pool. Make sure the chlorine values remain between 1 and 1.5 ppm during the swimming season. If you do not want to make a hefty investment in a saltwater system, chlorine is your best friend. There is no rocket science in using chlorine, although you will have to buy and store it throughout the season. Chlorine can be used with almost every type of pool. If you own a vinyl pool, make sure you are using Di-Chlor chlorine to avoid any issues.
Requires no upfront investment, is cheaper, and available at all pool stores.

It is easy to operate.
Chlorine can irritate your skin and eyes.

It can also dry out the hair and skin.
What Is a Mineral Water Pool?
A mineral water pool uses minerals like magnesium chloride, sodium chloride, and potassium chloride to treat the water, hence reducing chlorine usage by 50%. A mineral water pool is the best amongst all the options as it is user-friendly, provides the best value for money, and moisturizes your skin too! A mineral water system costs less than a saltwater system, typically around $900. It works via a process called electrolysis. The minerals are converted into a small amount of chlorine that acts as a sanitizing agent and inhibits algae and waterborne microorganisms' growth. If you want to reduce chlorine use, want softer water, and a sanitizing method that works with all types of pools, a mineral water system is the best option. It also reduces pool operational costs and does not cause wear and tear on your pool equipment. Mineral water systems can be used with all types of pools, including inground, above ground, infinity, and exercise pools.
It is affordable and provides the best quality of water.

Easy to maintain and protects your pool against corrosion.

The water feels gentle on the skin.
The mineral cartridge is to be replaced every six months.

It still requires use of chlorine.
What Size of Pool Do You Need?
It all comes down to how big your pool should be. There is no ideal pool size that works for all as it depends on various factors that include:
Number of household members

The size of your backyard

Is the pool going to be used by adults or kids?

Do you intend to exercise in the pool (swim laps)?

What is the type and shape of the pool you want?
| | |
| --- | --- |
| Household size | Size of pool  |
| Less than 4 members | 14 ft. by 25 ft. |
| 4-6 members | 16 ft. x 32 ft. |
| 6-8 Members | 18 ft. x 36 ft. |
| More than 8 members | 20 ft. x 40 ft. |
| For swim laps | 35 ft. x 16 ft. |
Source: BR Pools, Pool Pricer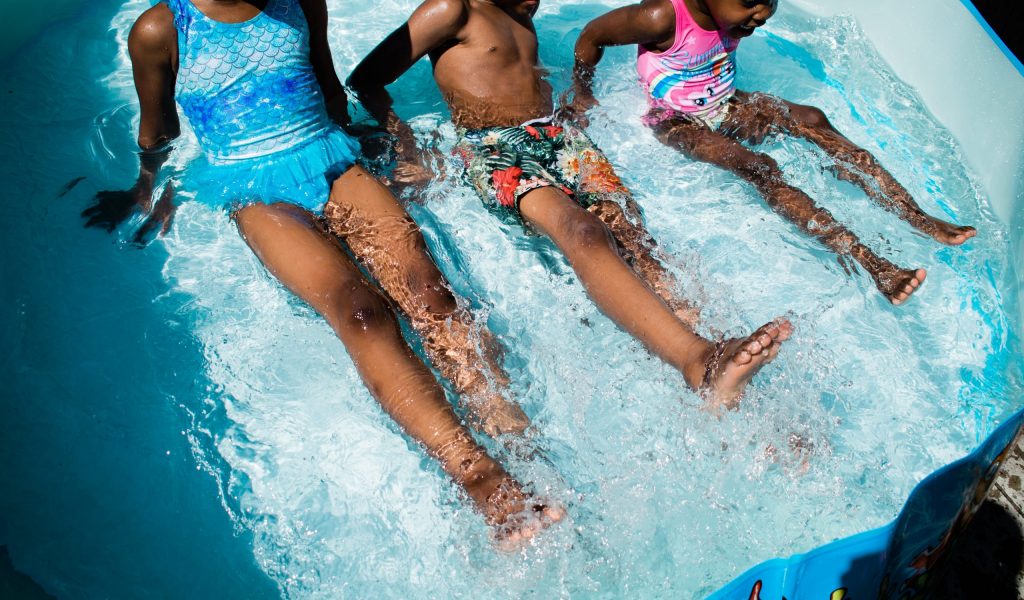 What Are Some Alternatives to a Pool?
Pools can get costly and take up a lot of space. Here are some affordable and temporary alternatives to the standard pool.
Inflatable pools are above-ground pools made from polyvinyl chloride (PVC) and rubber composite. You can quickly set one up using an air pump or by just blowing into it. Fill it up with water and VOILA!
It is a cheap alternative to a steel/resin above-ground pool that costs less than $1,000. They are not for hardcore swimming, but you and your kids can enjoy splashing water in them. You can easily buy a new one if the old one wears out as they typically last for 1-2 seasons.
Get an Inflatable Hot Tub
Do you want an affordable hot tub? Get yourself an inflatable hot tub as they are cheap and easy to set up. Most of these come with a built-in heater and pump. 
They are mostly made of reinforced vinyl that prevents minor scratches and punctures. Most of the models' water capacity is around 200 gallons, enough for 3-6 persons.
The water heater on this is not as powerful as that of a regular hot tub, but it is a perfect alternative to a permanent pool for the price tag.
Get One of Those Blue Plastic Pools
Small blue plastic wading pools are perfect for adults, kids, and pets to get their feet wet. They are incredibly cheap and readily available in every pool store.
Wading pools are 2 feet deep and only suitable for recreational purposes. If you can't afford a permanent pool or just want to enjoy getting your feet wet, get a wading pool.
What's better than enjoying the summers with a slip and slide! It is a long sheet of thin plastic that is covered in water for kids to slide on. Adults and teenagers can also use it but make sure you do not hurt yourself.
Find the perfect spot in your backyard, install a slip and slide, connect it with a hose, and go crazy!
If your only concern is to get wet in summers, why not try a sprinkler? There are tons of recreational water sprinklers available in the market that create a pleasing rain effect. 
Many water sprinklers also come with splash pads, but they are only suitable for kids. You just have to hook the sprinkler to a water hose, and that's it!
So, What Pool Is Right for You?
Situation 

Pool type that is right for you 

Unlimited budget

Infinity Pool

Limited budget

Above Ground Pool

Limited yard space 

Above Ground Pool

Unlimited yard space

Inground/Semi-Inground Pool

Large household 

Over 5 people

Inground Pool

Average household

Less than 5 people

Above Ground/Inground Pool
A swimming pool might be the only thing missing in your dream house. It is great for summer pool parties, exercise, and solo relaxation, but all of these require a different pool type. Moreover, it also depends on by whom the pool will be used for. Is it just for the kids to enjoy? Or simply to cool off during the warm weather?  Whatever the reason might be, it is a place for you and your family to relax, have fun, and enjoy life. With all the questions you had about swimming pools answered now, what's holding you back? The cost? We got you, read our full article on the cost of swimming pool including installation and maintenance. Contact your local pool contractor and get yourself a beautiful swimming pool!
Share this article on social media
Renovation & Maintenance
Installation and Maintenance: How Much Does a Swimming Pool Cost? Did you know that a swimming pool can add value to your home? This goes without saying that a swimming pool is an investment. There are
Read more »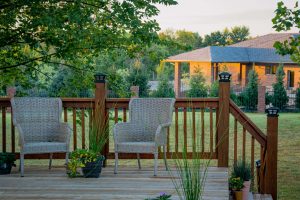 Renovation & Maintenance
Everything you Need to Know About Decks Imagine having a stunning wooden deck around your swimming pool or a breathtaking vinyl island deck in your backyard. Building a deck is a great way to add extra
Read more »