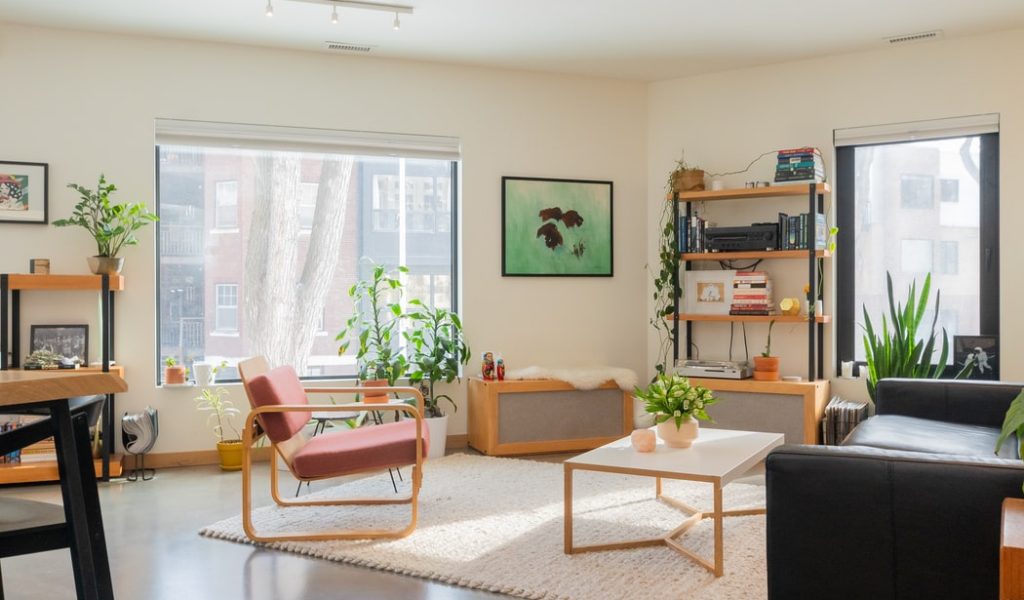 A Guide to Cleaning Your Carpet at Home
If you have a carpet at home, you must understand that regular cleaning is the ultimate solution for a long-lasting duration. On average, homeowners are required to clean their carpets at least once a week. If you move into a house where a carpet is needed yet, many people go in and out at different points, then you definitely need to know how to clean your carpet. This article is a guide to cleaning your carpet at home and ensuring your home looks the best.
Booking trustworthy movers starts here
Compare multiple moving quotes calculated across the same metrics
Cleaning the Carpet Yourself vs. Hiring a Professional Carpet Cleaner
 There has been this heated debate on whether to hire professional cleaners or do the entire cleaning yourself in several homes and online spaces. Truthfully, it all depends on the kind of results that you need. If you cleaned out your carpets yourself, there is always a high risk of ruining your carpet's fabrics. This way is because of using the wrong carpet cleaning materials that may be harsh. If you hire a professional carpet cleaning service, you will be sure that your carpet is safe. These professional cleaners are dedicated and trained to know how to identify different carpet types and work with them for the right results.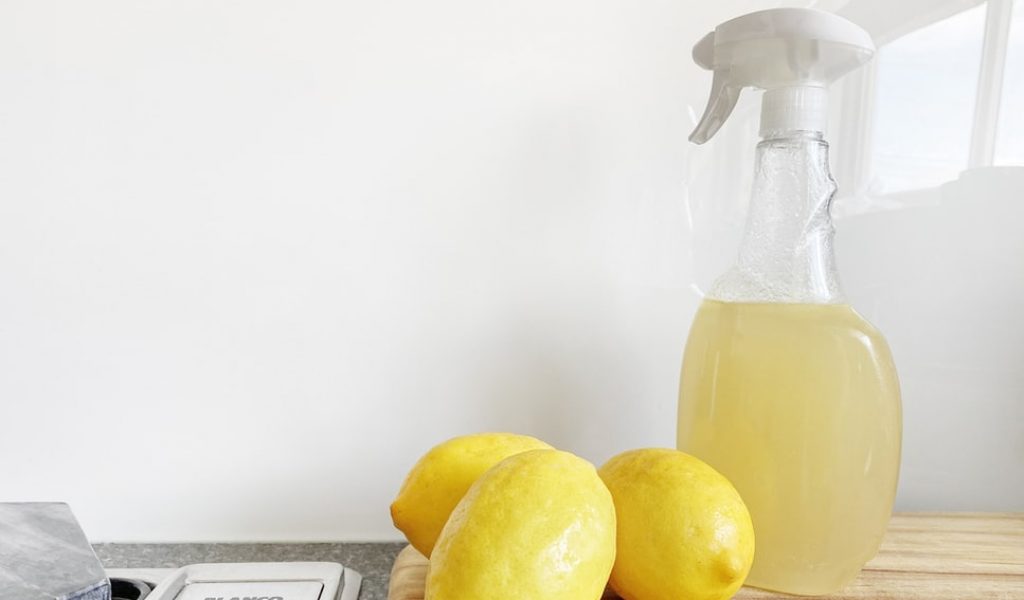 Natural Carpet Cleaning Solutions
There are several natural carpet cleaning solutions that you can work with. There are the detergent solutions, baking soda and vinegar solutions, and the ammonia solution you can work with to clean your carpets.
Pros and Cons of natural carpet cleaning solutions
With these natural carpet cleaning solutions, you can save a lot of money compared to using commercial cleaning products. They can easily be found in your home or at any local grocery store.
They are eco-friendly and safe to use
Many people prefer to use natural carpet cleaning solutions because they are eco-friendly and will not damage the environment. On top of that, they are safe for young children and pets. 
You cannot get all these stains out
NO matter how hard you try, it is difficult to get all the strain out in one wash. If you attempt to rub repeatedly on the carpet, it may get damaged. 
Commercial Carpet Cleaning Products
Commercial carpet cleaning products can be found at any nearby store and are very efficient in removing stains from carpets. However, they are harmful for yourself and for the environment. They also evoke a strong smell that can last for hours. When searching for commercial carpet cleaning products, choose an option that is considered to be natural or semi-natural. 
Steam Cleaning Your Carpet
Steam cleaning is one of the best ways you can remove stains from your carpet. You can even steam clean on your own without the help of a professional carpet cleaning service. You can find steam carpet cleaners at any big chain store. Follow the steps below to steam clean your carpet.
How to steam clean your carpet
Step 1: Clear the room and keep your belongings off
When you intend on steam cleaning your carpet, ensure that you remove all your belongings from the carpet. If there is a lot of clutter on the carpet, it will slow down the entire process for you.
If you have furniture that you cannot move, you should cover the table's legs with a waterproof cover to protect the furniture from hot steam.
Step 2: Vacuum the carpet and spot stains before cleaning
After you have set up everything, you should ensure that you vacuum the carpet and eliminate any loose dirt. One good thing about a carpet steam cleaning machine is that it helps you restore the fabric after cleaning. At this point, you may most likely spot stains on your carpet. It is best to pre-clean the stains before beginning the steaming process. 
Step 3: Prepare the steam cleaner and clean the carpet
Fill up the tank with distilled water and ensure that it is fully detachable. Ensure that you do not put anything else in the tank. Only distilled water is allowed. When you are done with this, run the cleaner and clean the carpet. Start from the far points of the room.
Pros and cons of steam cleaners
They are very affordable.
If you are looking for the best ways to clean out your carpet, you should know that it is the best option. Steam cleaning keeps your carpets freshly cleaned, smelling better, and new.
They clean dust mine better.
Cleaning out dust mines is not an easy process. Thankfully, steam cleaning helps you work on the process better to achieve a longer-lasting result.
The carpet will take longer to dry
If you live in a place where there is a lot of movement, steam cleaning may not be the best option. This is because it takes a lot of time to get dry completely, and if you use it without drying, it brings out a lot of odor.
The residue can stain shoes.
If you do not handle the process well, you will see that the residue will stain other items that you place on it. For example, if you pour your clothes on the carpet for a long time or lie on this carpet, it tends to stain your clothes.
Encapsulation Cleaning Your Carpet
Encapsulation is a process that involves cleaning and protecting a carpet by covering its fibers with a solution that prevents soil particles from entering the fibers. This method eliminates the need for regular cleaning.
This method eliminates the need for deep cleaning and requires minimal dry time. Since it only takes 30 minutes or less, the carpet can quickly be put back and used. A brush machine is used to extract the crystals from the carpet. The agitation generates a powerful cleaning agent that's designed to remove dirt and stains.
Tips for using encapsulation to clean your carpet
The first step is to vacuum using a brush to remove the dirt. This step is essential to avoid staining the carpet. Work it over the carpet at a slow pace, and be careful not to over-wet it. The key is to ensure that the vacuuming is done regularly to collect the crystals. It can take a few vacuuming sessions to get all the dirt out. Although the difference in the clean is noticeable, it is still essential that you regularly vacuum to collect all the crystals. Also, the encapsulation works by allowing the dirt to be collected without the need for a vacuum. An encapsulation clean is an integral part of the maintenance process for carpets. It can be scheduled once a month or annually. It is an easy and effective way to maintain your carpets. Just follow a few simple steps to maintain their appearance.
Pros and Cons of encapsulation cleaning your carpet
It has the best cleaning function
The encapsulation cleaning method works uniquely with a different cleaning function. As the carpet is cleaned, the dirt attached to the fibers is released into the encapsulation solution. You can then extract the soil from the carpet after the drying process.
It works with low moisture
The low-moisture encapsulation method is a technique used to remove dirt and stains from the carpet. This procedure involves using various tools and strategies to remove the residue and keep moisture low in the process.
It is faster and keeps carpets clean for longer.
Encapsulation is a fast and effective method for keeping carpets clean. It eliminates the need for frequent cleaning and repairs and helps minimize the spread of stains.
Cleaning is sometimes not that deep
When you work with low-grade products, you will realize that the cleaning is not strong enough to work. So, there may be times where you need to apply more effort to make your cleaning process work.
The Easiest Way To DIY Clean Your Carpet at Home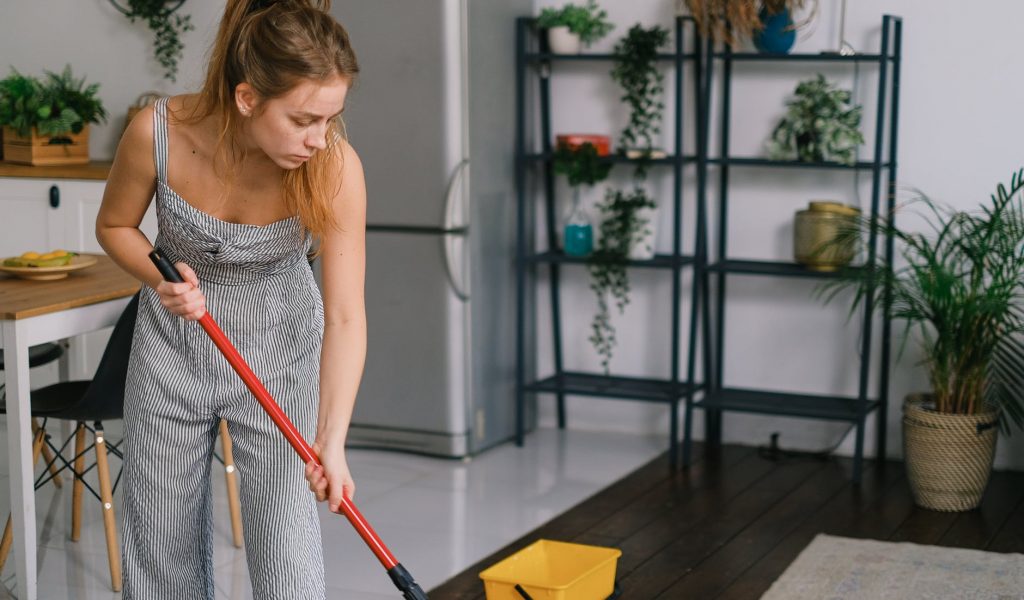 Before we go into this section, you must understand that deep cleaning is not an easy process to go through. If you have a carpet in your home, you should know that you should deep clean it or hand wash it to prevent it from accumulating dirt once in a while.
If you have a small rug, it can easily be kept in the washing machine. However, if it is too big, you will need to clean it to dry it better thoroughly. You need to follow several steps when it comes to deep cleaning to achieve the best results. These steps are listed as follows. 
Steps to follow for the easiest way to clean your carpet at home
Step 1: Vacuum the rug thoroughly
Before you begin washing the rug, ensure that you properly vacuum the top of the carpet to remove traces of dust and dirt. Flip it to the other side and ensure that it is done correctly.
Step 2: Take it out of your house
While you are done cleaning, ensure that you are not within your house. Take the carpet outside and prop it up to a fence so that the water can drip down. While washing, you will most likely see traces of dirt around the surface. Keep cleaning until the paths are no more.
Step 3: Pour some shampoo on the surface of the carpet
While you are washing, ensure that you pour some shampoo on the surface of your rug. But first, you must ensure that you are cleaning your carpet close to a water supply system.
If the shampoo you are using requires mixing with warm water,ensure that the warm water is used while washing.
If the color of the carpet starts to run out while washing, ensure that you take the rug to a dry cleaner to wash. While washing, ensure that you have touched various areas, then rinse it out. If you feel that the surface of the material is not clean enough, repeat the process.
After washing the rug with soap and water, ensure that you get rid of as much excess water as possible. Hang the carpet in an open dry place for it to dry. Ensure that there is no obstruction so that the carpet will get dried without a hassle. Drying a carpet usually takes a minimum of 1 day in warm weather outdoors. 
Step 5: Vacuum the surface again.
After it has finished air-drying, you can place the rug back into the previous position in your house. To complete the process, ensure that you properly vacuum the surface of the carpet again. It will give it the best look.
FAQ - The most frequently asked questions about home carpet cleaning
How much does a professional carpet cleaning cost?
The average cost of a professional carpet cleaning depends on the quality of the cleaning process, the expertise you are hiring, and the carpet condition. In Canada, the average price to clean a carpet ranges from about CAD$75 to CAD$300. Most people pay around $90 to get the carpet professionally cleaned. 
How do you remove stains from a carpet?
Removing stains from a carpet is a pretty straightforward process. They may be stains like coffee, blood, nail polish, or other old stains you need to eliminate. To achieve this, all you need to do is mix a bottle of vinegar and dishwashing liquid into a spray bottle. On the carpet, you can spray liberally and allow it to soak for at least 10 minutes, then scrub with a dry and clean towel. Keep on doing this until the stain is removed.
What are some ways to get rid of carpet beetles?
There are several ways you can get rid of carpet beetles from your home: 
Steam cleaning your carpet

Pouring boric acid on your carpet.

Pouring and cleaning with vinegar

Spraying an indoor insecticide.
How do you install a carpet?
The first step you need to take is to measure all the walls in your room. Take the length of these walls and multiply it by the width.
Ensure that the surface of the ground you intend to place the carpet on is smooth and clean to avoid any bumps while in the carpet. If there are any rough edges, scrape them off to ensure that they are well kept.
If you are good with carpentry, you can remove the irregular areas to make sure these carpets fit nicely on the ground without causing or having to deal with any obstruction.
How do you remove a carpet?
The first step in removing a carpet is to clean the space you intend to remove the carpet from. If you have any protective gear, you should put it on to prevent particles of dust from entering your eyes and mouth. Then detach the carpet directly from the strip that you attached it to. It will make it easier for it to pass through. Remove the pad and get rid of all the tack strips that you may have connected to the pad. 
How do you install a carpet on stairs?
Carry the large piece of carpet material and stretch to other sides of the wall, hammer the strips to the wall and stretch the carpet to the back wall. Hammer the carpet into place and ensure that all edges fit it well.
Where can you rent a carpet cleaner?
Renting a carpet cleaner is actually easier than you think! You can rent one at almost all hardware stores. Check out their equipment rental section online before going to the store. Otherwise, a lot of equipment rental stores have them as well. 
How do you get a smell out of a carpet?
Spray baking soda on the carpet and leave it there until the carpet is dry. Vacuum the residue up, and it will get the smell cleaned out within a short time.
In this article, we have shown you a complete guide to cleaning your carpet at home. We understand that a lot of people struggle with keeping their carpets clean. If you followed through to the end of this piece, you would know how you can keep your carpet clean and get the best results. 
Share this article on social media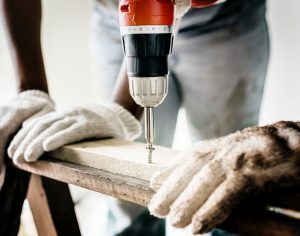 Moving tips
5 Renovations for a Homeowner in the Greater Toronto Area – GTA The real estate market in the Greater Toronto Area is hot. It's competitive and it's hard to stand out or find the best deal.
Read more »