In 2020, more than 1 million Canadians used MovingWaldo to help them with their move. Why is that? Most likely because MovingWaldo's platform can help save more up to 10 hours of paperwork, by centralizing all administrative tasks that require a move in one single place. This moving concierge gives everyone the chance to save time, money and avoid headaches, and all that for free. 
MovingWaldo Pro is the platform that allows real estate professionals to offer their clients the MovingWaldo moving concierge, and to get extra visibility with a new branded platform.  As a real estate broker, you can configure your own platform, and invite your clients so that they can benefit from all of MovingWaldo's resources and automated tools for free.

MovingWaldo Pro, as a client
When a real estate agent or broker invites you to its MovingWaldo branded platform, you get access to a ton of tools and resources that support you through your whole moving process.
Are you moving and wish you had some help? Check out our free interactive checklist.
Tackle Your Move in Minutes.
1. Save time with every task
2. Access exclusive deals
3. Track your progress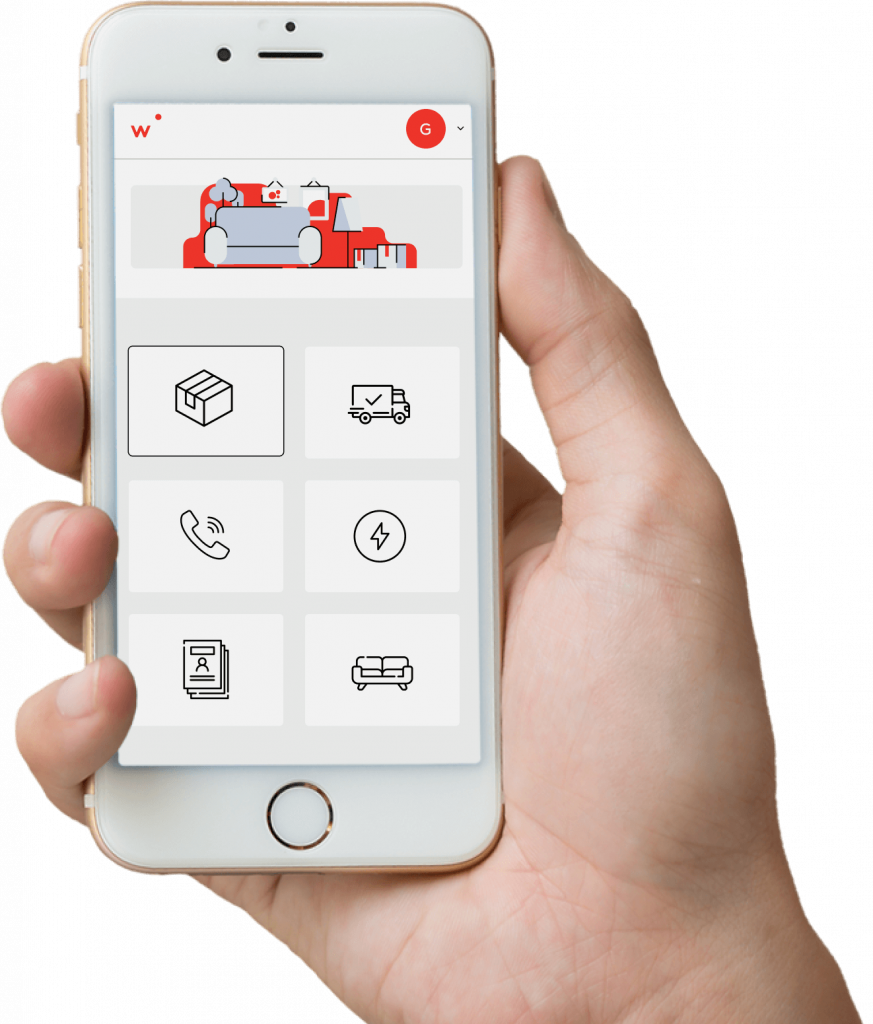 The advantages of MovingWaldo's Moving Concierge
For users of the platform, MovingWaldo's moving concierge offers you a complete and free assistance that guides you through each step of your move.
With our innovative technological tools, your most important tasks are simplified and automated, eliminating all risk of wasting precious time during your move. For example, you can update your address with over 1000 Canadian organizations in just a few clicks. 
Interactive and personalized checklists are provided to make sure you don't leave anything behind, and that you progress through your moving process efficiently and in greater peace of mind. 
To help you save money, moving experts share with you their best advice, guides and recommendations. We also gather up a number of trusted providers, movers and insurers to allow you to compare offers and make the most advantageous decisions. 
Our Moving Concierge assists you throughout your move by answering your questions, sending you important date reminders, and closely following your checklist progression so that you don't forget anything.
MovingWaldo Pro, as a real estate broker
As a real estate professional, getting a MovingWaldo branded platform ensures you to further your relationship with your clients, by providing them with a personalized and free access to all of MovingWaldo's tools, features and tips. This is a win-win situation for you, and for your clients!
The advantages of the branded platform of MovingWaldo Pro
For all real estate professionals, here are the main advantages of getting a MovingWaldo Pro branded platform :
A renewed and personalized brand image, ready to circulate on social media and to boost your online visibility.

Extend your service by offering your clients a complete, personalized, technological and intuitive support platform for their move. 

An easy way for you, your close ones and your clients to share your branded Moving Concierge, and to generate new referrals.

An entirely free platform, both for you and your clients!
A platform adapted to your image
MovingWaldo Pro allows you to level up your brand image by letting you customize your own platform. This new branded platform will automatically have you gain in visibility, since you will be able to invite all of your clients, friends and acquaintances on your own Moving Concierge service. 
Customizing your Moving Concierge platform
While offering your clients all of MovingWaldo's advantages, you also enhance your brand's presence, which will be displayed throughout their whole experience on the platform. We will then see:
Your profile banner image

Your logo

Customized messages

Links to your different social media
MovingWaldo also makes sure that the configuration of your platform is an easy and intuitive task. You simply have to:
Go to pro.movingwaldo.ca

Select the button "Start Now"

Fill out the form and upload your images

Claim your branded platform
Our team will then take care of producing your MovingWaldo Pro platform in the next 24 to 48 hours following your registration.
Once your branded platform is created and ready to be shared, you will be able to invite your clients and friends to use MovingWaldo. The number of invitations is unlimited, and free. It is then possible to generate traffic on your platform, and to get new referrals thanks to your moving concierge. 
To invite your clients, you simply need to share your magic link, which you will receive along with your platform, and you're ready to go! This magic link is yours, and will remain valid forever. You are then free to share it any way you like: by email, SMS, social media, websites, e-signature, etc. Communications tools are available to you in The Invitation Kit to help you share your magic link. When one of your clients open your magic link, they will be invited to create a MovingWaldo account. Then, their experience will entirely be on the branded platform that you have configured. 
If you have any questions, be sure to visit the FAQ to learn more about the platform.
MovingWaldo Pro is a perfect opportunity for all real estate professionals and agencies that desire to optimize their service for free. On top of getting a new personalized platform, you provide your clients with an exceptional tool that helps them save time, money and to accomplish a thorough and efficient move. Claim your MovingWaldo Pro branded platform in a few steps only and enjoy a service that will remain free for you and your clients forever!
Share this article on social media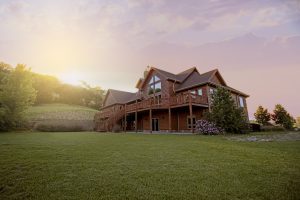 Real Estate
What to Know Before Buying a House? Are you ready to move from a confined apartment to a house you can call your own? Buying a house is a dream, but also, it is one of
Read more »