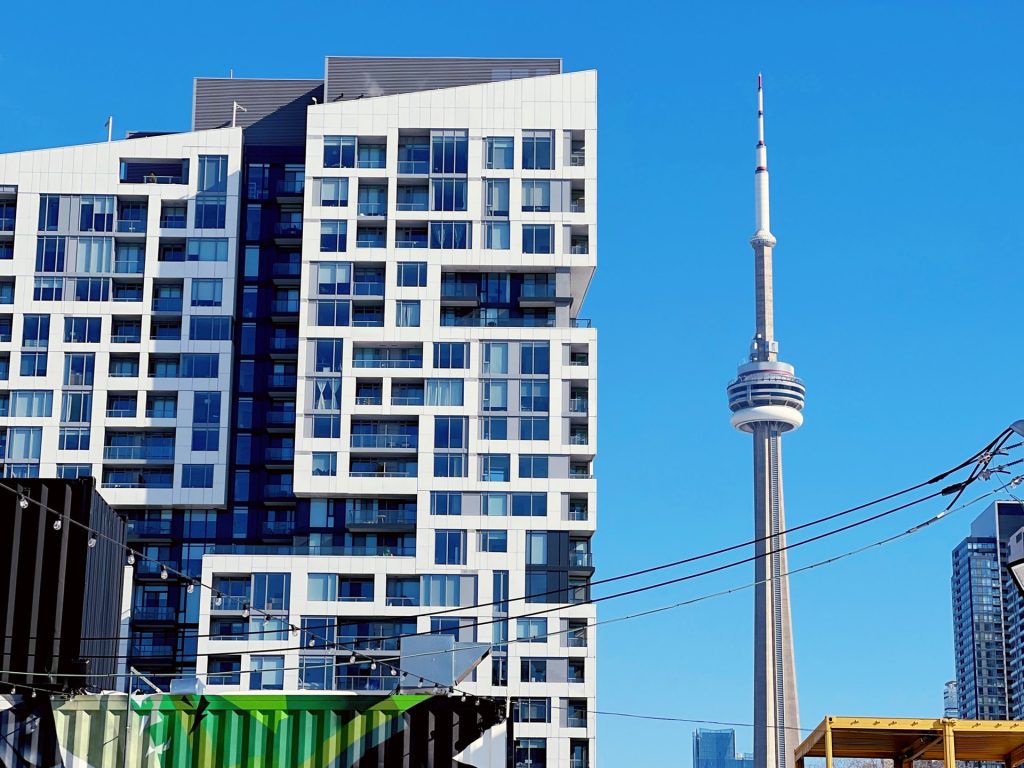 Top 5 Best Real Estate Lawyers in Toronto - Discover the Best Lawyers in TO
A big thumbs-up for taking the first step towards owning a residential property in Toronto! But buying property here might not be as simple as just paying and getting the keys. The process includes transactions and legal documentation. The little details that need to be rendered drive you crazy!
This is where the real estate lawyer steps in. When you buy a home, a real estate lawyer will be reviewing and legalizing all documents and issues related to real estate transactions.
We have put together a list to make your search for real estate lawyer services easier. This list of the top 5 best real estate lawyers in Toronto is based on careful analyses, comparing several online reviews, BBB ratings, years of establishment and level of experience.
MovingWaldo's list of the 5 best real estate lawyers in Toronto and the GTA
MovingWaldo is Canada's #1 Free Moving Concierge Service. Since 2016, we help millions of Canadians tackle moving tasks in minutes. We care to take the stress away from moving by offering free tools, tips and tricks and referral of service providers that you can trust. MovingWaldo is everything moving under the same roof!
How are real estate lawyers selected?
Our network of lawyers you can trust is carefully built based on professionalism, years of experience, accreditation, awards and social proofs from customers. We care to help you through the maze of information the web provides about this unique industry. You can trust the real estate lawyers listed here to guide you and your family safely into moving day!
Are you a good real estate lawyers?
4.8 stars based on 2168 reviews from around the web
Best for availability (all Ontario)
Real Estate Lawyers.ca LLP is an international chain of law firms that offer smooth transactions related to real estate law with the most competitive rates. Their area of expertise is the real estate market and corporate and commercial laws. This law firm has strong ties with real estate agents, private and institutional lenders, and many others that can come in pretty handy at times.
Services offered in Toronto
Buying and selling real estate (real es

tate law)

Estate and probate

Wills and power of attorney

Corporate and commercial law

Leasing and mortgaging
Flexible working hours (7 am till midnight, 7 days a week)
Free online quotes

Remote video conference option and in-home mobile signing available 

Available in all Ontario (30 locations across the province)

Competitive rates

No upfront legal fees

Step by step guide for new buyers
Not BBB rated and accredited

Expect a few delays if you have opted for remote signing services
Why MovingWaldo recommends Real Estate Lawyers.ca LLP for your real estate services
If you want a law firm that will help you reach your closing smoothly without any hitches, then Real Estate Lawyers.ca LLP is your best bet. This law firm has one of the best experts working in the niche of real estate. So they know how to work things out like magic. They have about 30 locations in all of Ontario and are easily accessible. Other than that, they also facilitate the process for their clients with the remote signing service.
2 Bloor Street East: Suite 3500 (Yonge & Bloor) Toronto, Ontario, M4W 1A8
4.9 stars based on 322 reviews from around the web
Best for remote assistance and video conference signings
Located in the Greater Toronto Area, Isenberg & Shuman is a law firm that has made its mark in real estate law for over five decades. Lorne Shuman and Bonnie Shuman have been working as a competent team along with the team of barristers, solicitors, and defense lawyers. They offer their expertise in real estate, corporate law, creating wills and power of attorneys, especially finalizing transactions without making their clients go through the turmoil of hidden clauses in the documentation. They also offer notary services and commissions.  
Services offered in Toronto
Real estate law, commercial law, corporate law, and business law

Notarizing and commissioning

Estate administration and planning

Wills and power of attorney
Mondays to Fridays 9:00 am to 5:00 pm
Timely correspondence

Five decades of experience in the real estate law field

Free closing quotes with complete transparency

Remarkable online rating of 4.9 stars and returning clientele

Offer remote assistance and video conference signing
Why MovingWaldo recommends Isenberg & Shuman for your real estate services
Isenberg & Shuman are one of the first names to pop up when you are looking for an expert real estate notary in Toronto. Their correspondence is excellent, and that is one of the most important things when you hire a real estate lawyer. They accumulate over 5 decades of experience in their field and have excellent online ratings. In addition to offering free closing quotes, Isenberg & Shuman also provide remote assistance and video conference signings, which can be very convenient.
5075 Yonge St, Suite 804, Toronto, ON, M2N 6C6
4.3 stars based on 125 reviews from around the web
Over 130 years of experience
Mills & Mills LLP is a law firm that was established in the 1800s. It has been well rated by Better Business Bureau and currently shines bright with an experience of more than a century for legal assistance in all types of real estate property transactions. From selling and buying to mortgaging and leasing, Mills and Mills will not let you down. They have a competent team of experts that will assist you from the very beginning to the deal's closure. Moreover, Mills & Mills LLP is also helpful in drafting financial agreements.
Services offered in Toronto
Expertise in business law, labor law, real estate law.

Family law deals in legal divorces, child custody, spousal support, equalization of family property, and more

Wills and trusts

Entertainment and media law

Mortgaging properties
Mondays to Thursdays 8:30 am to 5:00 pm / Fridays 8:30 am to 4 pm                        
One of the oldest and most experienced law firms in Toronto (over 130 years of experience advising on real estate transactions)

Affordable and competitive legal rates

Customer-focused firm

Virtual meetings
Why MovingWaldo recommends Mills & Mills LLP for your real estate services
Mills & Mills is a customer-focused law firm that offers their clients virtual meetings with competitive legal rates. An experienced law firm speaks volumes. Mills & Mills LLP has almost been a landmark in Toronto's legal landscape as it is one of the oldest real estate law firms here. They accumulate over 130 years of experience and years of relationships with their clients based on trust. Backed by remarkable online reviews, Mills & Mills LLP is highly recommended by Moving Waldo and is rated A+ by BBB.
2 St Clair Ave W Suite 2101, Toronto, ON M4V 1L5, Canada
4.4 stars based on 105 reviews from around the web
Best for complexe or problematic cases
Baker & Company is a company led by a highly knowledgeable and experienced team of lawyers. Their lawyers will assist you through all the legal documentation with complete transparency. It's a team-based law firm that makes the senior lawyers more reachable to the clientele for their queries. The senior lawyers at Baker & Company are also responsible for planning the custom-made strategic solution for every client. The plan is passed on to the junior lawyer team, followed by the documentation that the highly skilled law clerks do. This model helps in more efficient and less costly solutions.
Services offered in Toronto
Real estate law

Employment law

Wills and estate

Hotel law

Expropriation law

Business law (in Canada)
Mondays 9:30 am to 6:30 pm / Tuesdays to Fridays 9:30 am to 5:30 pm
Accessible location

Known for taking on complex, problematic cases 

Blended hourly rates

Efficient correspondence
Little delays in deliverables due to excessive workload

No free online quotes
Why MovingWaldo recommends Baker & Company for your real estate services
If you have a complicated case, MovingWaldo suggests Baker & Company because of their proven track record of dealing with complex cases. They have a high-caliber and proficient legal team that responds to you with full transparency and keeps you in the loop at all times. Backer & Company has great online reviews and an array of highly satisfied clientele. They also offer blended hourly rates, which make the total expenses of hiring a lawyer less burdensome. Moreover, due to the easy accessibility of their location, the process of reaching out becomes more convenient for the clients.
130 Adelaide Street West, Suite 3300, Toronto, Ontario, Canada, M5H 3P5
4.8 stars based on 1475 reviews from around the web
Award-winning real estate lawyer
Axess Law provides you with convenient and affordable real estate lawyer services conveniently located around town in Toronto, Scarborough, Mississauga and Vaughan. The locations in Mississauga and Scarborough are located inside Walmart stores. You get to choose between legalizing your documents online or in person at their easy-to-access GTA offices. Axess Law is a Law Society of Ontario-approved legal service that has served 100,000 satisfied customers so far. Axess Law offers you the choice of booking an online or in-person appointment. They have lawyers who are available 7 days a week. You can decide to meet in person, by phone or through a remote video call. If you choose to meet in person, you can access any of the 5 Axess Law offices located across the Greater Toronto Area.
Services offered in Toronto
Notary/commissioner of oath stamp

Child travel consent letter

Invitation letter for Canada visa

Affidavit

Name change applications

Real estate transactions

Mortgage acceptances

Child travel consent

Birth certificates

Official adoption papers

Marriage or divorce certificates

Vehicle transfer forms

Passports

Government documents and more
Monday to Saturday 9:00 am to 5:00 pm / Sunday 10:00 am to 6:00 pm                  
Over 1000+ highly rated Google reviews 

Extended working hours, including weekends

4 easy-to-access locations in the GTA

Virtual appointments and consultations

Award-winning real estate lawyer
Less availability (must book in advance!)
Why MovingWaldo recommends Axess Law for your real estate services
Axess Law is a friendly, customer-oriented real estate lawyer service provider. With at least 100,000 satisfied clients, their track record is solid and trustworthy. This award-winning real estate lawyer is committed to providing legal services to make your life easy. Their goal is to ensure every individual has access to a lawyer suitable to their requirements. And in the past decade, they have performed exceptionally well.
439 University Avenue, Suite 2210, Toronto, ON M5G 1Y8
Frequently Asked Questions about Real Estate Lawyers in Toronto
What services can you get from a real estate lawyer?
Real estate lawyers can assist you with all the comprehensive legal services for buying, selling, leasing, or mortgaging property that includes assistance with all the transactions. They also help in all the legal documentation and necessary contracts for a smooth closure.
How Much Do Real Estate Lawyer Services Cost in Toronto?
The cost of legal services varies and is mainly determined by the complexity of the process. The lawyer's expertise is the other defining factor for legal fees.  
A legal fee ranges from $700 to $2000 for hiring a real estate lawyer in Toronto. As for a mortgage, it costs another $300 to $800 to throw on the pile for registering it on your behalf. Note that the fee is sometimes taken upfront or on an hourly basis.
(*fivewalls)
Do I need a real estate lawyer or a notary public when buying a property in Toronto?
Except for Quebec and British Columbia, real estate lawyers are not mandatory in the home-buying process in Canada.
While a notary and a real estate lawyer are both entitled to handle all the legal documentation when buying a property in Toronto, hiring a real estate lawyer is preferable. A real estate lawyer may act as a notary and represent the client in court, but otherwise, that is not the case.
Moving is often synonymous of stress, long administrative tasks and a significant waste of time and money. MovingWaldo helps you solve all these problems in just a few clicks! After some shameless self-promotion, we invite you to discover our free moving tools available to all.
Update your address on all your accounts

Connect the Internet, TV and phone.

Secure home and auto insurance

Find resources, checklists and more.
We bring together more than 700 organizations across Canada with a single and simplified form.
Share this article on social media
Community post
Toronto is surrounded by every type of neighbourhood imaginable: car-friendly suburbs for families, historic, established cities with brick-clad housing stock, bustling towns with plentiful job opportunities and more. The variety is endless.
Read more »
Check out MovingWaldo's free moving platform and find everything you need for your move. No sign up required!