Should I drive or ship my car? – Part I
In February 2014, my employer informed me of an opportunity to get work experience in Alberta. A week later, he informed me that my transfer was official and that I needed to be in Edmonton ready to work on the 9th of March; it gave me two weeks to figure out everything, from Montreal, about moving to Alberta. Fortunately, I did not own much aside from an old Volkswagen, a bed, a TV and a deteriorating sofa. I made my decision quickly: I would keep most of my furniture in a storage unit until my return, and I would sell my car. It was old and definitely not capable of taking me safely to my destination. Oh, I also sold the dying sofa to my roommates.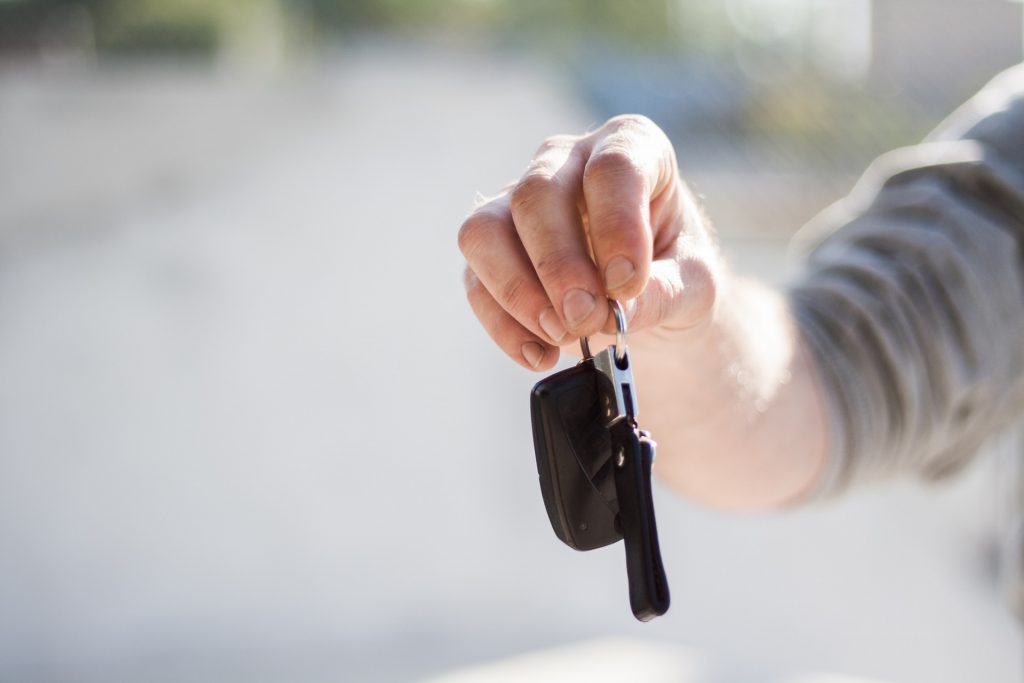 I was not the only one to be transferred to Alberta; two co-workers came too, each using a different approach. One drove his car all the way, taking advantage of the extra space to carry luggage and small furniture; the second one shipped his car by train and flew directly to Edmonton. In the end, all of us were happy with our decisions.
In Part 1 of this article, you will find a comparison of different car shipping companies and what to look for when shipping your vehicle. In Part 2, I will evaluate the cost of driving your vehicle versus shipping it.
For the purpose of this article, I decided to use a fictitious move that I thought would be easy to extrapolate information from. I chose a Coast-to-Coast move and a somewhat standard four-door sedan.
The fictitious move: Montreal, QC to Vancouver, BC
Moving Date: August 28th, just in time for school
The vehicle: 2011 Volkswagen Jetta 2.5L (Gas)
Drop-off/Pick-up: Terminal-to-Terminal
It is very easy to get an online quote to ship your car. You can use whatever search engine you like and type in "Car Shipping Canada". Usually, the best companies will come up first, although these days, the best companies are not necessarily the ones that have the most up-to-date, optimized for search engine websites. So,  as it happens, some of the very first results may be undesirable.
In the table below, you will find a comparison of quotes from five (5) shipping companies that were listed on my google search results.
| | | | | | |
| --- | --- | --- | --- | --- | --- |
| Shipping Carrier | BBB Rating | Years in Business | Price as quoted | Transport | Estimated delivery time |
| Livingston Vehicle Transportation | A+ | 30+ | $1410 | Rail and Truck | 18+ days |
| MVS Canada | A+ | 30+ | $1650 | Rail and Truck | 21+ days |
| L Hanson's Forwarding | A+ | 30+ | $1670 | Rail and Truck | 14+ days |
| Shipmyride.com | F | NA | $1895 | Truck | 7 to 14 days |
| ABR Shipping (Truck) | F | NA | $1655 | Truck | 14 to 17 days |
| ABR Shipping (Rail) | F | NA | $1500 | Rail | 14 days |
Notice the Better Business Bureau (bbb.org) rating in the table. There are a lot of new and inexperienced car carriers out there; be sure to opt for a reputable car shipping company in Canada. If you receive a lower quote from a carrier you are unsure of, present the quote to a company you trust and see if they can adjust their price. The shipping industry is very competitive; most, if not all, of the quotes I received mentioned that the company would match lower estimates from competitors.
One thing to be aware of is the lack of precision in shipping schedules. Most companies will not guarantee any dates for departure and arrival, as many factors will affect delivery. Make sure you are not on a tight schedule to receive your vehicle.
Carriers will often offer terminal-to-terminal shipping, door-to-door shipping or a combination of both. The most affordable option will always be terminal-to-terminal. If you choose to have your vehicle dropped off at work for example, you will be charged an extra $150 or more.
Choose a reputable company. Those who have been in business for many years must be doing something right. Read reviews and don't get rushed into a decision by a fancy website.
Stay tuned for the Part 2 of this article!
Moving is often synonymous of stress, long administrative tasks and a significant waste of time and money. MovingWaldo helps you solve all these problems in just a few clicks! After some shameless self-promotion, we invite you to discover our free moving tools available to all.
Update accounts
Connect Internet, TV and Phone.
Secure home and auto insurance
Find resources, checklists and more.
We bring together more than 700 organizations across Canada with a single and simplified form.
Share this article on social media
Long Distance Moving US
11 Things to Know Before Moving from US to Australia In 2019, nearly 811,000 Americans visited Australia and 375,000 of those were for the holidays purposes; the potential revenue to be generated by Americans visitors to
Read more »
Check out MovingWaldo's free moving platform and find everything you need for your move. No sign up required!