Moving to Winnipeg - Where Should I Live?
We get it! Moving can be a stressful and hectic process but you can overcome stress through different ways. But do you know another stress-inducing event? Finding your perfect home. Don't worry, though- we've got you covered in that aspect as well!
Winnipeg is the beautiful capital of Manitoba where warehouses have been converted to shops and divine restaurants; the old unused spaces have been converted into sights of pure greenery to make room for festivals and concerts.
Along with the extravagant hotels, nearby neighbourhoods will capture your heart and make you love the city life.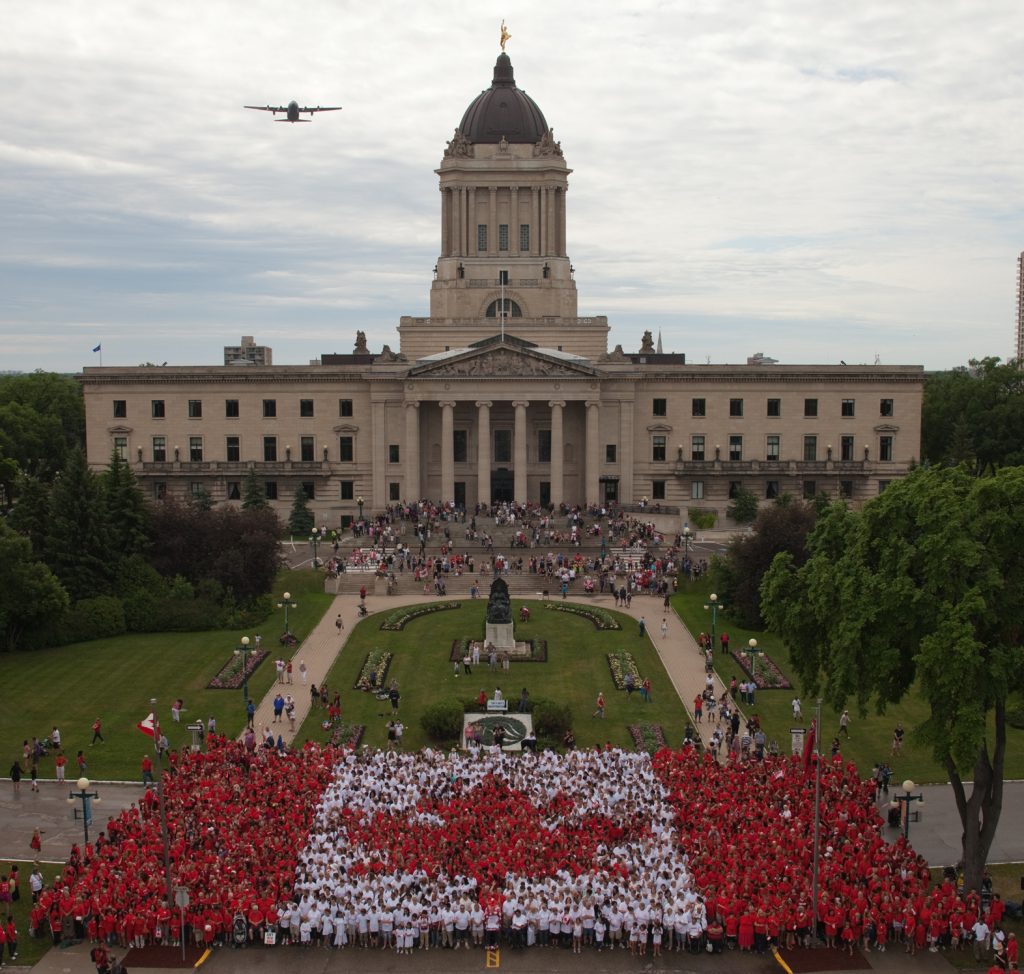 Neighbourhoods for Young Professionals in Winnipeg
If you are young and single in Winnipeg, don't panic. The city has some serious fun to offer…
China town is a well-known place located in Winnipeg which was formed in 1909. After its formation, many unique shops and restaurants which offer excellent dining experiences, opened, giving the residents a place to satisfy their Chinese cuisine taste buds.
There are a number of gardens at the Dynasty, which offer people to dwell inside their minds for a serene thinking experience. Another famous building is the Chinese Cultural and Community Centre, which provides exquisite art knowledge and includes only Chinese books for exclusivity.
Moreover, there are many herbal shops which possess special spices and tea which have pharmaceutical purposes. Shops such as Young's Market and Sun Wah Supermarket stock housewares and Asian food, which has to be imported.
Furthermore, Nan Bei Hang Herbal Products Co. is a famous shop, which can serve as an excellent attraction; here, medicines and other commodities are placed in large glass jars to add to its appeal.
This place is great for singles who want to explore this unique neighbourhood or for young professionals who seek to carry out a business similar to the ones established here.
Corydon Avenue was formerly known as 'Little Italy' and consists of people who are alike in the sense that they love people watching, shopping and dining.
On many weekends, you're bound to find live music during the "Dancing on the Avenue" concert series which consisted of everything from the 50s to jazz to certain types of blues.
Here, a variety of cuisines are available such as Korean, Japanese and local food all while the taste of Italian overpowers the experience. Corydon has been established as a popular shopping destination due to multiple shops that are littered throughout the community, serving on-trend clothes and beautiful jewelry.
It has also been recognized as a polar hair salon and nail bar spot which attracts to its attraction.
For further entertainment, you can head on over to the escape rooms at Enigma Escapes. This neighbourhood is ideal for singles who want to explore and ensure entertainment after their move.
Exchange District is considered one of the most vibrant neighbourhoods in all of Winnipeg. This area is nicknamed as the "Chicago of the North" which consists of more than 150 exquisite heritage buildings close by to one another.
What once used to be empty warehouses and skyscrapers have now established into immaculate buildings.
The old streets have now turned into a cultural hub, which is covered with trendy restaurants, art galleries, local coffee shops and design stores.
On top of many of these buildings, studio apartments have been established where people have begun to stay. Downtown has become a place of many businesses regarding graphic designing and architecture which can prove to be beneficial for young professionals who wish to establish their businesses.
The Winnipeg Fringe Festival and the Winnipeg Jazz Festival are two must-attend events, which take place in the Old Market Square for the entertainment for many singles.
Thinking about moving away from your hometown? Here are our Recommendations for Long Distance Moves.
The Best Long Distance Moving Companies in Canada. 
Read our complete reviews and request free quotes to make an informed decision.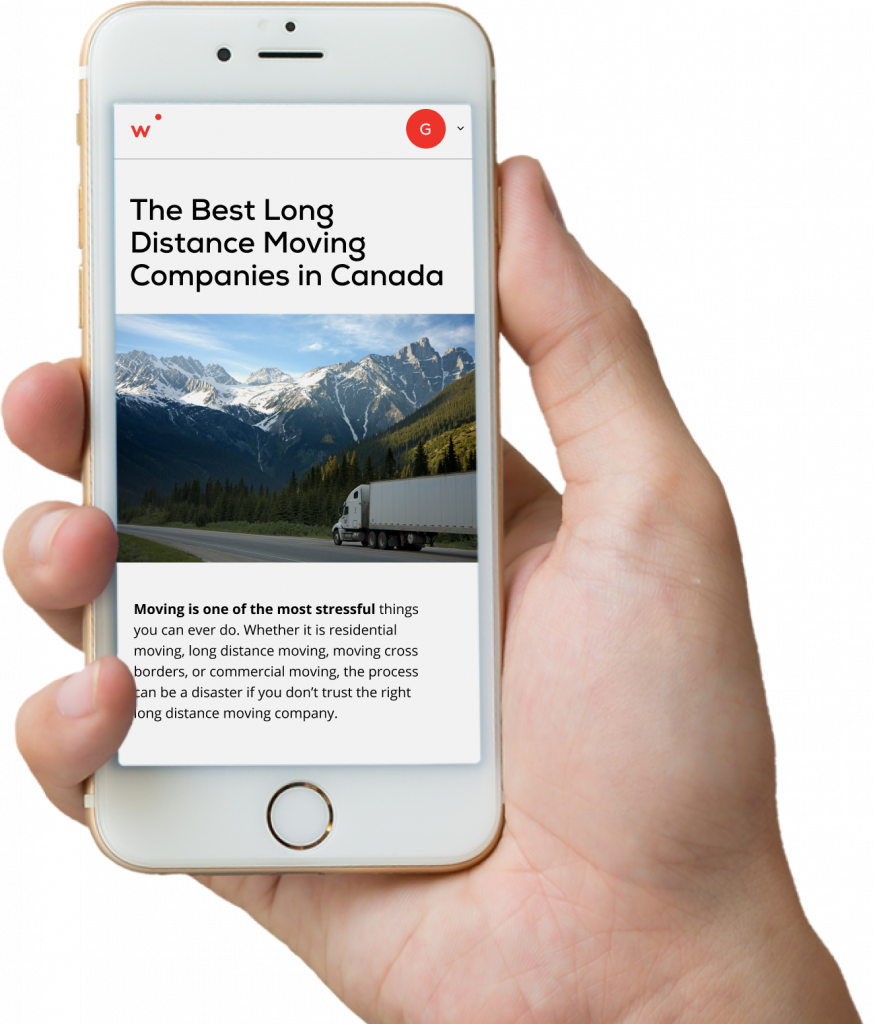 Family-Friendly Neighbourhoods in Winnipeg
Winnipeg has some safe and fun areas to offer if you want to raise a family. Here are some of the best corners of the city.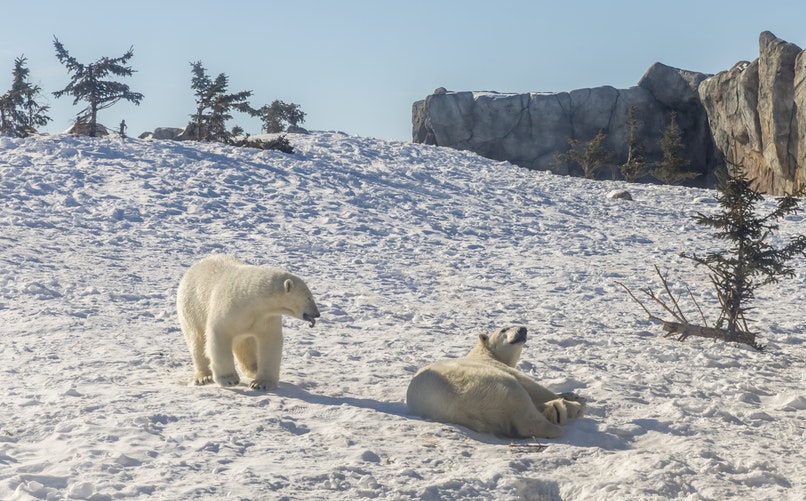 This semi-rural community consists of forest trails and eateries perfect for families to enjoy; it gives the ideal example of 'a small town in a big city. "Joggers and cyclists are abundant, and the roads that have ditches make you feel like you're driving in the country.
Here lay the Harte Trail, which is 6.5 km long, and forms a part of the Trans Canada Trail. The Assiniboine Forest which features 700 acres of wilderness can be used to navigate through different areas and can be heaven for explorers.
Capital Grill and Bar is a great restaurant in this neighbourhood where the chef serves comfort food using delicious local ingredients. Joy Coffee Bar is a new addition here which provides scrumptious coffee for all residents; one sip and you're bound to get hooked. You need to spend one day playing around the Assiniboine Park or enjoying polar bears swim at Journey to Churchill.
There are many other family-friendly activities, which include visiting the Leo Mol Sculpture Garden to check out the gorgeous handmade sculptures. On top of this, families can indulge in live entertainment sessions at the Lyric Theatre. Charleswood has a good variety of older homes along with brand new ones; not to mention, this neighbourhood is known to be safe which adds to its appeal to families as a whole.
The Tuxedo neighborhood is filled with parks and other recreational spots just for you and your family. The neighborhood has a plenty of recreational options for kids and adults. It also has the beautiful Assiniboine Park and a river that add to its worth.
In addition to its sceneries, the neighborhood has a number of amenities such as restaurants and cafes that are accessible for the community residents. Tuxedo has been famous for its safe environment and housing and this adds to its worth for being a suitable neighborhood for families. The neighborhood has restaurants, English garden and pavilions throughout the summers.
Tuxedo has a range of housing types that include older homes as well as new ones and the neighborhood is a great choice for family life.
Neighbourhood for Students in Winnipeg
If you are moving to Winnipeg to join the University of Manitoba or any other educational institution the city has to offer, you should really consider the following neighbourhood.
This neighbourhood is located towards the south of the city near the University of Manitoba. Here, students can have access to the sports stadium which hosts games for the local football club and can double up as a place for multiple concerts for the likes of Beyoncé, Taylor Swift and more.
If you're looking for a place to relax and ease away your student life problems through warm baths, facials and saunas then head on over to Thermea Spa.
For more entertainment purposes, students can indulge in golfing through the two different golf courses that are established in this area. There are some irresistible options for food such as Dancing noodle to provide your taste buds with the ultimate taste of beef noodle soup, Chosabi for fresh sushi and cottage Bakery for cozy, comfort food to remind you of home.
For the love of the city center…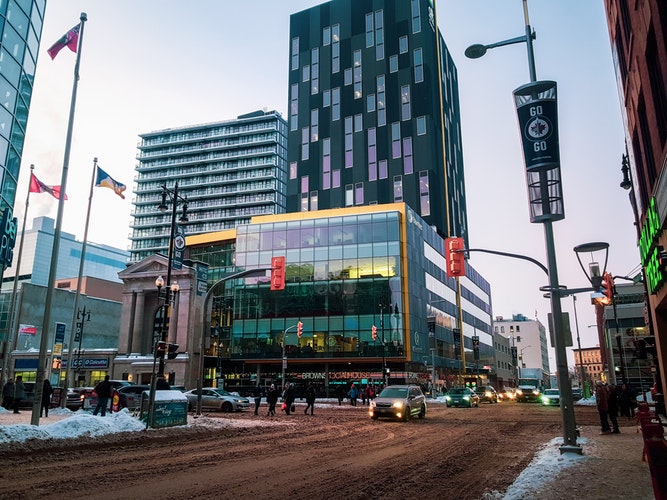 When you enter downtown, you'll see the magnificent blend of 19th-century architecture and modern glass buildings. You'll also be introduced to the scrumptious culinary experience where food trucks are in abundance.
You're bound to see singers performing live at music venues along with tour guides who will introduce you to infamous landmarks. You'll be blown away by our local Golden Boy and chefs at the local, trendy restaurants.
There are many cultural landmarks that this neighbourhood is known for, which include Burton Cummings Theatre, Dalnavert Museum, the Millennium Library among many others. These landmarks make this neighbourhood more attractive to potential residents.
Winnipeg's most visited tourist site is The Forks is located in downtown and includes the Children's Museum along with the Canadian Museum for Human Rights.
There is another section of this site, which is the Forks Market where locally made gifts and wines are sold alongside skate rentals during the wintertime. Moreover, the Red River Mutual Trail is also found in downtown where the world's largest skating trails exist.
Winnipeg is truly an amazing place to live in; it provides some of the best neighbourhoods in Canada, which ensure that you have everything that you require for your stay. These neighbourhoods also ensure that you can indulge in different activities and enjoy unique facilities which you would not find anywhere else.
Share this article on social media
Long distance moving
Situated in the province of Manitoba, is the capital and the largest city of the province, which was named after the nearby lake of Winnipeg. The city is centered around the confluence of the Assiniboine and the Red rivers. The city has an area of 464.1 Km2 that harbors a population of about 817,000. It is the 7th most populated municipality of Canada with an extremely seasonal area even by Canadian standards. The average lows of January go are measured around -21°C whereas average highs in the month of July go as high as 26°C.
Read more »