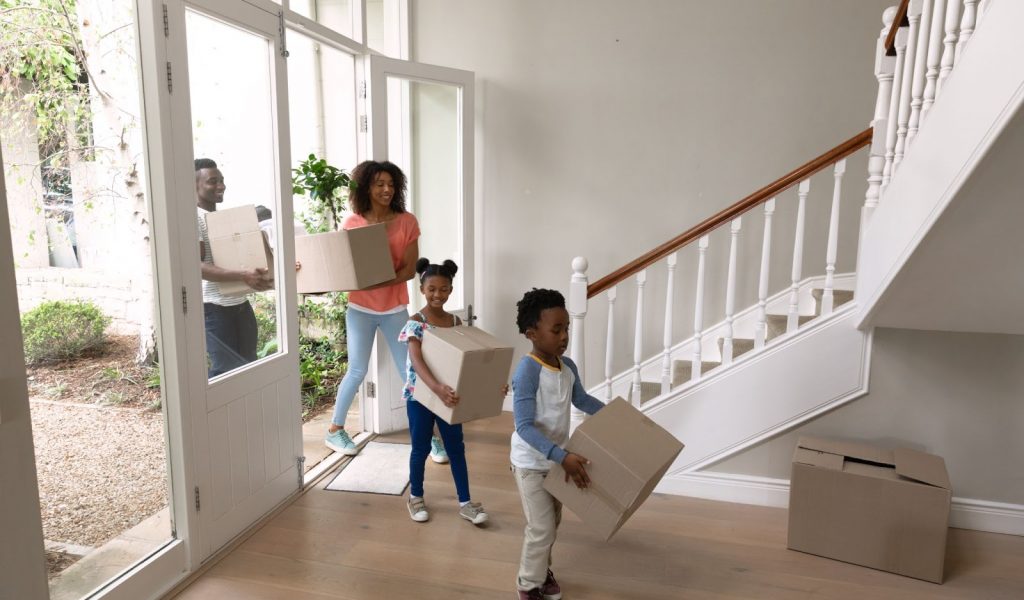 How Much Do Moving Supplies Cost?
What Moving Supplies Do You Need to Move and How Much Do They Cost?
Moving house or apartment can be one of the most exciting and stressful times in a person's life. Whilst you are getting ready to embark on this next chapter of your life, there are many things you need to get ready and in place in order to make this transition as easy and smooth as possible. 
One of the things to get ticked off your checklist as early as possible is moving supplies. Procuring your moving supplies as early as possible will allow you to slowly start packing up your home until everything is ready to go, making the process seamless and as stress free as possible. 
In order to give you an extra helping hand, we have collated a moving supplies checklist of a list of things that we recommend you collect to make sure you are not caught off guard and are completely prepared for your move. We've even included a breakdown of price so that you can factor all of this into your moving budget.
Moving boxes are arguably the most important items that you need to get your hands on before moving day. When you're moving, you're ultimately packing your entire life into boxes, so you don't want to be caught short on these. 
You can get moving boxes from many different places, all of which have a different price point. If you have more time on your hands, you can shop around by looking for ads on Facebook marketplace or ringing up local establishments such as grocery stores to see if you can get some free boxes. If you don't have that sort of time on your hands, you can quickly order moving boxes online, this could be from moving companies themselves or on other online sites. 
Keep in mind that you're going to be packing a wide range of items, and your moving boxes need to be able to handle this variation. In order to accommodate the contents of your home, make sure you purchase lots of different sized boxes. You will need small boxes, medium boxes and large boxes to make sure you can comfortably transport your personal items from house to house.
Moving boxes cost: 
Getting your moving boxes from friends or family, grocery stores or facebook marketplace could mean you don't have to spend any money. 

Buying your moving boxes from a reputable source will obviously be more expensive. The cost will depend on the size of the box you need.
Small boxes will range from $1- $1.70, medium boxes will range from $2.35- $2.79, large boxes will average around $3 each, and extra large boxes for heavy items will set you back around $3.75.
Packing tape is a moving supply that is integral but often overlooked. Without packing tape, you leave your valuables vulnerable to disaster, as it limits the security of the box and can subsequently cause your belongings to get damaged. 
Many movers are tempted to just use normal everyday tape to close up their boxes, but this is a risky move. Everyday tape does not have the same kind of structural integrity that packing tape provides, and so often does not do the job very well. 
You should therefore invest in some quality packing tape to be on the safe side to ensure your moving boxes are as secure as possible. If you want to make things even easier for yourself, you could also purchase a tape gun alongside your tape in order to dispense and apply your tape as efficiently as possible. 
Cost: 
Packing tape can range anywhere from $2.47 to $7.98
Tape guns can cost between $10 and $30
Cushioning to put inside your boxes is another thing you need to purchase in order to ensure the protection of your household items. Filling your moving boxes with some form of cushioning material will give you peace of mind that your items will remain safe throughout their transportation journey. 
You have a plethora of different options for what to use as cushioning material, and a lot of different things could come into play when considering which option is best for you. The three leading factors that affect people's choices of cushioning material are; price, what it is needed for and its environmental impact. 
Green moving supplies are becoming increasingly important to movers as the environmental impact of moving can be damaging. If you are cautious about your effect on the environment, it is advised that you use recyclable materials such as corrugated card. Alternatively, if you also want to save money, you could use your own clothes to bulk out your moving boxes as they work equally as well as cushioning material. 
Some of the more traditional options for cushioning material include things such as bubble wrap, and foam wrap sheets. These options are best if you have extremely delicate and fragile items as they are the best material to ensure they stay safe and don't get broken.
Cost:
Using your own clothes as packing material will keep the cost down to $0.

Bubble wrap will cost you between $5.97 to $30 depending on how big of a roll you require. 
Are you moving and wish you had some help? Check out our free interactive checklist.
Tackle Your Move in Minutes.
1. Save time with every task
2. Access exclusive deals
3. Track your progress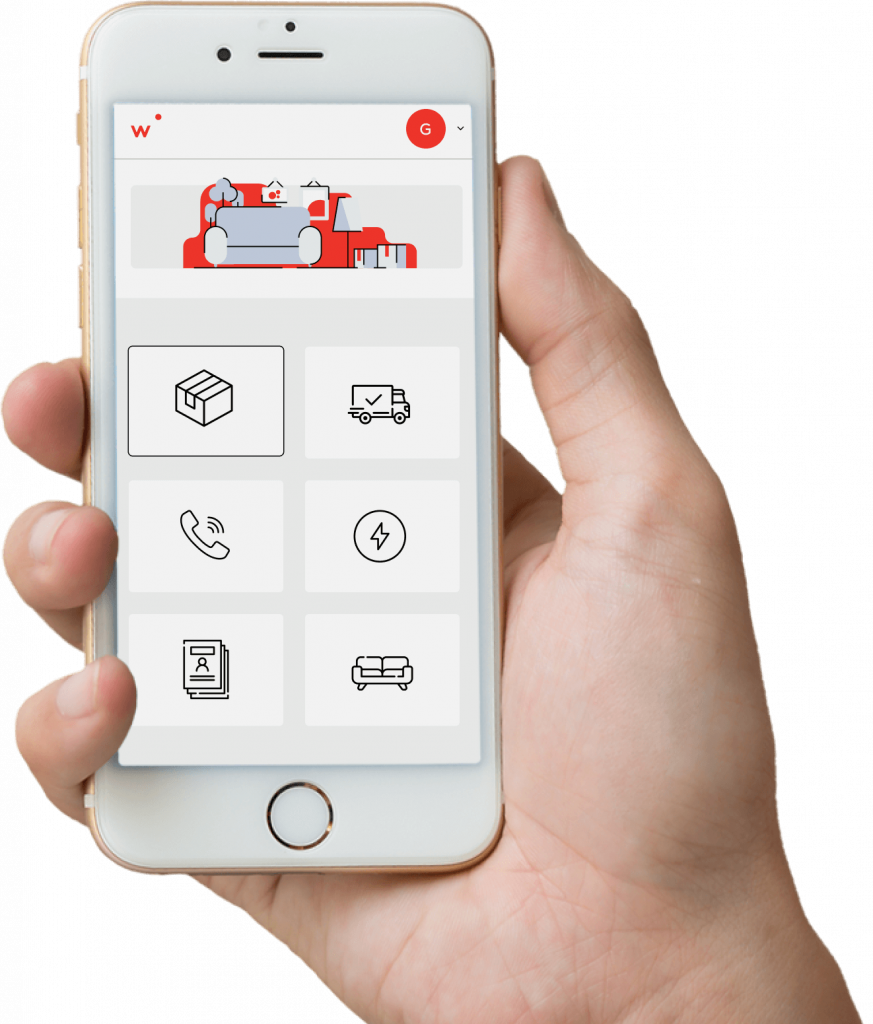 The cost of home moving supplies varies greatly. One of the main contributing factors to the price of moving is the size and dimensions of the house you are moving from and to. This should not come as a surprise as it makes logical sense that moving to a one bedroom apartment will require less supplies and man power than moving to a four bedroom house as there will be less things to pack up and move. 
There are many companies available that will provide you with supply kits for the size of your house. Although this is not an exact science, it gives you a good idea of the amount of packing supplies you'll need as well as a ballpark figure of price.
An average moving kit for a one bedroom apartment will provide you with the following things: 
15 small moving boxes  

4 medium moving boxes

2 large moving boxes 

Bubble wrap

Packing paper

A roll of tape 
The average cost of supplies for a one bedroom apartment ranges from around $86 to $100. 
An average moving kit for a two bedroom townhouse will provide you with the following things:
15 small moving boxes

25 medium moving boxes

10 large moving boxes

3 large wardrobe boxes

Cushioning foam 

100 sheets of packing paper 

Dish and glass packaging kit

3 rolls of packaging paper

2 rolls of bubble wrap  

Box markers with knife 
The average cost of supplies for a two bedroom townhouse ranges from around $178 to $197. 
An average moving kit for a four bedroom house will provide you with the following things:
20 small moving boxes 

35 medium moving boxes

15 large moving boxes

5 extra large moving boxes

4 large wardrobe boxes

200 sheets of packing paper

4 rolls of bubble wrap 

Dish and glass packing kit 

6 rolls of packing tape 

2 packs of cushioning foam 

2 packs of box markers and 2 knives 
The average cost of supplies for a four bedroom house range from around $283 to $404. 
How Much Extra Does It Cost to Have Movers Pack for You?
Although it's many people's priority to keep the cost of moving down a minimum, others are willing to pay more to make the process smoother. The cost of movers, generally includes truck rental, and moving equipment required and the labour costs of the movers themselves. However, many companies will offer to pack up your entire house too, at an extra cost.
Again, how much these companies will charge depends on the size and dimensions of your house. Here are some rough estimates of pricing based on house size:
One bedroom apartment:

$260-$655

Two bedroom apartment:

$525-$900

Four bedroom house:

$1050- $2600
Where is The Cheapest Place to Buy Moving Supplies?
There are a lot of available options of places to purchase your moving supplies from. Here are a few of the cheapest:
Home Depot 

U Haul 

Staples

Walmart 

The moving company you're using 

Wholesalers 
How Should You Budget for Movers?
We have covered most of the different costs that you could possibly incur whilst moving but there are specific things that you will need to work into your budget. Here are a few things you should consider factoring into your budget: 
This is the price that your movers will have quoted you. It includes the cost of labour as well as fuel costs for the moving truck. This can range from $600 to $1700 (if you want them to pack up your things too this will cost more).
Although your moving company will provide you with some safety coverage, this is often a minimal plan. If you wish to have additional protection, you should invest in some moving insurance. This cost is calculated on weight and varies anywhere from $5-$10 per pound. 
You may need to factor in additional costs based on your chosen method of moving. If you are doing it all yourself, you'll need to consider fuel cost for the truck, possibly the cost of storage containers and packing supplies.
Share this article on social media
Moving Supplies
Moving Blankets: Why they're Useful & Where to Buy Them When you're moving to a new home, it's important to make sure that your items don't get damaged. Moving out of your house to a new
Read more »