Sparta Movers: Reviews, Pricing, Services & More!
Sparta Movers is a multi-award-winning moving company that offers full-service moving solutions in Calgary and surrounding areas. From packing to moving, storing, and even specialty moving services, you can get the best experience for Sparta Movers. Sparta Movers operate with integrity, honesty, and courtesy. They are rated A+ by the Better Business Bureau (BBB) and have hundreds of 5-star reviews on the web. Sparta Movers is committed to offering affordable moving services to Calgary residents. No one understands better than Sparta Movers that moving is an intimate and anxious moment in a person's life. You need to feel comfortable with the movers you hire. Whether you are moving down the street or to a different city, moving only a few items or all of your belongings, they will provide genuine customer care, attention to detail, and a continuous drive to perfection. Here's an overview of their reviews, pricing, services, and more.
Are you moving and wish you had some help? Check out our free interactive checklist.
Tackle Your Move in Minutes.
1. Save time with every task
2. Access exclusive deals
3. Track your progress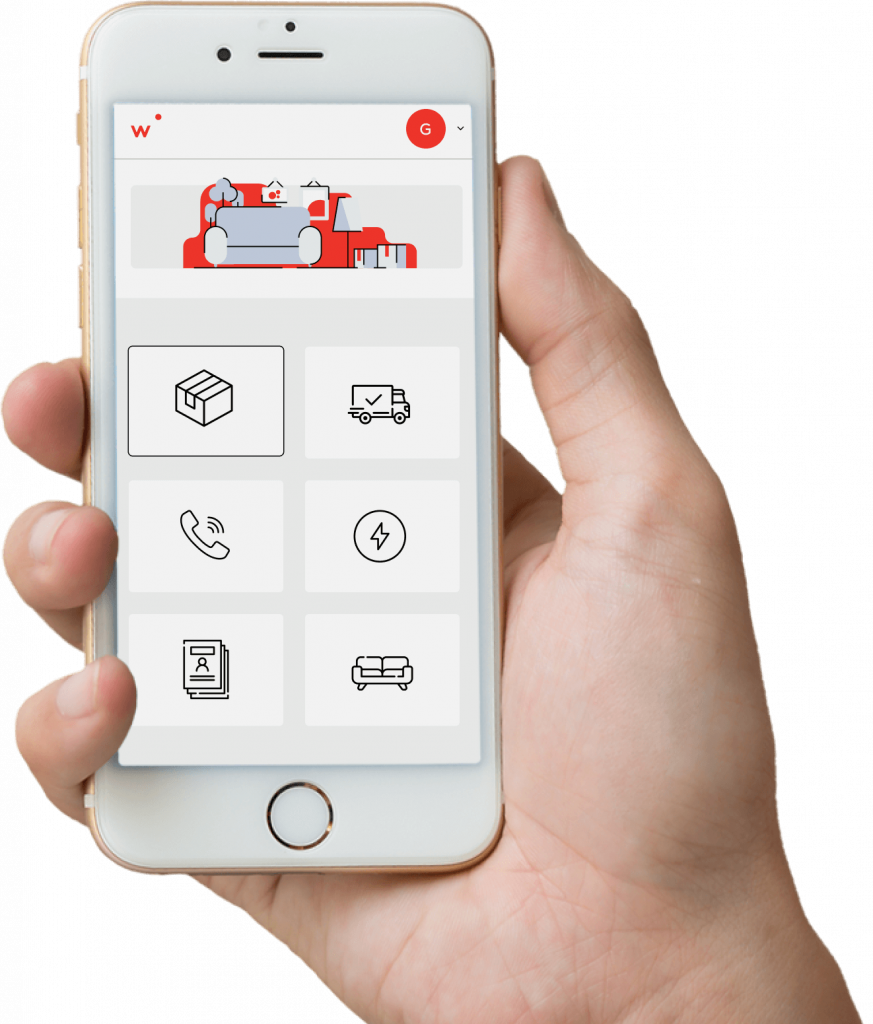 Sparta Movers service locations
Sparta Movers mainly provide residential, commercial, and specialty moving services in Calgary. However, their services extend to the surrounding areas within Alberta, including Airdrie, Bears Paw, Cochrane, Drumheller, and more.
Additionally, Sparta Movers also provide long-distance moving to anywhere in the U.S. and Canada. Whether you are moving away for university, a new career, or just a change of scenery, you can trust Sparta Movers to stand by you throughout the journey. 
Sparta Movers' popular routes
Some of Sparta Movers' popular routes include: 
Calgary to Okotoks

Calgary to High River

Cochrane to Calgary

Calgary to Banff
Sparta Movers' reviews from the web
4.5/5 based on over 400+ reviews from the web
Multi-award-winning moving company
Website

Reviews

Google 

(4.6/5 out of 224 reviews)

"The movers were awesome. They took the time to wrap our large furniture items and were quick and efficient. They were professional but not stiff and boring. It took us about four hours since they arrived until we were all done at our new place, which was amazing! Their truck is spacious and equipped with everything you need for a quick move – floor protectors, dollies, straps, etc. I would highly recommend Sparta movers."

Facebook 

(4.4/5 out of 33 reviews)

"This company was fantastic. I was impressed with the service and professionalism of the guys that came to help me. They wrapped everything in bubble wrap to ensure that no damages occurred to my things. They packed my storage perfectly, and everything fit with room to spare. They were on time, friendly, and fast. I will be calling them soon."

HomeStars 

(9.1/10 out of 14 reviews)

"Very organized… We liked their reminders via text and email. The friendly staff explained to us what to expect from the move, so there were no surprises. The crew arrived on time on a moving day… polite and professional, they moved our two-bedroom condo rather fast. We were in the middle of packing when they arrived, but despite that, everything went rather smoothly… I will recommend it to anyone!"

LiveWay 

(4.6/5 out of 176 reviews)

"This was our first time using a moving service. Overall very happy with the service provided. It took four movers and two large trucks nearly 11 hours to move our three-bedroom house to our new place located 1 hour out of Calgary. They worked non-stop the entire time and were very friendly and cheerful all day."
| | | |
| --- | --- | --- |
| 2 Movers + 1 Truck | 3 Movers + 1 Truck | 4 movers + 2 Trucks |
| Starting at $125 – $155 per hour | Starting at $165 – $195 per hour | Starting at $245 -$290 per hour  |
Notes:
Minimum of 3 hours

Travel time (to and from their yard)

In 15 minute intervals

Free of hidden fees

Fully Licensed & Insured
Sparta Movers' pricing ensures complete transparency of all the fees when providing cost estimates to customers. There are no hidden charges. Like every other moving company, Sparta Movers' pricing is dependent on different factors such as location, distance, the number of items moved, types of things moved, and more. To determine the overall cost of your move, whether local or long-distance, you'll have to request a quote directly from Sparta Movers. Sparta's quotes and estimates are free. Additionally, if you want to speak directly to a representative first, simply call them at the number listed below.
Moving services offered by Sparta Movers
In addition to residential moving, storage, and office moving services in Calgary and surrounding areas, Sparta Movers also provide extra services like packing & crating, long-distance moving, seniors moving, and more.
Other services offered by Sparta Movers
Packing & crating
A successful move starts with good preparation, which involves using suitable materials for packing and crating your belongings. Sparta Movers' packing crew uses industry-standard packing materials such as specialized cartons, recyclable packing paper, bubble wrap, micro-foam, plastic shrink wrap, and reusable quilted moving pads (blankets) to protect your valuables. They will provide custom wood crating for fragile specialty items such as stained glass windows, artwork, marble, glass tabletops, and chandeliers that require special care and attention. You do not have to worry about damage to your property, devices, or even your flooring from the dragging of heavy equipment.
Long-distance moving
Life can be unpredictable. Whatever your reason is for moving far from your current home, whether for school, work, or just a change of scenery, you can trust Sparta Movers to stand by you throughout your long-distance move. They'll handle everything from planning to loading, transit, unloading, and even after the move is completed, they will remain in contact with you and ensure the utmost care and attention for your belongings. They'll also provide Basic Cargo Protection free of charge for long-distance moves.
Senior moving
Seniors need more help with moving than most people ever recognize. Considering their failing strength and other factors, they may not be able to handle tasks such as moving the couch or a bed frame. Sparta Movers approach every senior's relocation with love and care. From moving furniture around the house to entirely relocating to a new home or senior home, they got you. Senior moves require a gentle and caring touch. Sparta Movers will always provide their caring touch to help with your needs.
Why MovingWaldo recommends Sparta Movers
MovingWaldo recommends Sparta Movers Genuine customer care they pay to your property from start to finish. Everything matters to them, even the smallest least-significant item. They are also multi-award winners, winning the 2018 Consumer Choice Award, among others. With their professionalism and premium services, Sparta Movers stands as one of the best moving companies in Calgary and Alberta, with hundreds of positive reviews from several satisfied customers.
Pros & cons of Sparta Movers
Award-winning moving company

No hidden fees

Premium service with affordable pricing

Use of flooring,  stair, and railing protection.

Free moving quotes and estimates

Extra services like junk removal available 

A+ BBB rating

Clean, spacious, and well-maintained trucks

Tailored services to fit your moving needs

Detail-oriented 

Damage claims resolution within five business days

Genuine customer care from start to finish

They move most plants
Don't move grand pianos and baby grand pianos

Extra charges for moving heavy items

No fixed rate quotes
Frequently asked questions about Sparta Movers
What type of insurance policy does Sparta Movers offer?
They offer Basic Value Cargo Protection with each complete move. This mandates that they pay $0.60 per pound for any damaged item. Damages that occur during a move are processed by their damage claims department. When the damage claims department concludes the damages occurred due to undue care on behalf of the Sparta Movers team, they reserve the right to fix or replace the damaged item.
What are the heaviest items Sparta Movers move? Is there a charge associated with heavy items?
The heaviest items they move include but aren't limited to
Upright pianos

Subzero/commercial appliances

Safes (including gun safes as long as they are empty)

Hot tubs (assuming they will fit inside the truck)

Exercise equipment
Note that they charge a premium for moving heavy items. They usually charge a $150 premium for moving upright pianos and a $60 premium for moving anything over 250 pounds. No matter the item's weight, their Spartans are up to the challenge.
What awards have Sparta Movers won?
Sparta Movers have won 3 awards, including the Consumer Choice Award for 2018.
Is there anything Sparta Movers don't move?
Sparta Movers is always willing to accommodate all your moving needs. However, they list items that they do not usually move. So if you have concerns about moving specific items, feel free to contact them, and they can dispatch a moving specialist to your location for inspection and clarification. Things they do not move include:
Ammunition, firearms, explosives, or combustibles

Items and appliances containing gas or connected to gas

Grand pianos and baby grand pianos

Pets

Extremely valuable and fragile items such as jewelry, chandeliers, fine wines, and paintings.
Share this article on social media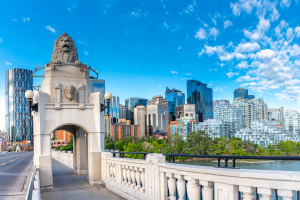 Moving tips
Living in Calgary vs. Montreal: Where Should You Live? Calgary combines the dynamism of a large metropolitan area with the warmth of a connected community. Fresh air, lots of sunshine, open spaces, parks, rivers, and mountains
Read more »