Centennial Moving: Reviews, Pricing, Services & More!
Centennial Moving is a highly trusted long-distance moving company serving clients across Canada and the Northeastern United States since 1995. They are known for their extensively trained and experienced staff who will ensure a smooth and safe move from almost anywhere in Canada. 
This review will discuss Centennial Moving reviews, along with Centennial Moving's various services, their pricing, their popular routes, and client feedback. We will also list the pros and cons of this moving company and answer some of the most frequently asked questions about their services.
Everything about Centennial Moving
Centennial Moving's Most Popular Routes
Centennial Moving's head office is located in Moncton, New Brunswick, but they service most areas across Canada including the big cities like Toronto, Montreal and Vancouver.
Centennial Moving's popular long-distance routes within Canada
New Brunswick to Ontario

Ontario to New Brunswick 

Alberta to New Brunswick

Ontario to Alberta 

Ontario to Quebec 

Ontario to Saskatchewan 

Ontario to British Columbia 

Quebec to British Columbia 

Alberta to British Columbia
*Centennial Moving serves any long distance moves in Canada.
Centennial Moving's popular destination cities within Canada
Ontario

: Toronto, Burlington, Hamilton, Kitchener, and Kingston 

Manitoba

: Winnipeg and Brandon

Alberta:

Calgary,

Fort McMurray, Red Deer, and Medicine Hat

New Brunswick

: Halifax 

Prince Edward Island

: Charlottetown

British Columbia

: Vancouver, Surrey and Kamloops

Quebec

: Quebec City and Montreal
Centennial Moving's popular destination states from Canada to the US
Long-distance moves to the US from Canada are only available when moving to some states in the North East, which include: 
Virginia, West Virginia, Kentucky, Maryland, Connecticut, New York, Massachusetts, Vermont, Pennsylvania, Ohio, Indiana, Illinois, Wisconsin, Michigan and some parts of Minnesota, Illinois, Tennessee, Delaware  South Carolina, and North Carolina
Centennial Moving's Reviews from the Web
For more than 26 years now, Centennial Moving has been providing moving services to Canadians. The impeccable quality of their performance is reflected in the hundreds of glowing reviews that very satisfied customers have left for them online.
Website

Reviews

Google

(4.2/5 out of 308 reviews)

"Awesome service, punctual and friendly! I had Mike and Martins teams; they were awesome! Great prices too! I called at least five places and they were the most competitive. You can trust them with your stuff! Loved dealing with Centennial Moving."

 – Nicholas Chuckson

Facebook 

"Excellent service. Thank you to the 4 fantastic guys who did all my loading and driving to the delivery here in Kitchener. Thank you, Centennial, for keeping my long-distance move so simple. Awesome!!!"

–  Oksana Ivashchenko

Homestars 

(9.3/10 out of 344 reviews)

"Cost was reasonable compared to other service providers. Customer service was excellent, commitment was great, and they arrived on time for pickup and delivery. There was no hidden cost. Centennial Movers and Customer Service Personnel were very transparent through the whole process. I will recommend their service to everyone!" 

–  Horace of Toronto

MyMovingReviews

(4.2/5 out of 212 reviews)

"Centennial Moving has a very detailed moving quote with a thorough explanation of the rates. The movers worked efficiently, quickly loaded my 2-bedroom house from Regina and moved it all the way to Toronto. The price was more than reasonable and affordable. Feels good when you deal with professionals. I was truly satisfied with my movers."

 – Jane Poll

Sirelo

(9.2/10 out of 49 reviews)

"My sales representative was very knowledgeable in regards to the amount of boxes and the weight that we might require moving. Loading and unloading teams were courteous and professional. They moved quickly but took great care with my items. I will recommend your company to others."

 –  George Kensington

TrustedPros

(4.5/5 out of 88 reviews)

"I can't imagine being happier with my move than I have been with Centennial. Everyone was competent and understanding of my needs and my entire move was accomplished with a minimum of fuss and difficulty. To cap it off, in the end, the bill came in under the initial estimate. I absolutely hate moving – but Centennial made it as easy and painless as possible." 

–  Adrian 
Centennial Moving's Pricing
Centennial Moving's pricing system is mainly based on the size of your home and the weight of your items in pounds.
Average weight of items based on size of home
| | |
| --- | --- |
| Size of Home | Average Weight |
| 1-bed house or apartment  | 1000 – 3000 lbs  |
| 2-bed house or apartment  | 3000 – 6000 lbs |
| 3-bed house  | 6000 – 10 000 lbs |
*Only an industry average, actual results may differ.
Centennial Moving's Services
Centennial Moving provides a number of related services that are guaranteed to make your move fast, safe, and stress-free.
This moving company specializes in long-distance moving services across Canada's various provinces. You can even rely on them to move you from Canada to the United States and vice versa.
The company offers a wide range of storage solutions to meet the needs of every customer. All their storage units are clean, secure and reasonably priced.
Packing and unpacking is not only tiring and meticulous but it actually requires considerable skill. You need to ensure that each item, especially the delicate ones, are safe and protected, while also trying to maximize the space in your boxes. Centennial Moving's packing team is very efficient no matter the type of home they pack up. Most importantly, they are very fast and will get the job done on time.
If you have large pieces of furniture or appliances that are easier to transport when disassembled, Centennial Moving can help you with this as well. When broken down into smaller components, most large items take up less space, which means you might save money due to your items taking up less place in the truck. You don't have to worry about reassembling the items as well because the same movers who took those items apart will put them all back together again when they reach the destination.
Car & Motorcycle Shipping
Although not all moving companies can transport your vehicle, Centennial Moving is fully capable of doing so. This is one of the things that sets Centennial Moving apart from other movers in Canada. There is nothing you need to worry about when your car or motorcycle is in the hands of one of Canada's best vehicle moving teams.
Why MovingWaldo Recommends Centennial Moving
MovingWaldo, above all, recommends Centennial Moving for their highly experienced team of experts who continually receive hundreds of excellent reviews. They offer quick and free quotes and an online weight calculator to give you the best moving estimate. Centennial moving has got your back with their vehicle transport, safe storage solutions, free liability insurance and their use of protective gear for your items at all times! On top of it all, they're open 7 days a week and have discounts for students, seniors, military and repeat clients!
Pros & Cons of Centennial Moving
Pros of Centennial Moving
Highly experienced expert staff

Long-distance moving experts

Excellent reviews across various trusted websites 

Free quotes online and by phone 

Online weight calculator

Safe storage solutions 

Reliable vehicle transport 

Use of proper protective gear

Free liability insurance 

Pick up and drop off available 7 days a week

Easily accessible customer support

Discounts for seniors, students and military. Repeat clients get 5% off.

Free 1-month storage for Toronto inbound clients
Cons of Centennial Moving
Minimum shipping weight of 1000lbs is required

Pets and plants are not moved

Additional fees for bulky and heavy items

Long-distance moves to the US from Canada are only available when moving to some states in the North East
Frequently Asked Questions about Centennial Moving
What type of insurance policy does Centennial Moving offer?
Centennial Moving offers three types of insurance policies. 
Their

Liability Insurance

comes free with the service and gives you basic protection for your belongings. You can calculate it by taking the weight (in pounds) of the item that was lost or damaged and multiplying it by $0.60. 

The

Premium Liability Coverage

compensates you $2 for each pound of the lost or damaged item. This policy costs 3% of the total weight of all your items.

There is also the Valuation Coverage

that will give you a full refund for lost or severely damaged items, or a full refund for necessary repairs.
What type of discounts does Centennial Moving offer?
Centennial Moving offers discounts for seniors, students, military, and repeat clients. Check their website for seasonal promos that might save you a considerable amount. They also have a 1-month free storage offer for moves originating from Toronto, ON. Additionally, you can earn as much as $100 for every person that you successfully refer to them.
What are some additional fees that Centennial Moving charges?
Apart from regular moving rates and charges for services, Centennial Moving will also bill you for parking tickets and downtime. There are also additional fees for moving very large and heavy items like pianos, exercise equipment and appliances. In case your location is not accessible to their moving trucks, they will need to use a shuttle service and that also comes at an extra fee.
How does Centennial Moving's weight calculator work?
Centennial Moving's household furniture weight calculator works in 3 simple steps:
Step 1 is to select all the rooms in your home. Step 2 is to select the items in each room that are to be moved. Step 3 is to indicate the quantity of each item that you have chosen. Once you complete the three steps, the total weight of all your furniture will be estimated based on the industry average per item.
Share this article on social media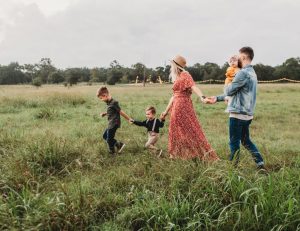 Daily Living
Although Canada is overall a safe country, some cities are safer than others. For some people, security and safety are a major concern in their daily lives. Are you planning to move and are looking for
Read more »