Best Self Storage in Ottawa - Find the perfect storage units near you.
Looking for affordable and professional self storage in Ottawa ? Here's how we help. We've built a list of curated storage units that you can trust, based on consumer reviews from around the web and quality or equipment and services. Trust us to find you the best self storage near you in Ottawa. From self-storage, valet service storage or simply storage units, you can trust these companies with your most loved items. 
MovingWaldo's list of the 5 best storage units in Ottawa

MovingWaldo is Canada's #1 Free Moving Concierge Service. Since 2016, we help millions of Canadians tackle moving tasks in minutes. We care to take the stress away from moving by offering free tools, tips and tricks and referral of service providers that you can trust. MovingWaldo is everything moving under the same roof!
How are storage units and facilities selected?
Our network of storage partners is carefully built based on professionalism, quality of facilities and services, awards and social proofs from customers. We care to help you through the maze of information the web provides about this storage industry. You can trust the companies listed here to store your belongings safely!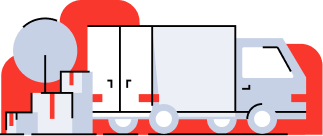 Are you a good storage company?
4.7 stars based on 53 reviews from around the web
Large moving and storage container company with numerous locations
BigSteelBox is a Canadian-owned and operated storage company that makes moving and storage feel better! They rent and sell portable storage containers in 8′, 10′, 20′ and 40′ for storage at your home or at one of their secure locations. BigSteelBoxes are actually shipping containers, so they are weather and rodent-proof, and come equipped with a steel Lock Box to protect your padlock from bolt cutters. Their service is extremely convenient because they bring the storage to you, so you only have to load and unload your items once.
From their storage facility in Carp, ON, they're able to provide portable storage unit rentals and sales to residential and business customers in Ottawa, Gatineau and surrounding area. Whether you need secure storage at home or on the job site, BigSteelBox can help.
Services offered in Ottawa
Storage delivered to your home

Load and unload once

Very secure – containers are wind, water and rodent-proof and equipped with steel Lock Box

Access to container in their yard available with 1 business days' notice


All locations backed by a Canadian Call Center
8′ x 7′ – $99 +tax

10′ x 8′ – $139 +tax

20′ x 8′ – $159 +tax


40′ x 8′ – $209 +tax
*Monthly storage fee at BigSteelBox location: $19/mo for 8′ and 10′ or $29/mo for 20′
Multiple locations across Canada 
Storage containers are extremely secure
Flexible delivery options
Multiple size options 
Take your time loading and only load/unload once 
Storage at your home or at their location
Offers local and long distance moving services as well
Limited service for condo/apartment buildings 
Limited access to containers stored at their location
Why do we recommend BigSteelBox for your move in Ottawa?
As a moving and storage container company, BigSteelBox is unique in its kind! They believe it's their job to own your moving problem, reduce your effort, and care more than you expect. They genuinely care about giving their customers a great experience because they want you to feel better about moving.
With locations across Canada, backed by a Canadian call centre, BigSteelBox can help make your local or long distance moving experience feel seamless. When you move with a BigSteelBox moving container you'll enjoy predictable pricing, extra time and flexibility to pack and unpack, and the built-in option of secure storage in between homes. Their caring staff will answer all your questions and do everything they can to put your mind at ease throughout the moving process.
107 Walgreen Road,, Carp, ON K0A 1L0

5.0 stars based on 6 reviews from around the web
Mini Mall Storage is a self-storage company operating in many provinces throughout Canada. In addition to having several facilities, they are located near several highways in order to be easily accessible for all, which is convenient for anyone looking for storage. Mini Mall Storage offers safe and secure units, having fully fenced facilities and digital surveillance, all while being still affordable. They offer reasonable rates and flexible lease options which make them a great option for storage solutions in Ottawa
Services offered in Ottawa
24 Hours Access

RV, Car, and Boat Parking

Drive-up Access

Fenced & Gated

Security Camera

Temperature Controlled


Light in Unit
Prices starting at:
5 x 5 – $69.00/month
5 x 10 – $109.00/month

10 x 10 – $179.00/month

10 x 15 – $200.00/month


10 x 20 – $249.00/month
* Prices fluctuate based on availability.
They have multiple sizes with differents amenities available

Parkings for different types of vehicle available

Safe and secure


Month-to-month lease

Offers Car Storage
It is a younger company so fewer reviews are available at the moment

All sizes are approximate
Why choose this storage company?
Mini Mall Storage offer affordable 24-hour accessible storage. Besides having affordable prices, they understand the importance of your safety and that of your belongings. That is why they have fenced and gated facilities as well as surveillance cameras to ensure that your belongings are always kept safe.
2775 Moodie Dr, Nepean, ON K2J 4S2
4 stars based on 157 reviews from around the web

U-Haul Moving and Storage provides units with a host of different amenities at good prices. Each of the units in their facility come with individual alarms, 24/7 video surveillance, electronically controlled access and much, much more, ensuring that your possessions are safe and secure when you store with U Haul. This combined with their good online reputation and being a leader in the storage industry ensures that they are a good choice for people seeking storage units.
Services offered in Ottawa
Individually Alarmed Rooms
Electronically Controlled Access
24-Hour Video Monitoring
Climate Controlled
Drive-Up Loading and Unloading
Moving Truck & Cargo Van Rentals
Trailer & Towing
Hitches & Accessories
Self-Storage Units
U-Box® Moving & Storage Containers
Boxes & Packing Supplies
Moving Labor
Collegeboxes® Student Storage & Shipping
Small Storage Unit : 0 – 50 sq ft.
Medium Storage Unit : 51 – 150 sq ft.
Large Storage Unit : 151 + sq ft.
Automatic Credit-Card Payment Plan – online payment
Open 7 days a week – extended & 24-Hour
Access to Storage
SafeStor Protection
Offers Car Storage
Not necessarily known for their storage services
The review from U-Haul dealers are not the best
2720 Queensview Dr, Ottawa, ON K2B 1A5
4.3 stars based on 20 reviews from around the web
Acceptable Storage is a self-storage provider that operates in the Ottawa area. It offers a simple, 'no-thrills' storage service, featuring secure outside storage lockers at a plethora of different sizes, which forego things like climate control to provide competitively priced self-storage units. They have earnt a good reputation and are rated 4.3 on Google, meaning that people are generally happy with their service. If you are seeking an affordable self-storage option in a convenient location, then Acceptable Storage may just be the perfect one for you.
Services offered in Ottawa
24/7 security
24/7 access
Vehicle Storage Options (RV, Boat, Car)
4 x 5 – $45 + taxes
10 x 10 – $135 + taxes
4869 Bank St, Gloucester, ON K1X 1G7
4.7 stars based on 306 reviews from around the web
Public Storage offers clean and well-managed storage units in the Ottawa area, providing a host of different size options that ensures there is something for every possible need. Each Unit comes with climate control as standard, ensuring that your belonging will be well looked after during their time in the storage facility, while the company also provides excellent security, including 24/7 security surveillance and individual alarms in each unity. This alongside Public Storage's excellent online reputation, makes them a great choice for anyone seeking a well-managed storage facility in the Ottawa area.
Services offered in Ottawa
Heated storage units
Vehicle rental parking
RV parking
Individually alarmed units
Drive up access units available
Free on-site use of flat-bed dollies for your convenience
Optional 3rd party insurance available anytime
Stocks all the boxes and moving supplies you need
5 X 5 – $95 + taxes
10 X 10 – $235 + taxes
3545 St Joseph Blvd, Orléans, ON K1C 1T1
Other Storage companies in Ontario
Frequently Asked Questions about Storage in Ottawa
How much does it cost to store my belongings?
The cost of storage varies wildly depending on the type of storage, size required and the location. It can cost from a few dollars a month to store specific items, up to hundreds of dollars per month to store a whole apartment in a temperature regulated environment.
For example, if you need to store all your belongings for a month until your new home is ready, you can budget between 220$ up to 600$ for a 3 bedroom apartment. You can find more price ranges on our full article about the cost of storage here.
How much does it cost to store:

A bike: 10$ per month
A set of tires: 20$ per month
A sofa: 30-40$ per month
4 appliances: 100$ per month
These are only approximate prices. Prices may vary depending on many factors.
Should I rent a self-storage unit or use a valet storage to store my belongings between two moves?
If your new home is not quite ready and you need to store your belongings for a period of time, there are different options for you. Some companies will offer to pick up your belongings at your current location, then bring it to your new home only when it is ready. They will charge you storage costs on a monthly basis until they deliver your belongings to your new residence. The benefit of this solution is that most of these companies will charge you for a single move. If you decide to rent a self-storage unit, you may have to pay to get your belongings there, then hire movers again to bring it to your new home.
What to look for in a storage unit?
There are many things to consider in the selection of a storage unit, including:
Size: do you need a large storage unit or only to store a specific item?
Temperature regulation : is it necessary?
Location: does it need to be close to your home?
Access: do you need 24h access?
Frequency: do you need to go often?
Security
Insurance: do you need insurance for your items?
Valet service: do you need help to move your belongings?
Does my home insurance cover my belongings in storage?
If you have a home insurance policy, you are likely to be insured for your belongings kept in a storage unit. This said, the insurance might only cover your belongings in the storage unit for 90 days, after which you would need a separate insurance. Insurance for storage units can usually be purchased with the company itself. 
Will I be able to access my belongings at all times?
This will depend on the storage company. Some self-storage units have 24/7 access, while others have hours of business. If you go with a valet service storage company, you might need to plan in advance to have your items brought back to you.
Can I store anything in a storage unit?
Items prohibited in a storage unit are usually:
Anything inflammable or explosive
Firearms, weapons or ammunition
Perishable food
Plants
Animals of any kind
If it doesn't feel right, it is probably wrong!
How much does it cost to store:
A bike: 10$ per month
A set of tires: 20$ per month
A sofa: 30-40$ per month
4 appliances: 100$ per month
Share this article on social media
Moving tips
Living in Ottawa vs Toronto: Where Should You Live? Ottawa, the capital of Canada, has a diverse and multicultural population. The city is surrounded by natural beauty, unpolluted air, land, and water. World-class beautiful locales include
Read more »
Check out MovingWaldo's free moving platform and find everything you need for your move. No sign up required!