9 Things to Know Before Moving from Canada to Hawaii
When we think of Hawaii, we imagine the beautiful scenery and its stunning beaches, making it a paradise for anyone. A number of local activities such as hiking, sailing, swimming, kayaking, biking, and many others keep the Canadians occupied in their new paradisal bliss. It is the world's largest island chain and the only US state to lie outside of North America, in the tropics. There are a lot of volcanoes and out of its 132 islands, only 7 are inhabited. 
You must have heard of Aloha, which serves as both, hello and goodbye for the people. There are two state languages, US English and Hawaiian. Fun fact, you can mail a coconut or pineapple from Hawaii. So with all of that said, here is what you need to know before moving to Hawaii from Canada.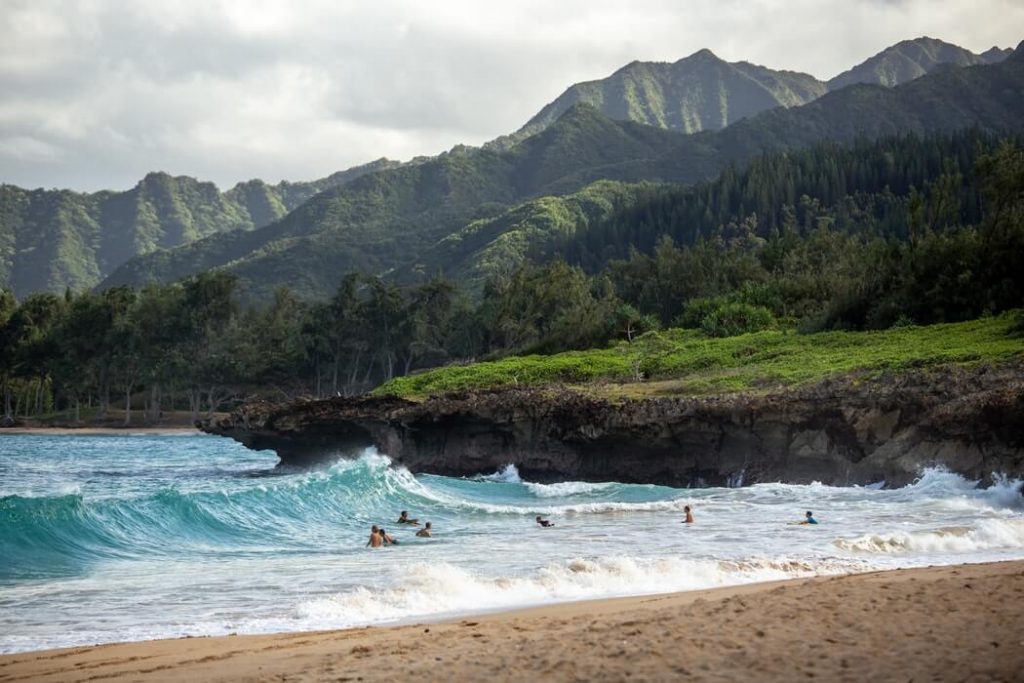 1. First steps on planning a move to Hawaii
As you are permanently moving to Hawaii, you are primarily required to become a lawful citizen of the US before you move. As a Canadian, the process will be easy. 
So be sure to acquire a valid passport or Nexus card beforehand. A FAST card will work fine as well, but before you actually leave Canada, be sure to take care of your affairs there. Primarily, contact the Canadian Revenue Agency and clear your taxes and dues. It may take a little time for the whole process to be completed, so don't worry if you think it's taking a bit more time than you expected. Meanwhile, your application won't be just spontaneously processed, so you will have to wait for your visa to arrive.
The first thing you need to figure out is the reason why you're moving to the U.S. This will determine the immigration you will have to follow. If you're moving for the purpose of working in the USA, you'll have three main categories to choose from. In most cases, your employer will sponsor you for a visa which would allow you to live and work in the country. Acquiring the appropriate immigration employment authorization means you need to be approved for one of the three following items:
Employment Authorization Card/ Work Permit
Employment Visa
Permanent Resident Card/ Green Card
Depending on which conditions you meet, and how long you will work in the US, you will be issued either of these documents.
If you're' moving to the US to start a business or invest in the country, you will need to acquire a Business Visa or an Investor Green Card. There are many different types of business and investor Visas—temporary and permanent.
Business Visa: This is the most common immigration document for someone who wishes to start their own business in the US or invest in one. E-2 and EB-5 are the most popular programs for Canadian entrepreneurs.
Investor Green Card: While not all of these will turn into resident green cards, the one that provides you with the best chance is the EB-5 Investor Visa.
Canadians can acquire a permanent resident green card through marriage or being an immediate relative of a U.S. citizen.  The steps you need to take to apply for a Green Card will be situation-specific.
Each of the immigration options highlighted above has different application requirements. Also, if you are moving, you would also need to provide a poof of identity as well. For that, if you are travelling by air, you need your valid passport or NEXUS card to enter USA. But if a person or family is entering USA via road or sea, they required to present Canadian passport along with at least one of the following documents:
NEXUS Card.
Enhanced Driving/Identification card.
FAST Card.
SENTRI enrollment cards.
To apply for a visa, visit the given link to find out more.
2. What should I look for in an International Moving Company?
Shipping your stuff over from Canada to Hawaii can be a bit expensive, not to mention all the US customs regulations that you will have to follow, so make preparations accordingly. You can find a number of international moving companies that can move your belongings from Canada to Hawaii. But to have your personal luggage shipped across a distance of 5705 Km, you will need to find a company that you can trust.
It is wise to do thorough research to find the best international movers that are frequently moving luggage between these two regions and deciding upon one. Be sure to check for the following requirements:
The company you have decided upon is certified and qualified to carry out the job.
They complete transport by plane. A boat is also a good choice but it may take longer.
They provide all the necessary insurances including damage and accidental insurance.
They have ample customer reviews backing up their claim of excellent service.
Additionally, you will be requiring the following documents to ensure that the whole process goes smoothly from start to finish.
Bill of Lading (list of goods that are carried in the shipment).
Proof of Delivery (this is the receipt for the Bill of Delivery, it confirms the date and time of the reception of the goods and confirms for them being received in good condition).
Commercial Invoice (it shows the full description and value of the goods shipped).
Certificate of Origin (to ensure compliance to NAFTA regulation and showing where the shipment is coming from).
A few international moving companies are specialized in cross border moves. Some of the movers you should consider are Allied Van Lines, North American Van Lines, U-Pack and Atlas Van Lines just to name a few.
3. Car Shipping to Hawaii?
Importing a car from Canada requires that it be less than 25 years old and compliant with the FMVSS standards. The vehicle must be for the sake of personal use and not for resale. Additionally, the importer needs to obtain a letter from the original manufacturer of the vehicle along with its VIN (Vehicle Identification Number). Also, the vehicle needs to be compliant with the EPAs rules and regulations.
With that being said, car shipping from Canada to Hawaii may not be such a good idea, so it is best to sell your car and use the money some other way you see fit. But if it is an expensive car or you have some sentimental value attached to it, making it irreplaceable, then you may opt to have it shipped. But if you do decide to ship it, just find a trustworthy car shipping company, and have your car shipped with peace of mind. Car shipping companies can help you through the process.
4. First steps upon arrival in Hawaii
First thing first, get registered with the authorities. Have your valid documents ready to be displayed any time you need to. Registering with the Canadian Embassy and local council is also a good idea. Be sure to contact your employer and let them know you have arrived as they may be able to answer some of your questions.
Hawaii is the only US state with a unified state-wide public schooling system, which is available for all kids free of cost. There are also private schools if you prefer this option for your children.
There are a few other things you'll have to take care of before becoming acclimated to the state—getting a driver's license, taking applying for a financial service as well as investigating the health care system.
In most American states, you need your Social Security Number in order to apply for a driver's license. We suggest you bring all your identification with you including your passport, foreign driver's license, a birth certificate as well as proof of your legal immigration status. To obtain your legal driving license along with other information on the subject, visit this link.
Financial Services and bank account in Hawaii
Immigrant financial access is important as you move to a new country. As an immigrant, you may rely on these financial services to send remittances cash checks and pay your bills.  The first thing you must do is open a bank account with both a USD account as well as a CAD account. While the required documentation depends heavily on each bank, you generally need two things:
An I.D. number,
Proof of your identity and address—a government-issued photo ID will suffice.
Moving into the US, getting health coverage should be one of your first orders of business. To enroll in coverage program, you must live in the United States and you must be a citizen/ national (or be lawfully present). Furthermore, you cannot be incarcerated.
In USA, healthcare services are provided through private companies. The government has little to no part to play in this unless an exceptional case (disability, unemployment, living close to or below poverty level) is at hand. The citizens are themselves responsible to look after their wellbeing.
There are several healthcare programs that are available for residents of USA to choose/facilitate from. This includes:
Private medical insurance.
Medicaid
Medicare
As a Canadian immigrant, we urge you to get insured as soon as possible. As a new immigrant, you can consider New Immigrants Health Insurance. These will include companies such as Sirius International, Seven Corners, and Lloyd's Of London.  Additionally, you can opt for a Short Term Health Insurance plan that will provide temporary coverage while you travel to and settle down in the US.
5. Utility Setup in Hawaii
Setting up utilities primarily depends upon where you are staying. You can talk to the locals to know which ones are the primary service providers for that area and then contact them to have utilities set up for you. The contact can be made either online, by phone, or you can show up in person to request it.
Following are the main service providers:
For Big Island: Hawaii Electric Light Company (in Hilo and Kona).
For Maui: Maui Electric.
For O'ahu: Hawaiian Electric.
For Kaua'i: Kaua'i Island Utility Cooperative.
For Moloka'i: Maui Electric.
For Big Island: Board of Water Supply, Department of Water Supply, County of Hawaii.
Hawaii Water Service, American Water, Hawaii.
For Maui: Department of Water Supply, Hawaii Water Service, Board of Water Supply.
For O'ahu: Board of Water Supply, American Water, Hawai'i.
For Kaua'i: Department of Water, County of Kauai, Board of Water Supply.
For Moloka'i: The County of Maui's Department of Water Supply.
For Big Island: Hawaii Gas, AmeriGas.
For Maui: Hawaii Gas, AmeriGas.
For O'ahu: Hawaii Gas, AmeriGas.
For Kaua'i: Hawaii Gas, AmeriGas.
For Moloka'i: Hawaii Gas.
Listed below are the top service providers for internet as well as cable TV in Hawaii:
Dish, Direct TV.
Viasat.
Spectrum.
Sky Fiber.
HughesNet.
Hawaiian Telcom.
Sandwich Isles.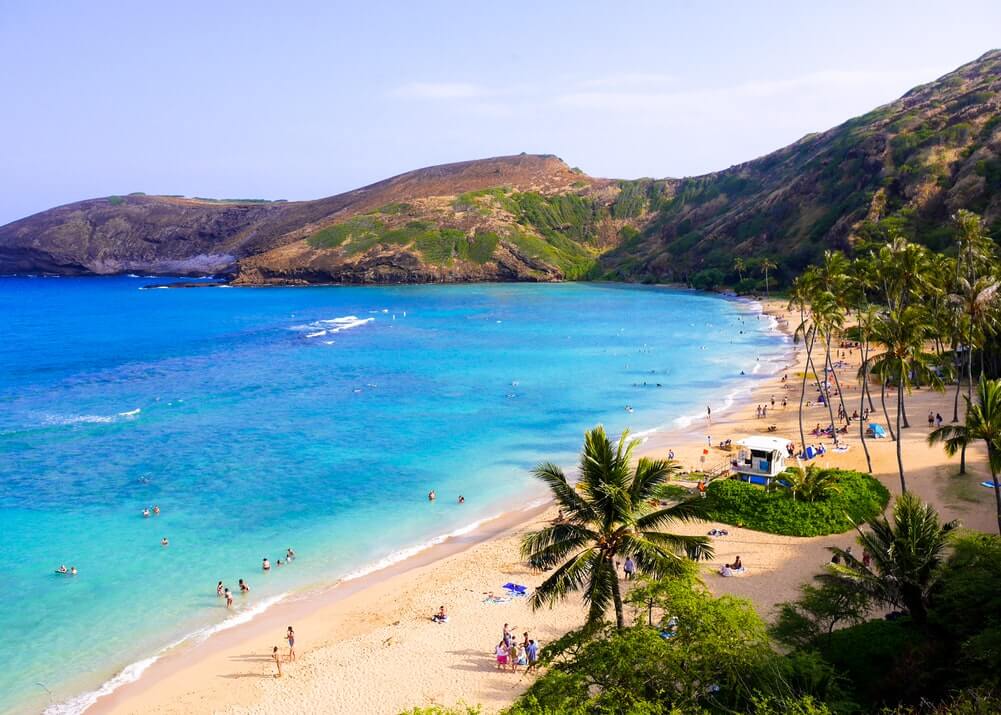 6. The Essential Insurance Coverage in Hawaii
Essential insurance coverages needed in Hawaii include:
Car insurance.
Health insurance.
Homeowner insurance.
Moving to USA would also require you to consider Home and Auto/Car insurance.  When we talk of auto/car insurance, it is a plant to cover the cost of damage that your vehicle or you may have been subjected to in case of an accident. Although the full cost won't be paid, a significant portion will be covered. Some factors that define or effect your insurance plan include:
Car's model and make.
Age and gender of applicant.
Marital status of applicant.
Credit history.
City and neighborhood.
Although auto insurance is compulsory in most of the states, the enforcement of insurance requirements varies differently. Different types of auto insurance include:
Liability coverage.
Uninsured motorist coverage.
Collision coverage.
Underinsured motorist coverage.
Comprehensive coverage.
Home insurance on the other hand is not as compulsory as auto insurance but is still considered as mandatory as health insurance. It is one way of protection against damage or loss. If you have mortgage on the property, the chances are that you already have insurance. It protects your personal property and home against damage or loss. It also protects the homeowner in case someone gets hurts while on their property.
7. Cost of living in Hawaii
It is no surprise that the cost of living in Canada is 26% cheaper than Hawaii. Besides the transportation (23% cheaper in Hawaii), the rest, such as food (48%), housing (23%), clothes (14%), personal care (70%), and entertainment (19%) are all much more expensive in Hawaii than in Canada. Honolulu is significantly the most expensive city. For a family of 4, the cost of living per month is approximately:
Groceries are around 900 $US 
Electricity is 190 $US
Mortgage on a single family home is 2 900 $US
8. Find an Apartment or Home in Hawaii
Buying a property in Hawaii is not cheap! The same goes for renting so make sure to make a thorough online search or get in touch with a real estate agent to make sure you stay within your budget!
9. Where to Do the Groceries?
Grocery shopping is also a bit expensive in Hawaii, but if you know your way around the markets in Hawaii, you can save yourself a few bucks. Some of the famous chain stores in Hawaii include:
Safeway.
Costco.
Walmart.
Sam's Club.
Times market
KTA.
Foodland.
The roadside stands and the farmer's market also offers great produce if you are a lover of fresh fruits and fish.
What to Expect from your new life in Hawaii?
Hawaii is quite expensive but for the paradise you will be living in it is definitely worth it. The beautiful weather, beaches, and Hawaiian culture will make you never want to leave!
Share this article on social media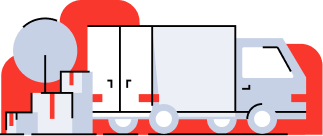 Compare the Best Moving Services available at your address!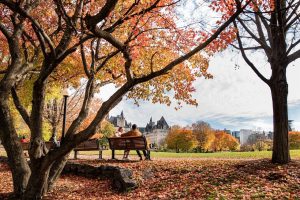 Long Distance Moving US
Moving to Canada from the US: Pros & Cons, Visa Requirements, Cost of Living and More! Known for its many excellent benefits for residents, Canada has gradually become a top destination for immigrants, including US citizens,
Read more »