The First Steps Towards a Smart Home
In the ever-evolving age of technology we find ourselves in, new innovations are constantly perfected to improve our everyday lives. Combining the assets of multiple technological products, the smart home might well be the ultimate solution for a simplified and optimized lifestyle. 
A smart home is supported by a system of products flowing through, called "home automation", which links these different technologies together in order to automate your home depending on different needs or preferences: heating system, security cameras, indoor lighting, multimedia streaming, etc.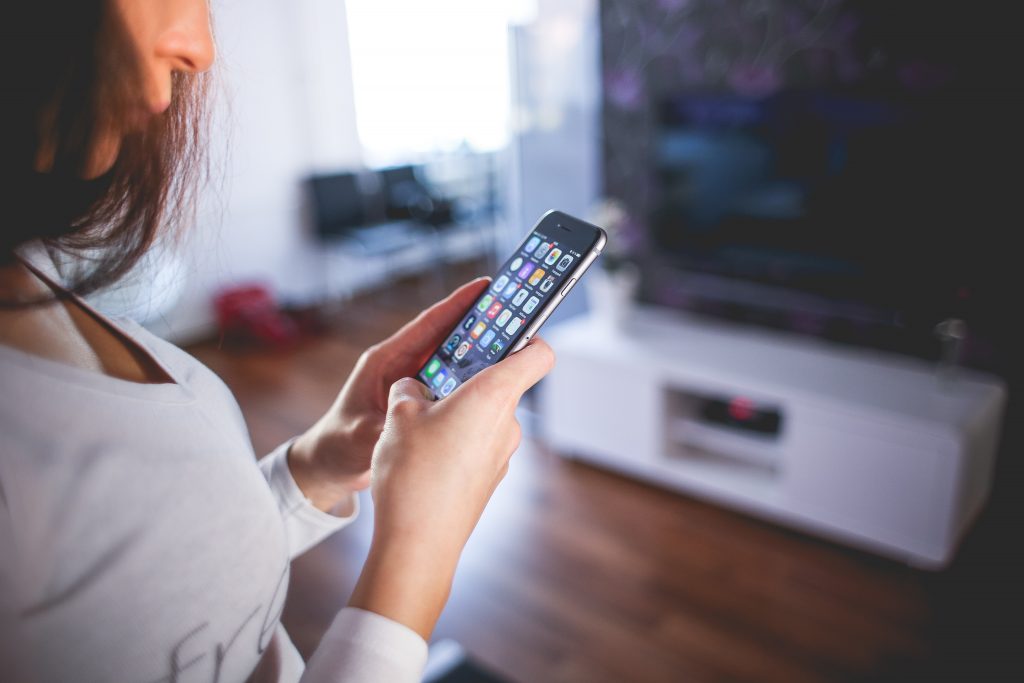 Why make your home into a smart home?
The level of flexibility that home automation offers can satisfy all types of needs, varying depending on different criteria and types of housing. The main reasons for transforming your home into a smart home are the following:
Reduce your energy consumption and save on costs

Maximizing home security

Optimize your comfort at home 
No matter what your reasons are, the primary objective of a smart home is to make your life simpler by helping you with daily tasks and duties, saving time and energy. 
If, like many others, you are interested in transforming your domicile into a smart one but do not know where to start, look no further. We prepared a list of the logical steps to take to achieve your ideal smart home. Follow these tips in sequence, and enjoy having a home that is secure, energy-efficient and optimized according to your own tastes!
Before you officially start converting your home into a smart home, it is important to first choose which interface you want to configure your domicile with. The big brands in the home automation sector, which are Google, Apple and Amazon, offer a wide range of products that are similar from one brand to another, which means that you will have to deliberate based on your personal preferences, and on the smart devices that you already own. Rest assured; in 2019, these enterprises announced a partnership in order to increase the compatibility between all of their products, allowing users to interconnect devices from different brands more easily. However, it is suggested that you choose an interface to form the base of your ecosystem, in order to have a simpler and seamless experience. 
Note: Some "intelligent" items are not compatible with these ecosystems, but remain accessible via your smartphone. 
Ecosystem suggestions for your smart home:
Google Home

HomeKit (Apple)
*Get free shipping on orders over $35 at Best Buy Canada!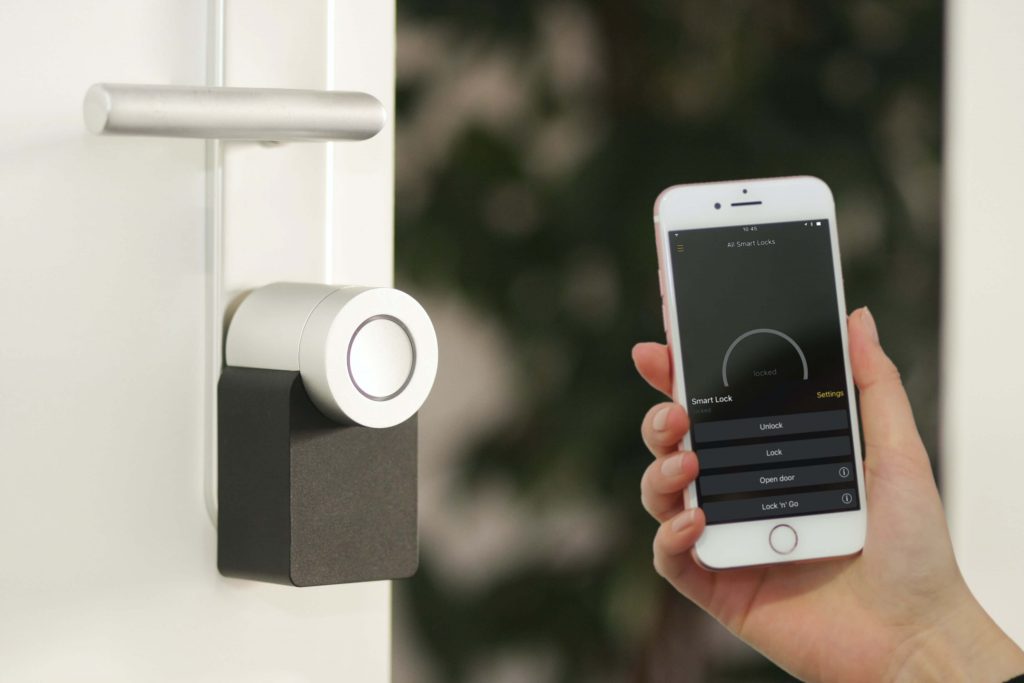 Connectivity enthusiasts agree to say that the main perk of a smart home is its security. Since the earliest beginnings of smart homes, the safety and security aspects have been central to the system. For this reason, the product selection is diverse, and uses cutting-edge technology. 
Getting a smart lock is the perfect way to introduce home automation to your home. Rather than stressing thinking whether you locked the door behind you this morning leaving for work, you can lock and unlock your door remotely from your smartphone. Also, these locks have 9 numbered keys, allowing you to create personalized codes to all of your close relatives and housemates. You can also send "virtual keys" from your phone, which are one-time use codes. 
The main function of smart doorbells is to view, in real time, the front of your house. By connecting your smart doorbell to your smartphone, you get an alert when a visitor shows up at your doorstep, allowing you to communicate with them. This being said, if your doorbell and lock are connected, you can unlock the door remotely to allow a deliverer to leave a package inside. Because of the great quality of the camera, you can see who is at your door at all times. 
In a broader way, some more extensive systems are available on the market, including all of the main technologies for security measures. Equipped with movement detectors, high-definition cameras, alarm systems for intrusion as well as smoke and water damage detectors, these security systems are integrated to your phone so that you can adjust it according to your needs, and fully protect your domicile. 
Our suggestion for a smart full security system:
3. Connect your energy consumption
Some might call it contradictory to say that a smart home can help reduce the energy usage of a household. But it's true! Many products have the function of making you save money by reducing your energy expenditure at home. Try out these responsible options and get closer to having an absolute smart home.
Getting a smart lighting system means that you get full control of your indoor and outdoor lights from your smartphone or your voice assistant. These smart light bulbs are energy-efficient, allowing you to control the ambiance of each room of your house depending on the time of day, sparing you the worry about your electricity consumption. Through the mobile app, you will get a variety of options for lighting optimization: programmed based on a regular schedule, dimming at a specific hour, turning off the lights during daylight, turning on the lights as you walk-in, changing the light colour in the evening, etc. There are also starter kits available for you to learn about smart lighting. 
Smart electrical outlets are also available and compatible with home automation systems, allowing you to control the appliances that are plugged into them. You need to connect the electrical plugs to your Wi-Fi through the associated mobile app, and then get access to the energy status of your appliances at home. You can also configure a schedule for each of the outlets of the smart plug, in order to limit your energy consumption at strategic moments of the day. Some smart plugs can even be controlled via your vocal assistant!
One of the most effective ways to optimize your energy efficiency is to equip your smart home with a smart thermostat. Using advanced technology, smart thermostats adapt your heating system according to the outside temperature, the time of day, the type of heating and of housing, to provide you with optimal comfort, while also saving money. You simply have to connect your smart thermostat to your Wi-Fi to get full control on your home's temperature, configuring just a few parameters.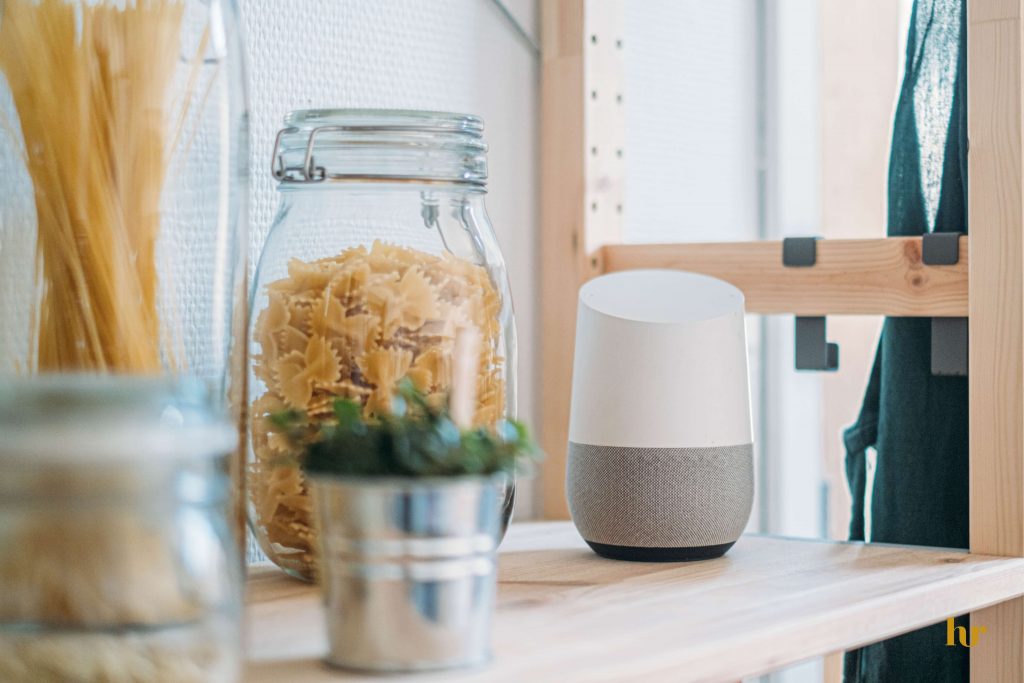 4. Optimize your relaxation
Now that your domicile is connected, secured and energy efficient, you deserve to relax and enjoy the entertaining side of your smart home.
The ultimate symbol of smart homes, the vocal assistant is a technological device that is constantly perfected by the biggest companies in the industry, to offer an optimal daily experience. By connecting your vocal assistant to your other smart devices, you simply have to indicate what you want out loud, and your vocal assistant takes care of it! The market is full of high-quality vocal assistant products, allowing you to choose which one suits your needs the best.
Our vocal assistant suggestions:
Many devices allow you to centralize all of the content you want—music, TV shows, video games, movies, podcasts, pictures, websites—all in one place. You simply have to connect the device, which exists in various formats, to your TV to get unlimited access to all the content you can access on your computer or smartphone. When you have your friends or family over, and will change the playlist only by asking your vocal assistant, you'll never want to part with your media streamer! There are many streaming devices available on the market. 
Our media streamer suggestions:
The technology behind home automation is so advanced and futuristic that it can seem difficult to initiate contact. However, technological tools are already everywhere in our lives, and simply need to be connected together to get an efficient, simplified and optimized experience of daily life. By following these simple steps, you will transform your home into a smart home without realizing, and make the most out of your time spent at home.
Share this article on social media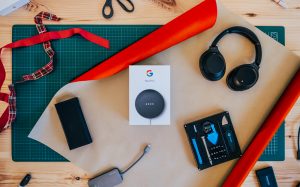 Daily Living
In the ever-evolving age of technology we find ourselves in, new innovations are constantly perfected to improve our everyday lives. Combining the assets of multiple technological products, the smart home might well be the ultimate solution for a simplified and optimized lifestyle.
Read more »