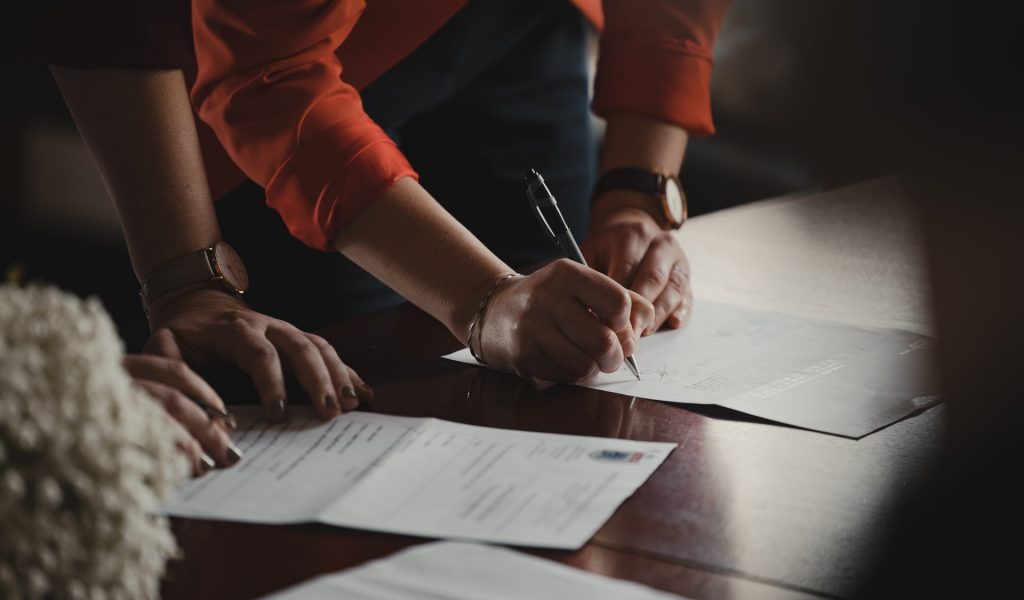 Tips for Selling a Home Without a Realtor
If you want to avoid paying hefty commissions to real estate agents, consider selling your home yourself. Homeowners and investors sell property without Realtors every day and save thousands in the process. However, many struggle to complete a For Sale By Owner (FSBO) transaction and end up listing with an agent after all. And even those who succeed often find that they work harder and save less than expected.
Here's what you need to know to successfully sell a house without hiring a Realtor.
Are you moving and wish you had some help? Check out our free interactive checklist.
Tackle Your Move in Minutes.
1. Save time with every task
2. Access exclusive deals
3. Track your progress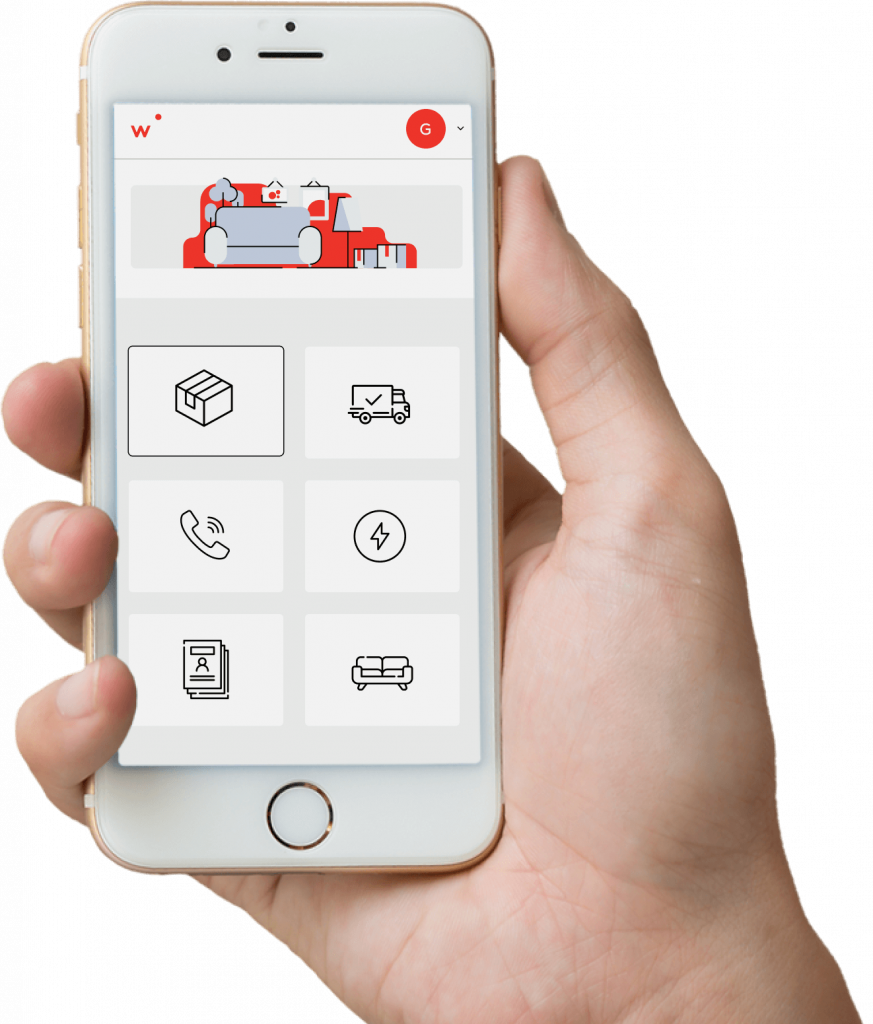 1. Make Sure You're Cut Out for the Job
Selling a home yourself means taking on many tasks that an agent would otherwise perform. Do you have the time, temperament, and knowledge to:
Perform a comparative market analysis and price the home?
Take good pictures of your property's features?
Put up your "for sale" signage with your contact information?
List the property online?
Create fliers with excellent photographs and copy?
Prepare the property for viewing?
Show the property at the buyer's convenience?
Be available by text, phone, or email to answer buyers' questions?
Hold open houses?
Prepare state-mandated property disclosures?
Evaluate offers and negotiate terms?
Understand that even though you wish to avoid Realtor representation, most potential buyers have agents, whose commission the seller is typically responsible for. If you refuse to pay any commission, you severely limit your potential pool of buyers. In a scorching hot market, that may not be an issue. But under most conditions, you may need to work with and pay commissions to buyer's agents. Know that the buyer's agent does not work for you and that you may be going up against an experienced negotiator.
2. Price Your Property Correctly
Many sellers make the costly mistake of overpricing their homes. Avoid this by acting like an appraiser — research local sales and trends online before advertising your listing.
You'll get the most accurate valuation by ordering and paying for a home appraisal from a licensed appraiser. However, this can cost hundreds or even thousands of dollars. Other methods of valuing property, from least to most accurate, are:
Automated Valuation Model (AVM)
Comparative Market Analysis (CMA)
Broker Price Opinion (BPO)
AVMs are easy to find on most real estate sites. They cost nothing and can work if you haven't improved the property much and it's in a tract of similar houses or if you're willing to be off by 10% or more.
CMAs are presentations that Realtors prepare when vying for your listing, and they are usually free. However, agents are not in the appraisal business, and the CMA is only as good as the agent preparing it.
A BPO is less expensive than an appraisal and might be a perfect compromise. A specially licensed real estate broker performs what amounts to a mini-appraisal and offers a value estimate. It typically costs between $75 and $400.
3. Prepare Your Home for Sale
You may accept your home's little "quirks," but potential buyers notice things such as peeling paint or sticky doors. That makes them wonder about problems they can't see. Walk through your home like a buyer and ask an objective family member or friend to be completely honest about any turn-offs.
Correct obvious ugliness and health and safety issues, but don't over-improve the place and price yourself out of the neighborhood. Consider hiring a pro to stage at least a few rooms (studies suggest staged homes sell faster and for more money). If you don't want to hire a pro, at least rent a storage unit and get rid of clutter (at least half of your belongings).
You may need to get rid of pet hair and odors and even board your furry family members elsewhere until you close on the sale.
The National Association of Realtors claims that 97% of buyers look online for homes, so expect to pay for web-based advertising. Pay to list your house on the local MLS. While the MLS is not available to homeowners, some brokerages or platforms offer this service. Hire a good photographer to shoot a virtual tour. Advertise the virtual tour link in your brochures and fliers.
If you offer a commission to buying agents, boldly say so on your MLS listing, your signage, and advertising. Put a lockbox on the house so buying agents can tour the home with their clients, and you won't have to be there. Expect to pay the buying agent a commission of 2.5% to 3%.
Understand that your life won't be your own while you sell your property — you'll have to be available for showings and to answer questions.
If your house is on the MLS and you provide good pictures and/or virtual tours, you probably don't need to hold an open house. But if other sellers in your neighborhood have them, consider putting up a big sign and opening your place at the same time — you'll benefit from your competitor's advertising and potential buyers driving through your neighborhood.
If you do open your home, get help. You'll need someone to sign in potential buyers and check IDs, keep an eye on visitors, and answer questions about the property.
5. Understand Contracts and Negotiations
Dealing with offers, negotiations, and contracts can be the most technical and stressful part of selling your home without an agent. The buyers or their agents usually draft the sales agreement, and they usually split closing costs in the manner that's customary for your area. For instance, many Florida sellers pay all closing costs. No law says that you have to adhere to local customs, however.
You don't have to accept anyone's offer, but you should always counter. Some buyers offer low to see what they can get away with but expect to pay more. Remember that price is not the only factor. You may be able to move a buyer by throwing in your snowblower or an investor by helping them complete a 1031 tax-deferred exchange or improvement exchange.
Don't take your property off the market unless your buyer can show cash to close or a preapproved mortgage. Require an earnest money deposit that the buyer will forfeit if he or she breaks the contract. Understand that contingent offers provide an exit for the buyer. For instance, most standard contracts allow the buyer to cancel if a mortgage lender declines their loan application or the appraised value is less than the sales price.
If a buyer makes a contingent offer, make sure you can accept a better offer or force the buyer to remove the contingency. This is called the "right of first refusal."
Federal and state laws require you to give your buyers certain disclosures. Get them to sign a receipt of those forms. If you live in a community, co-op, or condo with a homeowners association (HOA), give your buyers copies of the covenants, conditions, and restrictions (CC&Rs).
Research shows that nearly a third of FSBO sellers end up listing with an agent to sell their homes. And even those who succeed often work harder and pay more costs than they expected. Make sure you budget for commission and closing costs even when you sell FSBO.
If the process of selling the property yourself becomes too burdensome, know that there are alternatives to full-price real estate brokerages. Full-service discount brokerages can take on most of the required tasks for less than the typical 6% commission. You can still save thousands of dollars without losing your sanity or making costly mistakes.
Share this article on social media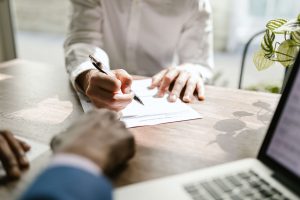 Legal & Insurance
A Guide To Understanding Property Documents When Buying A Home The whole process of buying a home is very tedious and can sometimes get very complicated. Property documents are one of the most misunderstood parts of
Read more »