Tips for Buying a Fixer-Upper
A fixer-upper can be a great way for first-time homebuyers to get into a home they wouldn't be able to afford otherwise. It may also be a great opportunity to customize the home exactly how you want it. In fact, 68% of millennials say they would buy a fixer-upper home. Fixer-uppers are attractive because they are usually quite affordable, and new buyers can take their time saving for repairs and upgrades.
However, a fixer-upper can also come with some unexpected — and expensive — issues. Home buyers say that mold (68%), foundation issues (64%), termites (61%), asbestos (61%), a leaky roof (57%), and water damage (57%) are all scarier than ghosts in a house.
Buying a fixer-upper doesn't have to be spine-chilling. A few smart tactics can keep your chill — and your wallet — intact.
Are you moving and wish you had some help? Check out our free interactive checklist.
Tackle Your Move in Minutes.
1. Save time with every task
2. Access exclusive deals
3. Track your progress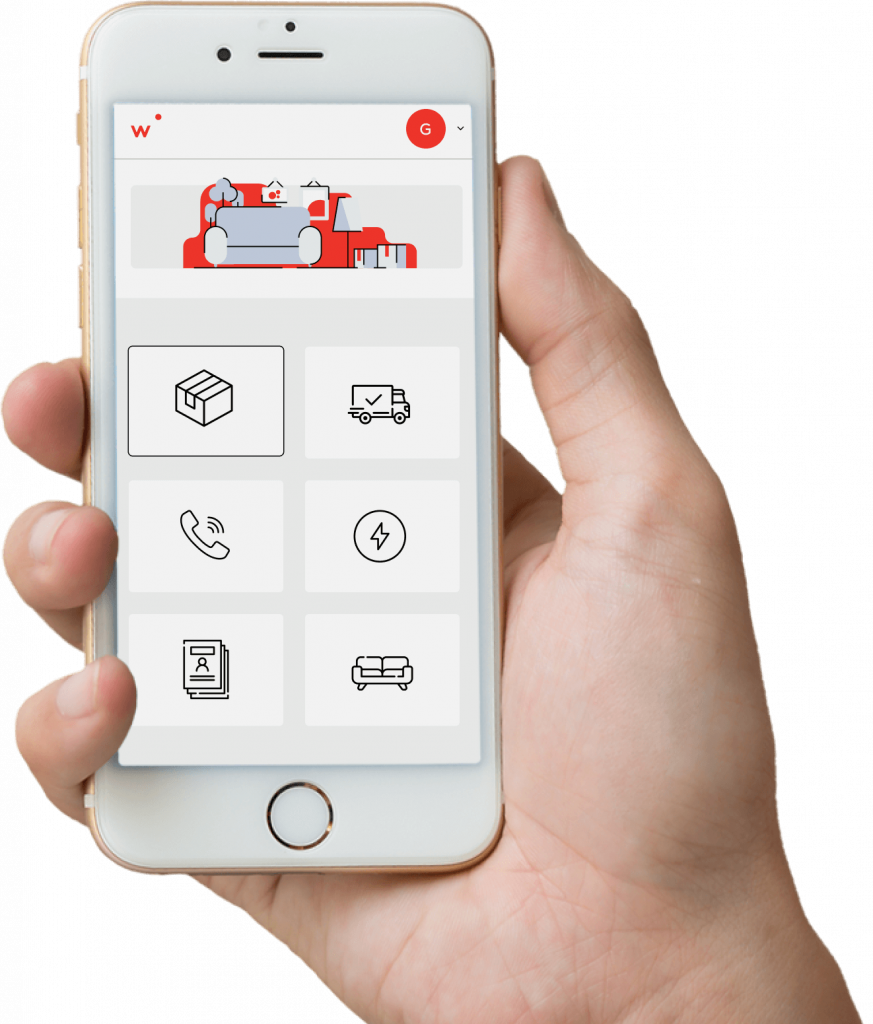 Not every distressed property is worth the time and money — and headache — it can sometimes take to turn it into a charmer. Homes in decent neighborhoods that have simply been neglected are usually good investments, especially if the repairs are mostly cosmetic.
On the other hand, the value of homes in certain neighborhoods and communities are likely to top out at a fairly low price. This means that no matter how much you upgrade the look or how much square footage you add, you aren't likely to get your money out of it. As they say — location, location location. You can change nearly everything about a home, with the exception of where it's located.
Besides location, evaluate how many major projects you'll need to take on to remodel the home. Large undertakings such as foundation issues or termites can take a lot of money to mitigate so you'll want to figure this into the price of the home and your project budget.
In the current seller's market, odds are, you'll likely need to be willing to negotiate when making an offer, as the seller may have multiple offers — even for a fixer-upper. This could mean paying some of the closing costs the seller typically pays, such as their title insurance.
But, negotiating doesn't always mean you need to offer more money. It could mean that you accept the home as-is and don't ask for any repairs in negotiations. However, it's always a good idea to get a home inspection, even if you go this route.
You may also be able to sweeten the deal by offering a quick closing, being pre-approved for a mortgage, or putting more money down.
Make an accurate and realistic budget
It's incredibly essential to have a clear budget and solid plan for everything that needs to be renovated or repaired before you dive in. There are bound to be surprises in the house that you didn't plan or budget for. Add a little padding for flexibility in your budget in case these issues arise. Keep in mind that moving also has its own expenses, make sure your moving expenses are included in your budget.
If you have time, you may even seek estimates for larger projects to make sure you're on the right track. You may be surprised by the price tag on certain items such as new concrete or re-wiring.
Find the right loan for the job
Renovation loans let you finance both a mortgage and renovations to the home, and they can come in handy when buying a fixer-upper. You have the option of lumping both your mortgage and renovations into one payment if you can pay at least 20% down.
You may look into lines of credit if your renovation will span over a longer period of time. Lines of credit allow you to pull out money when you need it but avoid paying interest until you're ready to start the project.
If you intend to save a bit before each project, this is a good option that allows you access to the funds without your debt getting too out-of-hand. However, you may get a better interest rate by lumping your repair budget into your mortgage.
Decide if you will DIY or use a contractor
If you're looking to save money, doing it yourself is definitely the way to go — but you may think twice if you're new to renovations. It's easy to start burning through cash by making errors or wasting time, and, in the end, DIY may not actually save you money if you lack experience.
Although you may be able to handle some minor projects on your own (such as painting or landscaping), know when to hire a contractor. It will ultimately save you money, as opposed to doing a project incorrectly yourself and ending up having to hire a contractor anyway.
Thoroughly research contractors
If you do decide to hire contractors, do your research and find the best, most reliable ones possible who will actually get the work done. Good contractors can be hard to find — stories of those who take the money and run are all too common.
Thoroughly vet any contractors you plan on using, make sure they are local to your area, and never pay the full amount upfront. Most contractors are comfortable with a deposit for the work and the rest to be paid once the project has been completed to your satisfaction.
Focus on projects with high ROI
Unless you plan to live in your fixer-upper forever, prioritize projects that will have a high return on investment (ROI) for when you do eventually sell. This includes upgrades in heavily used spaces and things like garage door replacement, minor kitchen remodel, and bathroom remodel.
Anything that adds square footage or extra rooms can not only make your space more comfortable but also add value to your home. When you're making a game plan, consider how you may be able to easily add space while you already have everything torn up. In the investor world, these updates cause "forced appreciation" — meaning you're increasing the home's worth as a direct result of your actions, rather than the fluctuating housing market.
When you it is time to sell your house, all the updates you made will ensure it sells quickly.
Bottom line: Understand what it takes to buy a fixer-upper
It can be easy to want to drive in head first to a fixer-upper project. Before you do, take a step back to review the bigger picture, evaluate your budget, and ensure you'll have a high ROI. 
After all, you'll be spending loads of blood, sweat, and tears — and money — on this labor of love. Be entirely sure you set yourself up for success by taking the time to do your research.
Share this article on social media
Related questions from the community
Have a question about your move? Ask our community.
Renovation & Maintenance
A Guide to Choosing a Fireplace: Types & Costs In times past, the rationale behind installing a fireplace was to provide warmth for a household, heat for cooking meals, and heating water for domestic use. In
Read more »
Check out MovingWaldo's free moving platform and find everything you need for your move. No sign up required!