Downsizing: A Guide to Moving into a Smaller Home
There are a number of reasons why you may be considering downsizing; maybe you're an empty nester looking to move from the quiet suburbs towards the action in the city or maybe you are a long-time renter moving into a home of your own. No matter the reason, this guide will help answer a number of your questions about how to downsize and some tips you may want to know before you start looking at MLS listings.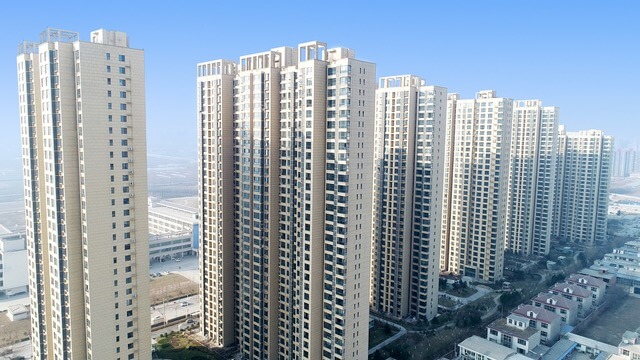 1. Looking at Your Finances
While your motivations for wanting to downsize may be as simple as trying to cut down on excess space, there may also be potential financial reasons behind this life changing decision. There are a number of benefits that can arise as a result of your choice to downsize including saving money on mortgage payments. This additional income can also be used to invest in yourself or in new experiences, the choice truly is yours. However, in some cases, it may not actually be the best decision to downsize. Keep in mind that there are costs to moving that you may not have considered such as the current market conditions or the costs to get your current home ready to be sold.
What to look for when searching for your new home will vary depending on your motivations for downsizing, however there are a few overarching commonalities. It is important to do your research and go into the process well informed. Don't be afraid to shop around and look at a number of different options before settling on a choice. As well, when you are touring prospective homes, try to imagine what it may be like living there as well as how you can best utilize the space. While things like storage are important considerations, there are a number of ways to create more storage options within a room through renovations and creative furniture options. You should also consider the location of your new home, dependent on what you are looking for there are a number of different neighbourhoods that may be well suited to meet your needs.
Planning is a key part of downsizing as it allows you to do so efficiently.
Consider planning out the layout of your space including what furniture and décor will look like as well as where it should be placed before downsizing. This will save you from bringing items which may not physically or aesthetically fit within your new space. Also consider taking your planning a step further by taking measurements of the space to ensure that everything will fit; there is nothing worse than perfecting your vision only to find out that it does not actually work within the space. Planning doesn't only apply trying to figure how best to use the space in your new home, it is also necessary to have a plan with regards to how you will get rid of excess items as well as a timeline and lists to ensure that everything goes rather seamlessly.
The most important rule when it comes to packing for your new space is not waiting until the last minute; instead start deciding what you want to keep slowly as soon as you can. You can even start this step before any firm decisions about whether not you would truly like to downsize are made. Don't be surprised by the attachment you may feel towards your space and belongings, as change can be hard for everyone. To work around this, it may be better if you start with a space that has more functional belongings like the kitchen and work your way to spaces that contain more memories and sentimental belongings. While it is ok to indulge yourself a little when it comes to these more sentimental belongings, be mindful not to get too carried away as you may not have enough room in your new space for all of them.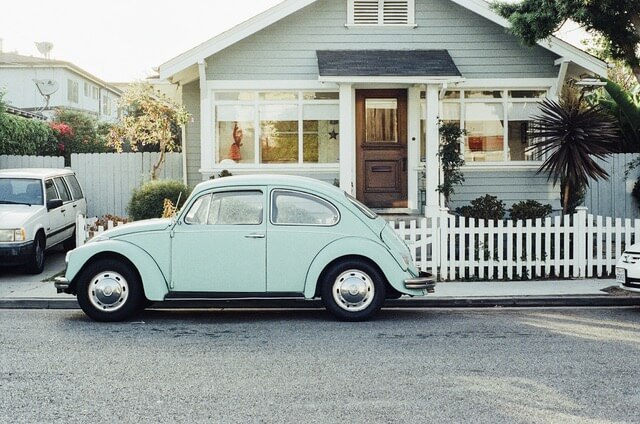 5. Getting Rid of the Clutter
One of the key things to keep in mind when downsizing is not move anything that you do not have room to accommodate at your new place. This is a really good time to get rid of anything you may have unnecessary multiples of – this can range from dishware to even larger pieces of furniture. While it may be tempting to put it all into a self-storage unit, this option can be quite impractical and costly. Consider the motivation behind keeping your stuff and ask yourself if it is truly worth the hassle. If you just aren't sure what you should do with your old belongings, think about donating them to charity, giving them as gifts to friends or even selling them for a profit. While getting rid of your old stuff may not make you feel great, knowing that you have earned some extra money or made someone else happy might help.
6. Don't Be Afraid to Ask for Help
Downsizing can be a pretty daunting task, whether or not you are doing it alone. Don't be afraid to reach out to family and friends to ask for help if you need it. You should definitely ask children, other relatives or friends who may have belongings at your place if they would be interested in keeping them before making any final decisions regarding these items. This will allow you to ensure that you haven't thrown out anything you should have kept or vice versa. As well, if you are in a position in which you may need more help than a family member or friend can provide, there are moving services which can help make your transition much easier.
7. Dealing with Your Emotions
Lastly, moving is rarely easy but it can be especially hard if you are leaving your long-time home. It is important to allow yourself to feel whatever emotions you have regarding your downsizing. Try to honor the memories you have made within your space without getting overly weighed down by any feelings of loss. Instead it may be more beneficial for you to try to redirect your thoughts and energy towards planning your new space and exploring the new possibilities which are ahead of you.
Another emotion which is often experienced is guilt as downsizing often requires getting rid of items of particular sentimental value such as gifts or family heirlooms. Although you may have otherwise kept these items that you may not want or use, downsizing forces you to really evaluate whether or not these items are truly worth keeping. Rather than allowing these items to take up much needed space purely out of obligation, consider taking a photo of items like these or even passing them onto family or friends who will appreciate them.
Keep in mind that whether you are looking at Vancouver houses for sale because you want mid-sized property in the city or condos in Newmarket because you want a more of a small town feel; there are downsizing options for everyone. While saying goodbye to your old home and neighbours may be difficult, a smaller space may be what is best for your lifestyle. As you move into this next chapter don't be afraid to explore the different options you have. The most important part of this transition is figuring out how you can make it work for you.
Zoocasa is a full-service brokerage that offers advanced online search tools to empower Canadians with the data and expertise they need to make more successful real estate decisions. View real estate listings at zoocasa.com or download our free iOS app.
Share this article on social media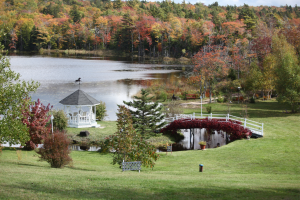 Daily Living
Nova Scotia is one of the Maritime and Atlantic provinces in Canada. With stunning offshore islands, gorgeous beaches, and charming waterfront cities, you won't be disappointed with the beauty of the province. Living in Nova Scotia
Read more »
Check out MovingWaldo's free moving app that will save you up to 10 hours of paperwork. And it's free.