10 Tips to Make Your Winter Moving Process Successful
Moving to a new place in any season is, no doubt, a very challenging and stressful experience. During winter, the level of difficulty in shifting from one place to other doubles as compared to exercising the same process in summer or spring. For example, people living in Canada, have to endure the lowest temperatures (-30 to -40°C) during peak winter months of January and February.
Whether you are shifting to a new house or you are going to move your office to a better location during wintertime, you are going to face many hardships on your way. From enduring extreme cold to facing driving problems on a slippery road, you will most probably require the expert services of a reliable moving company .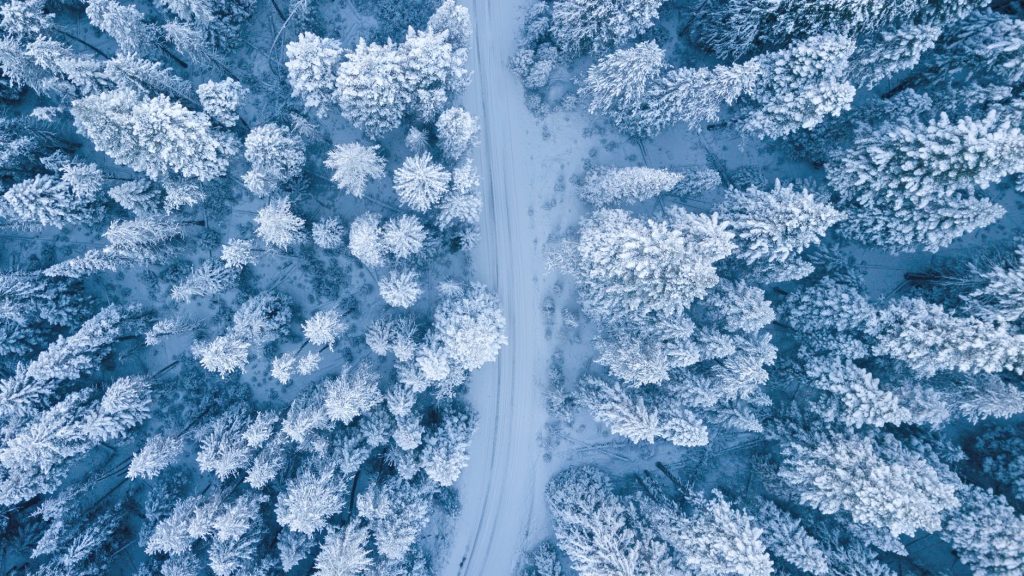 In winter, there is less competition among moving businesses due to lesser demand from customers. It means that you can save some money on your move during the cold season. In this article, we will provide you with the top ten tips that will help you in making your winter moving process successful.
1. Get Confirmation from your Movers
It's economical to move in winter as it's an off-season for the professional moving organizations. There is not much difficulty in finalizing a fixed time for your shifting purpose because of lower client demand. Even during weekends, most of the movers are free and have very few commitments.
Get a confirmation from your moving firm about your desired date to shift to your new house and stay in touch with them throughout the process. Let's say if you fix a day that comes a week later from now, contact them at least twice in that time to make sure your move will happen according to a set schedule.
2. Adjust Moving Date as per Weather
The weather during the cold season is quite unpredictable – it's all bright and sunny one day, and it could turn into a heavy rain or snowfall the next. Keep a close watch on weather forecasts during the week of your planned move. It shows you clear weather a few days before, but when the day arrives, you could face wild weather conditions such as a hailstorm or strong winds.
If the weather prediction doesn't allow you to move on a particular day, do not hesitate to contact your movers and inform them about a possible delay in the shifting process. The efficient moving services contact their clients in advance if they think the excess snow will shut down the roads and hamper your moving activity. After all, it's better to delay your plan than to get stuck in the middle of nowhere.
3. Pack your Stuff well in Advance
The majority of people pack their luggage by themselves and wait until it gets too late and start packing on a moving day. Doing so will make you carry out silly mistakes in loading your stuff in the boxes, as you will soon find yourself short of time. If you are packing the items yourself, then it's better to start the buying and packing process well in advance.
Another way you can make this tricky process easy for you is by availing the expert household packing services. They have specialized boxes for secure packaging and will make sure your expensive objects stay safe while transporting them.
4. Clear Sidewalks from Ice and Snow
After you are done with all the packing stuff, it's time to prepare for loading your belongings in the mover's truck. Nothing is more dangerous than carrying heavy upholstered furniture down sidewalks full of ice. Make sure to clear the pathways of snow with the help of a shovel or apply an adequate amount of salt on the walkways so that moving company's staff members don't get hurt while filling the truck.
5. Prepare Inside of the House for Move-Out
Create a safe environment within your house first before you start loading all the stuff into the moving truck. With the repeated process of entering and exiting the house for loading purposes, ice, moisture, and dirt stuck to the feet of the movers might cause trouble walking on the floor. Place an appropriate number of plastic sheets on the floor to avoid such kind of mishap from happening.
6. Prepare your New House for Arrival
Apart from taking care of the matters regarding successfully moving out, you also have to take care of issues related to moving into your new residence. Clear all the sideways and pathways of excess snow so that the movers can safely place your belongings in the house. Also, turn on your home heating system a day before your trip so that you can settle in nicely on your arrival.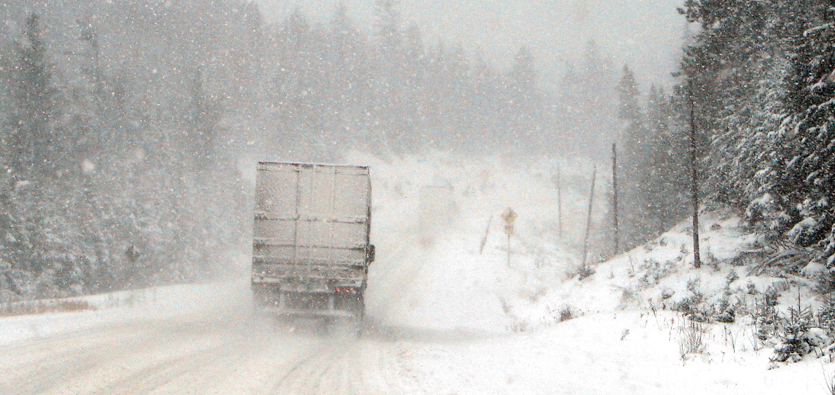 7. Get a Weatherproof Storage Container
While moving your goods in a standard shipping truck during extreme winter conditions, the outside cold could damage some of the delicate pieces as they become more brittle in freezing temperatures. Don't forget to make sure with your movers the kind of storage repository they use for the moving task. To avoid the outside weather conditions like snow and rain from affecting your expensive commodities, ask the service provider for a weatherproof storage container.
8. Prepare your Private Car for Move
The moving companies are very efficient in that respect, and they inspect their trucks regularly before starting a new shifting assignment. You should also get complete service of your private vehicle and make sure every function is running correctly in case the distance of travel to your new house is considerably long.
9. Take Fragile Items with You
Instead of loading delicate objects into the truck, take them with you in your private car. It's because the movers take extra time to reach a destination as they have to maintain a steady pace to avoid due to heavy load on board. Since the external weather conditions could have a massive impact on your fragile items, it's best to place them in your vehicle under your observation.
Last but not least, put on warm clothes and keep an extra pair of gloves, coats, hats, and scarves in your car so that they might be readily available to you in case of any emergency on your way. Apart from that, keep an adequate supply of food items like sandwiches, protein bars, hot chocolate and coffee to re-energize while travelling towards your new home.
Moving in the cold season is tough, but it's an achievable task with proper planning. Although professional movers take care of most of the matters involved in a moving process, there are some things that only you are responsible for. Take good care of your moving staff and tip them at the end of a successful trip as a token of appreciation for their efforts.
Moving is often synonymous of stress, long administrative tasks and a significant waste of time and money. MovingWaldo helps you solve all these problems in just a few clicks! After some shameless self-promotion, we invite you to discover our free moving tools available to all.
Update accounts
Connect Internet, TV and Phone.
Secure home and auto insurance
Connect utility
Find resources, checklists and more.
We bring together more than 700 organizations across Canada with a single and simplified form.
Share this article on social media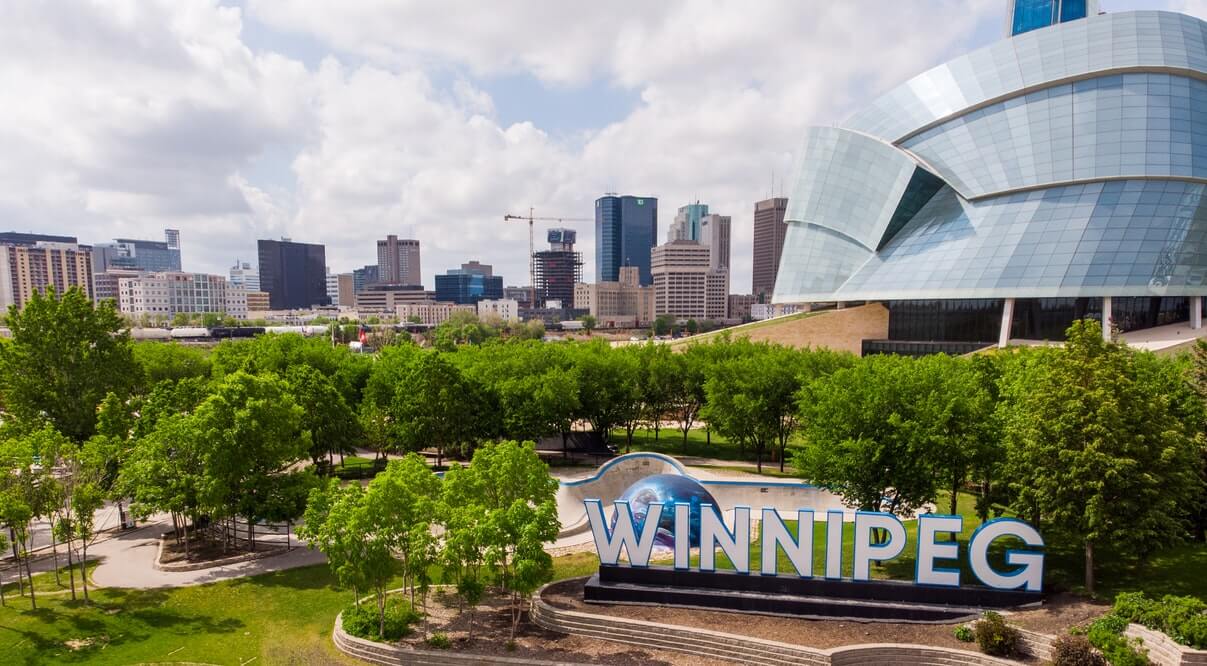 Office Movers
Moving an office to a different location is stressful and not simple. Fortunately, there are great office movers in Winnipeg to make the process organized and safe. The most reliable office moving company will take the ultimate
Read more »
Check out MovingWaldo's free moving app that will save you up to 10 hours of paperwork. And it's free.