The Complete Change of Address Checklist for Canadian Businesses.
If you are planning to move your business, it is your responsibility to notify everyone involved with your business of your new location. MovingWaldo is centrally focused on helping with complicated business address changing processes, by allowing to stay organized in this mess. If you are not sure how to get started, look into this step-by-step change of address checklist for Canadian businesses.
Need to update your address with more than one organization? Check out our interactive checklist.
Update your Address in Minutes
1. Build your list.
2. Notify +1000 organizations at once.
3. Save time and leave nothing behind!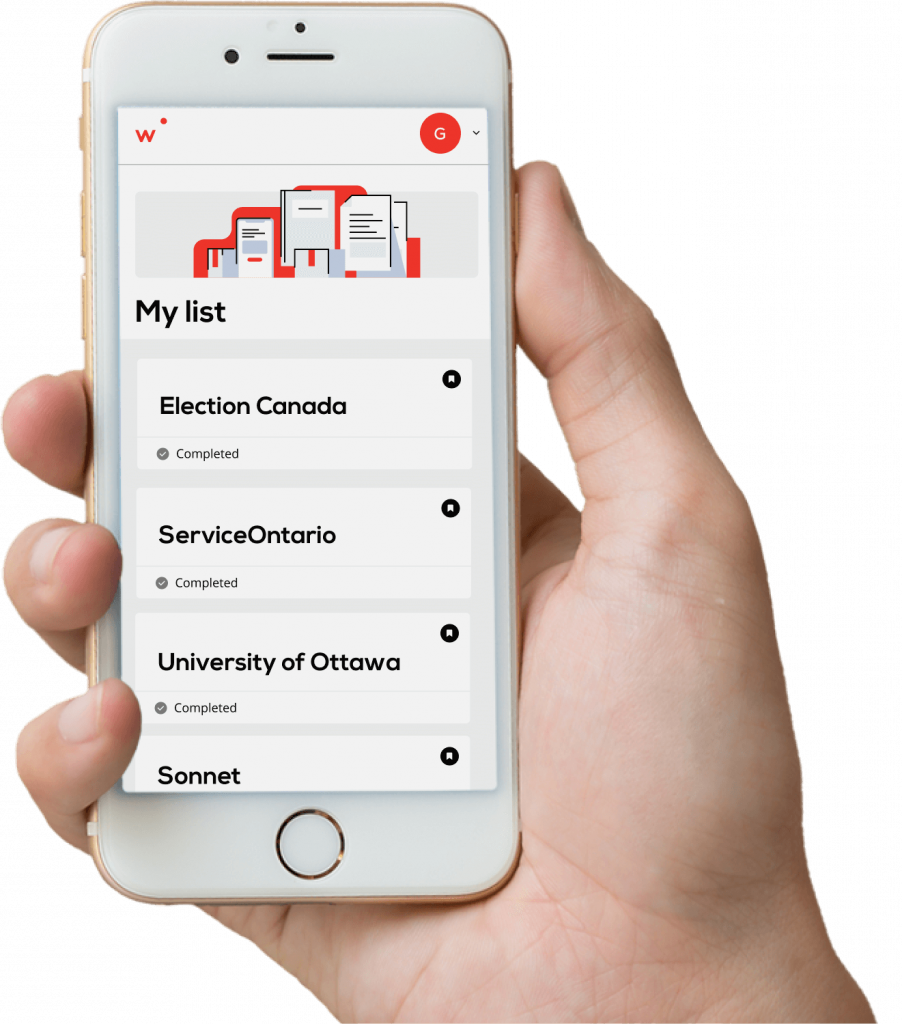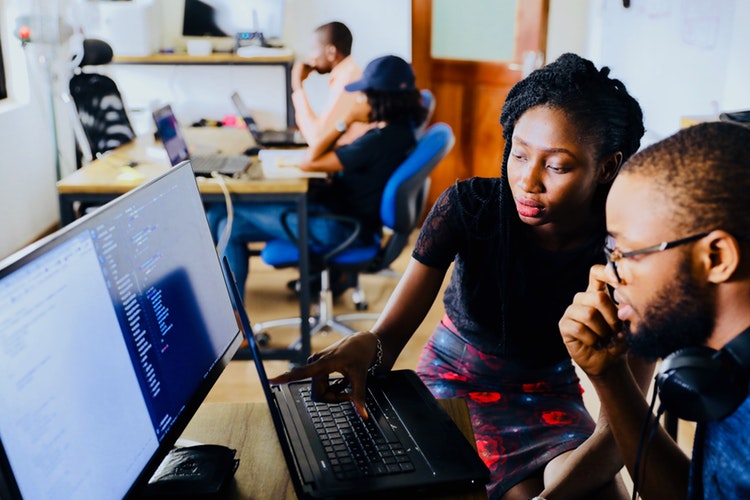 STEP 1: Update your business address with the Canadian government.
If you are moving your business, you must change the mailing or physical address by notifying the Canada Revenue Agency (CRA) as early as possible. You have 3 options to change your address with the CRA.
Business owners have access to the "Manage Address" service available in "My Business Account" online service from the Canada Government site.
What if I am not the business owner?
Authorized representatives of your company can use "Represent a Client" option to update the address (Representatives with Level 1 authorization) on behalf of the owner.
Send your request via fax or mail to your tax centre by engrossing the details below:
Your business name
Your signature
Your business number (BN)
Your old address and new address
The actual date of the change
The CRA program accounts required for updating along with the address change.
Note: If you have more than one business address, please indicate the same if the change applicable to all addresses available on file.
Frequently Asked Questions:
How to change my business address when I am a Not-For-Profit corporation?
If your business was created under Canada, Not-for-profit Corporations Act (NFP Act). You shall use Form 4003 to update your business address or access the online service.
What information do I need to provide?
Form 4003 can be filled online through Online Filling Centre.
You need to provide information as per the NFP Act and the Private Act, which discloses information to the public.
Provide the corporate name and corporate number.
Get done with the registration of your complete business address.
Choose a mailing or physical address where you can receive any documents legally by the corporation.
Indicate with the street name, province, city name, and postal code of your registered business office.
A declaration should be done by the person who has prominent knowledge of the corporation.
What are the different address types?
Physical address:
It indicates your businesses' head office address. This address is the place where your everyday activities take place.
Mailing address:
Your business mailing address can vary from the physical address. For instance, you can have a business mail delivered either to your accountant or home.
Books and records address:
If your business records and books are present at a different location from your mailing or physical address, you shall give the needed information to the CRA.
Various registered mailing addresses for business accounts:
Different mailing address for your business accounts if registered, you or your representative need to notify the government of Canada about the address change.
What if I want to add a new business address?
You can add or change a additional business address on this page from the Government of Canada's website.
Please note that only corporations governed by the Canada Business Corporations Act or the Canada Not-for-profit Corporations Act can file online request to add a new business address.
STEP 2: Update your business address with your provincial government.
It is crucial to inform the provincial agencies of your new business address. Select below the province your business is registered under to find out more information.
STEP 3: Bank accounts and other financial partners.
You should contact all your financial partners as soon as you know your new business address. You may have to notify the following partners:
Bank accounts
Credit cards
Investments
Loans (banking, governmental programs, etc.)
Grants
Investors (Venture Capital Funds, etc.)
Credit-reporting agency (Equifax)
Credit Union
Notify your bank and other financial agencies of your new business address so that you receive documents and important files to the new location.
STEP 4: Commercial Insurance
The new location of your business may have an impact on the insurance protection you need. Speak with your insurance company before you move.
Property and liability insurance:
You must notify your Property and liability insurer before you move. This insurance usually includes the following protections.
Commercial property
Equipment breakdown
Loss of income
Dishonesty, disappearance and destruction
Commercial liability
Commercial vehicle insurance:
If your business owns vehicle, you must inform your insurer of the new business address. This type of insurance usually includes following protections:
Civil liability
Collision and upset
All perils other than collision and upset.
Any other insurance coverage.
If your business require any other insurance coverage. Make sure to speak to your insurance company about your move.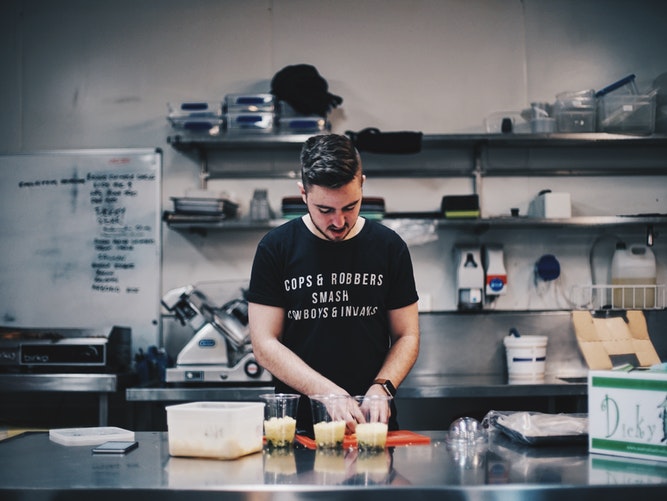 STEP 5: Commercial Security System
Especially if your business has large inventory or expensive business assets, you should set up a commercial security system before moving in.
STEP 6: Energy and Electric Supplies
If not included in your lease, you must connect your business to the energy and electricity provider as soon as you can. It may include the following:
Gas company
Hot water
Electricity
Any other provider specific to your business sector.
STEP 7: Telecommunication provider (internet, TV and business phone lines)
You should notify your business telecom provider of your new location at least 4-5 weeks before moving. You will make sure to have everything set up at the new address before moving in. This is crucial to avoid employee loss in productivity!
Plus, moving is the ultimate opportunity to consider your alternatives. You should get quotes from other telecom providers to make sure you still have the best plan.
STEP 8: Suppliers & all accounts payable
Notify your suppliers and business partners of your new billing address.
Subcontractors
Suppliers (delivery of products, raw material, etc.)
Payroll company
Transport company
Freelancers
Professional service (lawyer, accountant, tax specialist, consultant, etc.)
Maintenance services (cleaning services, security services, etc)
Any other suppliers or business partners.
STEP 9: Clients & accounts receivable
If you are in the B2B business, you should notify your clients of your new business address.
If you are a B2C business, make sure to update your location on Facebook, Google, Yellow Pages, etc.
STEP 10: Cell phone provider
If your business provides cell phone packages to employees, you must notify your provider of the new address in time before moving.
STEP 11: Employees Benefit Plan
It is important to notify the insurance company responsible for providing your employees with your benefit plans. 
Group Insurance
Retirement plans, etc.
If applicable, you must contact the Union representative to inform them of your new business address.
STEP 9: Automotive fleet supplier
If your business provides vehicles to key employees, make sure to inform the company of your new location. Discuss the impact of your move on the agreement.
STEP 10: Monthly Subscriptions (delivered)
If you receive subscriptions to your current business address, make sure you notify them of the new delivering address. It could be your case if you have a waiting room or a staff room.
Magazines,
Newspapers, etc.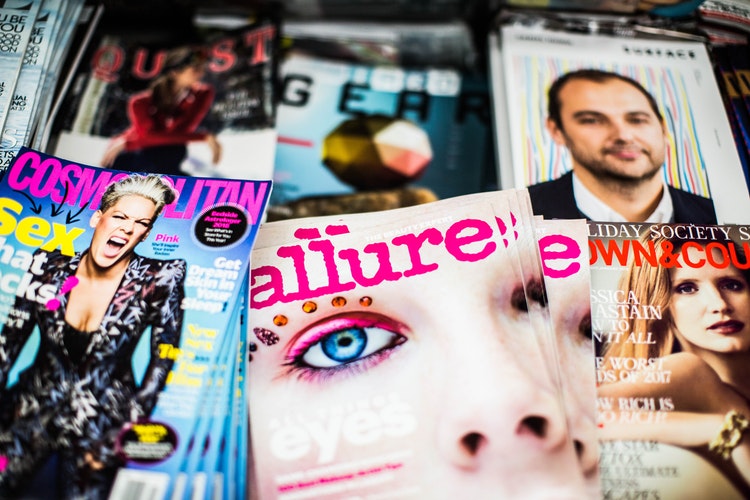 STEP 11: Memberships, clubs and charities
Canadian Chamber of Commerce (+ Provincial or Municipal)
Charities (donation)
Golf clubs (or equivalent)
Professional Associations
Licensing authorities
Other memberships, etc.
Create a list of all online sites that your business uses.
Spotify
Amazon Prime
Google
Facebook, etc.
Cross-check if you want to continue with their services, and then update with your new business address. Provide both physical and mailing address.
Changing a business address takes time and requires organization. Do not hurry in making the process run faster. You will regret it later. This checklist aims to guide you in the different places you may have to notify. Remember that every business is unique! Therefore,  you should build your own list before you get going.
Share this article on social media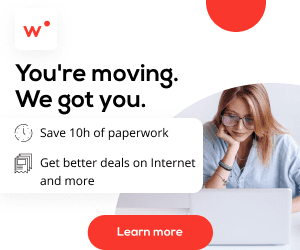 Related questions from the community
Have a question about your move? Ask our community.
Long distance moving
Education is one of the most powerful things that help us evolve as individuals, together with understanding the world better. Many times when we seek a certain school or domain that we want to study more into, we will see that moving to another province will be required.
Read more »
Check out MovingWaldo's free moving app that will save you up to 10 hours of paperwork. And it's free.