How to change my address with BMO?
Changing your address with your financial institution is an important step in the moving process. Changing your address ensures that all sensitive documents, such as credit/debit card statements and insurance policy updates are being sent to the correct address. With over 12 million customers BMO is the 8th largest bank in North America. BMO allows you to change the address linked to your BMO accounts using your online banking portal on your computer.    
Need to update your address with more than one organization? Check out our interactive checklist.
Update your Address in Minutes
1. Build your list.
2. Notify +1000 organizations at once.
3. Save time and leave nothing behind!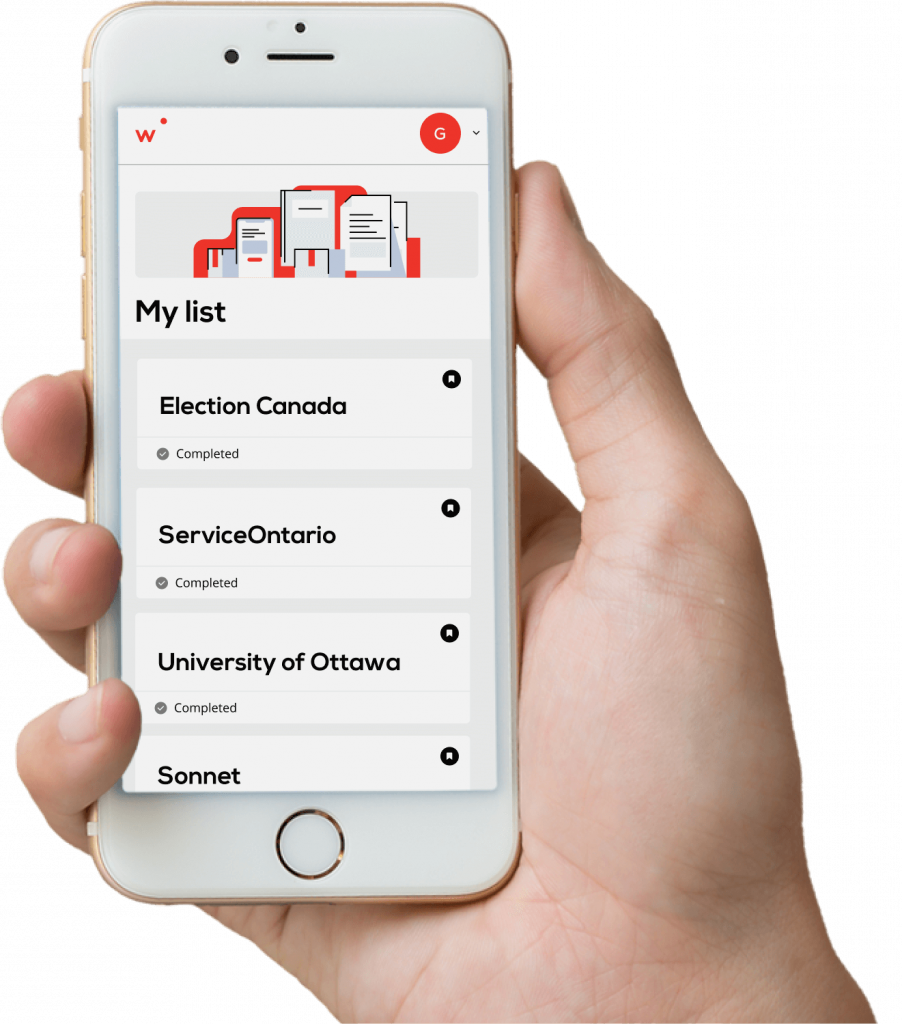 Here's how to change your address online with the different BMO entities. Click on the department of your choice to be directed to the corresponding section in this article.
If you need to change your address with other BMO sites, click below.  
We hope that this step by step guide will make your banking experience much easier!
How to change my address with BMO online?
Notify your bank at least 2 weeks before your moving date. However, it is better to notify your financial institution as soon as possible! To update the information corresponding to all your BMO accounts follow the four easy steps listed below.
There are two (2) ways to complete your changes of address as a BMO member.
From your BMO online account
Time: 5 minutes
Sign into your online BMO banking portal on your computer and select "My profile & eDocuments".   
Select "
My Contact Information" 
listed below 
"My profile and eDocuments" .
To update your telephone, address, email and other information associated with your BMO accounts select "Edit Contact Information".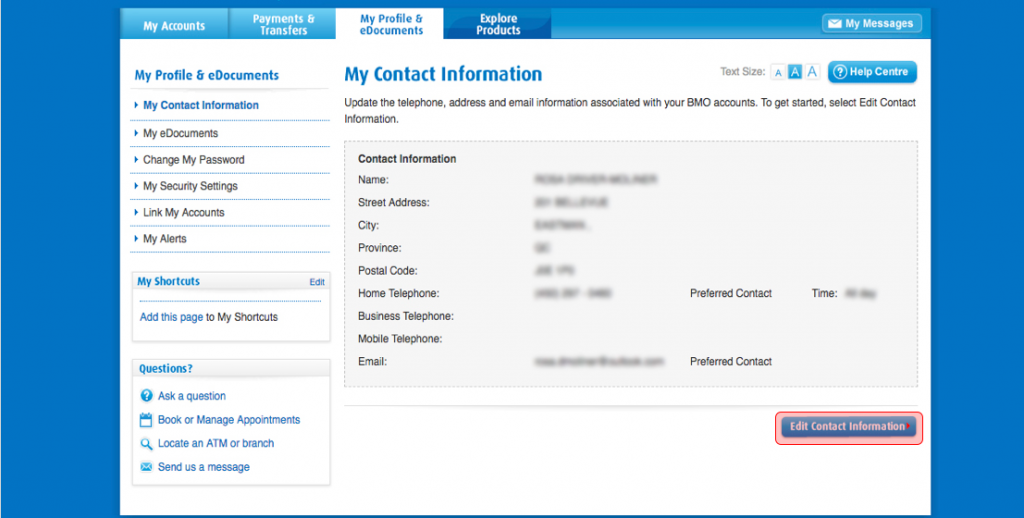 Edit your information in the fields below and select the accounts you would like updated with your new information. When you have completed editing your information, select the "Save Changes" to submit your request. 
If any accounts are missing, go to "Link My Accounts" and add them to Online Banking. 
And you're done! Don't forget to keep a copy of the address change confirmation handy for your records.
You can also update your contact information by calling 1-800-363-9992, or by visiting your local BMO banking center.
Change your address with other BMO sites
BMO InvestorLine, call 1 800 387 7800 or the telephone number on your commission card.
BMO Nesbitt Burns, contact your Investment Advisor or call 1 888 769 4444.
BMO Harris Private Banking, contact your BMO Harris Private Banking Representative.
And that's it! We hope that after reading this article, you will be able to change your address with BMO with ease! Keep in mind that notifying your financial institutions of your upcoming move ensures that all sensitive documents are sent to the correct address. Making your move as straightforward and stress-free as possible. 
If you have any accounts with other banks, make sure to check out our comprehensive article that covers how to change your address with RBC, Scotia, TD, and more!
MovingWaldo wishes you a stress-free move!
Moving is often synonymous of stress, long administrative tasks and a significant waste of time and money. MovingWaldo helps you solve all these problems in just a few clicks! After some shameless self-promotion, we invite you to discover our free moving tools available to all.
Update accounts
Connect Internet, TV and Phone.
Secure home and auto insurance
Find resources, checklists and more.
We bring together more than 700 organizations across Canada with a single and simplified form.
Share this article on social media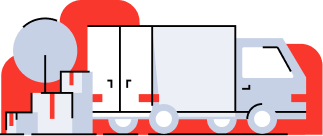 Compare the Best Moving Services available at your address!
Related questions from the community
Have a question about your move? Ask our community.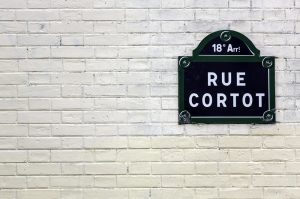 Moving tips
Silly question; obviously, to get mail delivered at home. But what if, like the seven million other young adults in Canada, you do not receive much mail anymore? Well it is still important that you notify the organizations you do business with, and I am about to tell you why.
Read more »
Check out MovingWaldo's free moving platform and find everything your need for your move. No sign up required!