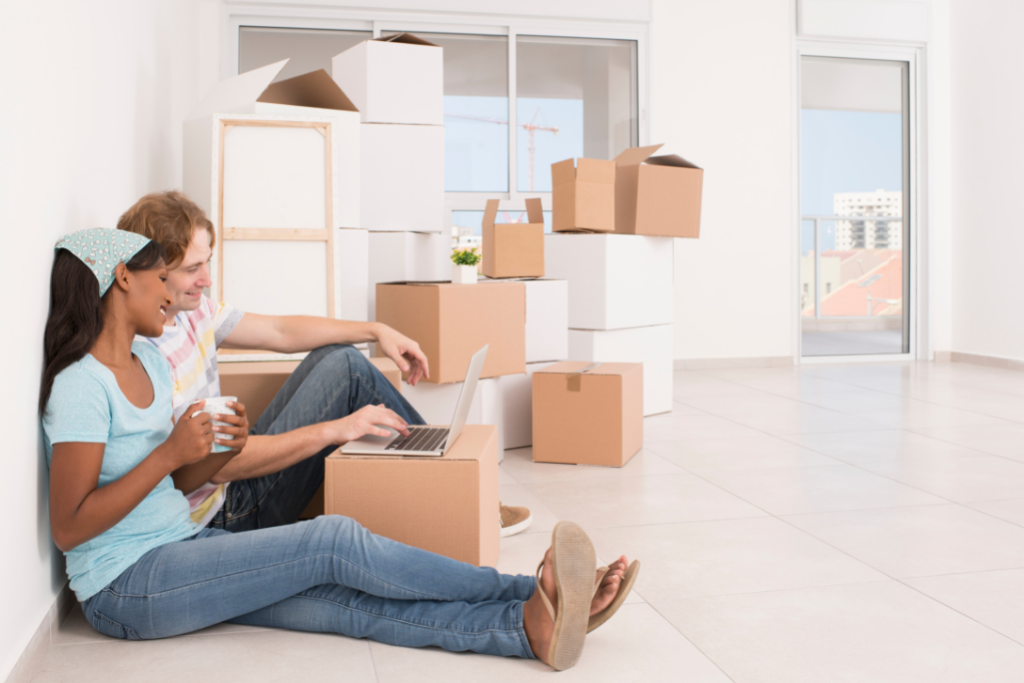 How to change my address with TELUS?
While the idea of the whole moving process can be exhilarating to many, it is also reasonably laborious. To check off everything on the moving checklist can get seriously exhausting. But, TELUS goes all out to lend a hand to lessen your moving related concerns and unwanted stress. With TELUS, you can sit back and relax once you notify them about your move promptly. Delaying informing your Internet Service Provider will only create potential mix ups in the future.
To accommodate your moving plan as rhythmically as possible, TELUS presents the following options to change your address:
Changing my address with TELUS
The process of changing address and moving services to a new home is easy breezy with TELUS. All that you need to do is book your appointment with TELUS by calling them at 1-855-233-2301. To ensure a calm booking process, it is important that you have the following information handy.
Your TELUS account number, TELUS account PIN, last 3 digits of any social insurance number, and possibly date of birth.
Current contact number and an alternate phone number
Complete address of your new home
Preferred dates for disconnection and connection respectively
TELUS offers virtual assistance to aid you on any concerns in regards with moving your Internet services to your new home. To get your services installed in a new home, TELUS provides you with the option of self-install through virtual guidance or professional installation by visiting your new address. You can choose the one that suits you the best. In either case, TELUS will be right by your side.
Booking trustworthy movers starts here
Compare multiple moving quotes calculated across the same metrics
When Should I Notify TELUS of My Move?
TELUS recommends that you give them at least 2 weeks' notice. Notifying your Internet Service Provider is never too early. As soon as you know your moving date, you should let them know about your move. This gives the service providers enough time to plan and put into effect the arrangement of installing and setting up the system in your new home without a hitch.
Is There a Fee for Moving my Residential Subscription with TELUS?
There are no charges involved if you plan on moving your services with TELUS. You only need to be mindful about informing them at least 2 weeks before your moving date.
Is There a Fee for Cancelling my Residential Subscription with TELUS?
If you cancel your services with TELUS over the span of 90 days, you might be charged with additional charges along with early cancellation fees. An early cancellation fee will be applicable when you terminate your Internet services agreement with TELUS. If you cancel only your Internet service, your cancellation fee will add up to $360.
To drop your services with TELUS, contact them and thereby a TELUS representative will review your situation and offer potential solutions. After your account is updated, you will be required to pay unpaid charges and bills and return the equipment.
How Do I Send My Equipment back to TELUS if I am Changing Service Provider?
Once you confirm your cancellation with TELUS, you will be mailed a kit with instructions regarding the return of the equipment and a postage-paid return waybill. TELUS will send this kit to your address, therefore, make sure that you have provided them with the correct address. If you want the kit to be delivered at a different address, call and inform the TELUS representative. You will be mailed the return kit in 1-3 business days. Upon receiving, you should:
Place the equipment in any available box along with required accessories.
Make sure that you stuff the box with any packing material to avoid equipment getting damaged.
Keep the first page of your TELUS home service bill inside the box OR provide a piece of paper with the following information on it: your first and last name, your address, your phone number and your complete account number.
Tape the return waybill on the shipping box.
Drop the package at your nearest Canada Post Office.
If you send back your equipment with the return waybill, you will not be charged with any shipping costs. You must have a copy of the waybill as a proof of return and for tracking the package. Before everything, you should make certain that the equipment returned is in good condition as to avoid any additional charges.
Changing my Billing Address with TELUS
To update your billing address with TELUS, follow these simple steps:
Log in to MY TELUS account
Choose My Profile
Select Home Services account #
Then click on Contact Us
Your billing address for TELUS Internet services will be updated once you communicate it with a representative through the option of Contact Us.
TELUS aspires to provide comfort to its customers at every step of the moving process. It offers various options to better communicate about the address change and make your moving process as simple as possible. Notify them about the address change at least two weeks before you move. Use MY TELUS to update billing address and visit their website for any virtual assistance from their move specialists. If you are switching to a different Internet Service Provider, be sure to send them back the equipment in good shape.
Share this article on social media
Address Change
E.ON Change of Address: Ultimate Guide How to change your address with E.ON When looking to change your address with E.ON, you have 3 options to pick from: Online through your online account By calling 0345
Read more »