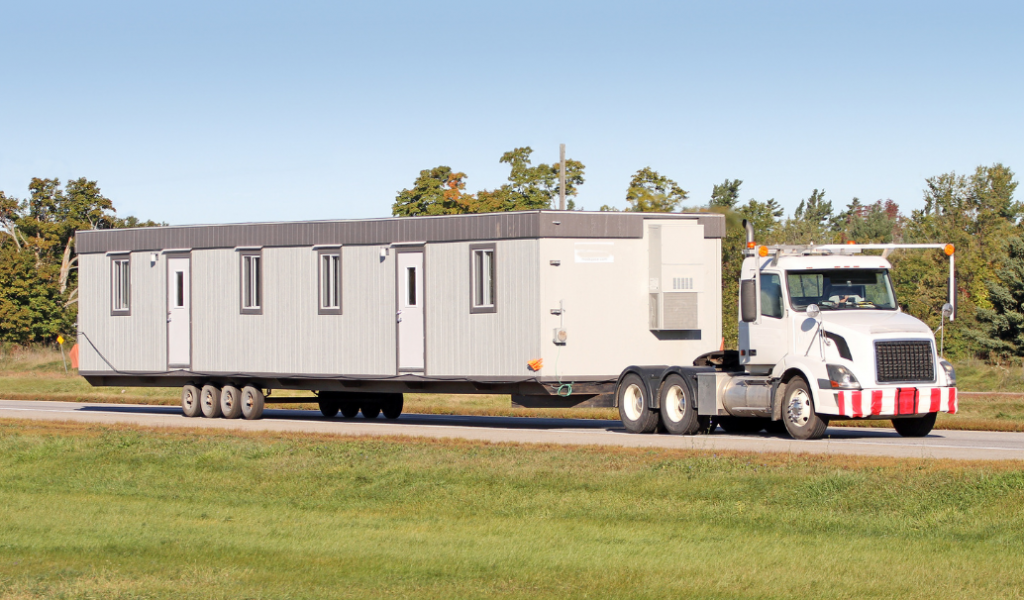 Moving a Mobile Home: Zoning, Cost, Movers, and More!
How much does it cost to move a mobile home?
The average cost to move a mobile home ranges from $3,000 to $5,000. 
Moving a mobile home is a difficult task. It takes time, effort, and money. You need to take care of the moving truck, zoning and the lifting logistics. Planning ahead is always key when it comes to any type of move – but especially so when it comes to moving a mobile home. There are many steps involved in this process, from securing the right type of truck for transportation, to checking the weather forecast for that day and communicating with the mobile home movers. Read on to find out everything you need to know about moving a mobile home!
Are you moving and wish you had some help? Check out our free interactive checklist.
Tackle Your Move in Minutes.
1. Save time with every task
2. Access exclusive deals
3. Track your progress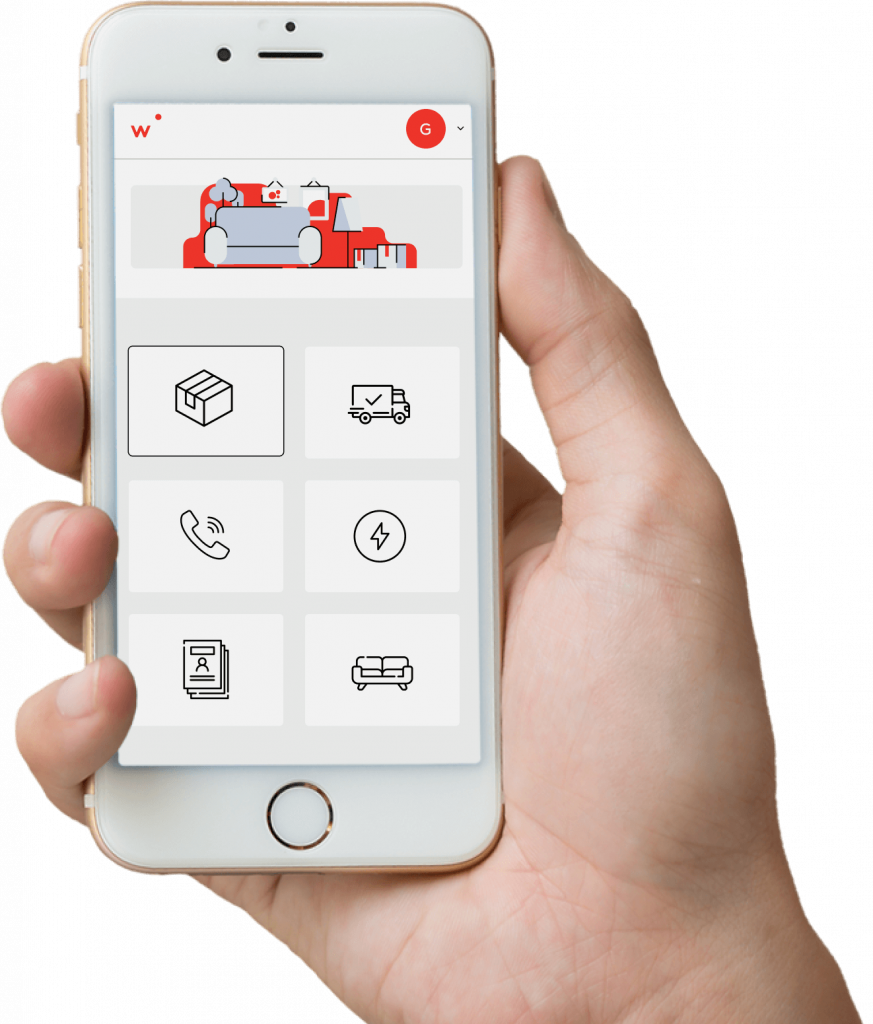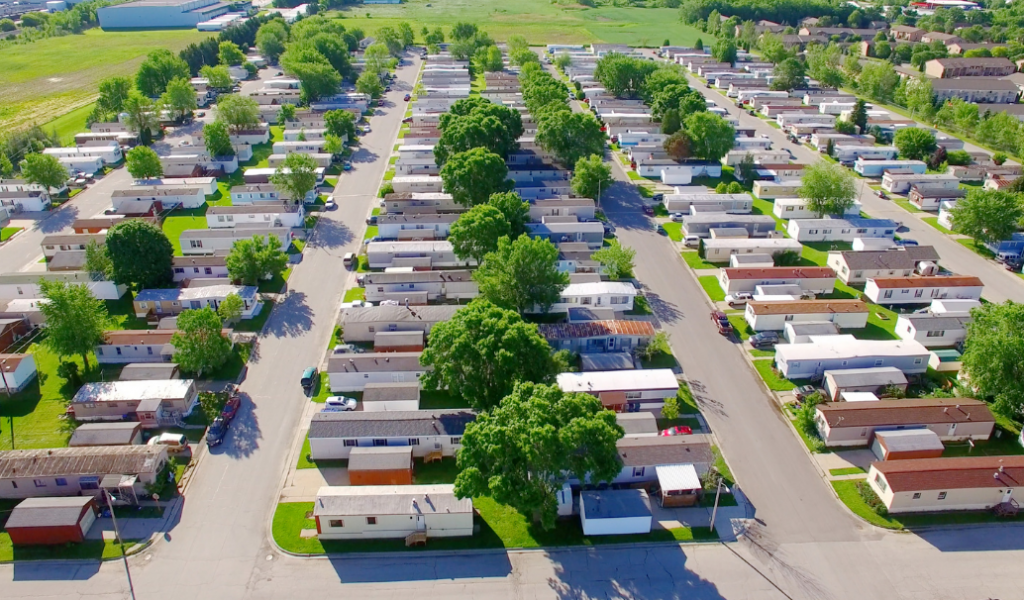 Zoning is the process of changing the classification of a property. To move a mobile home to a new zone, the owner must file a petition with their local jurisdiction. A zoning change is not permitted if it would result in an increase in density or intensity of use. It is not an easy task. You need to be aware of the laws and regulations.
The first step is to get the proper zoning permits from your city or county. This will permit you to move your mobile home in any public space, or on private property, obviously with permission from the owner of the property.
The zoning laws for mobile homes vary from city to city. Some cities allow them to be installed on private property while others do not allow them at all. For example, in a rural area where there are not many people living nearby, a mobile home may be allowed to be parked on a lot without any restrictions. However, in an urban area such as New York City, it would be impossible because of the high population density and stricter zoning codes for residential areas.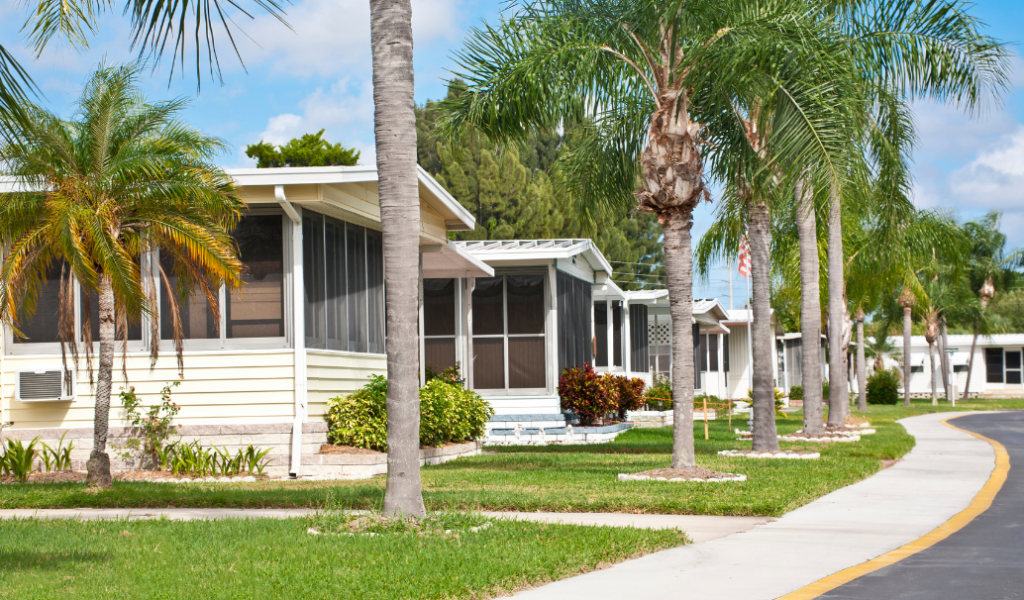 How much does it cost to move a mobile home?
The average cost to move a mobile home ranges from $3,000 to $5,000. There are three main factors that influence the cost to move a mobile home. These include the distance, size of the home, and labor costs. The distance of the movement plays a major role in determining how much it will cost because every mile adds to the fuel expense of the mover. The weight is another factor that affects the cost because it may require more than one truck to transport. The size and condition of the mobile home also affect the costs.
Another factor is the type of vehicle used. It will depend on how far away from its destination it needs to be moved as well as what kind of terrain is involved in getting there. A mobile home can use a tow truck or a flatbed trailer.
Moving a mobile home yourself VS hiring a mobile home mover
Moving a mobile home yourself is not an easy task, nor an option. The law requires mobile homeowners to work with a licensed, bonded, and insured professional mover. 
A mobile home mover will take care of every detail from packing and loading your mobile home onto the truck along with all the necessary equipment. Then transport it to your new location in just one day. All you have to do is relax and watch them do their job.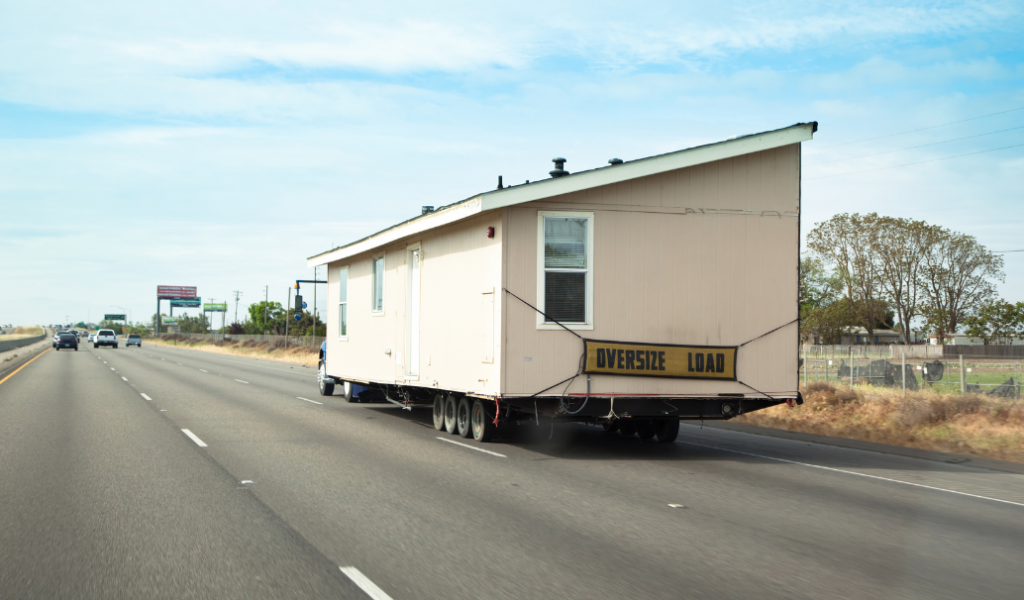 How to hire the right mobile home mover
There are many things to take into consideration when hiring a mobile home mover. Keep in mind that not all companies are the same, so careful analysis is important. 
To hire the right mobile home mover, the first thing you need to do is figure out the type of mover that you need. There are many different types of movers available and each specializes in a different type of transport. For example, some specialize in local moves while others specialize in long-distance transit. You should also take into consideration how much experience the potential mover has and whether or not they have any professional licenses such as a CDL.
Other factors that affect this choice include how long they have been in business, their reputation, whether they're BBB accredited, the customer service they provide, and if they offer free estimates.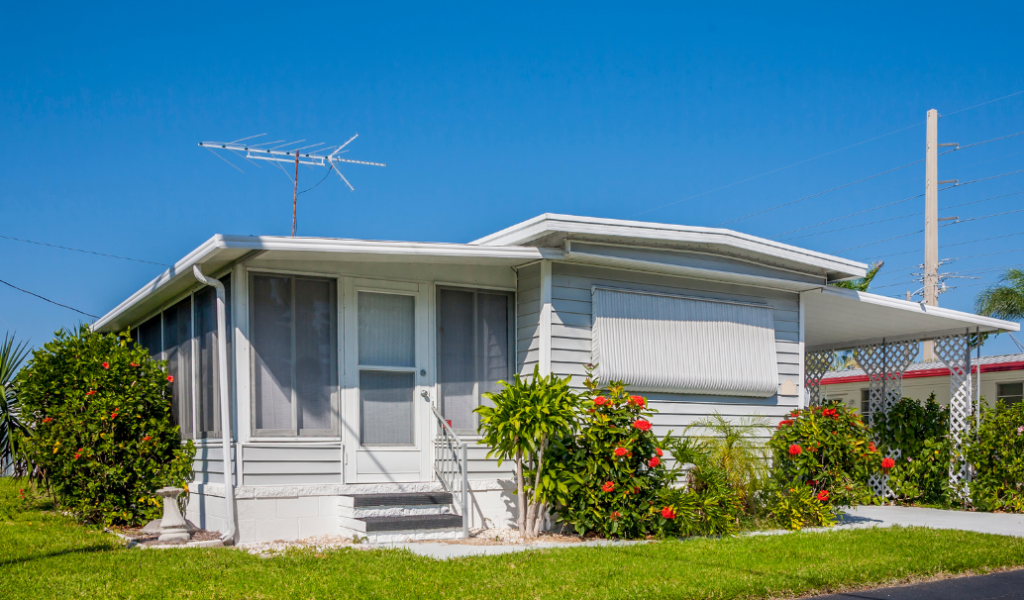 How to prepare your mobile home to be moved?
Step 1: Remove all exterior attachments.
You need to remove any exterior attachments like antennas, satellite dishes, and more. This will make the process of moving much easier.
Step 2: Turn off all utilities.
It's important to turn off the utilities in your home before you move it. This will reduce the risk of fire, water damage, and other hazards.
Step 3: Remove all valuables and damageable items from the interior of the mobile home.
Remove all valuables and items that can be damaged. This includes furniture, electronics, dishes, etc.
Step 4: Don't forget to check the weather forecast for your moving day.
It's important to check the weather forecast before you move out of your home because it will affect how much time it takes to load and unload your belongings.
Step 5: Make sure to secure the home.
You must make sure that the doors and windows are locked. 
Step 6: Communicate with your mobile home movers. 
Communicate with your movers in advance. Give them the specifics on what type of vehicle will be used for the move and how many people will be helping with the loading and unloading process.
FAQ - Frequently asked questions about mobile homes
Do I need a permit to move to a mobile home?
Whether you need a permit or not depends on where you are moving the mobile home. If you're moving it within your property, then you most likely won't need a permit. The laws for moving a mobile home depend on the state where the home is being moved. The law may include registering the move with your state's Department of Transportation and getting a permit. But if you're moving it across county lines or state lines, then you will definitely need a permit. 
Can I move a mobile home myself?
A mobile home is not a vehicle and therefore it is not legal to move them on the road yourself. You can only move a mobile home with a licensed transporter. Moving a mobile home yourself is not recommended because of the way they are built and the high probability of damage. 
How can I avoid paying too much when moving a mobile home?
It's all about research. If you want to find a good deal, you should look into as many mobile home movers as you can. Get estimates, look at reviews, get referrals, and check them out. The more movers you look into, the better idea you'll have of your estimated costs. Then, you can decide on the best deal.
Is moving a mobile home safe?
Moving a mobile home is no more dangerous than moving any other type of house. Mobile homes are built to be moved, but only by professionals. This is why it is quite important to hire trusted and reliable movers. They have a truck that they know can fully tow your home. However, bear in mind that most old mobile homes cannot be moved because of their fragileness or because of changes in environmental and safety standards.
Share this article on social media
Renovation & Maintenance
Thinking of Changing Your Roof? Here's What You Need to Know Now, supposing you move into a new home and then notice the effects of wear and tear on your roof, what do you do? Experts
Read more »
Check out MovingWaldo's free moving platform and find everything you need for your move. No sign up required!