Top 10 Best Places to Raise a Family in the US - 2022
There are many places to raise a family in the US, and each has its unique set of benefits. The best places are not necessarily the most expensive. When choosing a place to live, it's important to look at factors like safety, education, and affordability. 
Here, we will discuss the top 10 best places to raise a family in the US in 2022!
"Best" being a subjective word, below is our methodology to compile the best places.
We understand that deciding where to raise a family is one of the most difficult decisions to make. We've consequently built our ranking of the best places to raise a family in America on a study from Niche.com, which considered the following criteria: quality schools, affordability, access to family-oriented amenities (parks, libraries, etc.), and safety (property and violent crime rates). 
In addition, we used the following data to rank the 10 best places to raise a family in the US while also taking into account their quality of life. Health, pollution, green spaces, and recreation, as well as climate, are the criteria involved in determining the quality of life.
MovingWaldo's list of the 10 best places to raise a family in America - 2022
Best for safety & nature lovers
Overland Park is home to many parks, including the Overland Park Arboretum and Botanical Gardens. It also offers many opportunities for children and adults alike in education, recreation, and employment. The city has great schools and an excellent safety record. The schools are well-regarded with many being nationally recognized for their excellence. Overland Park has a crime rate of 16.3 per 100,000 people and a population of 161,867. The median home value is $427,000 whereas the median cost of living is $4,587 per month.
(*Zillow, LivingCost.org & Niche)
Naperville has been ranked as one of the best places to raise a family in America. The city has also won many awards such as "Best Place to Raise Kids" from Business Insider in 2016, "One of America's Best Cities" from Bloomberg L.P., and "Top 100 Best Places to Live" from Money Magazine in 2017. 
The cost of living in Naperville is not too high, which makes it an affordable place to live, especially if you have children who are still in school or college. The average home in Naperville costs $217,000 which is considerably lower than the national average of $402,000. Naperville has a population of about 143,000 people in addition to a low crime rate. Naperville is home to many public libraries and restaurants, nature centers, spas and shopping located in Downtown Naperville. 
Best for starting a family
The Woodlands is a master-planned community in the U.S. state of Texas, located about 25 miles from downtown Houston and within the Houston–Sugar Land–Baytown metropolitan area. It is famous for its low crime rate, great schools, and affordability. The housing costs are also very reasonable and there are many neighborhoods that can accommodate any budget or need. The median cost for buying a home is $199,000 with most homes costing less than $500,000. The Woodlands is also equipped with grand parks, golf, schools, shopping, restaurants and employment opportunities – perfect for starting a family. 
Best for culture & art enthusiasts 
Ann Arbor is a city in the state of Michigan and the county seat of Washtenaw County. It is home to a top-ranked university known as University of Michigan and has a population of just over 121,000 people. Ann Arbor is famous for its public parks, waterfalls, and shopping districts. It has a booming economy, a vibrant atmosphere, a trendy downtown area and affordable housing. The housing costs are reasonable for families with children and the crime rate is low. It is famous for its high-tech economy and low unemployment rate. The median cost to buy a house is $487,000. 
Best for ambitious entrepreneurs 
Plano is famous for being the headquarters of major companies like J.C. Penney, Pizza Hut, Dr. Pepper Snapple Group, and Frito-Lay. Plano provides families with a suburban atmosphere, and the majority of homeowners own their houses. The housing costs in Plano are lower than in other cities in Texas and the crime rate is also low. Plano has a population of over 289,000 people which means you will have plenty of options when it comes to schools, churches, and other community resources. The median housing cost in Plano is $541,546, which is lower than some other places on this list. 
Best for academic achievers 
Columbia is a suburb in Howard County, Maryland, United States. It is situated along the Patuxent River, and it is renowned for its excellent schools. The housing costs in Columbia are pretty affordable with median prices at $211,000 for a single-family home. The crime rate and population are low as well. 
Columbia is a great place to raise a family for many reasons. It has a high school graduation rate of 91%, which is higher than the national average of 87%. The population in Columbia, Maryland has been growing steadily for the last few years. In fact, it has grown at an annualized rate of 1.4%. With many schools in close proximity to one another and such low housing costs, it's no wonder why so many people are moving here!
Best for aspiring college & university students
Cambridge is a city of about 118,000 people, located in Middlesex County, Massachusetts. The city is best known for its world-class institutions of higher education and for being the home to the prestigious Harvard University. However, the housing costs in Cambridge are relatively high. 
The city is considered one of the best places to raise a family in America; the crime rate in Cambridge is low. With 1,829 crimes reported last year, it makes it safer than most other places to raise a family. Cambridge is the perfect spot for students, young professionals and families who want a relaxed life surrounded by an intellectual community. 
(*Niche)
Best for nature lovers & friendly neighbors
Irvine is a city in California and is famous for its high quality of life. It has one of the lowest crime rates in the US and a population of over 273,000 people. Irvine was also ranked as one of the top 10 best places to raise a family in America by CNN Money Magazine. The ranking took into account factors such as housing costs, education, crime rates, and population density.
The cost of living in Irvine is relatively low due to the low housing costs and low taxes. On the other hand, Irvine offers a multitude of parks, friendly neighbors, great schools and restaurants to enjoy on the weekend. 
Best for walkability & coffee lovers
Fremont is a city in the Bay Area of California. It is located in Alameda County. The city has some of the best schools in the country, with Fremont Union High School District being ranked as one of the top 100 districts in California and among the top 10% nationally. In fact, it has been named as one of U.S News & World Report's "Best High Schools" for 11 consecutive years! 
The housing costs are moderate, and the crime rate is considerably low. Fremont offers its residents an abundance of charming places to eat which can be accessed on foot, including parks and places of worship. 
Best for safety & rich history
Lancaster, PA is a city in the heart of Pennsylvania that is famous for its Amish farms and Dutch heritage. Lancaster has a population of about 60,000 people and it has been growing steadily in recent years. The median home price is $317,000 and the population density is around 1,400 people per square mile, which makes it one of the most densely populated cities in Pennsylvania. The Lancaster School District has been ranked number one for three consecutive years by Niche.com's rankings system.
The cost of living in Lancaster is among one of the lowest in Pennsylvania. The crime rate is also one of the lowest in America. This makes it an ideal place for families to live and raise their children, along with its scenic farmlands, historical sites, and beautiful art scenes.
This list is not a ranking, but rather a compilation of 10 great places to raise a family in the United States. The idea is to provide you with information about each place and the best way to make a decision about where you want to live.
The ideal way for you to decide where you want to live is by considering your personal situations, income, needs and the safety of your next neighborhood to raise a family!
Share this article on social media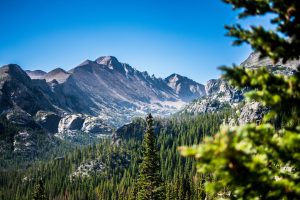 Moving States
Moving From California to Colorado: Everything You Need to Know Colorado has become one of the most desirable places to reside for many Californians. The beautiful views of Colorado's state and hospitable culture have tempted many
Read more »
Check out MovingWaldo's free moving platform and find everything you need for your move. No sign up required!